Locust Valley Intermediate and Bayville Intermediate School students developed their green thumbs as they planted tomato and basil seeds as part of Agricultural Literacy Week. As part of the initiative, the students were visited by representatives from the Cornell University Cooperative Extension, who read the book "Tomatoes for Neela." The group discussed the theme of the story – the joys of cooking with family – before the students planted basil and tomato seeds into small cups of soil. Third graders at LVI then used these seeds in their garden project in front of the school.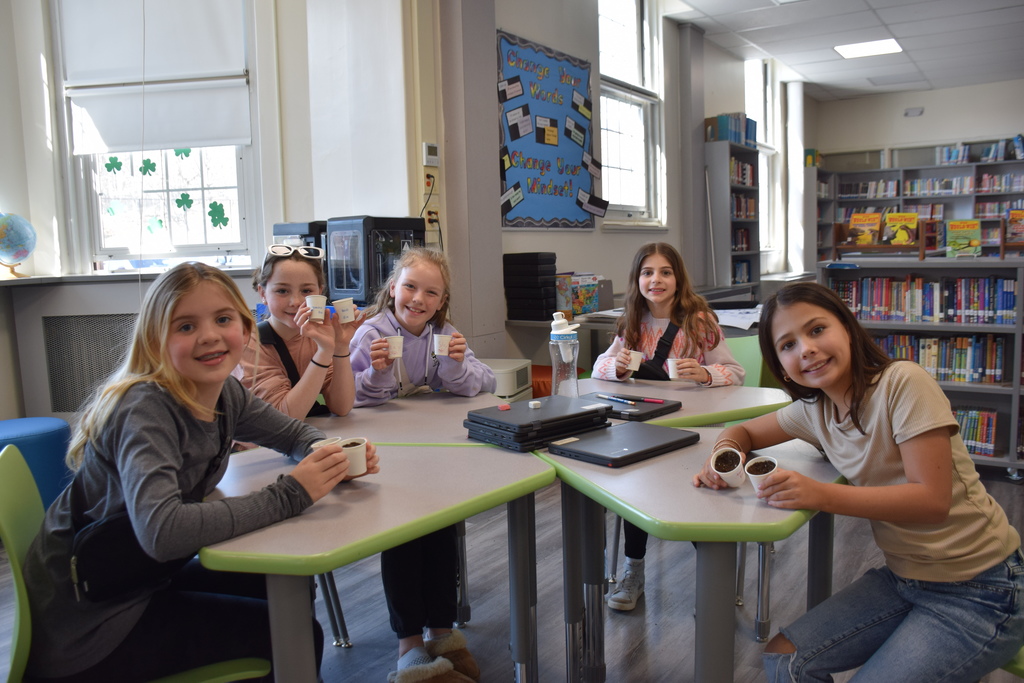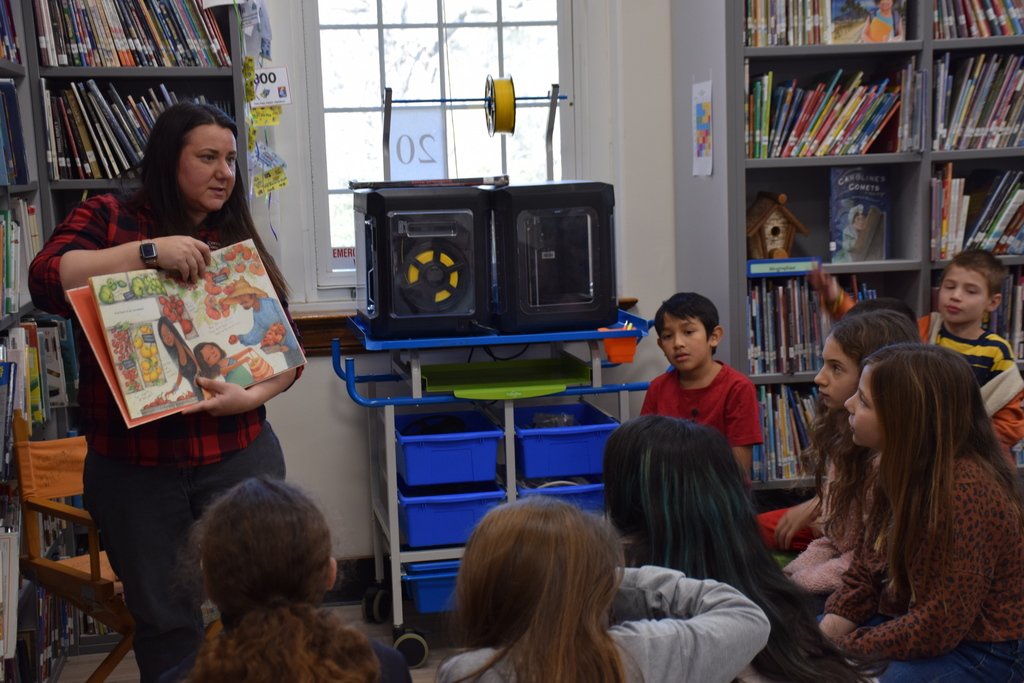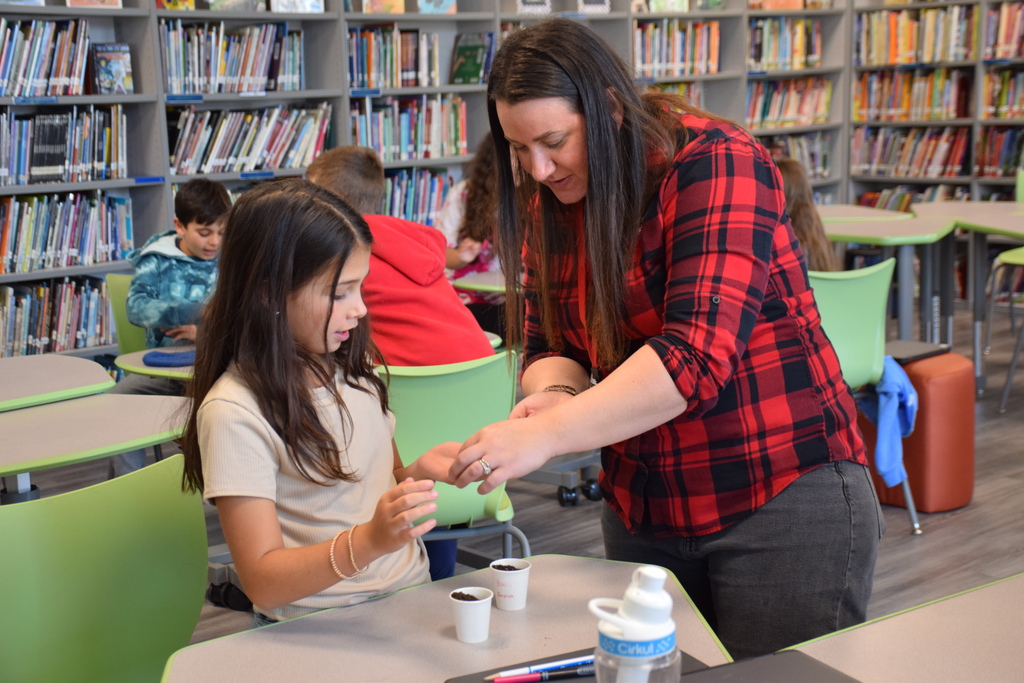 The talented Locust Valley Jesters student-actors will present a production of "Into the Woods" this weekend on March 24 and 25 at 7:30 p.m. and March 26 at 2 p.m. in the auditorium. Presale tickets can be purchased at: ShowTix4U – Free Online Ticketing – Schools, Community, Regional for $12 or at the door for $15. Please come out and support our hardworking cast and crew!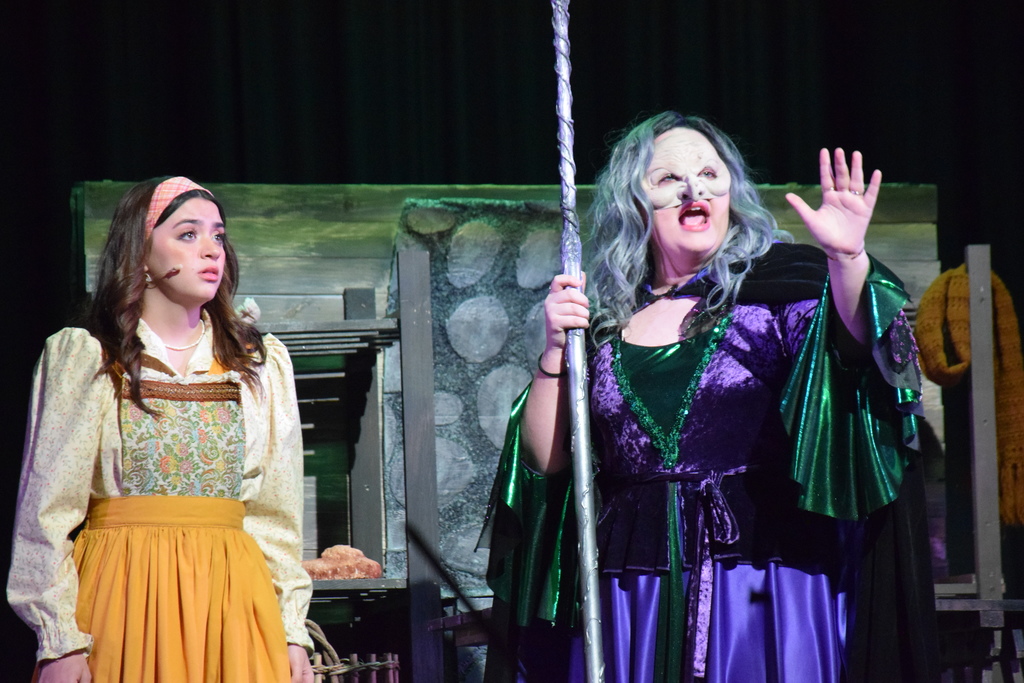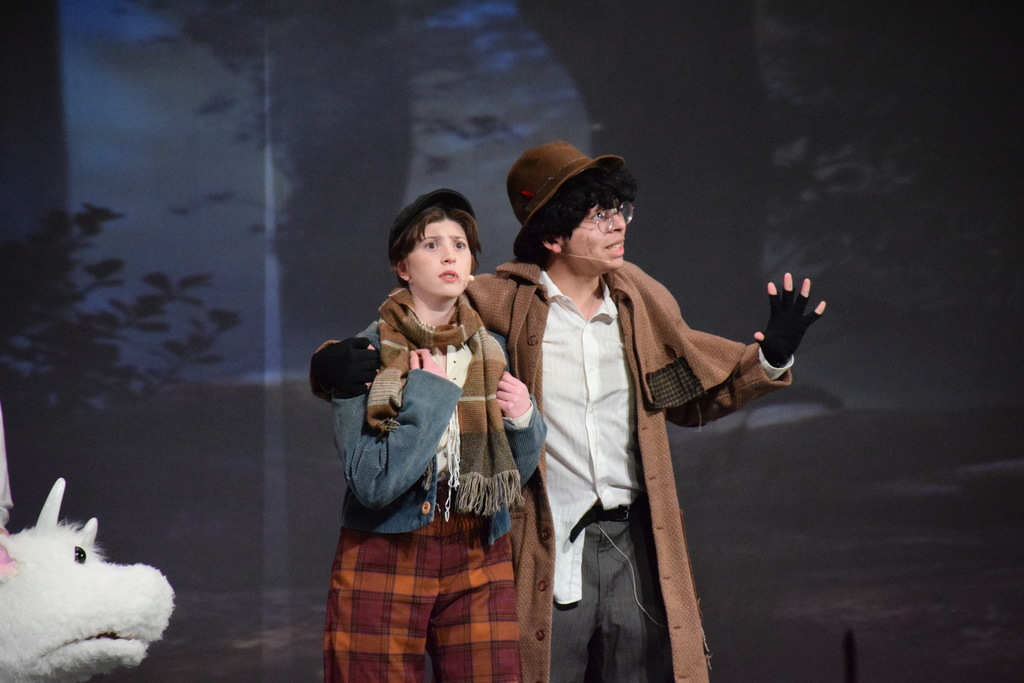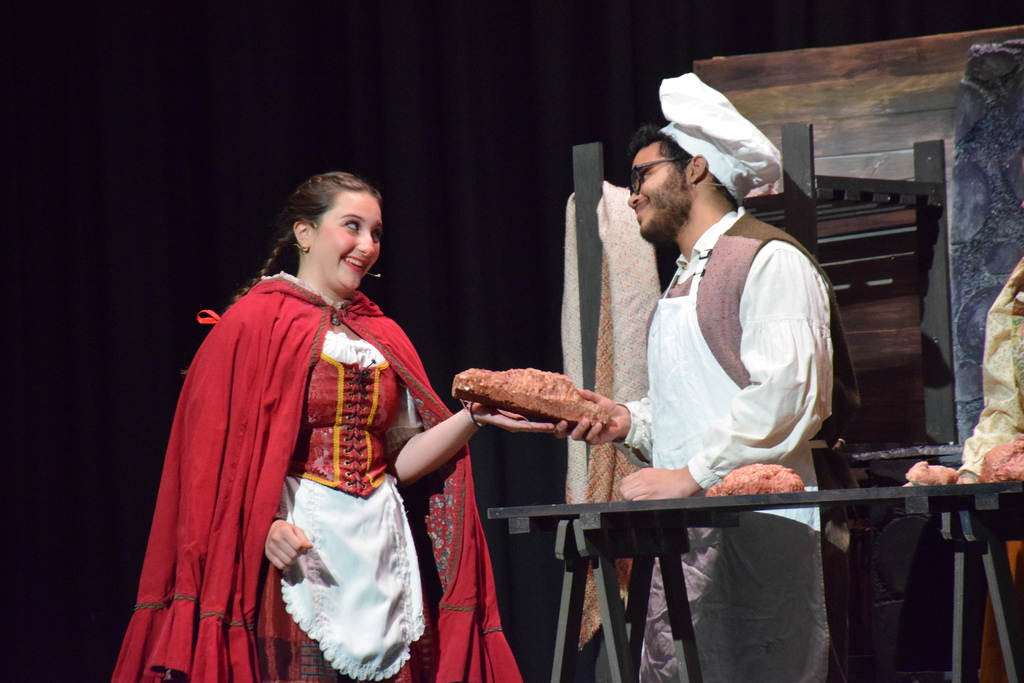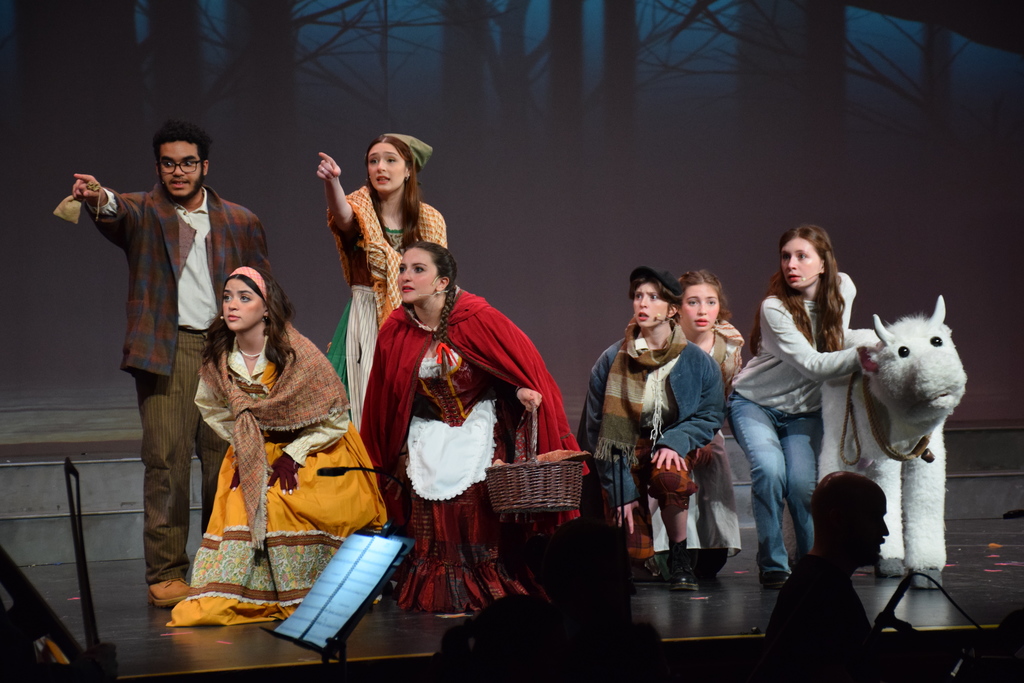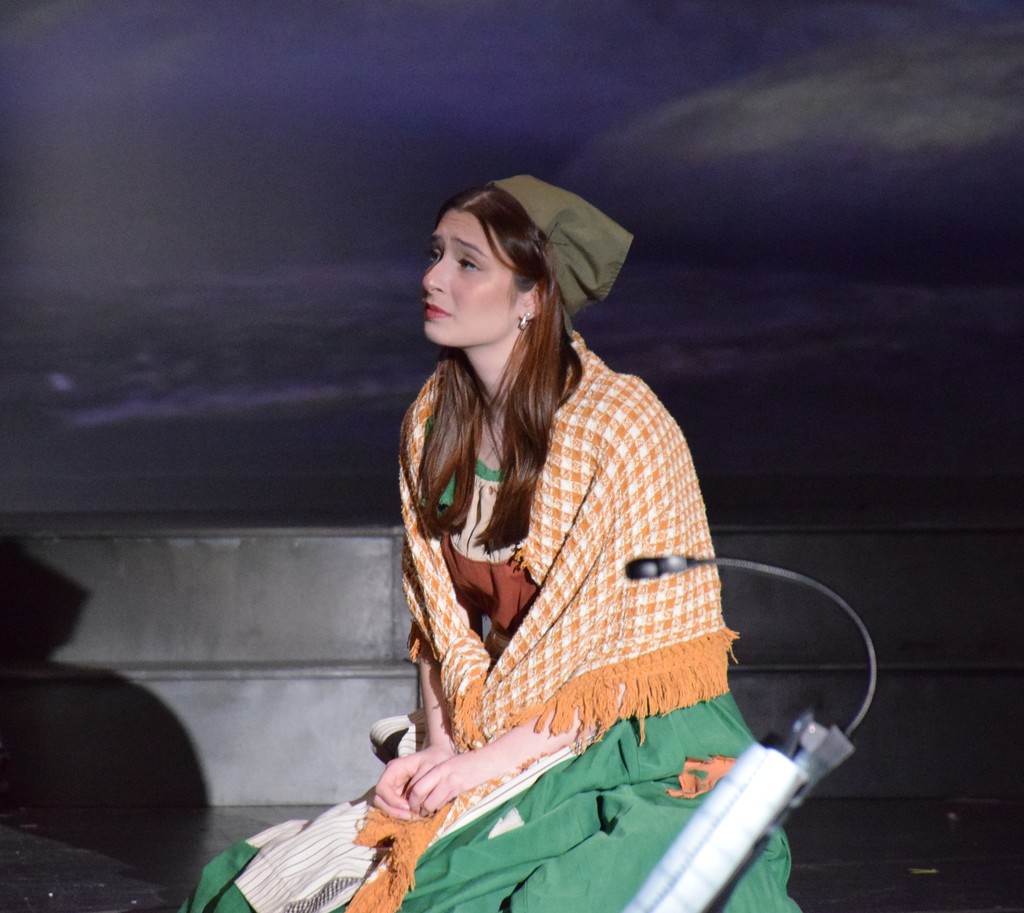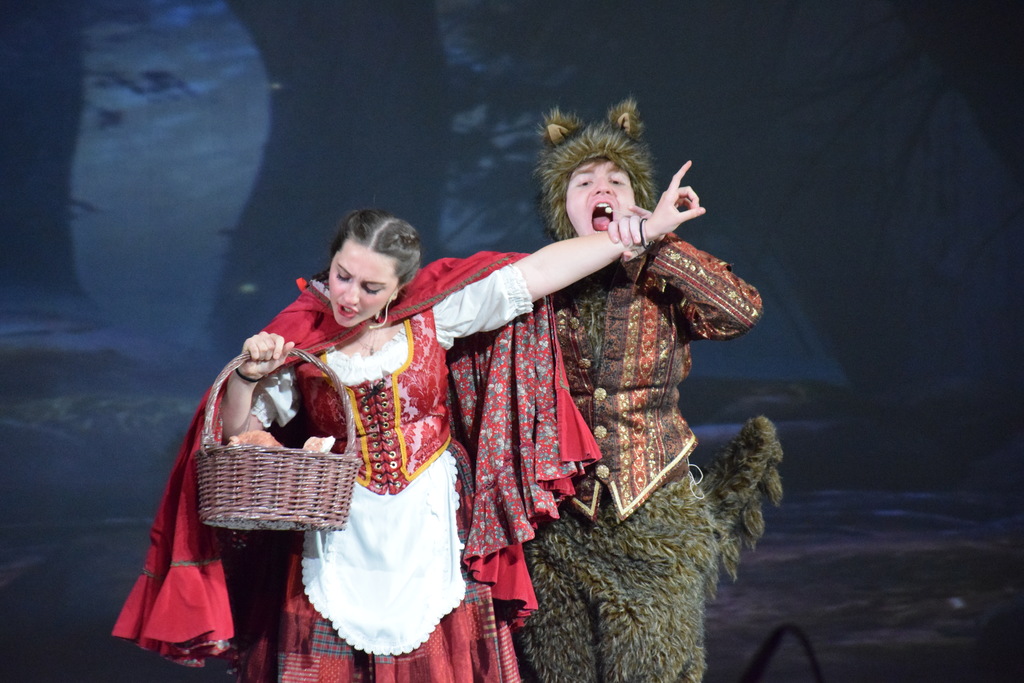 The Locust Valley High School chamber singers welcomed the Hofstra University Chamber Choir for a collaborative concert in the school's auditorium on March 16. The Chamber Singers took the stage first, performing selections such as "Why a Caged Bird Sings," "1,000 Beautiful Things" and "Malakatumba" before welcoming the Hofstra Choir for their performance. The university singers performed "The Barber of Seville Overture" and "Pure Imagination," among other beautiful selections. Before the night concluded, both choirs joined together to perform "On My Dreams" by Jocelyn Hagen. It was a wonderful experience for the musicians to collaborate in a night of song.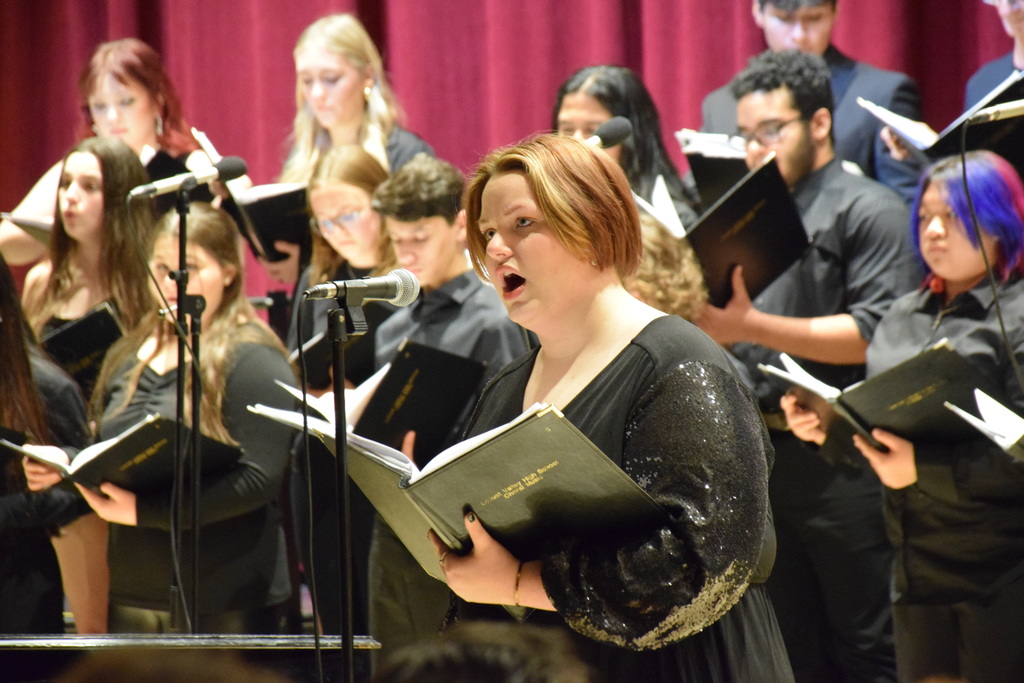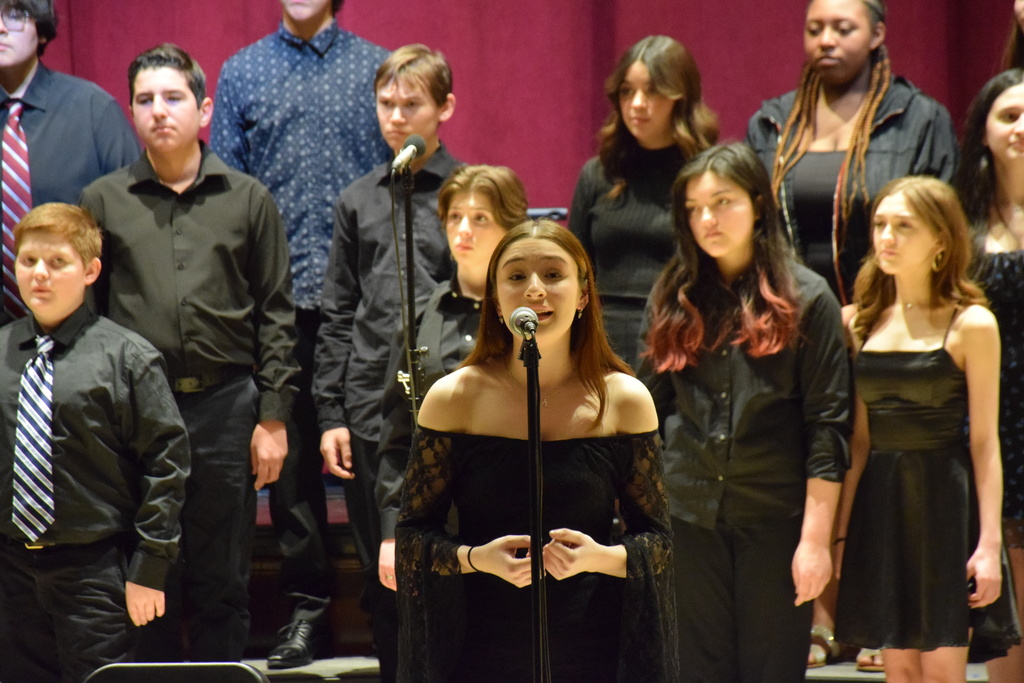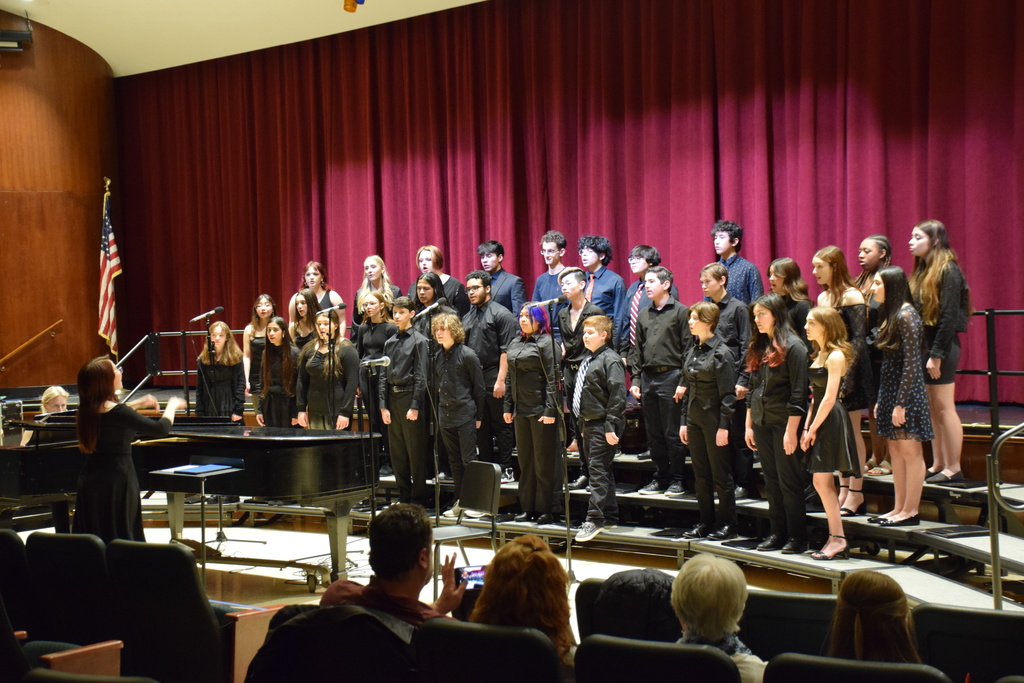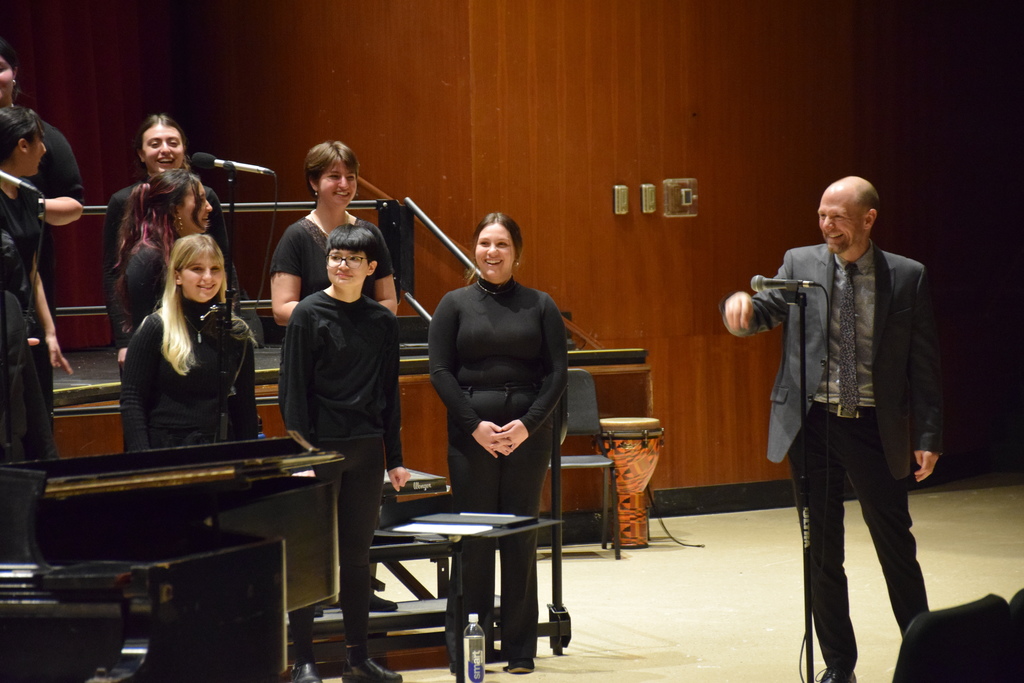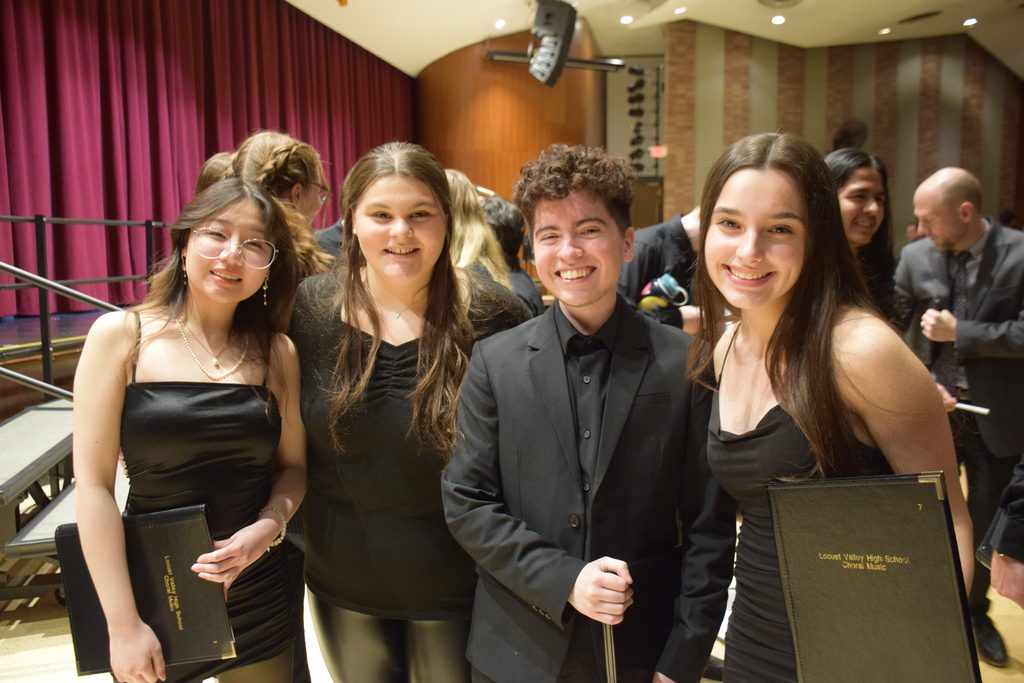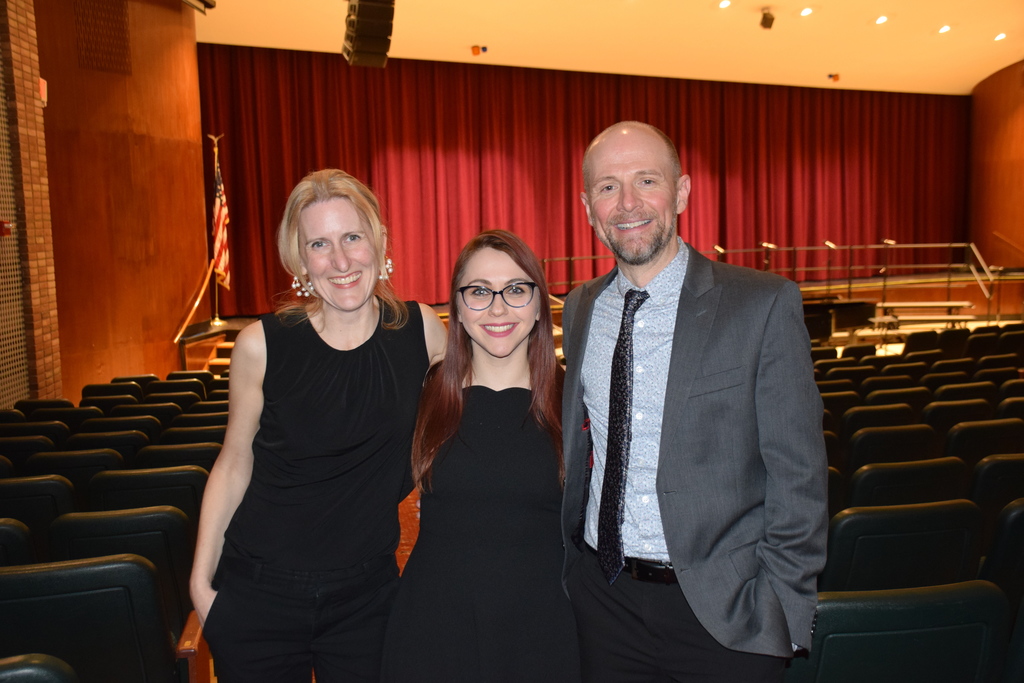 As an extension of their classroom lessons, Locust Valley Middle School sixth grade Italian students took a field trip to Ralph's Pizza and Restaurant in Bayville on March 16. Accompanied by Italian teachers Eleonora Aiello, Mariantonia Angelo and Melissa Caravello, the 40 students enjoyed learning how to prepare pizza dough, spread the sauce and cheese and evenly apply toppings. Students even had the chance to eat the pizza they prepared and enjoyed fresh zeppoles for dessert courtesy, of owner Pasquale Delprete. The school's seventh and eighth grade Italian classes will also be visiting the pizzeria in the coming weeks.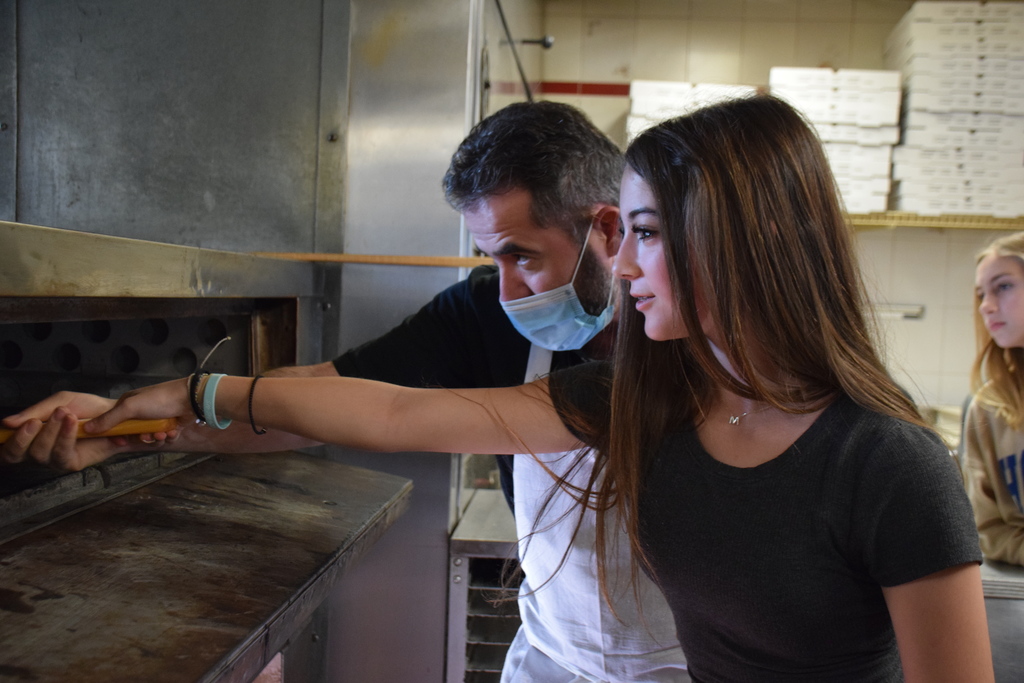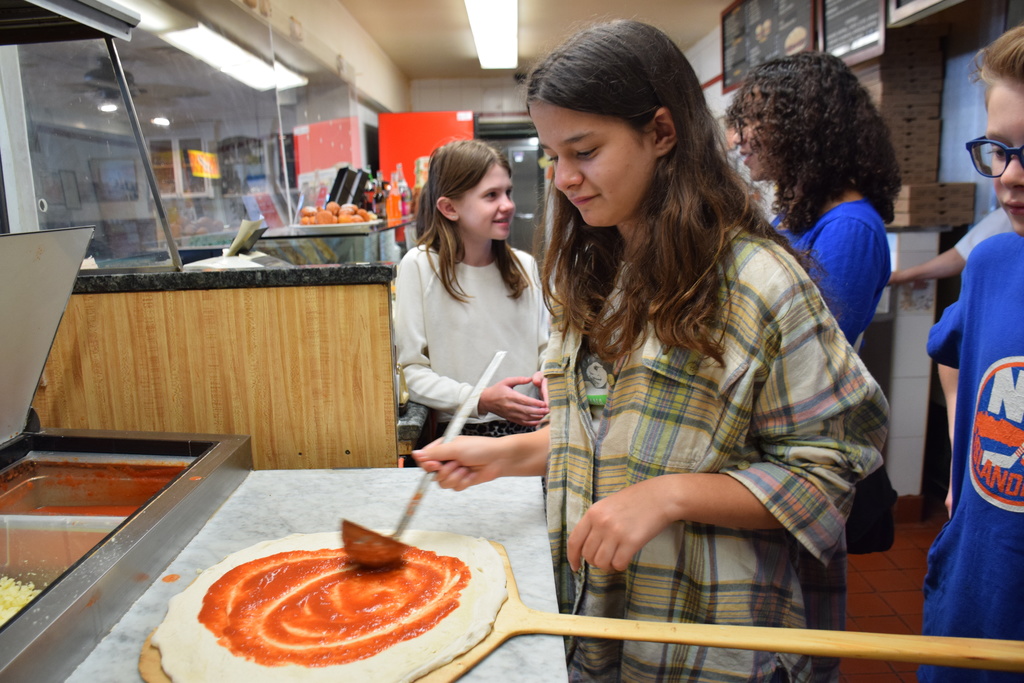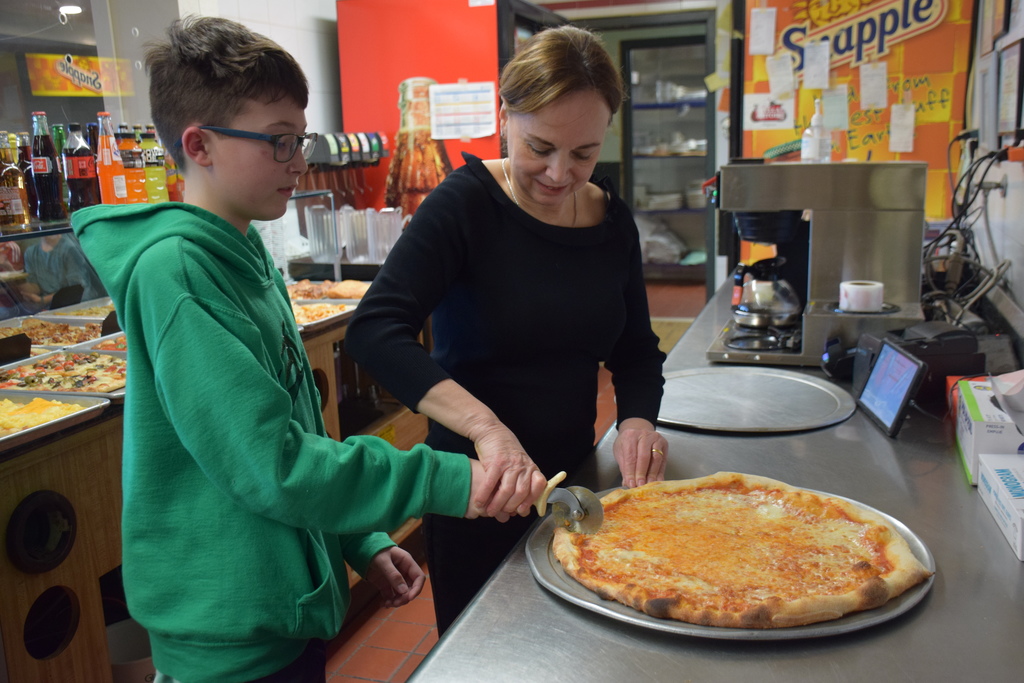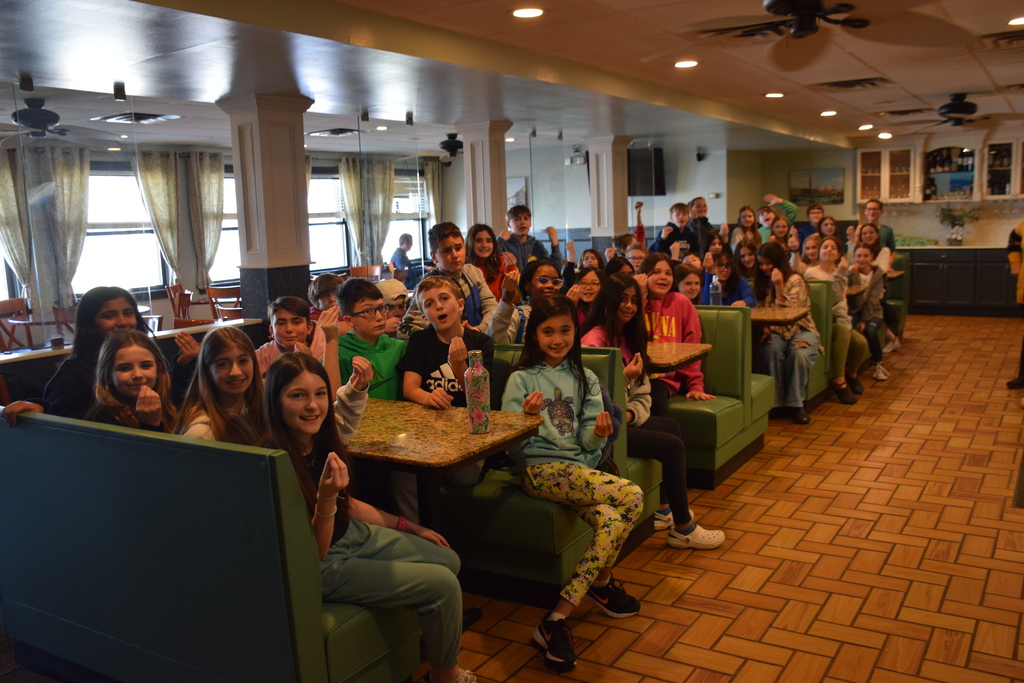 Locust Valley High School hosted a career fair on March 15 in the gymnasium. Forty volunteers came to the school to discuss their career experiences with sophomores and juniors and help them think about their futures. Volunteers represented careers in airline piloting, arts, audiovisual arts, business, child care, communications, education, EMS, engineering, fashion, firefighting, health sciences, law, marine and coastal sciences, marketing, public safety, technology and social work, giving students a wide array of careers to consider.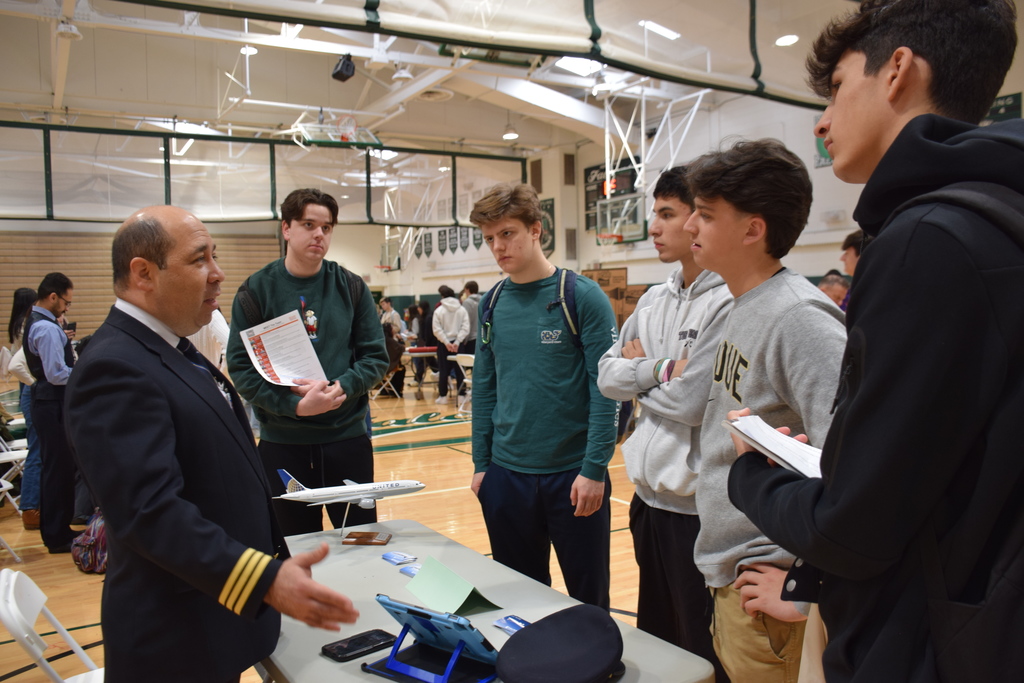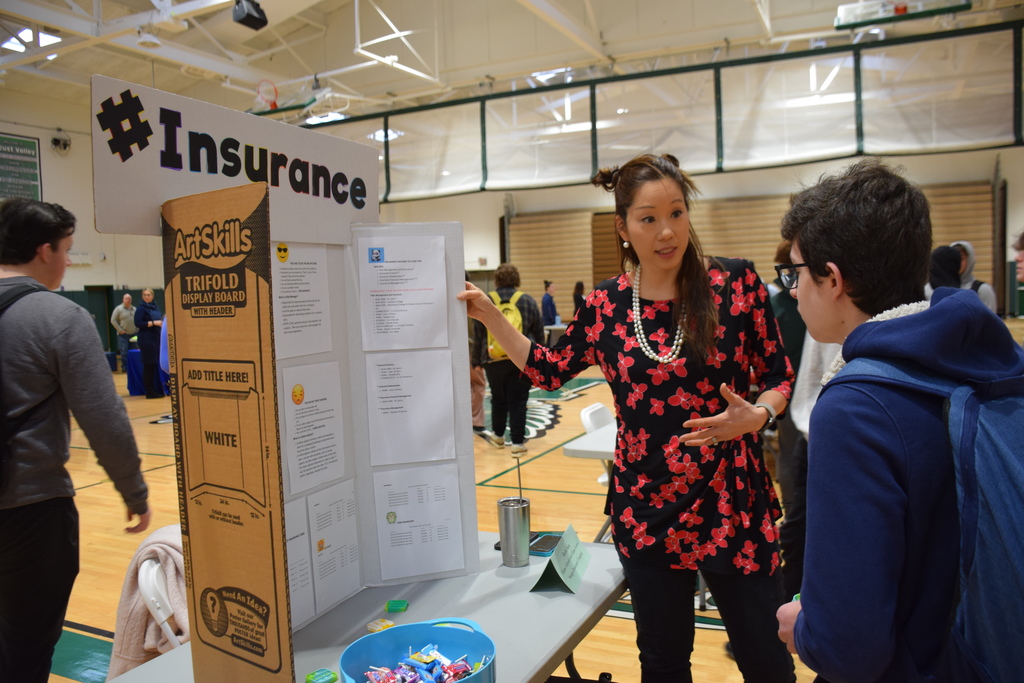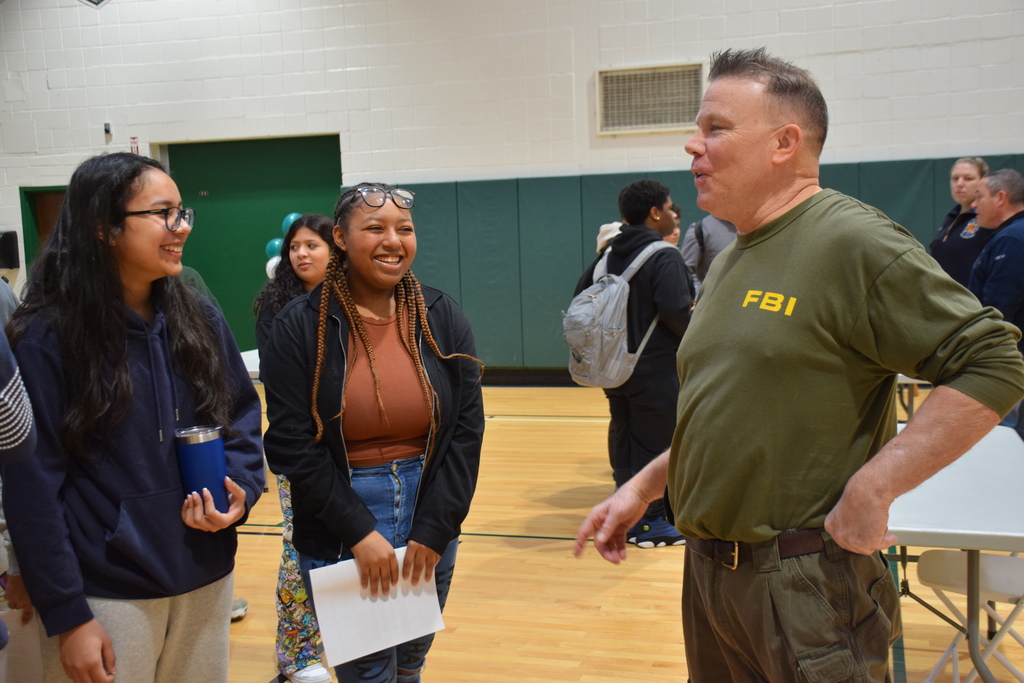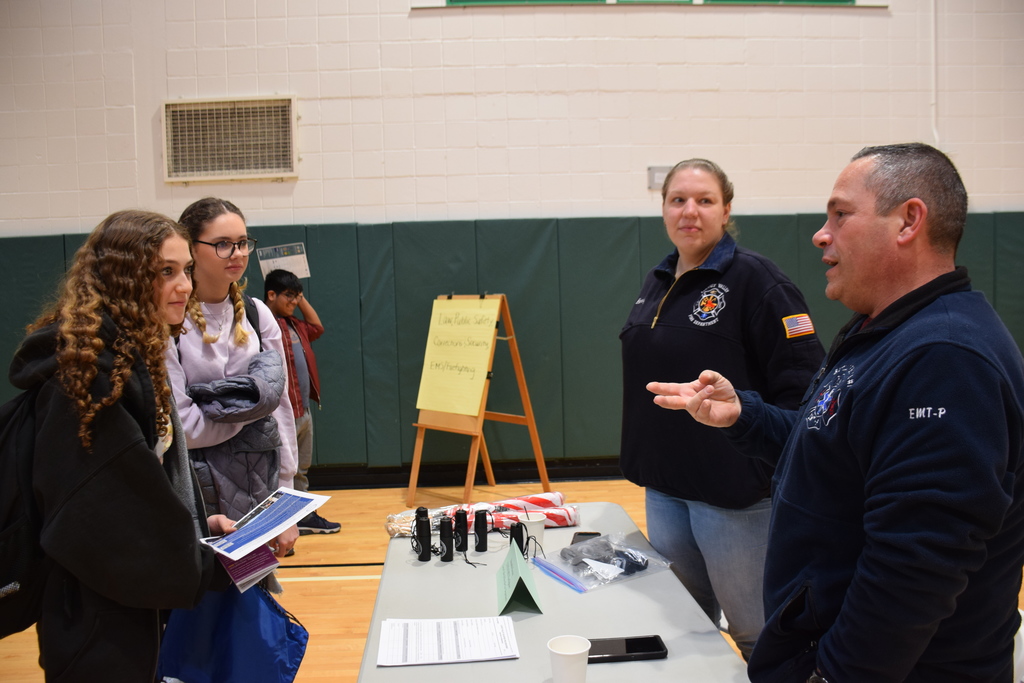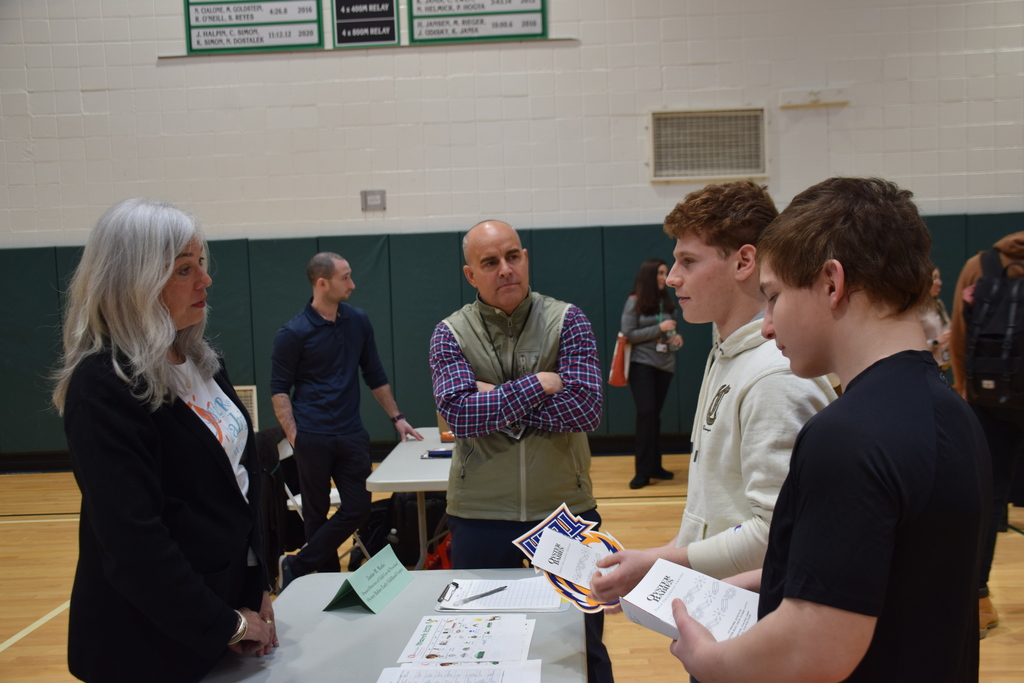 Locust Valley Middle and High Schools have long maintained a commitment to heart health education, having included a CPR unit as part of its physical education program since 2008. This course is guided by information from The American Red Cross and teaches students the skills necessary to perform the life-saving act on adults, children and infants with the aid of an automated external defibrillator (AED). Students also learn how to perform the Heimlich Maneuver on adults, children and infants who are choking. Those in grades 7, 9 and 11 receive a two-year certification, while those in grades 8, 10, 12 participate in refresher courses used to introduce any new information and to keep their skills sharp. Physical Education teachers Tim Bellisari, Matthew McFarland and Nadine Pacifico, lead the course this year.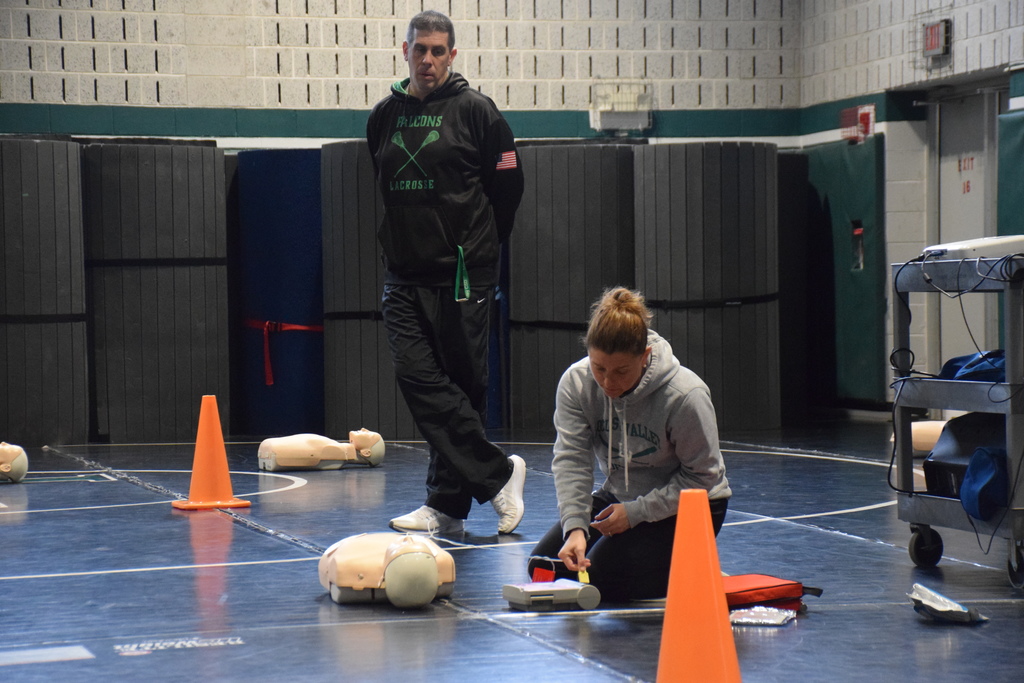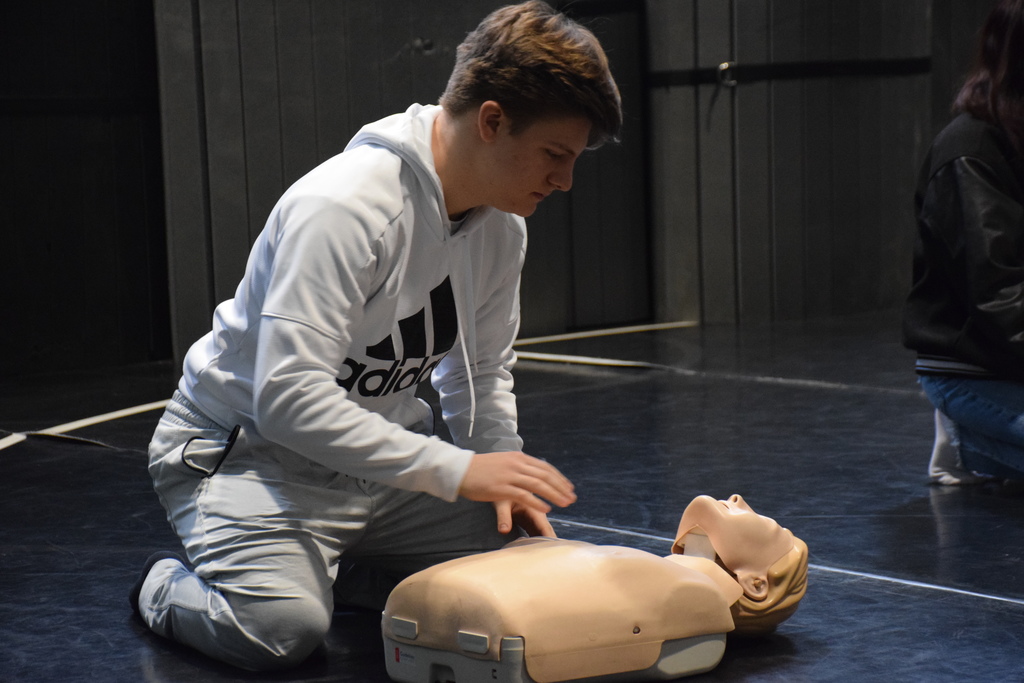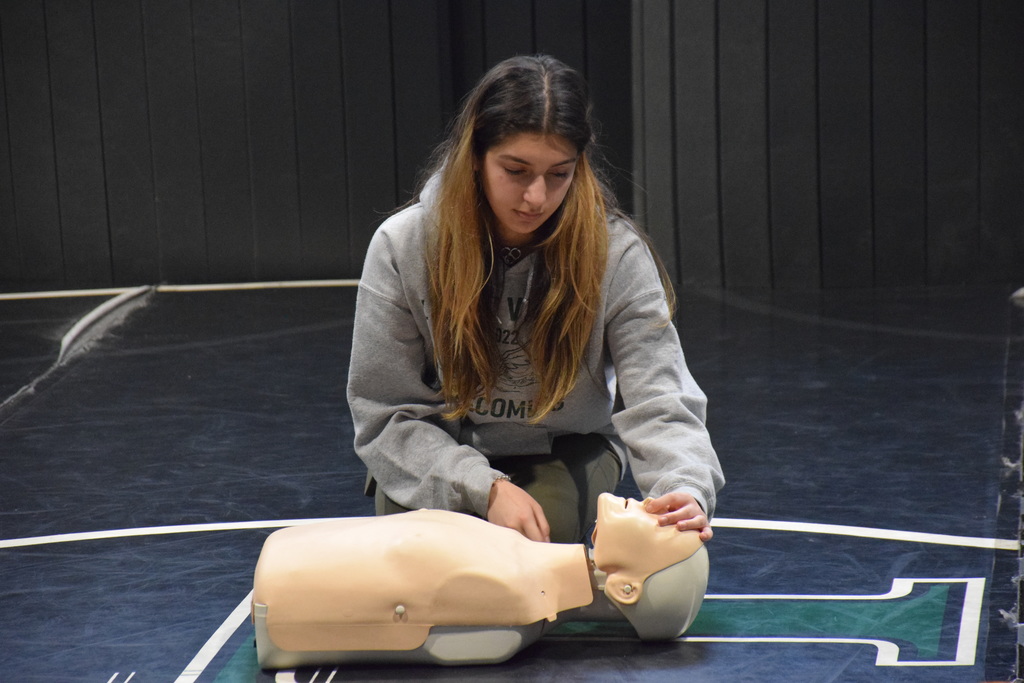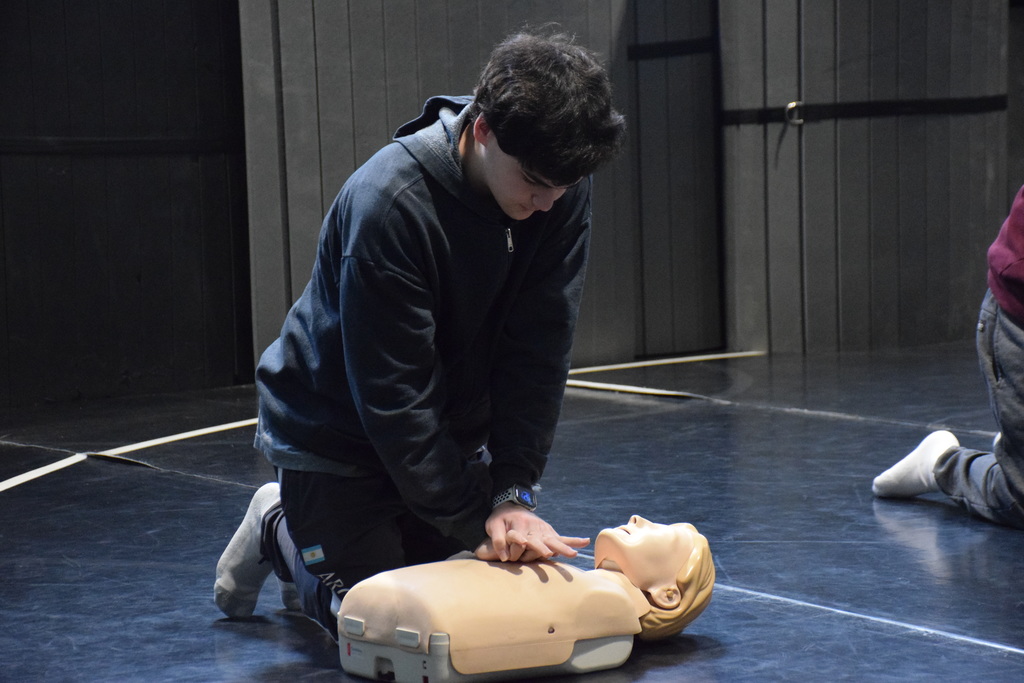 On March 10, kindergartners and prekindergartners at Bayville Primary School visited Village Hall to meet Mayor Minicozzi and ask him questions about his important role in government. The questions ranged from why he wanted to be mayor to what his favorite food is. As a special touch, the students could sit at the mayor's desk, tour the meeting and village courtroom and learn about the importance of local government.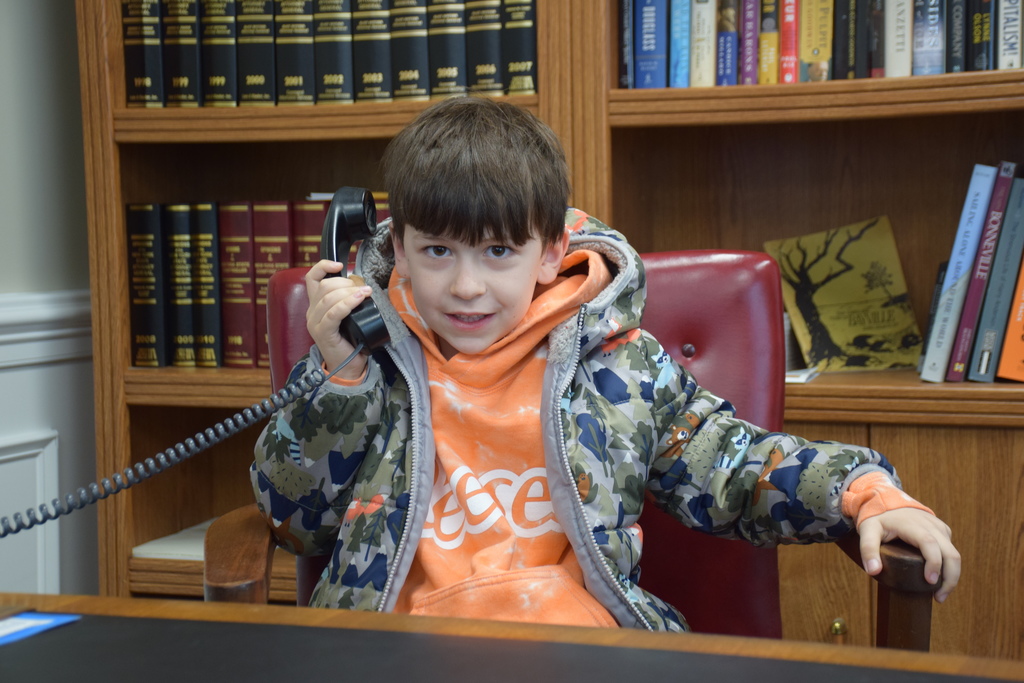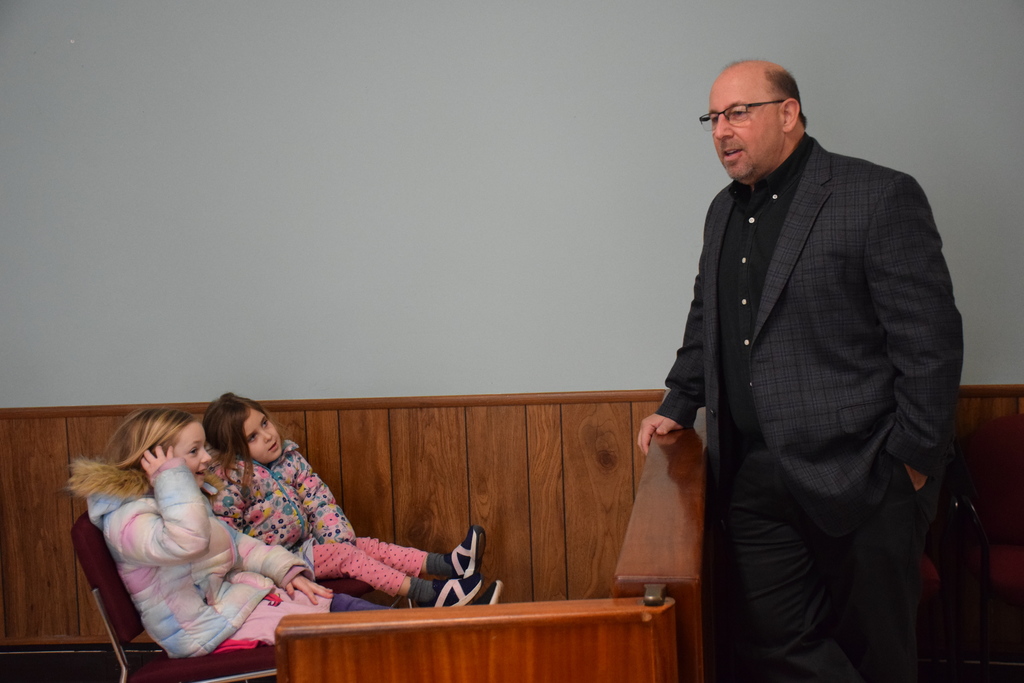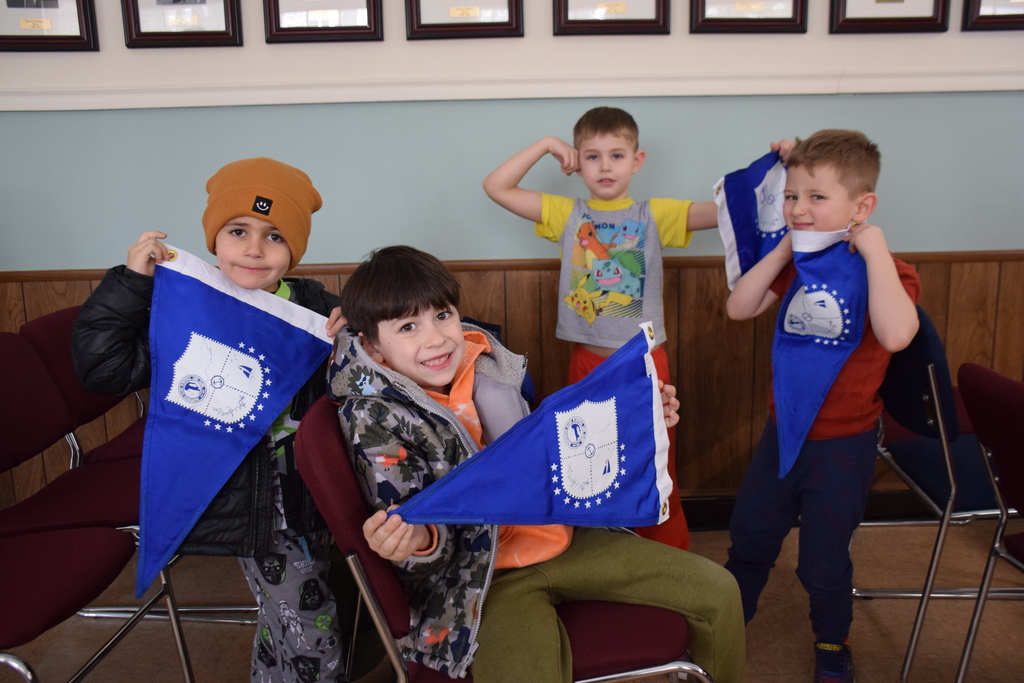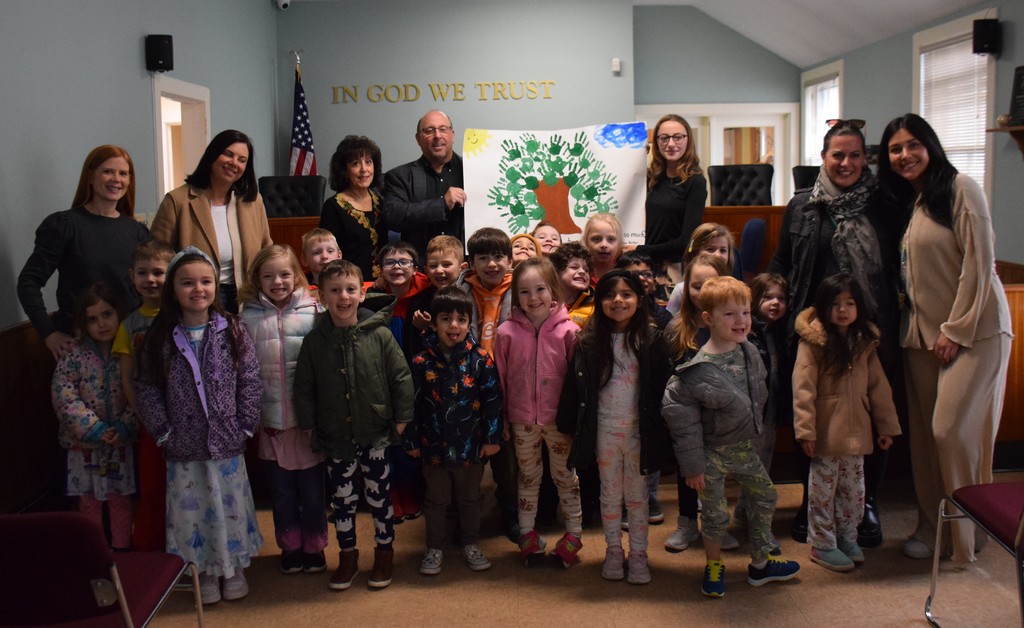 On March 8, Bayville Primary School second graders learned about the ancient Hindu festival of colors, Holi. Assistant Principal Allison Wasserman read a story to students about how the holiday celebrates the arrival of spring in India and represents an opportunity to reconnect with friends and make new ones. Art teacher Donna Chaplin and second grade teachers painted students' hands in vibrant colors and had them press their hands down on a canvas to make a rainbow of handprints to hang up in the school hallway. It was a beautiful symbol of the festival of colors and the importance of staying connected with one another.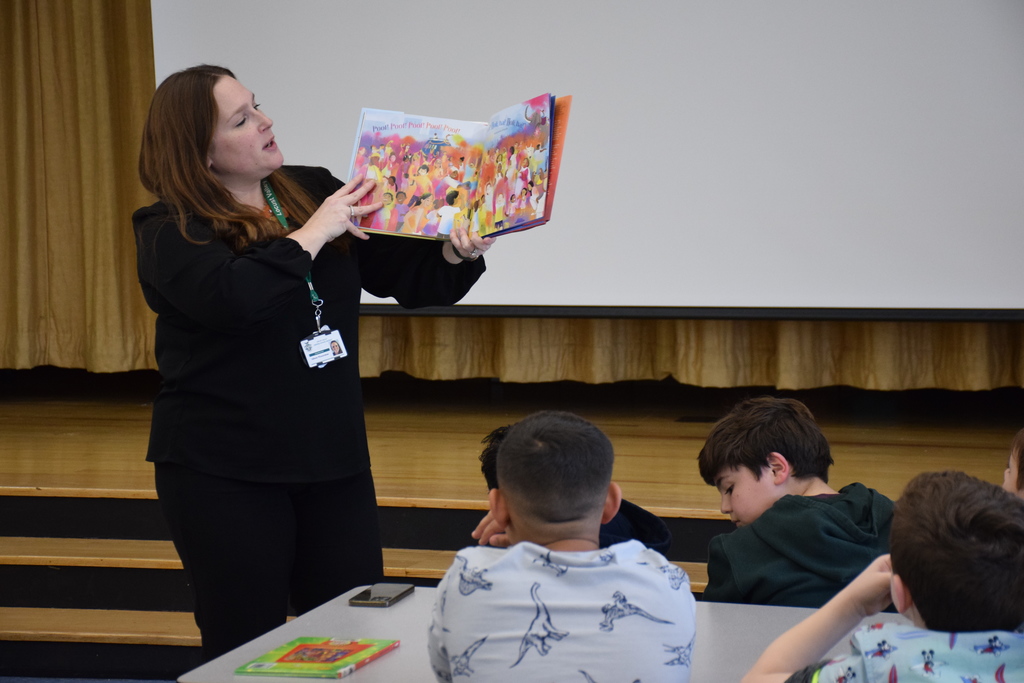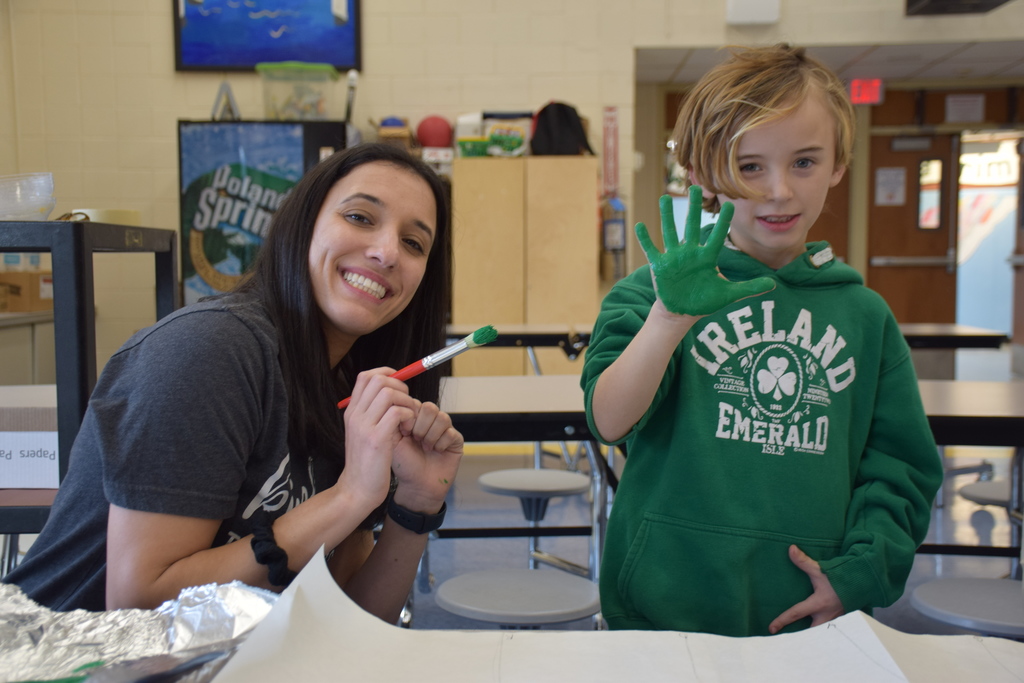 Locust Valley Intermediate School students unlocked hidden talents last week as they learned how to perform circus acts during physical education class before performing a completed routine for their families on March 10. Instructors from the National Circus Project, invited by the Locust Valley Elementary Parents Council, helped students become quick experts in stilts, plate spinning, juggling, balancing, flower sticks, diablo spinners and being a clown. The program culminated in a circus performance in front of more than a hundred people in the Locust Valley High School gymnasium.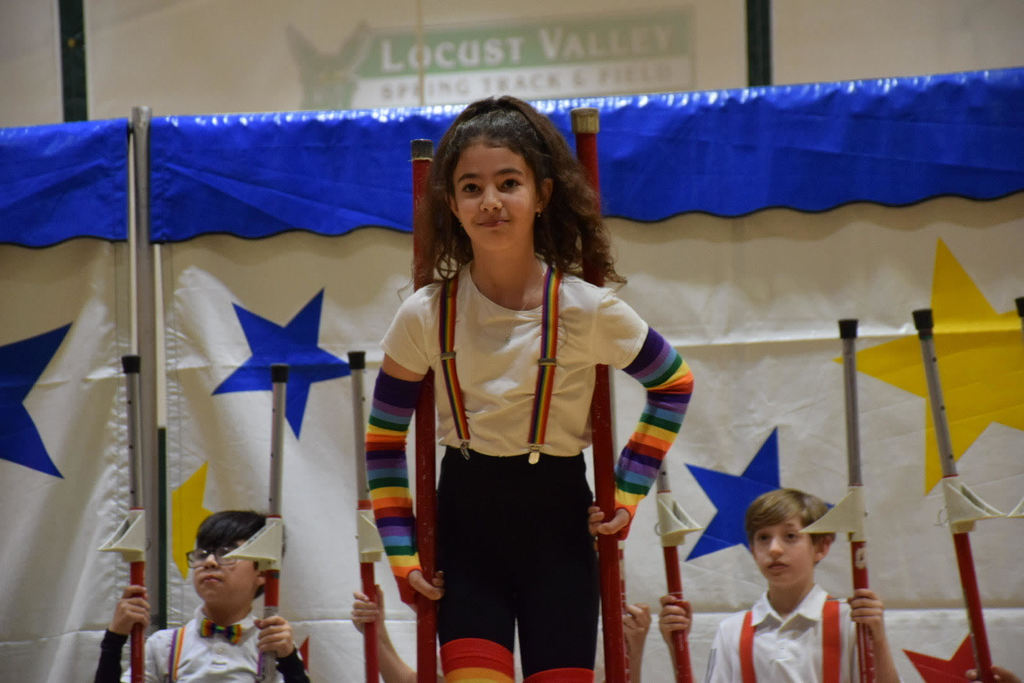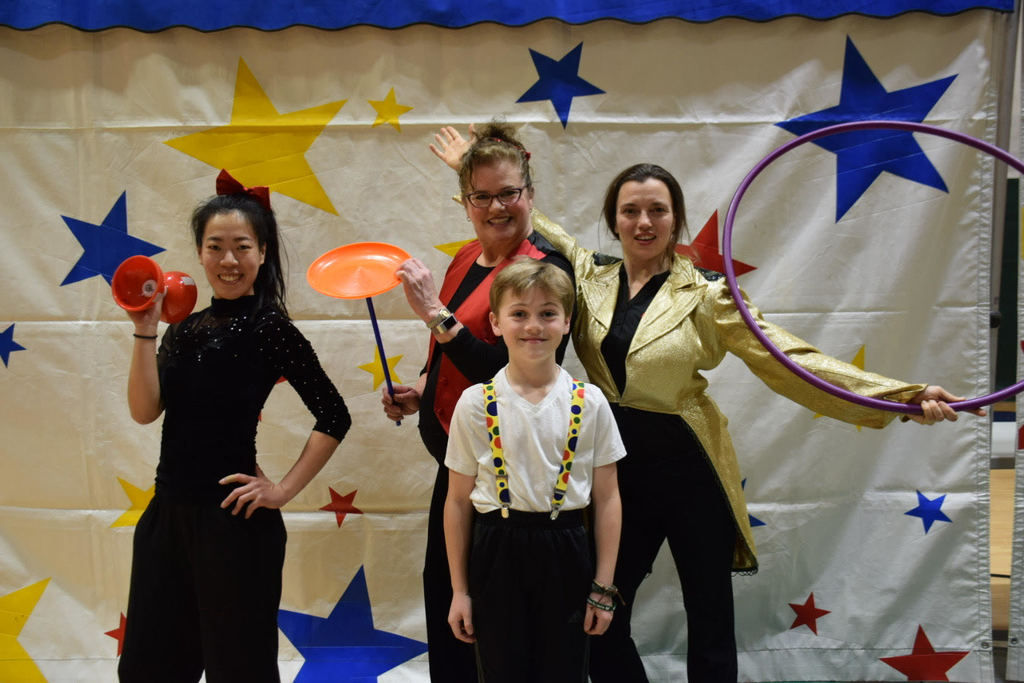 It's a big week for the fine arts department in Locust Valley as the high school concert chorale welcomes the Hofstra University chamber choir for a collaborative performance on March 16 at 7:30 p.m. in the auditorium and the Locust Valley Jesters continue to prepare for their performances of "Into the Woods" from March 24 to 26. Admission is free to the LVHS and Hofstra performance. Tickets to "Into the Woods" are available online at
https://www.showtix4u.com/event-details/71491
for $12 and will be sold at the door for $15. Come out and support our talented students!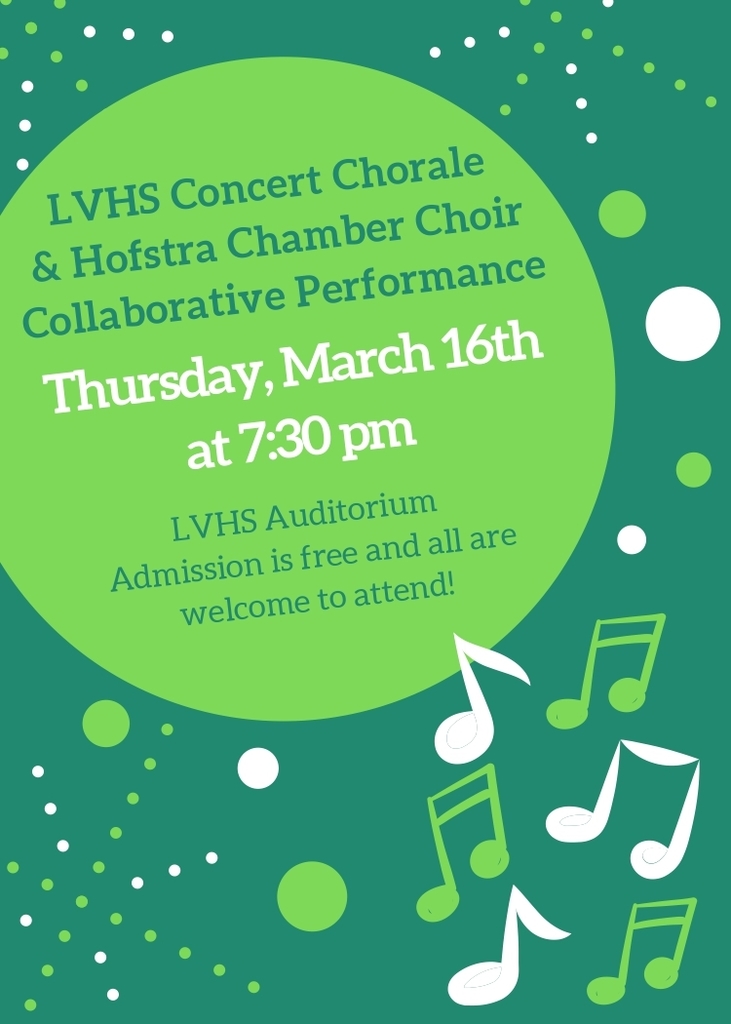 The girls varsity bowling team at Locust Valley High School celebrated the end of their winter season recently. Seniors Giavanna Scognamiglio, Francesca Speringo, Alisha Uduevbo and Madelaina Venturino led the way for the Falcons throughout the season and supported the underclassmen team members, as they finetuned their bowling skills. The team completed a 11-1 season and placed third at the county tournament in February.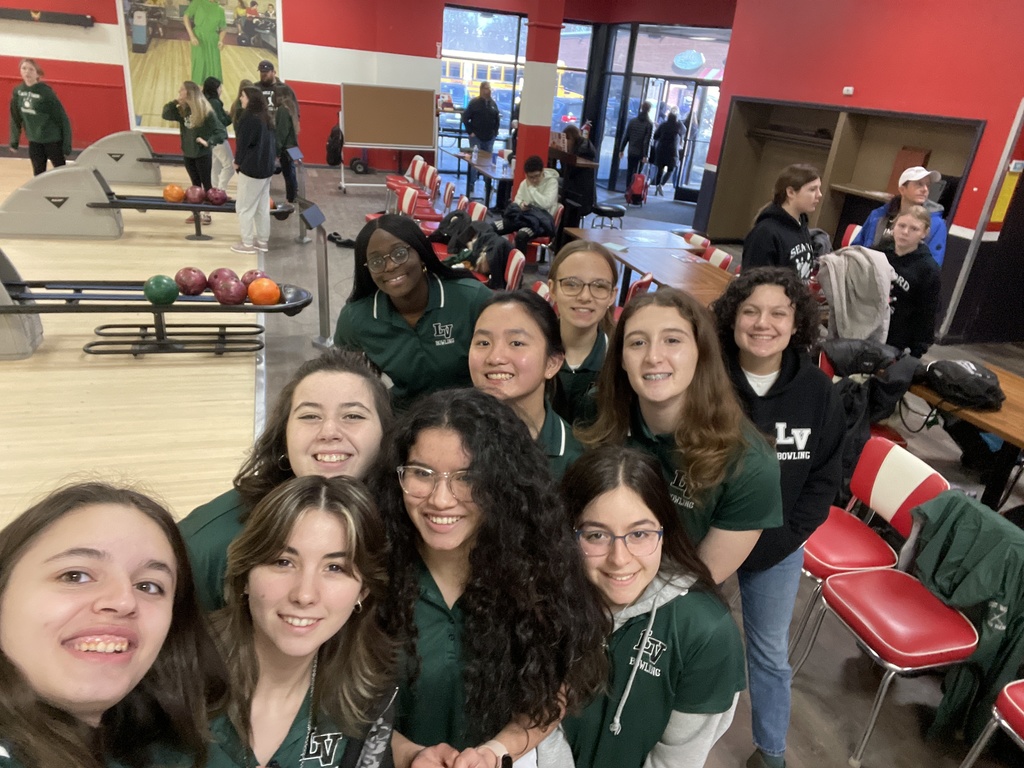 The Locust Valley Central School District celebrated its first International Night on March 7. Dozens of students, parents and faculty received passports when they arrived at the high school cafeteria and got stamps each time they visited one of the 34 countries' tables or visual presentations. Community members of different backgrounds brought in food, games, clothing and more from their cultures. Guests sampled foods such as causa from Peru, grasshoppers and taquitos from Mexico and soda bread from Ireland. Guests also took part in activities like Italy's scopa card game, Japan's origami and cup-and-ball game kendama and Mexico's bingo-like Lotería before also opening a piñata. The night concluded with a series of performances. Members of the Locust Valley High School Italian Club danced the Tarantella with their parents and friends and the Dominican Dance Group came from the Bronx for a performance. Finally, LVHS student and chamber singer Axcl Lopez-Grant sang a Mexican folk song "Mi Sueño." Locust Valley Middle School and High School's world language departments will next celebrate different cultures at Bilingual Night on March 28.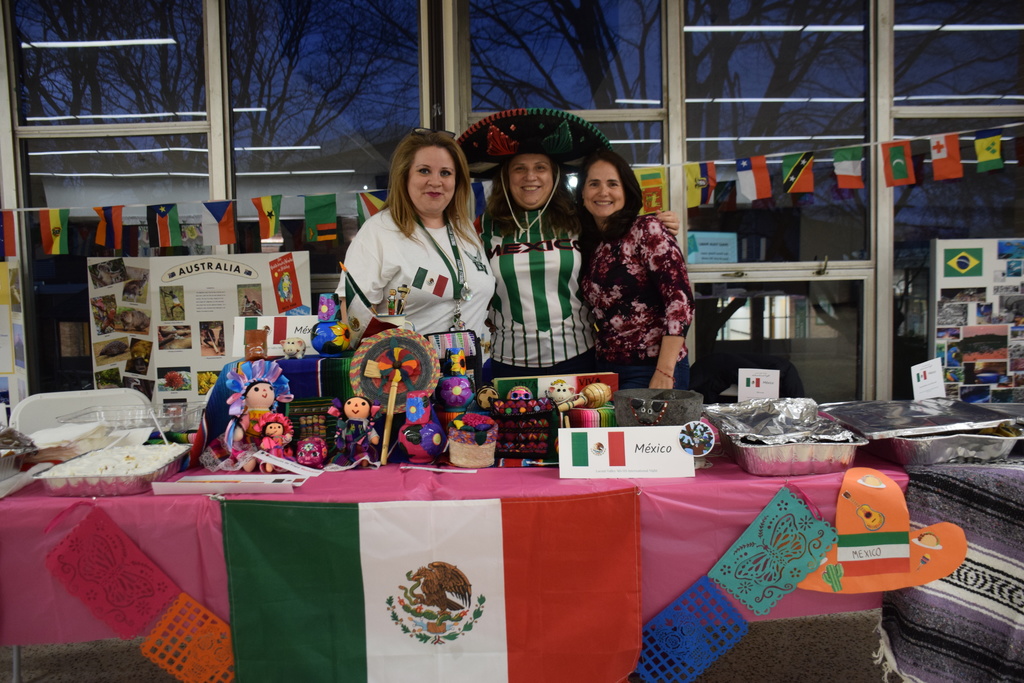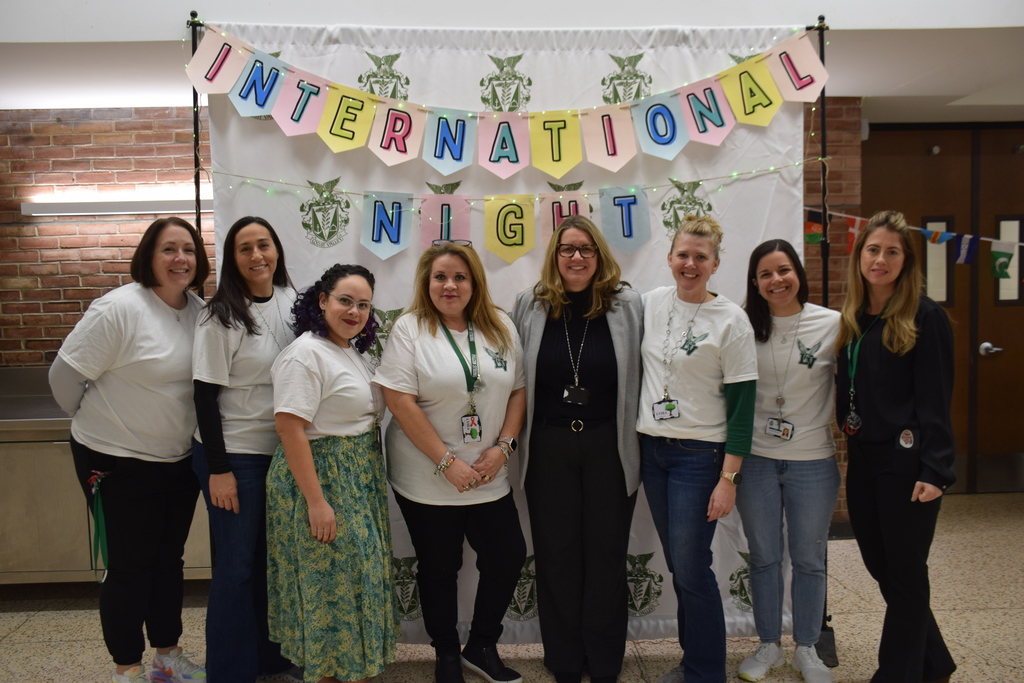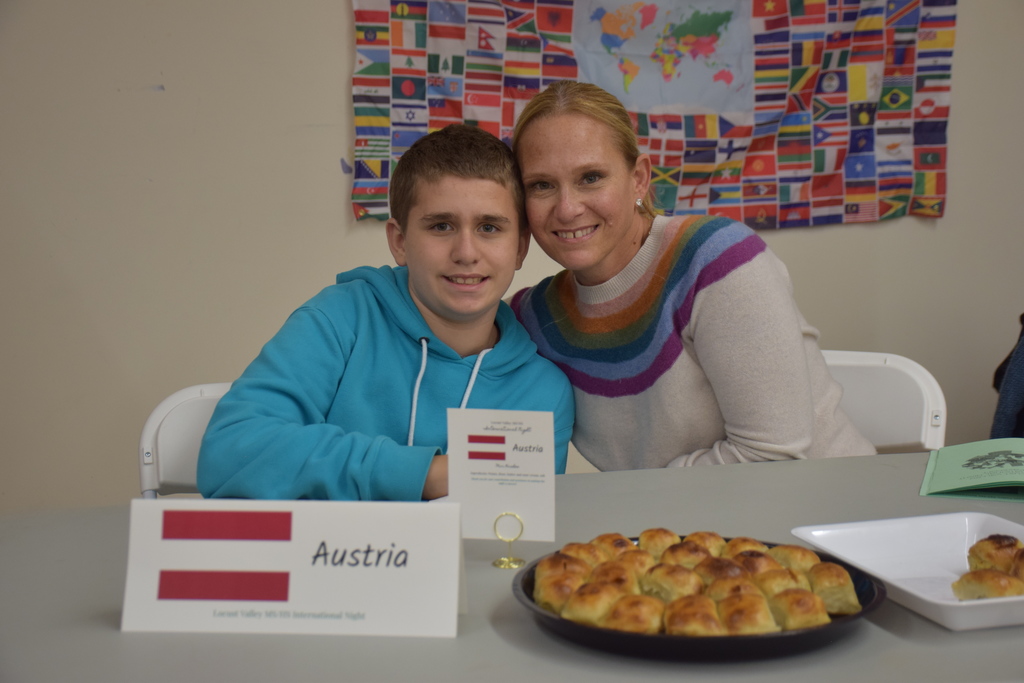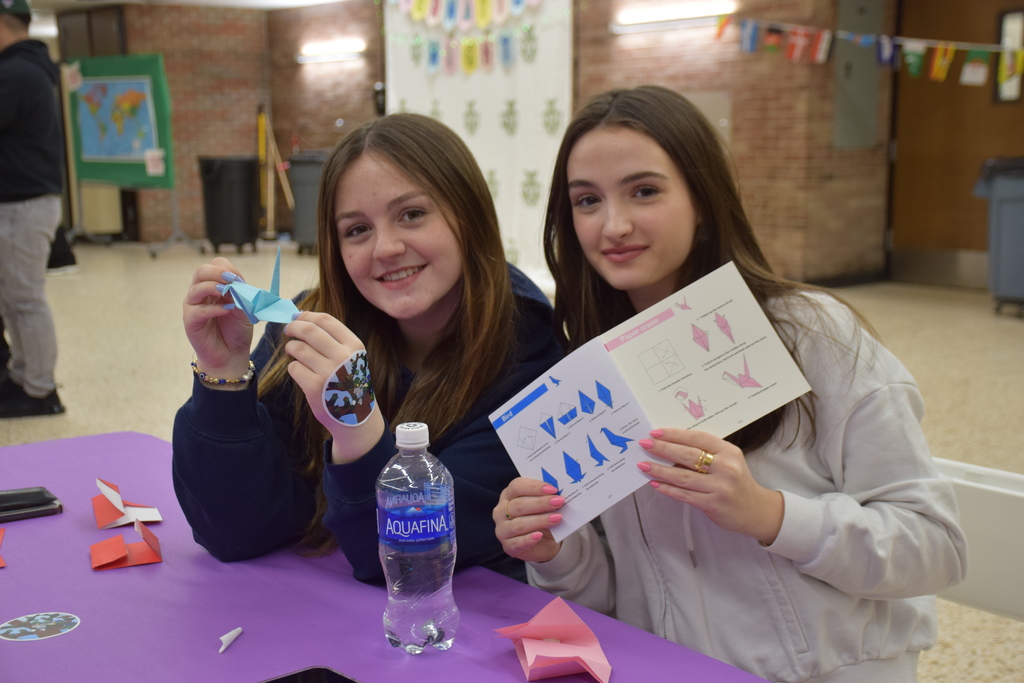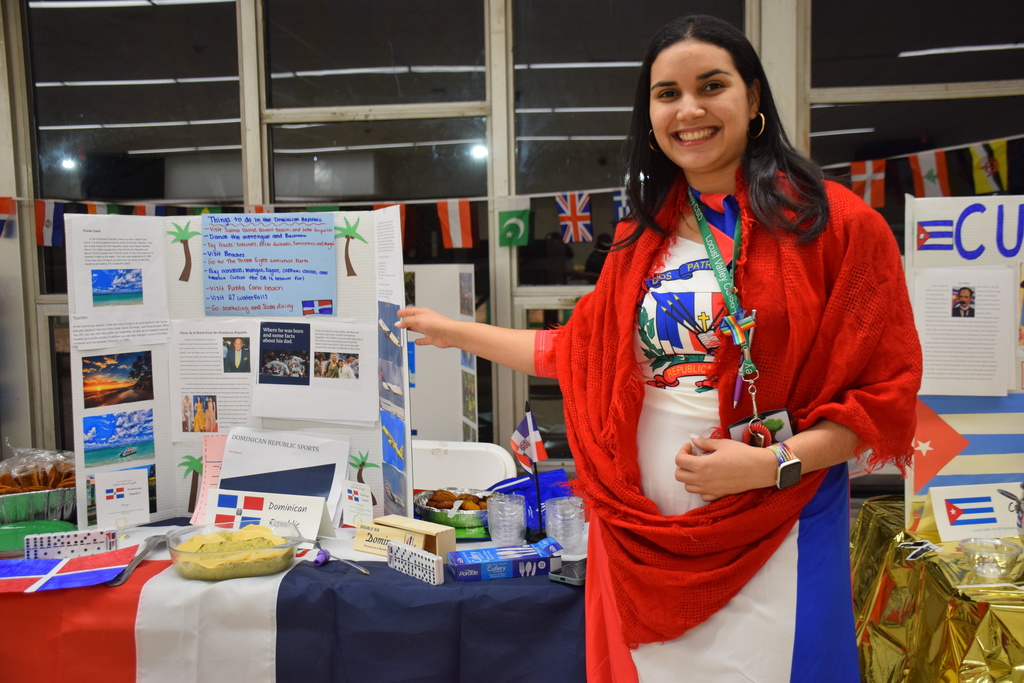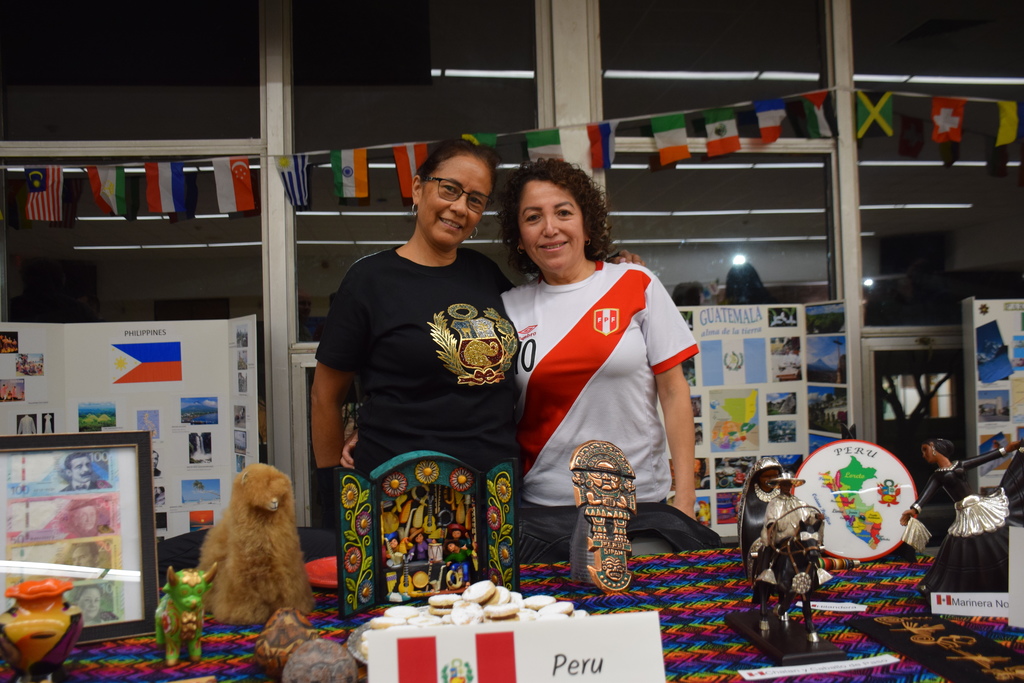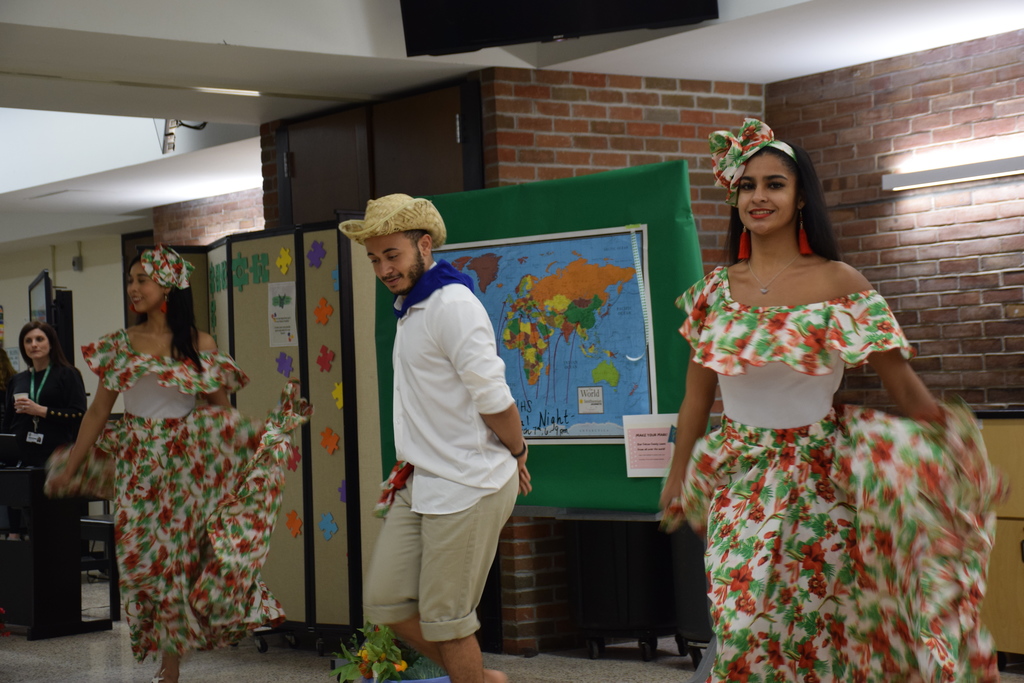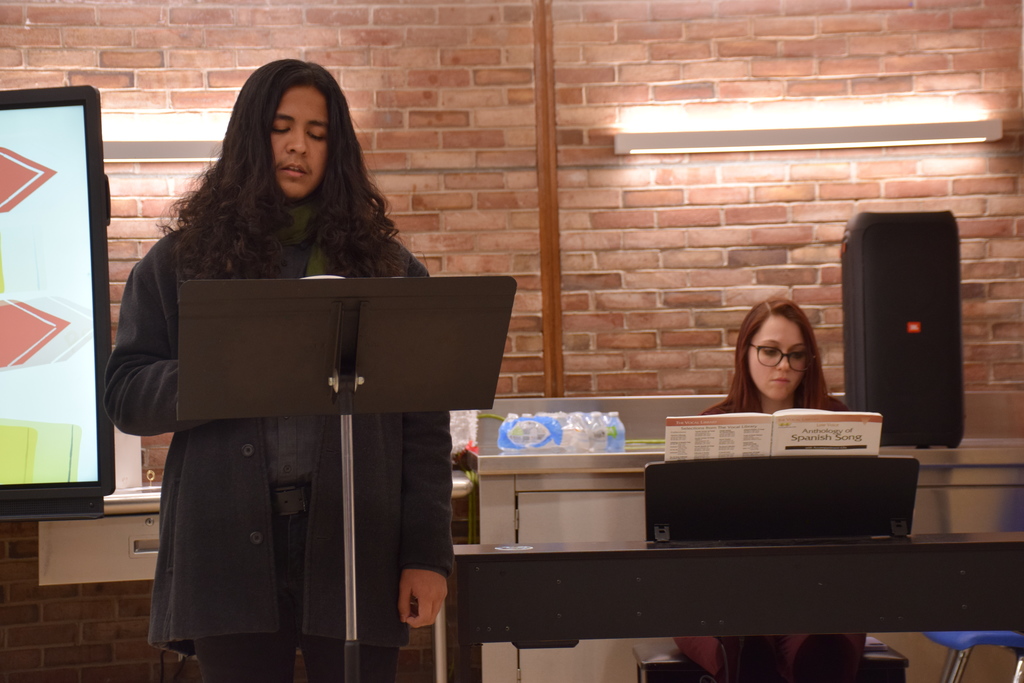 Locust Valley Middle and High School students filled the stands in the school's gymnasium after their ninth period classes on March 7 to cheer on district faculty members competing in the second annual Volley in the Valley tournament. Organized by the Athletic Council, Volley in the Valley aims to raise school spirit. Four teams of teachers, staff and administrators coached by students took to the court hoping to be crowned. The "Mean Green Machine" took home the title in a close game against the "Notorious D.I.G." in front of the raucous crowd.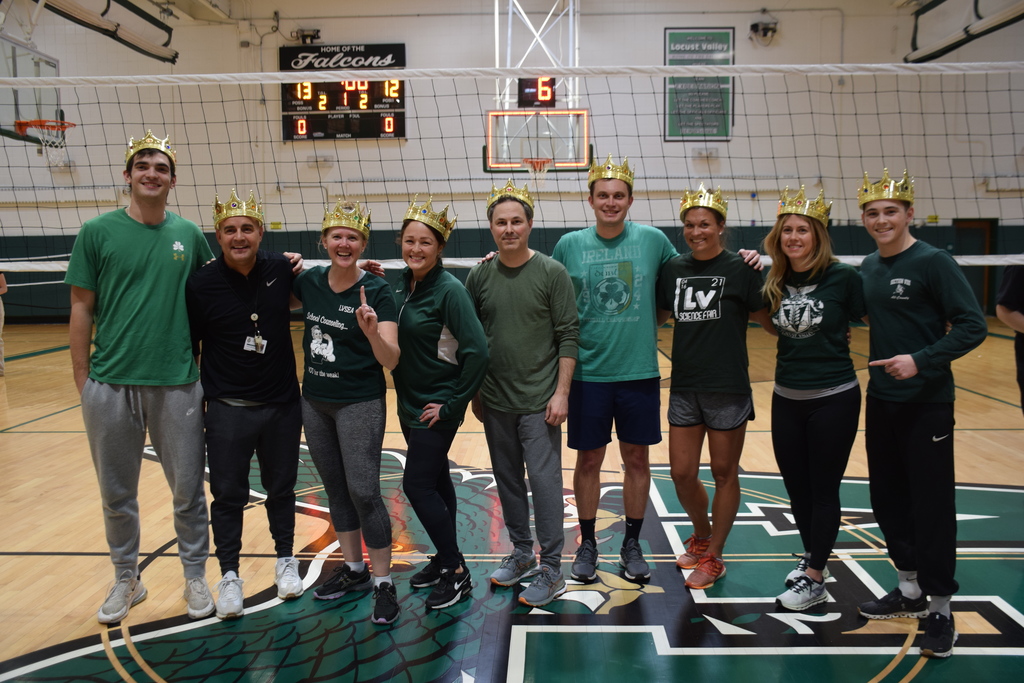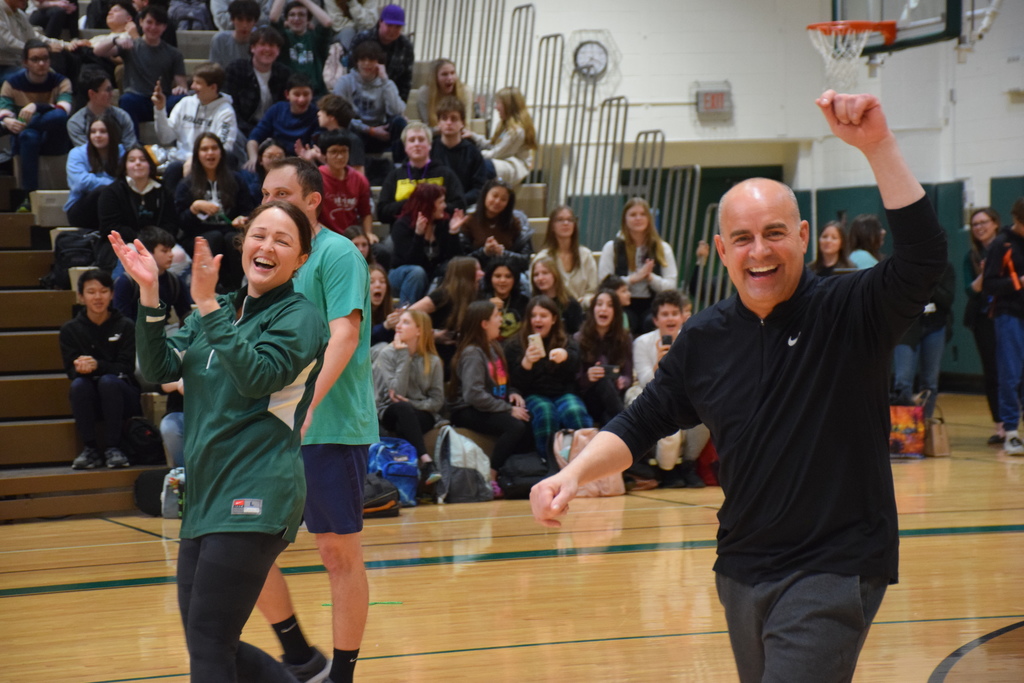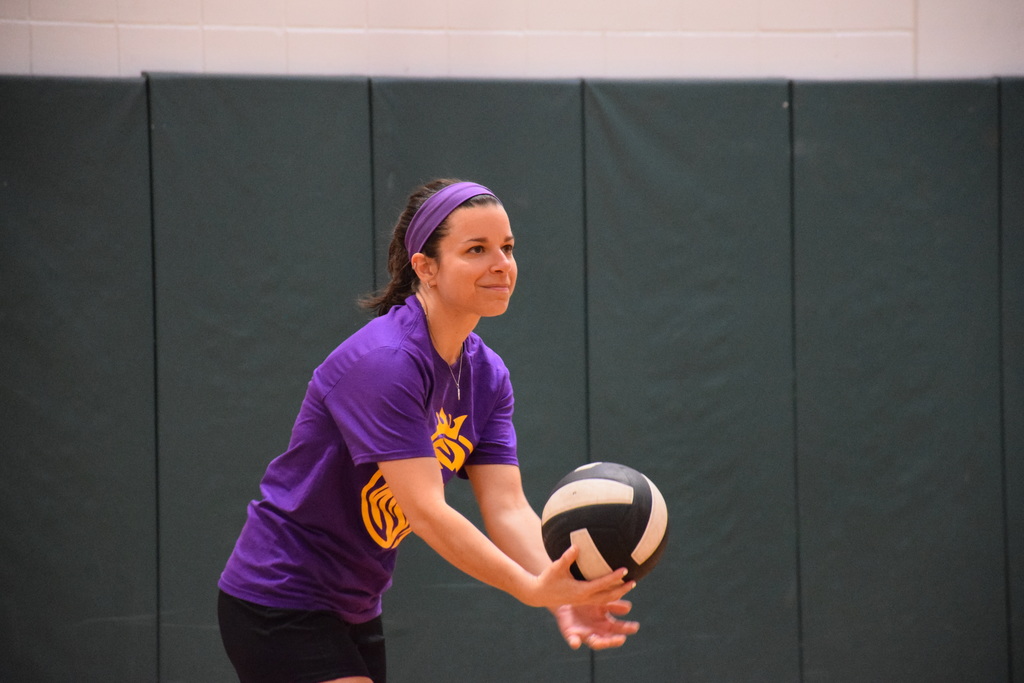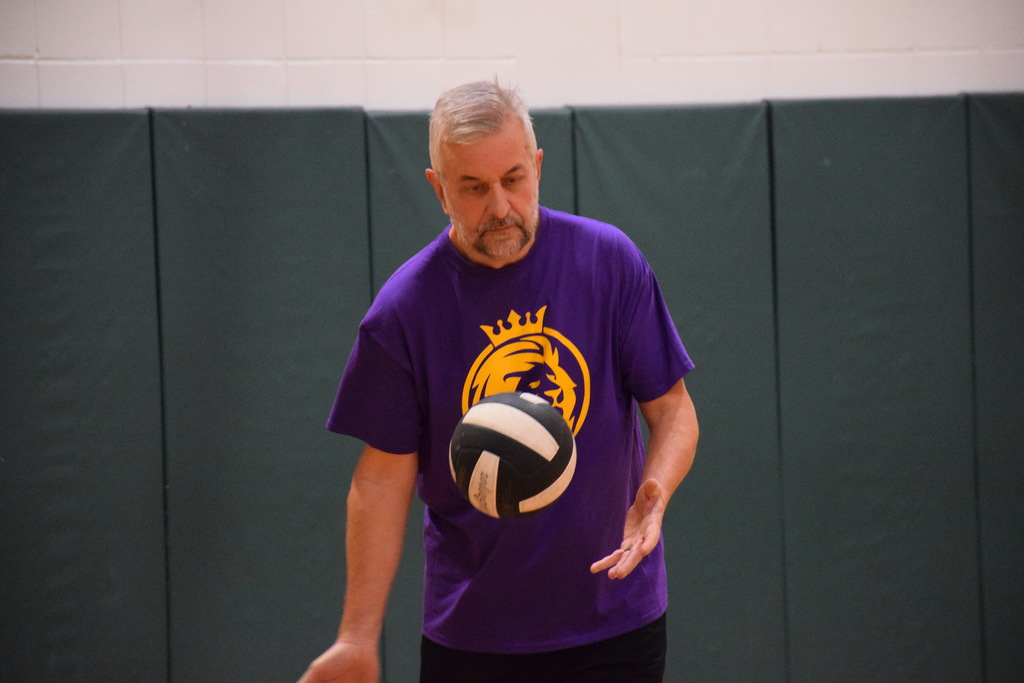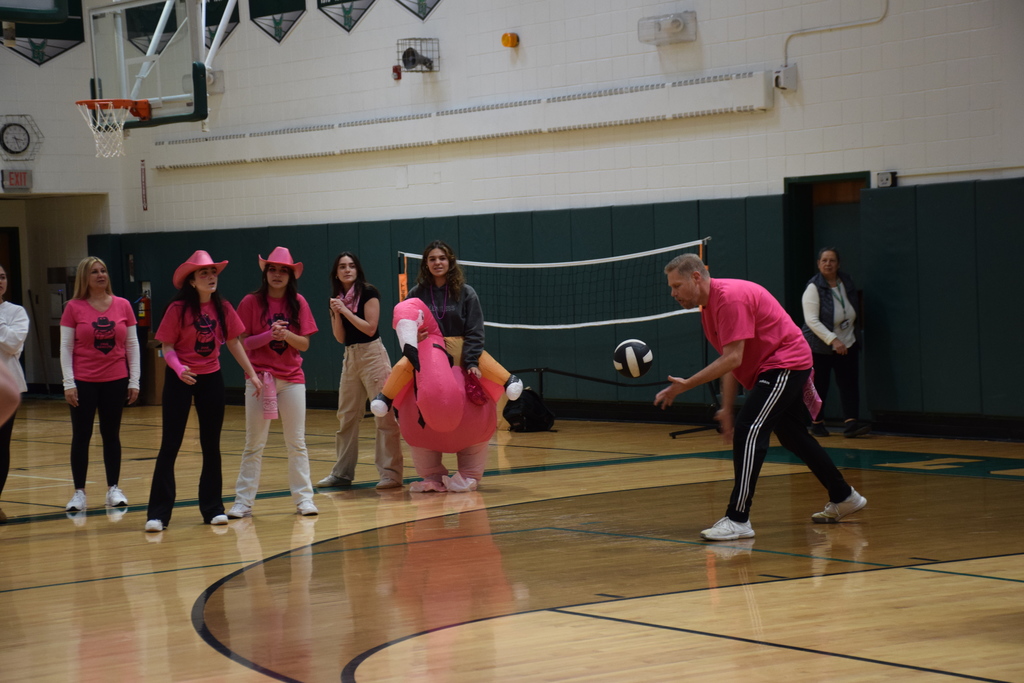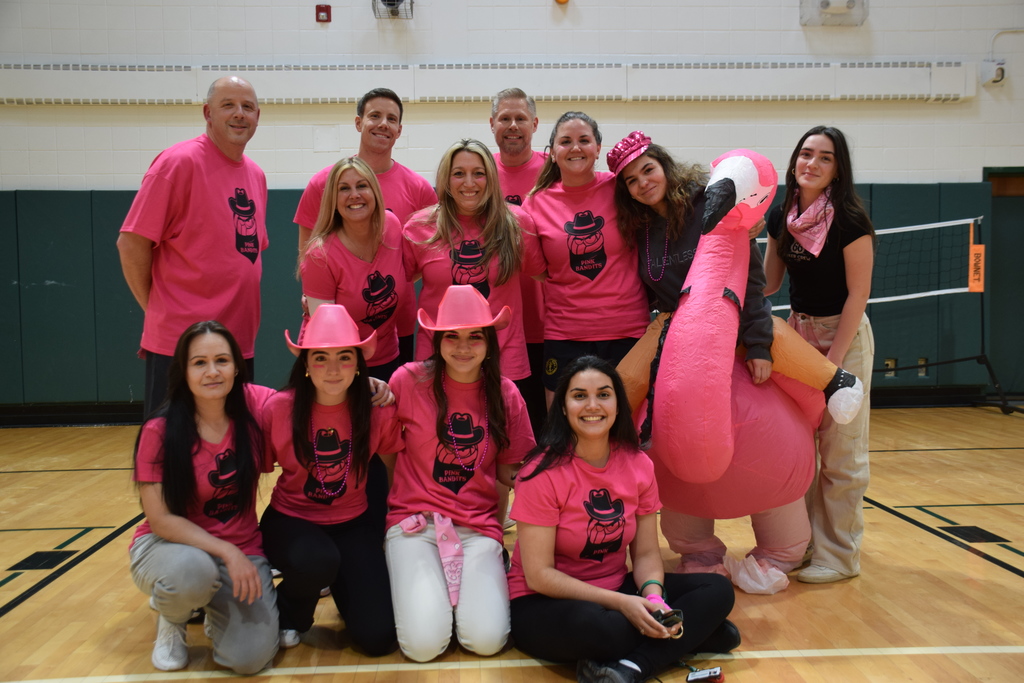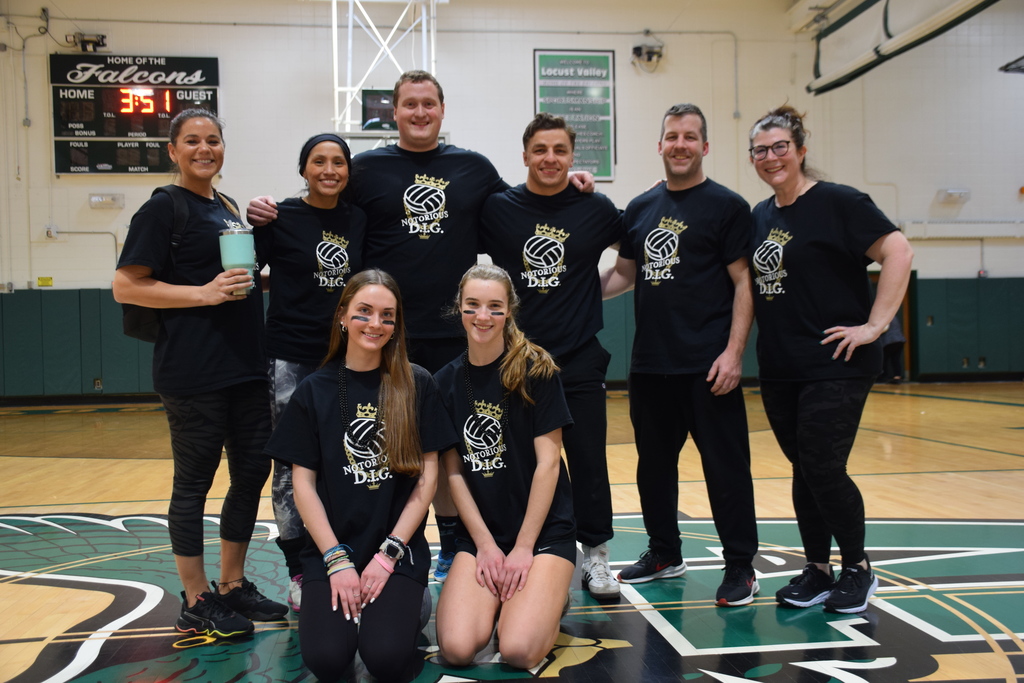 The Locust Valley Central School District Board of Education is asking for input from the community as part of its search for the next superintendent of schools. Residents are asked to provide their feedback using a tool called ThoughtExchange. Participants will be asked to share what characteristics they desire the district's next superintendent to possess. Individuals will also have the opportunity to anonymously rate the qualities, so the top choices float to the top. The Board will use this input as part of the overall superintendent search process. The exchange will be live through March 17. To access ThoughtExchange, visit tejoin.com and enter the code 222076043 or scan the QR code.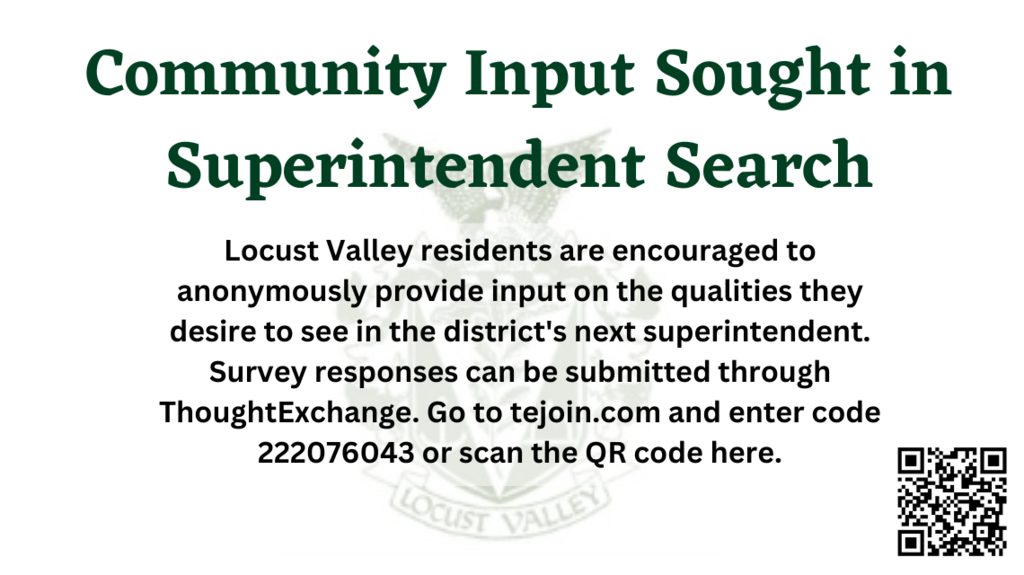 Locust Valley High School students modeled outfits from local boutiques on March 2 as part of the school's annual senior fashion show. The fashion show helps high school seniors raise funds for their prom. Boutiques and clothing stores Ask Alice, Victor Talbots, lulu, The Spot, Blush, One Last Look, J. McLaughlin, Birch/Interstyle, TessaReed and Valley Sports partnered with the school providing a wide array of outfits and placing advertisements in the show program. Students were cheered on by their classmates, friends and family as they walked the runway and worked to make their prom the best possible experience.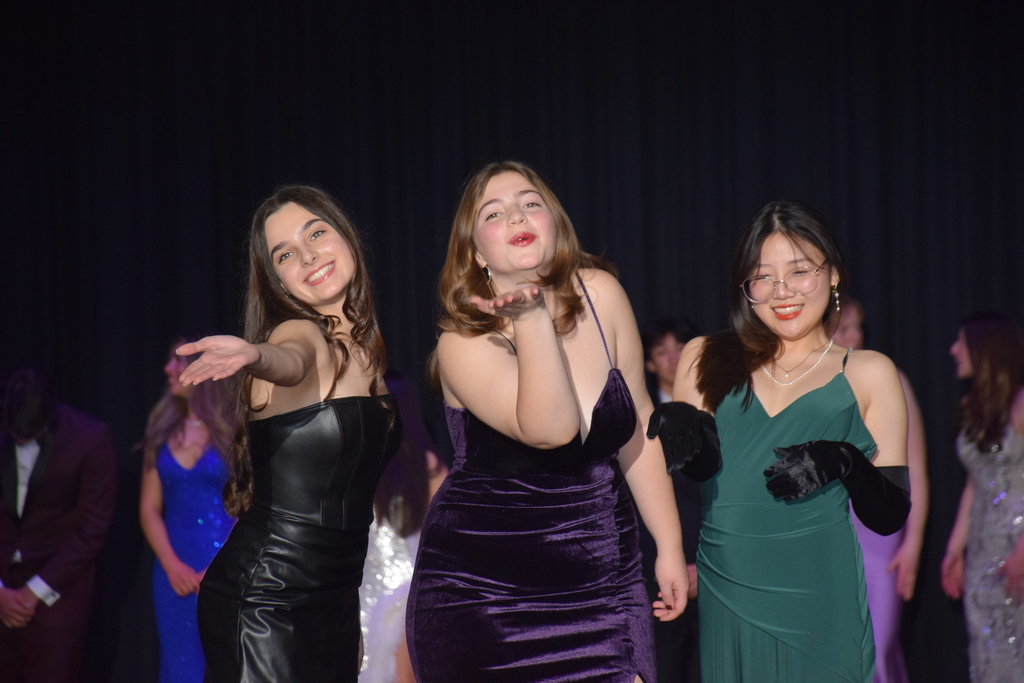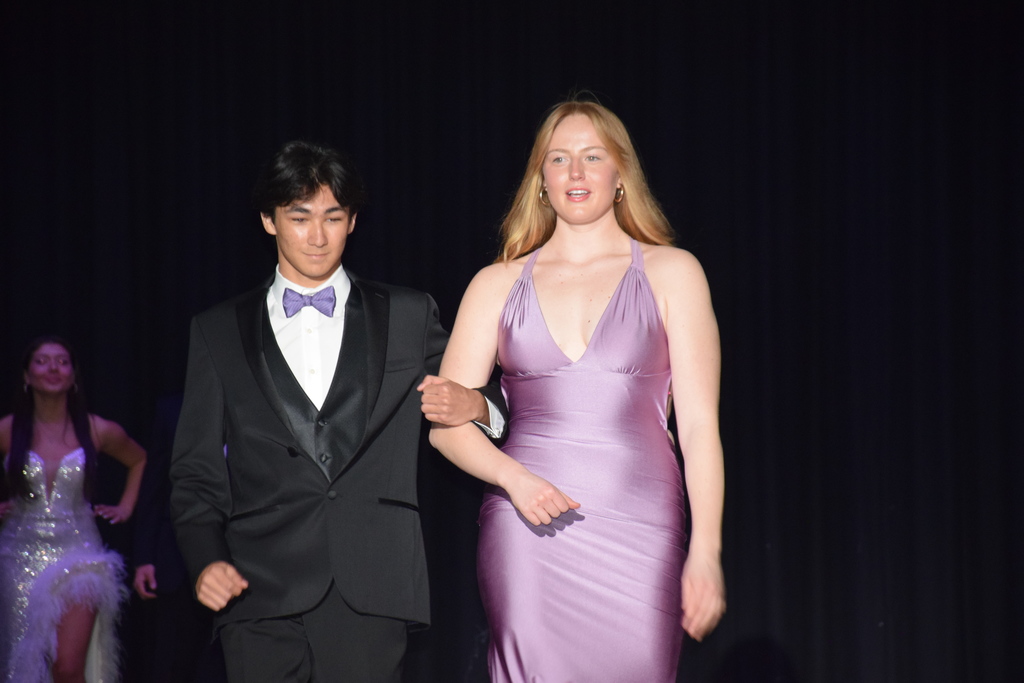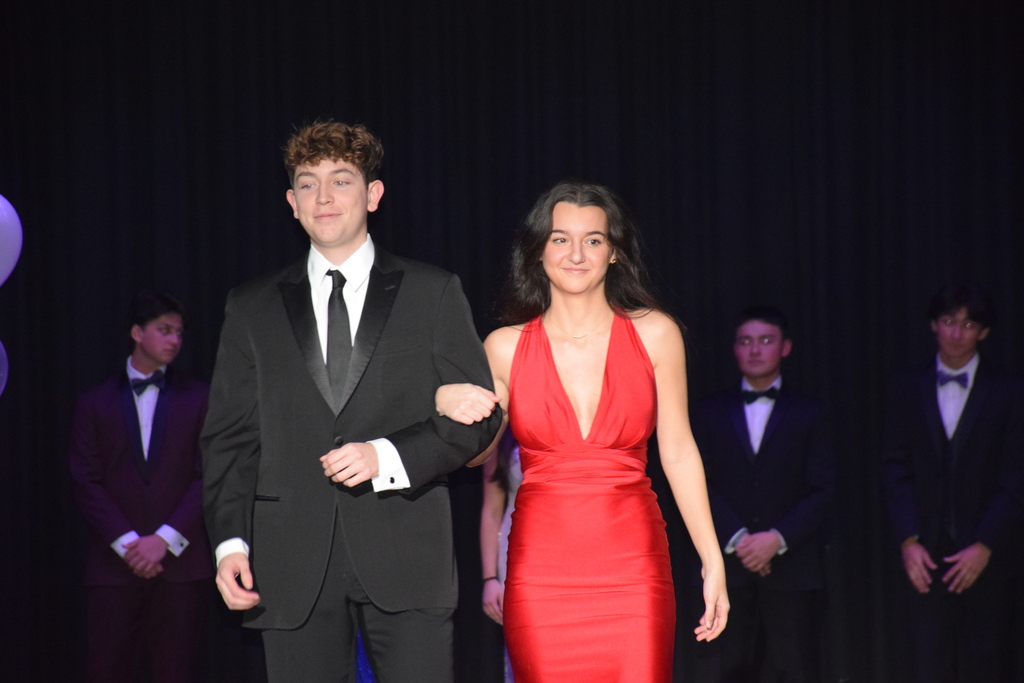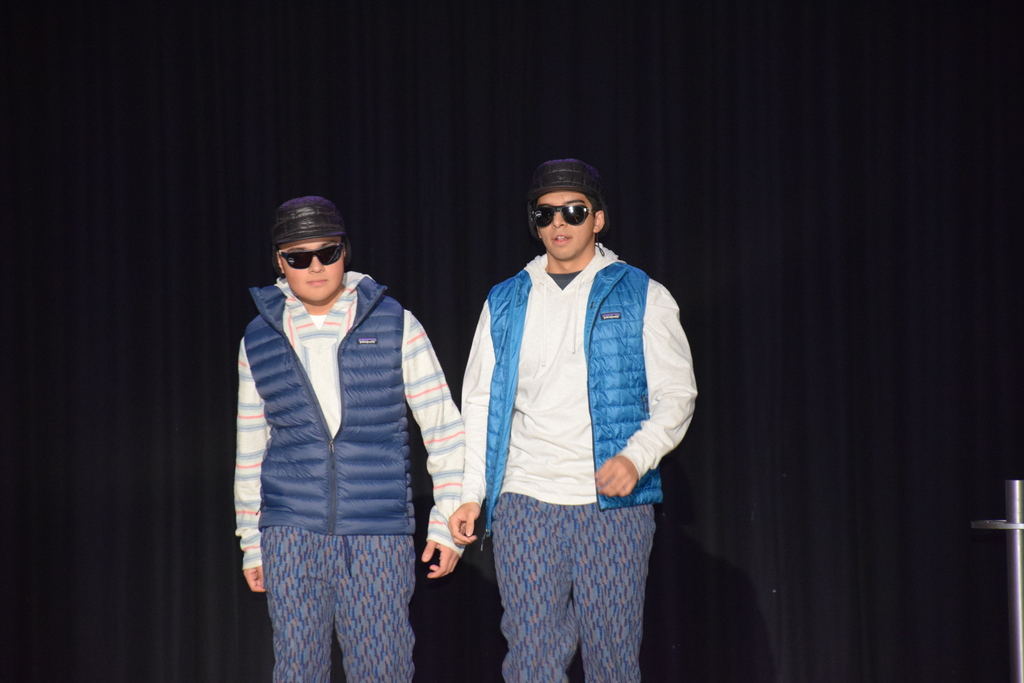 Fifty-five third through fifth grade students from Locust Valley Intermediate School showcased their science skills during the building's annual science fair on March 2. During the event, the students presented their experiments to their parents, teachers and student judges from the high school. Experiments ranged from creating potato batteries and volcanos to solar powered toy cars, coastal erosion and dioramas. Students spent weeks testing their hypotheses and constructing visual presentations of their methods. Third graders James Barba, Christian McGlone and Luke Sullivan were named the grade level's winners for their group research on how stalactites are formed. They created their own with clay in a diorama for the science fair. Liam Benazzi and Logan Keaveney finished in first place in fourth grade with their investigation into how penguins stay warm and dry. On the night of the fair, the judges, parents and classmates put their hand under blubber made out of Crisco and put ice over the blubber to show how warm it keeps them. Aasher Gill won first prize in fifth grade for his investigation into whether video games are addicting. Gill put out a survey to friends and family and collected data from the Palo Alto Research Center. He said that 40% of respondents were unable to stop playing for long periods of time.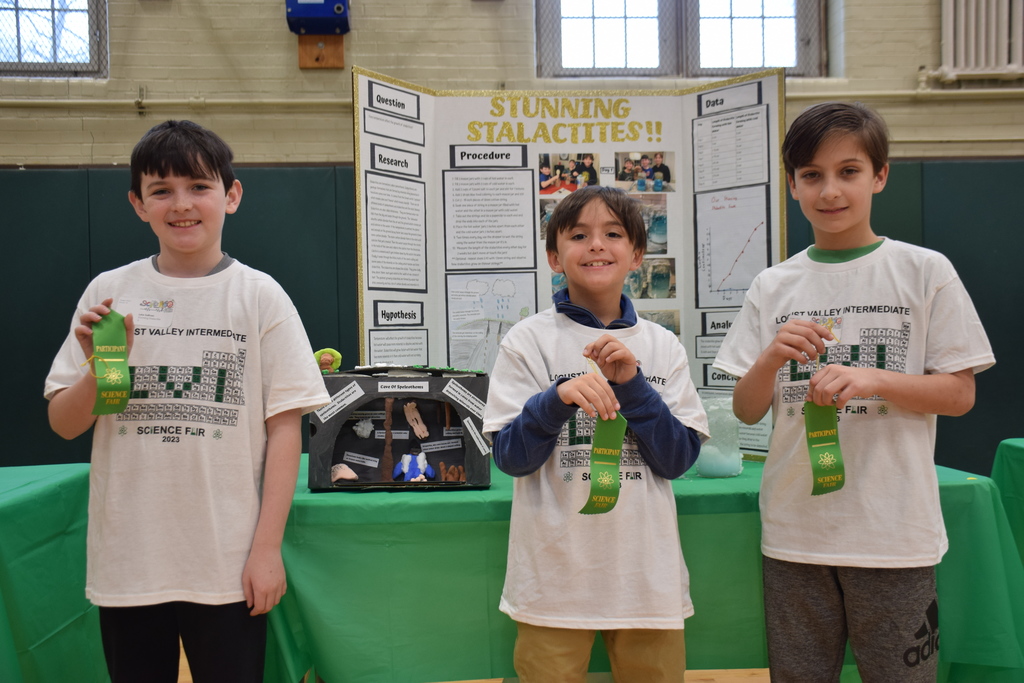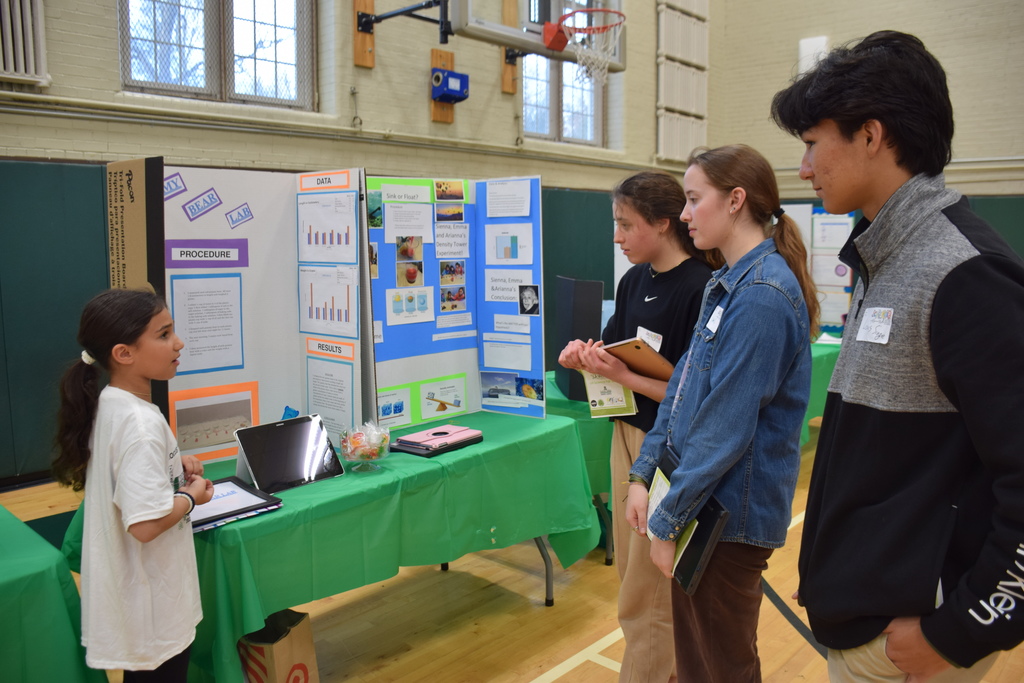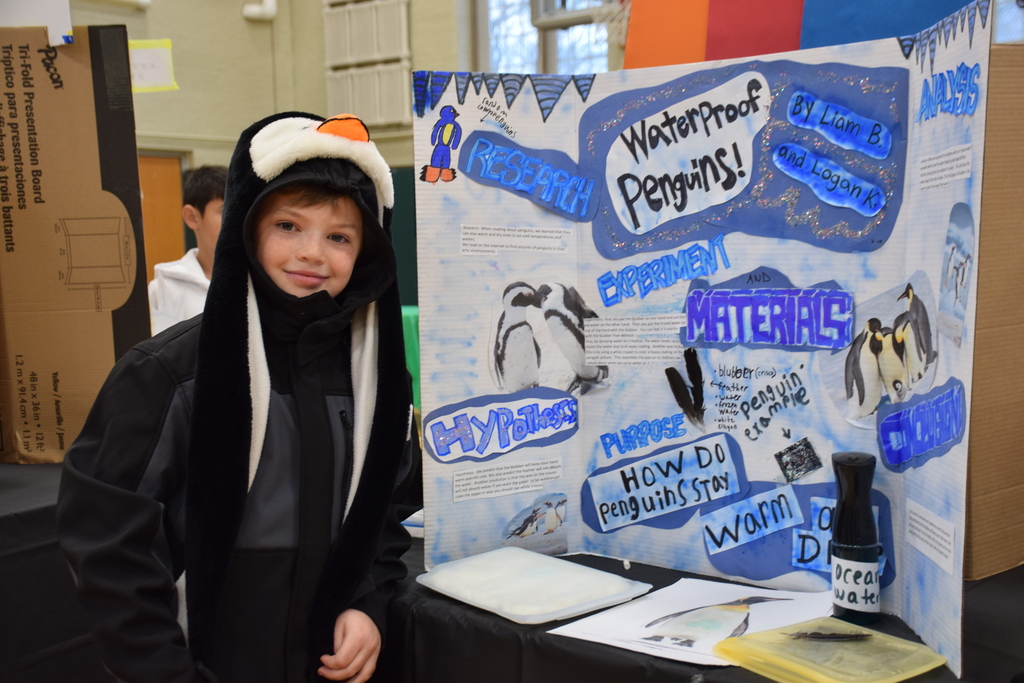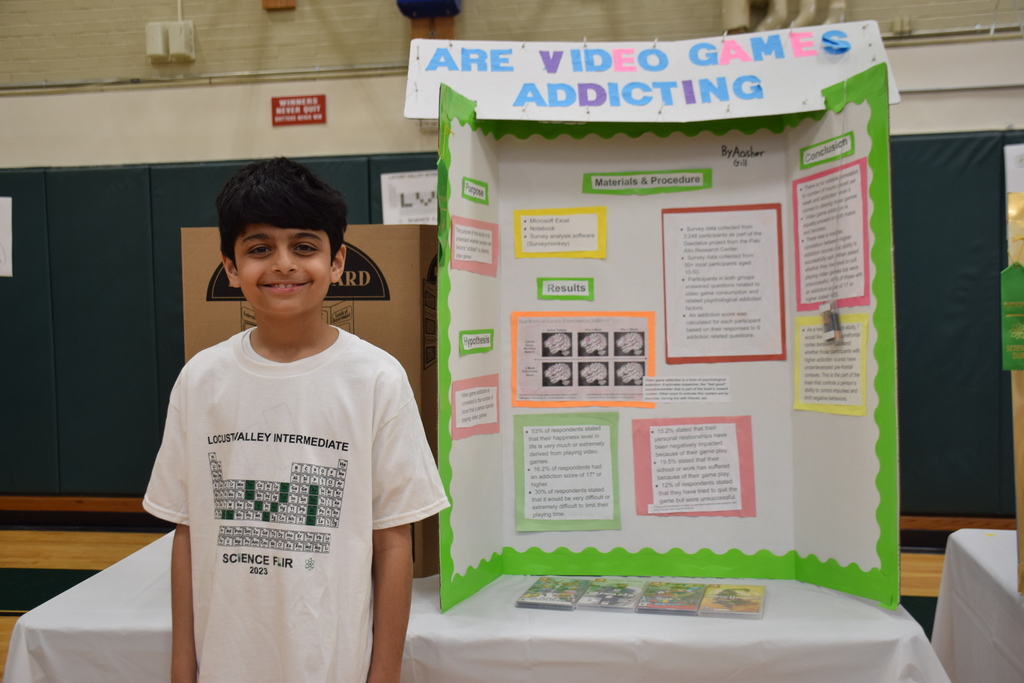 Locust Valley High School's Varsity Girls Basketball team captured the NYSPHSAA Section VIII championship title on March 1, when they defeated the first-seeded Cold Spring Harbor Seahawks at Hofstra university. The final score was 41-31. Facing a Cold Spring Harbor team that handed them their only conference loss, the Falcons found themselves in a tight game with the score tied at halftime and heading into the fourth quarter. Guard Payton Tini helped the Falcons pull away late, scoring 14 of the team's 18 points in the final frame to finish with 33 points on the night. The 2023 championship win marks the Falcons' third straight county title since 2019, interrupted by the Covid-19 pandemic in 2021. As the Nassau County winners, the team will now compete against Suffolk Class B winners Center Moriches in the Long Island championship, which is set to take place on March 8 at 4 p.m. at Hofstra University.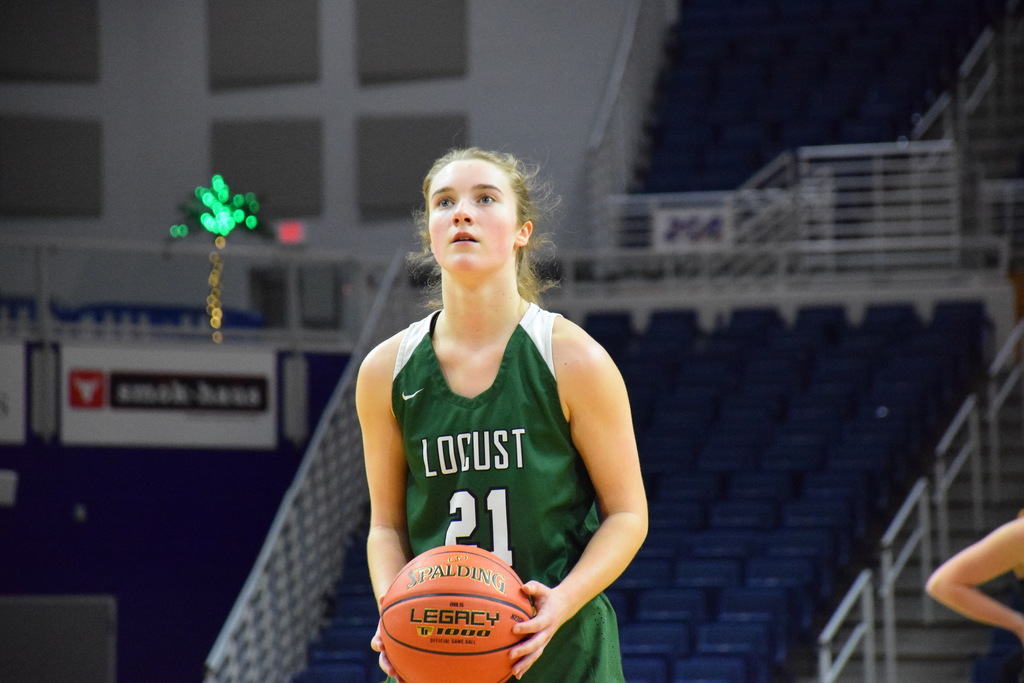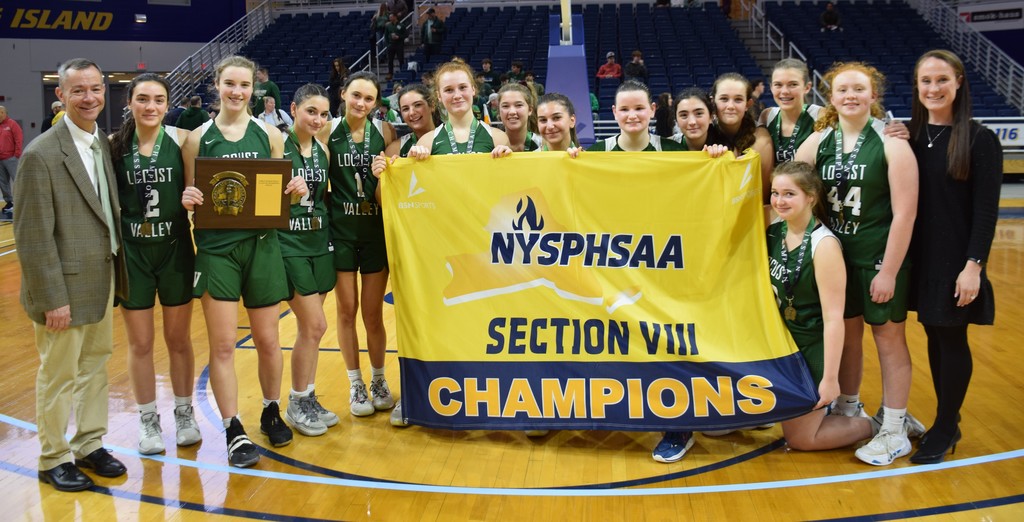 When district students and parents arrive at International Night at the high school/middle school cafeteria on March 7 at 6 p.m., they will celebrate many different cultures and be able to contribute to the school's new Habitat for Humanity Student Build program. Attendees will receive a complimentary Falcon Family sticker designed by LVHS junior Nicole Contudis. Magnets and key chains with the design and International Night T-Shirts will be available for purchase. Proceeds from the sales will support the district's efforts to help the Student Build Program construct homes on Long Island.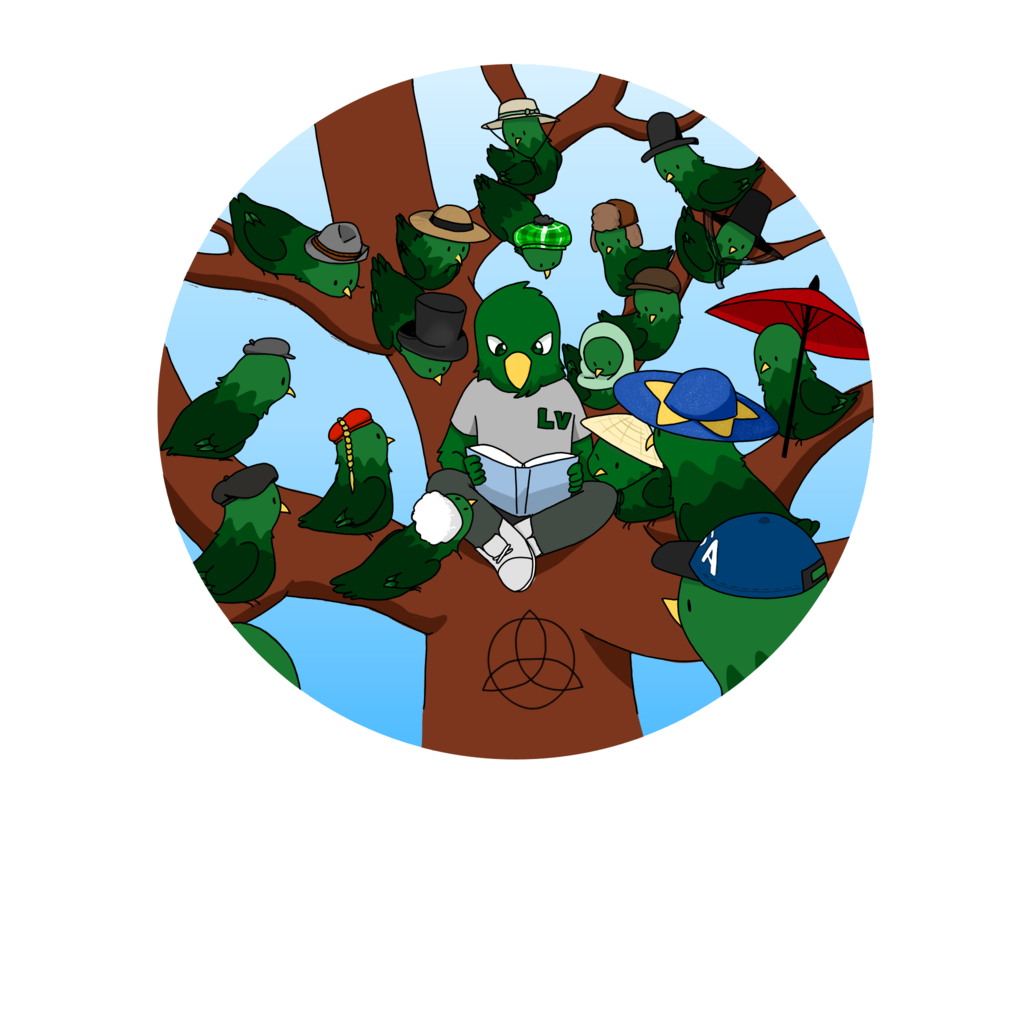 Locust Valley Middle School will host informative parent orientation meetings on March 9 to discuss students' schedules for the 2023-2024 school year. Parents of incoming grade 7 students will attend at 6 p.m. and incoming grade 8 parents will attend at 7:15 p.m. Both orientations will take place in the middle school/high school auditorium. During these orientations, parents will receive a copy of their child's course recommendations for next year. Course recommendations will also be posted in the Parent Portal. After the orientation, parents will have the opportunity to speak about recommendations with staff.