Bayville Primary students competed in activities like obstacle courses, volleyball and crab soccer for field day on June 2 at the Bayville Intermediate Field. Students started the fun with a rehearsed dance for their parents, family and friends before running over to their stations where Bayville Intermediate students and staff helped run each game. After the games concluded, students headed back to the primary school for a barbeque to finish off a great day in the sun.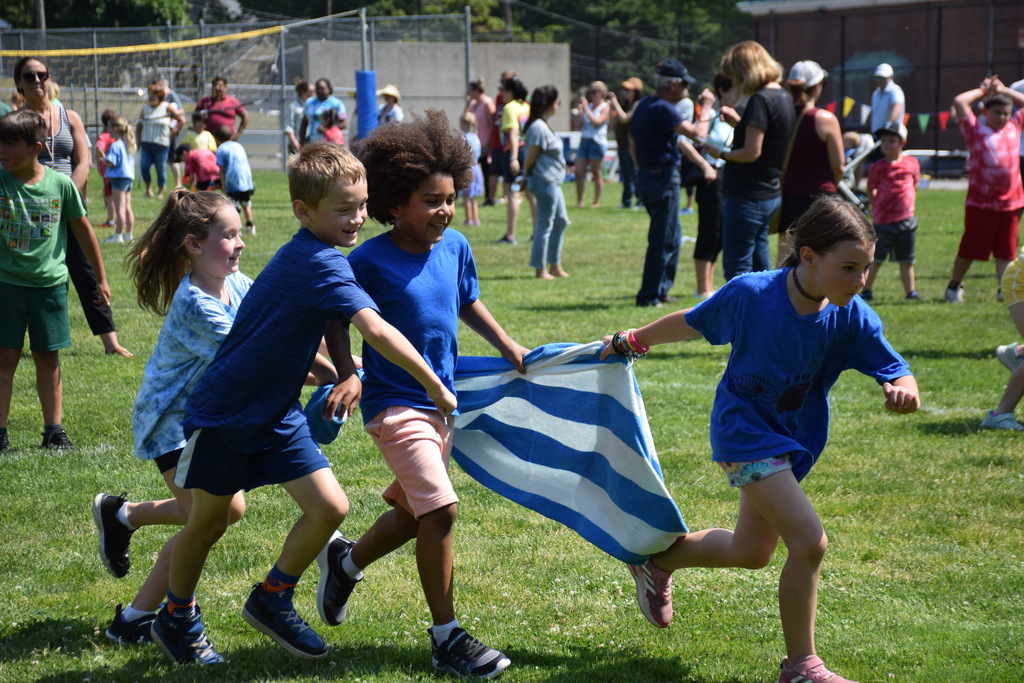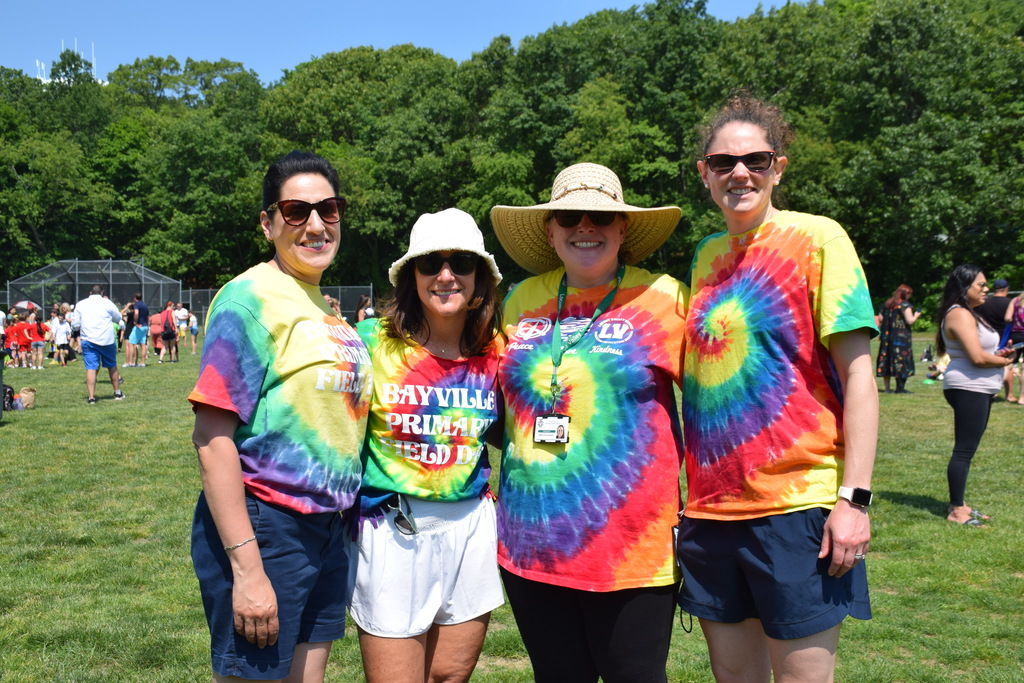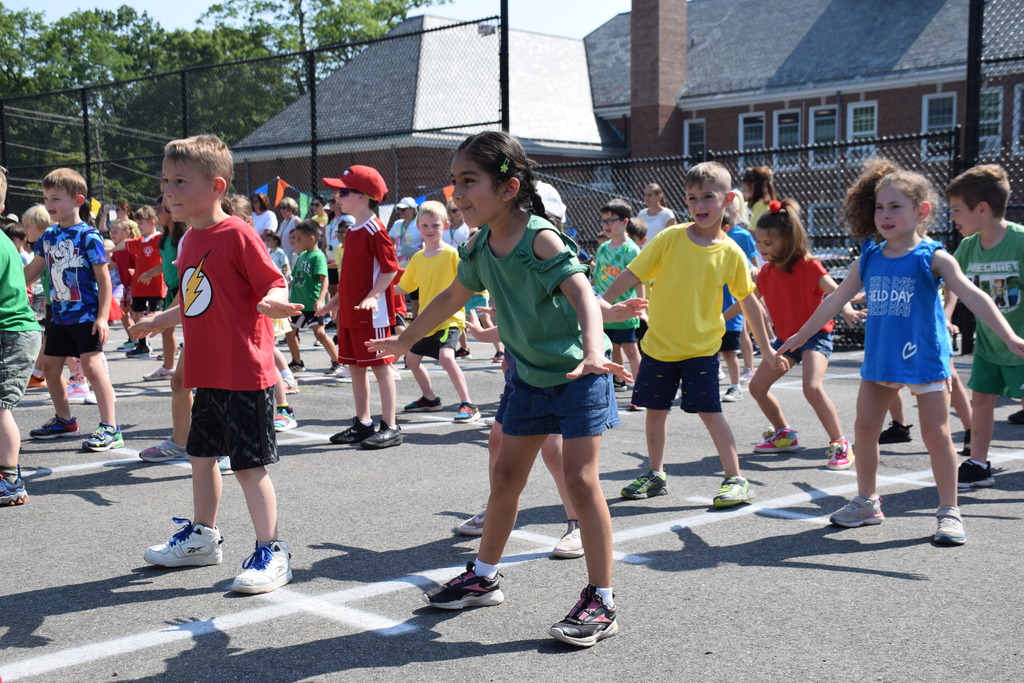 Bayville Intermediate fifth graders made their way to West Harbor Beach on June 5 for a day of fun as the school year winds down. The Bayville Elementary Parents Council provided a dunk tank, inflatable slide, taco truck and healthy food and beverages for the beach party, and students took advantage of the perfect weather by playing on the beach and in the water.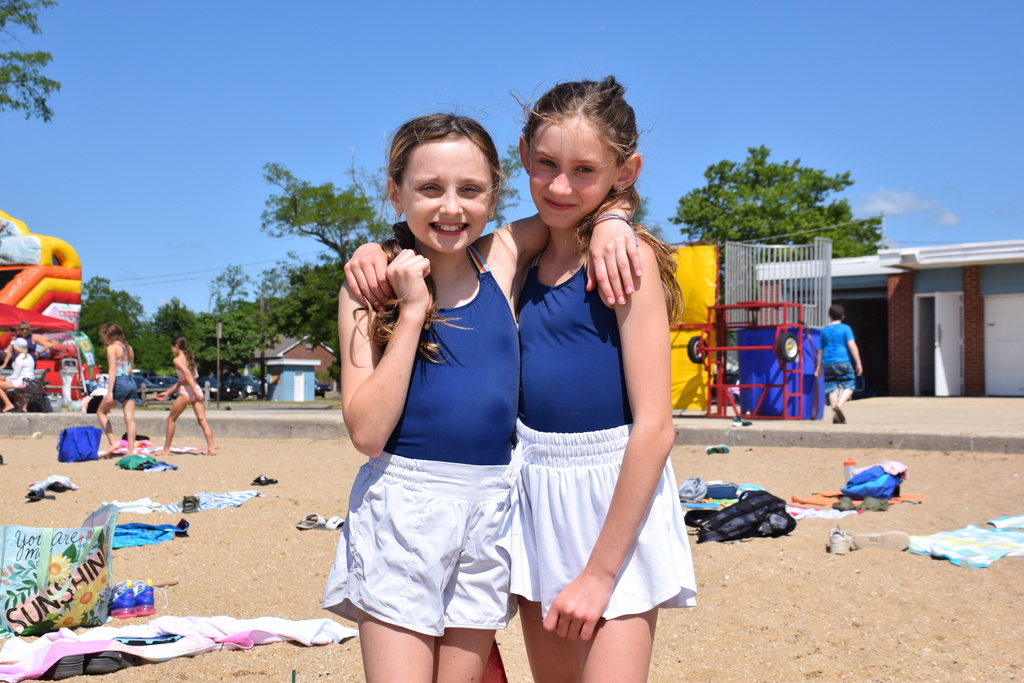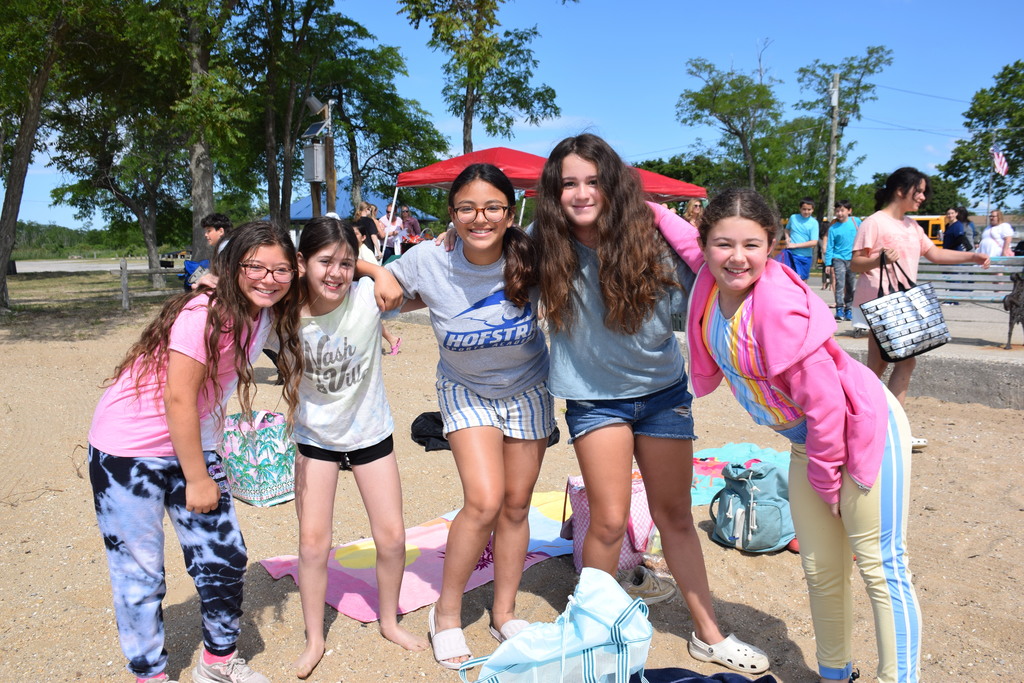 Locust Valley High School's talented music department students traveled to New Jersey on June 2 to compete in the Music in the Parks Festival. Participants and ensembles were graded by judges from across the country, and Locust Valley students took home several awards before heading to Six Flags for the rest of the day. The high school string orchestra, concert band and concert chorale all took home first place and superior rating, while senior Elizabeth Neumeyer was named overall outstanding vocalist out of all participating high schools. "We are incredibly proud of the talent, teamwork and dedication of our students and staff," the district's Coordinator of Instructional Technology and Fine and Applied Arts AnnMarie Buonaspina said. "What a wonderful way to celebrate our high school performing ensembles and close out a great year! Bravo to all!"

Locust Valley High School media and communications teacher Roger Boucher has been named a Nassau Association of School Technologists Award Recipient (NASTAR) by the district for his innovation, ability to integrate technology and for his exemplary technology leadership. Boucher has helped the high schoolers make Locust Valley TV a fantastic production that sees students get hands-on experience in front of and behind the camera. Additionally, his work putting together Monday Night at the Movies and the annual film festival has given ambitious student-film makers in Locust Valley and beyond an opportunity to showcase their works to a large crowd of their peers. Boucher inspires his students to push the boundaries of what they thought they could do. Boucher will be honored at the NASTAR Awards Luncheon in Uniondale on June 8.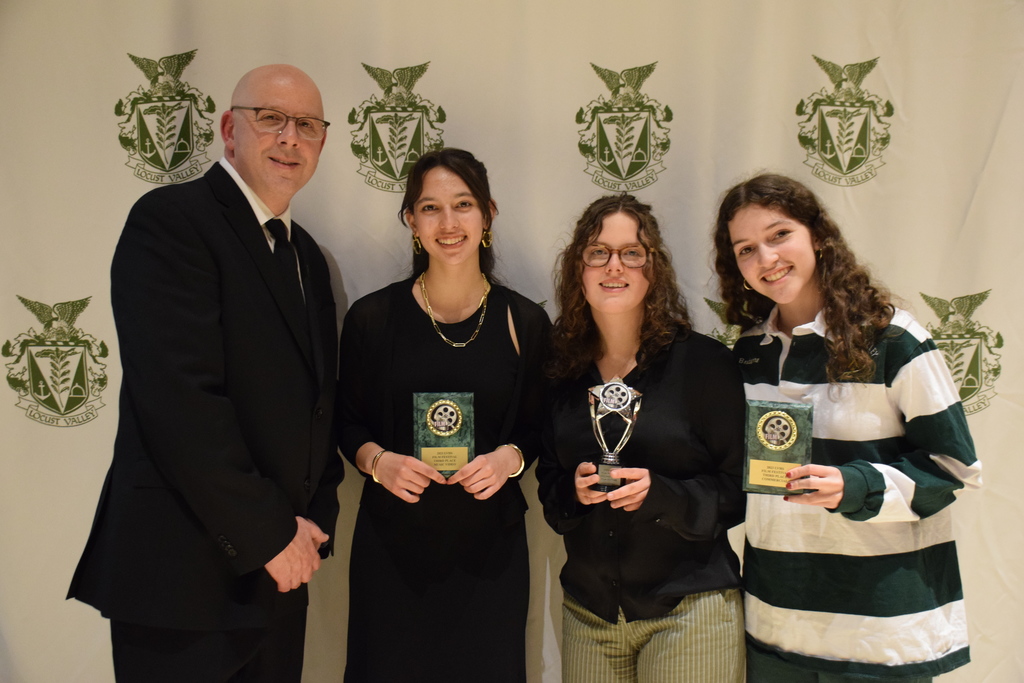 Bayville Intermediate students in Mikele Galligan's class had family come in to participate in music class with them on May 24. Music teacher Nicole Kelly led family members through the some of the class' favorite songs and used rhythm sticks, maracas and xylophones.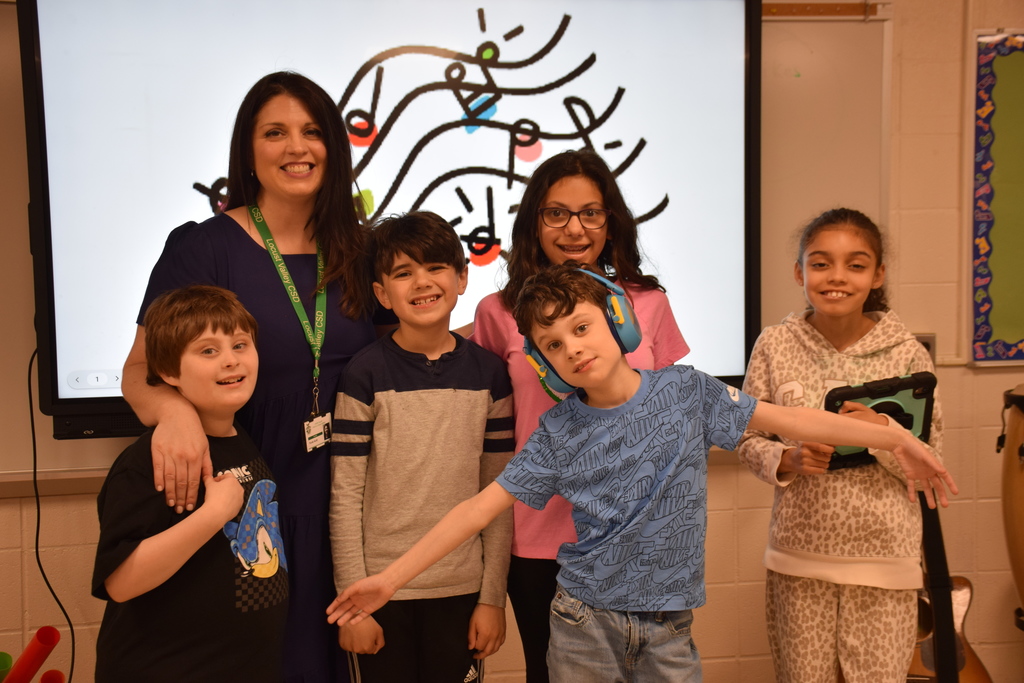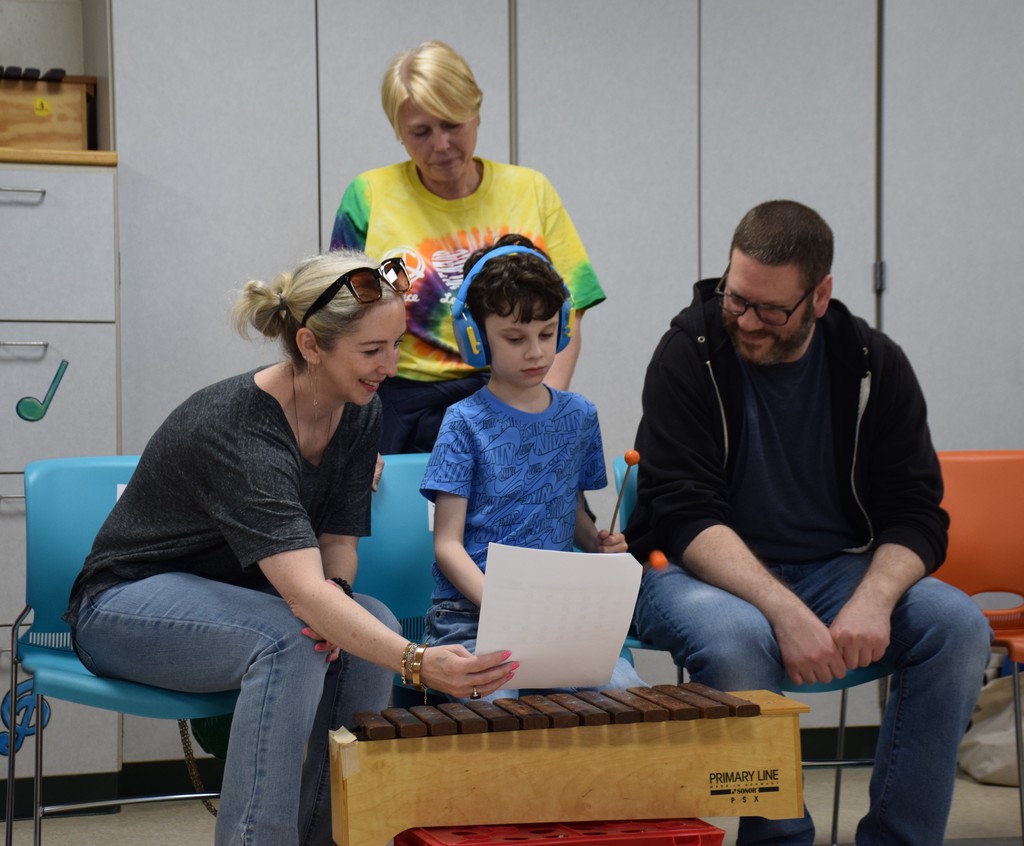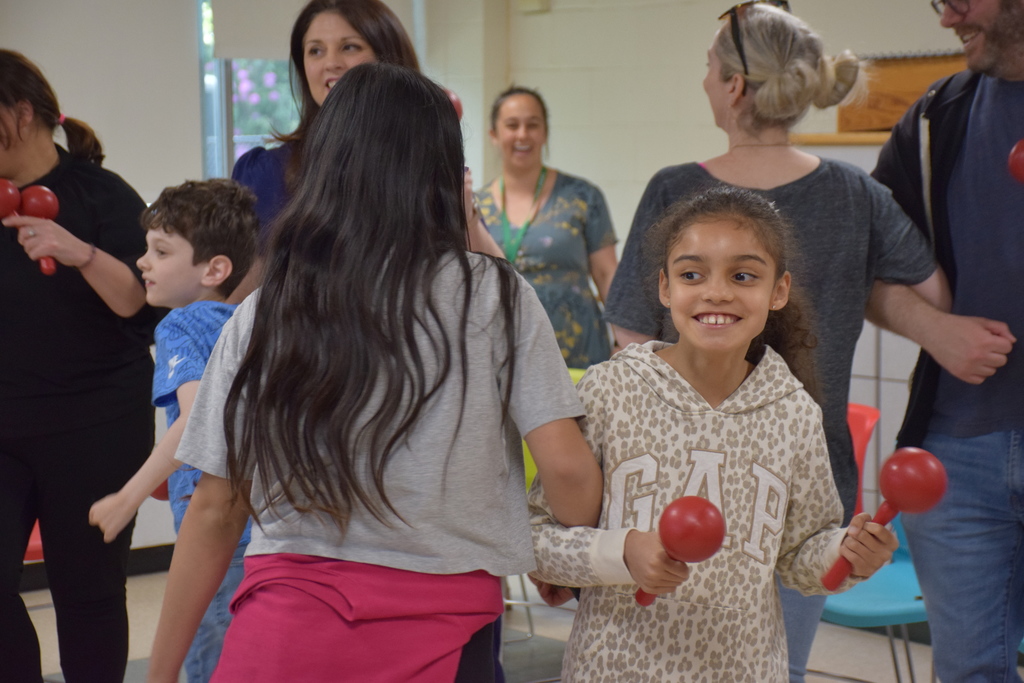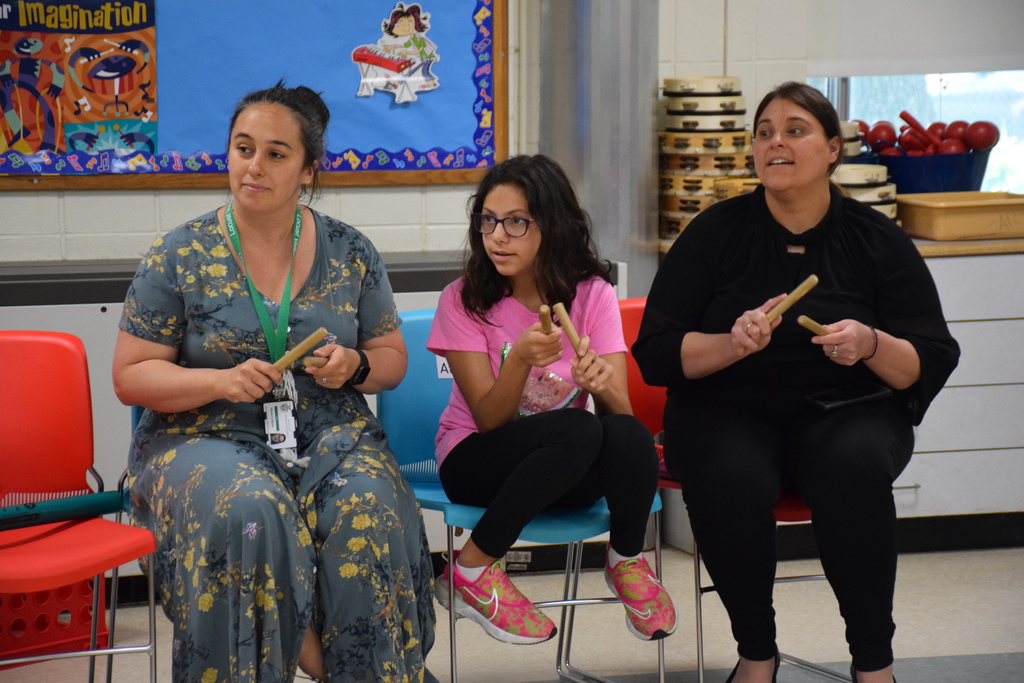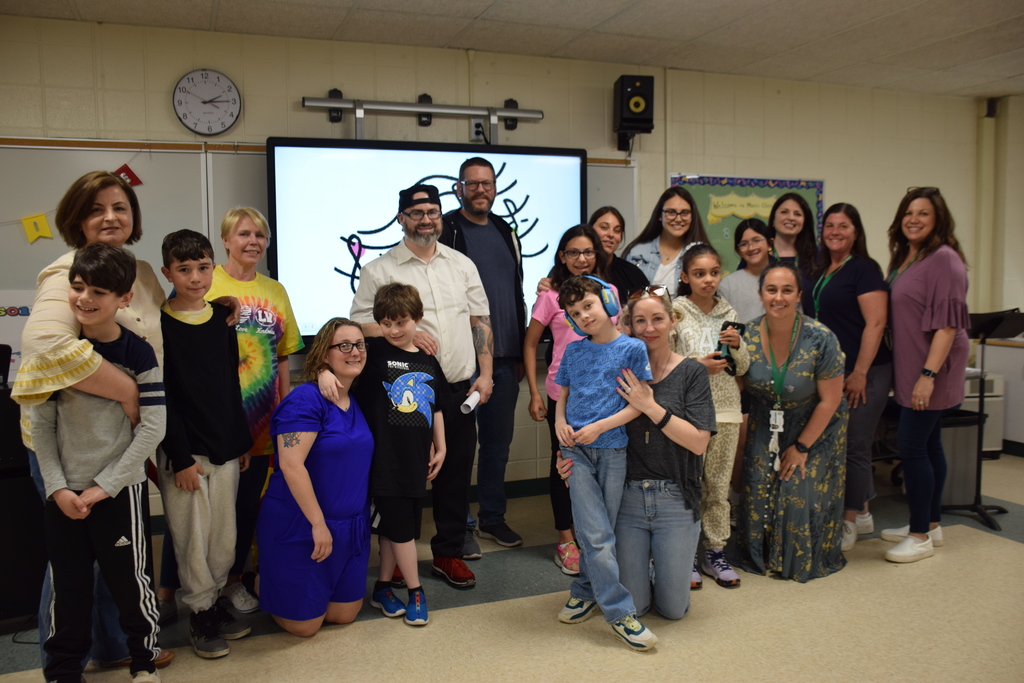 Four Locust Valley High School student-athletes signed their National Letter of Intent to continue their career into college during a ceremony at the school with friends and family present on May 31. Evan Shriberg and Brandon Villanueva; who received All-County and All-State honors in wrestling and soccer this year, respectively, plan to attend Ursinus College and Five Town College in the fall. Charles Ehni and Jolie Pye will attend SUNY Potsdam and the University of Albany for basketball and soccer, respectively.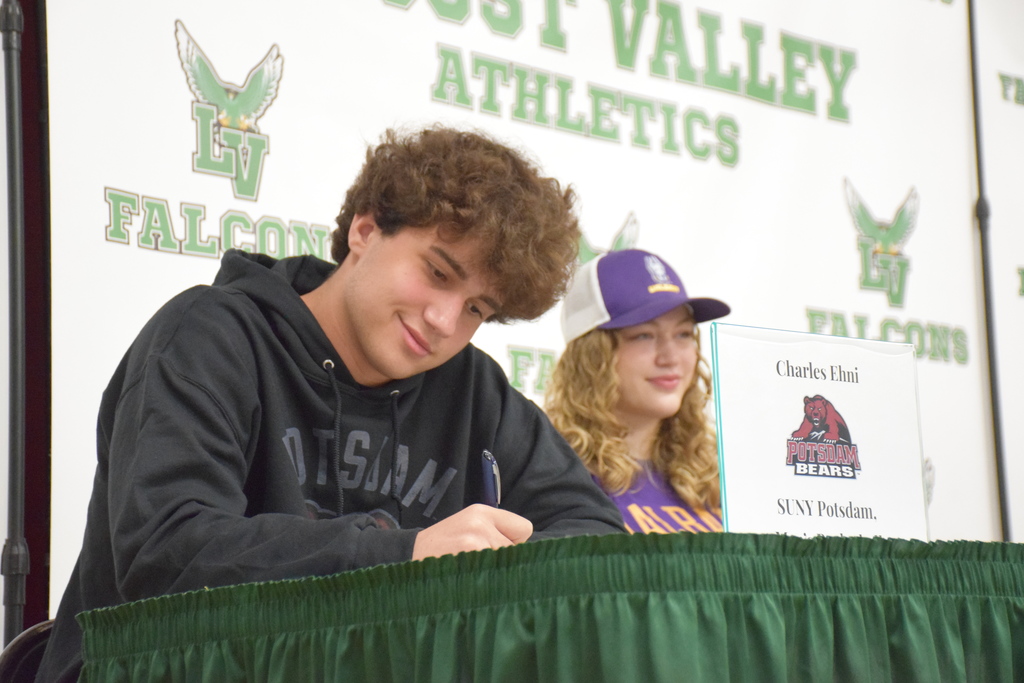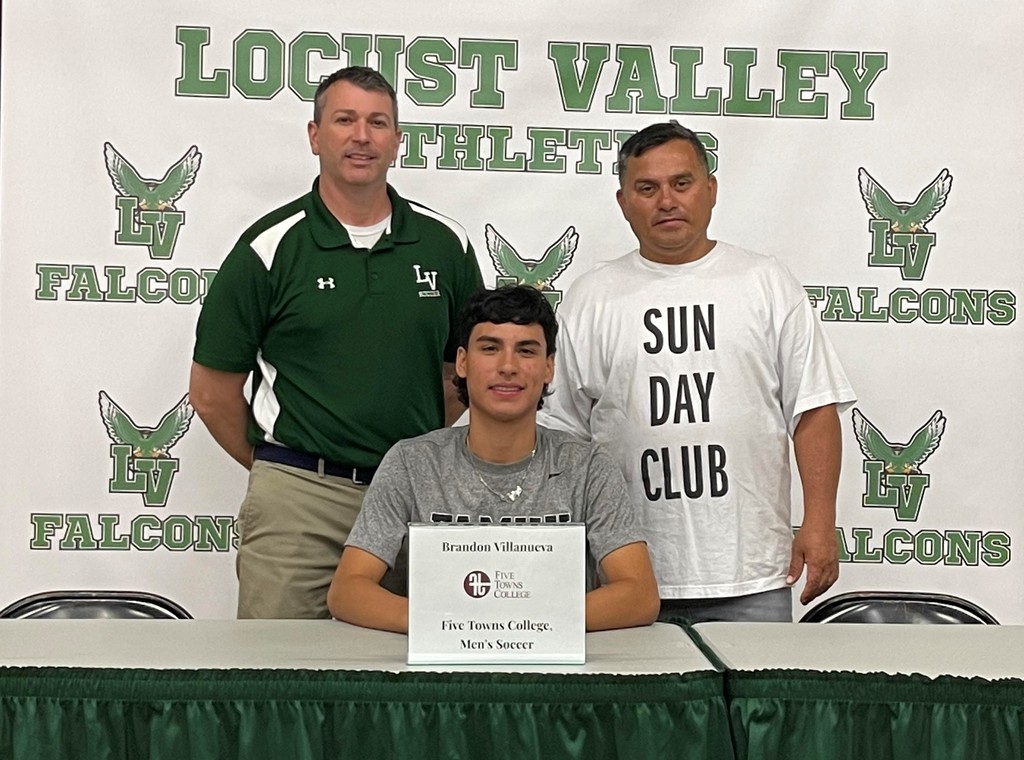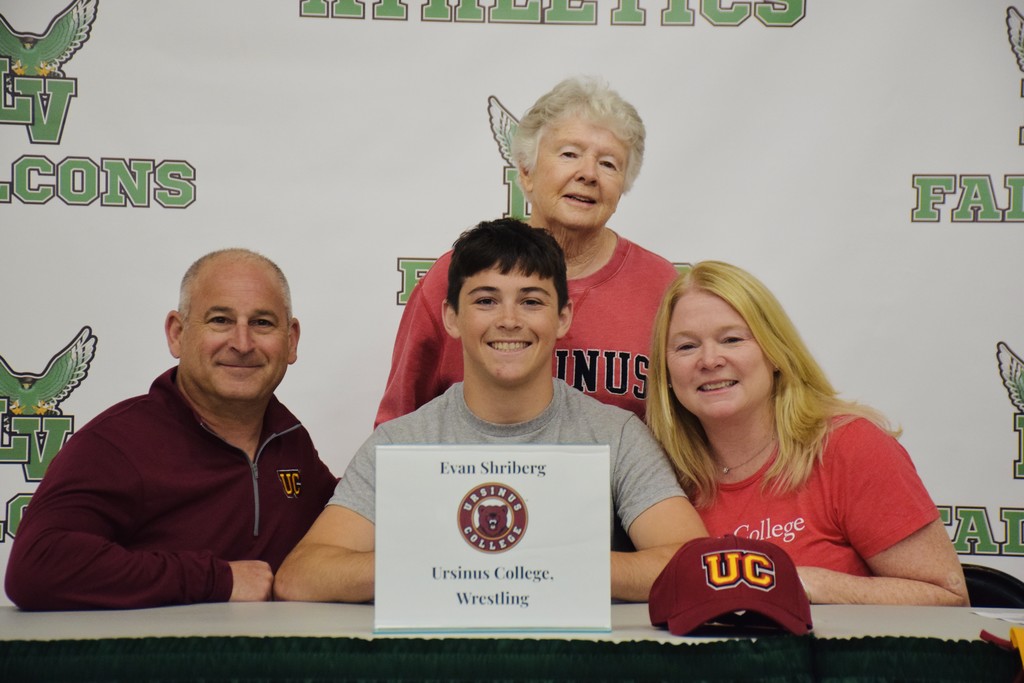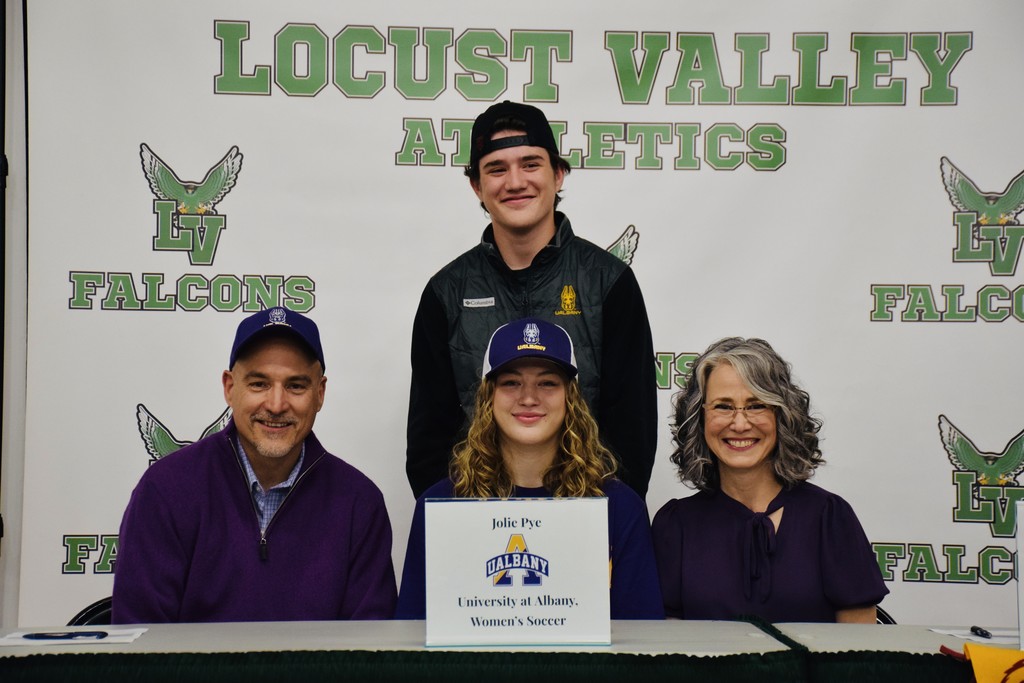 Locust Valley High School seniors were honored for their academic dedication and community work on May 25. Each department of the high school celebrated students' excellence, and dozens of outside organizations awarded scholarships and awards for students who donated their free time to better their communities.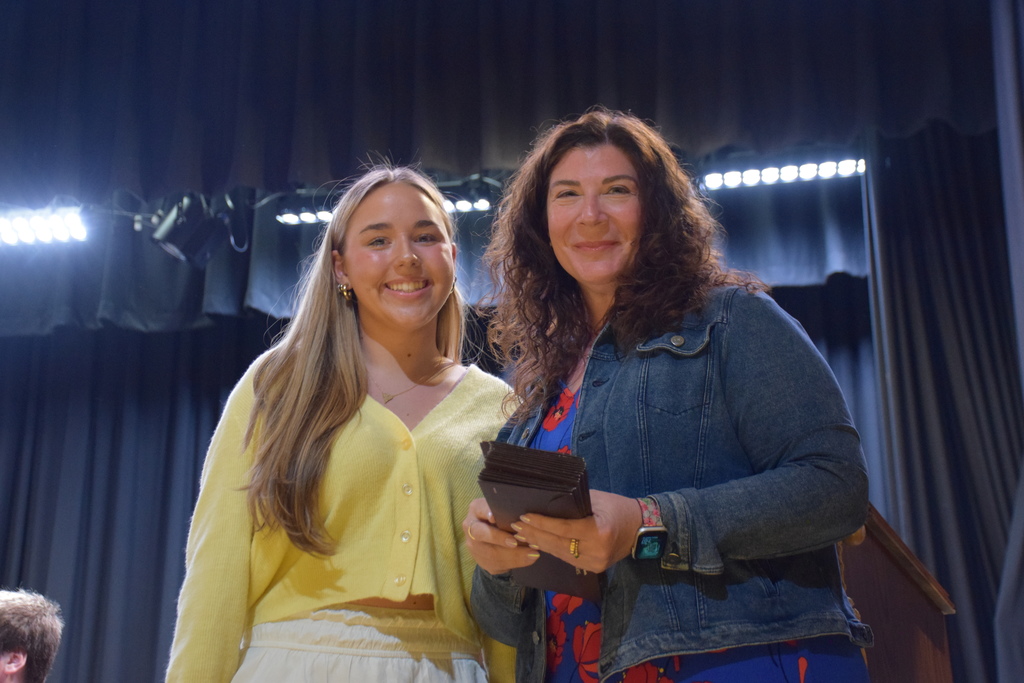 Elementary school students throughout the district spent May learning about Long Island's soil, plants and animals as part of the LI Native Pollinator Garden Library Research Project. Last week, students got hands-on experience planting flowers, vegetables and more with their teachers and librarians.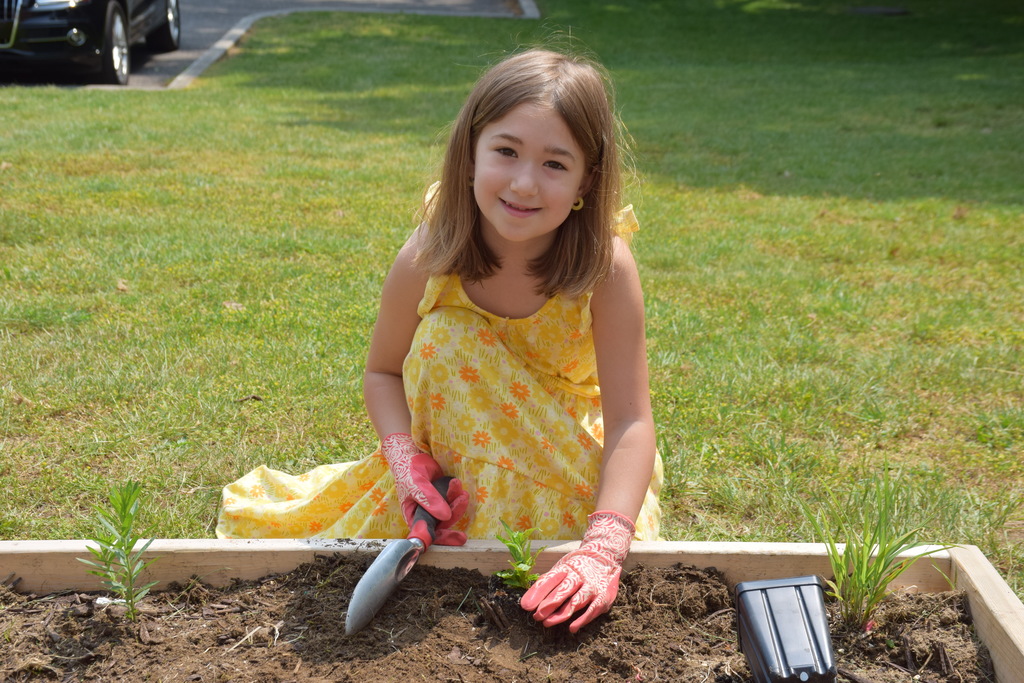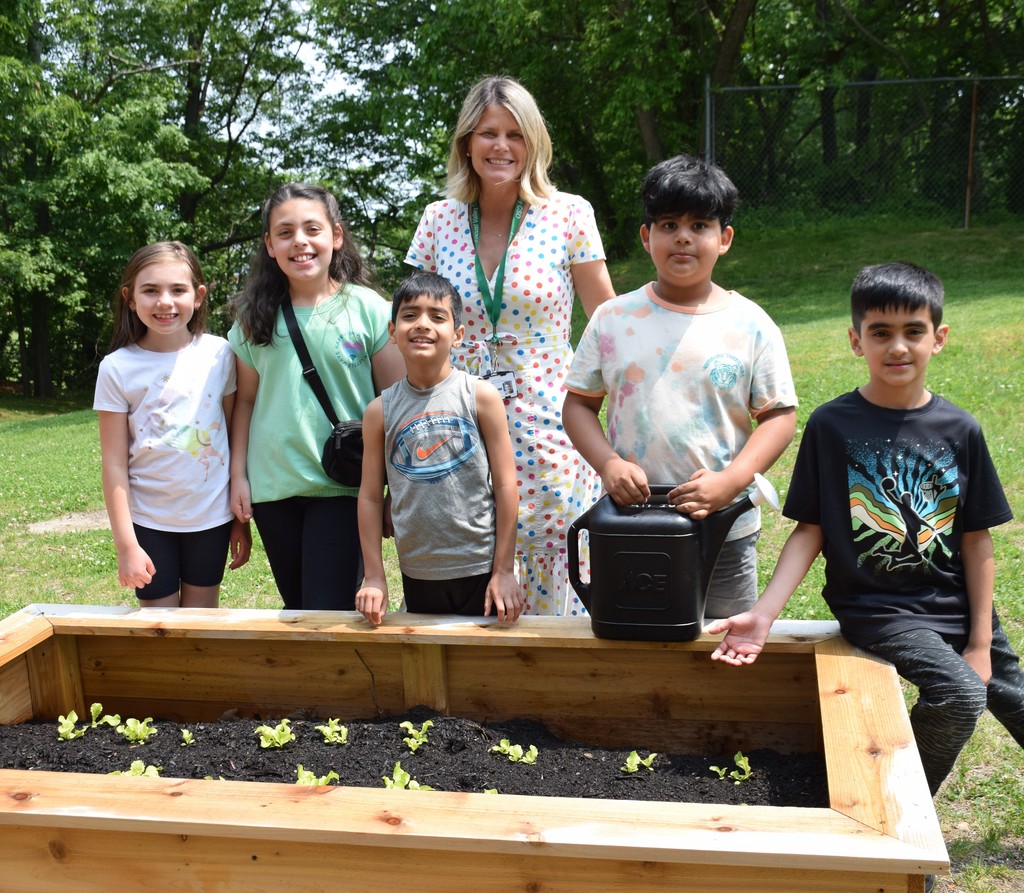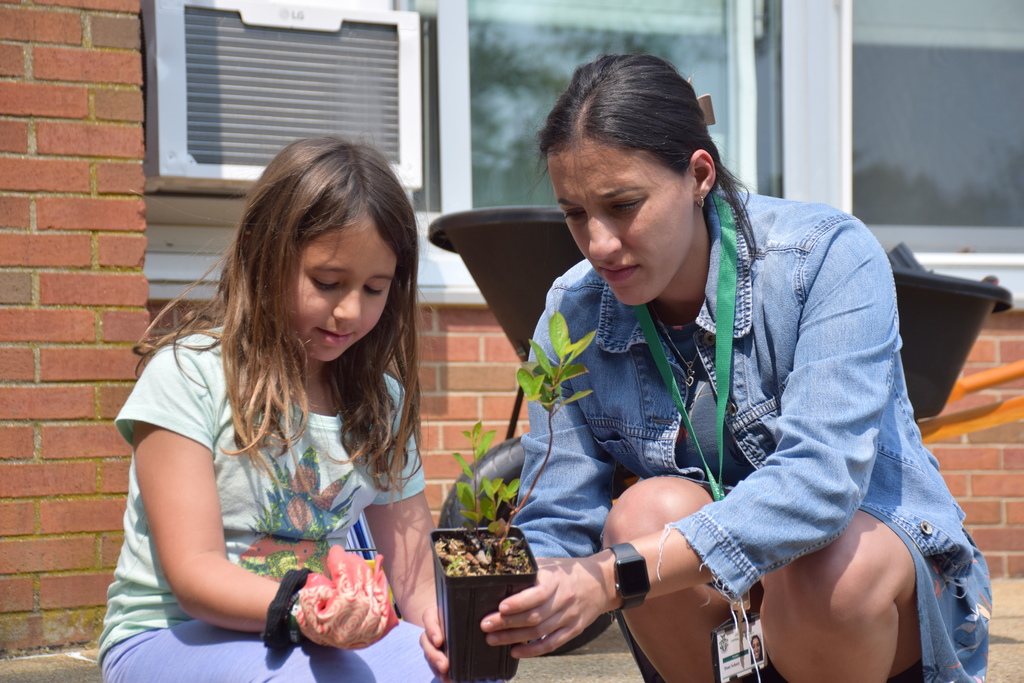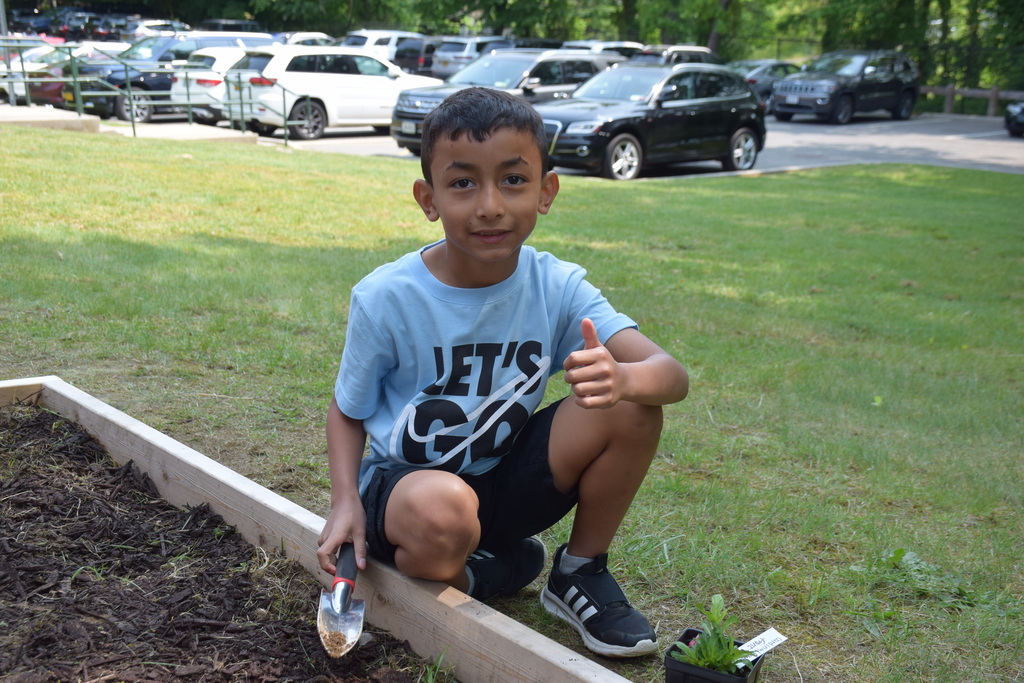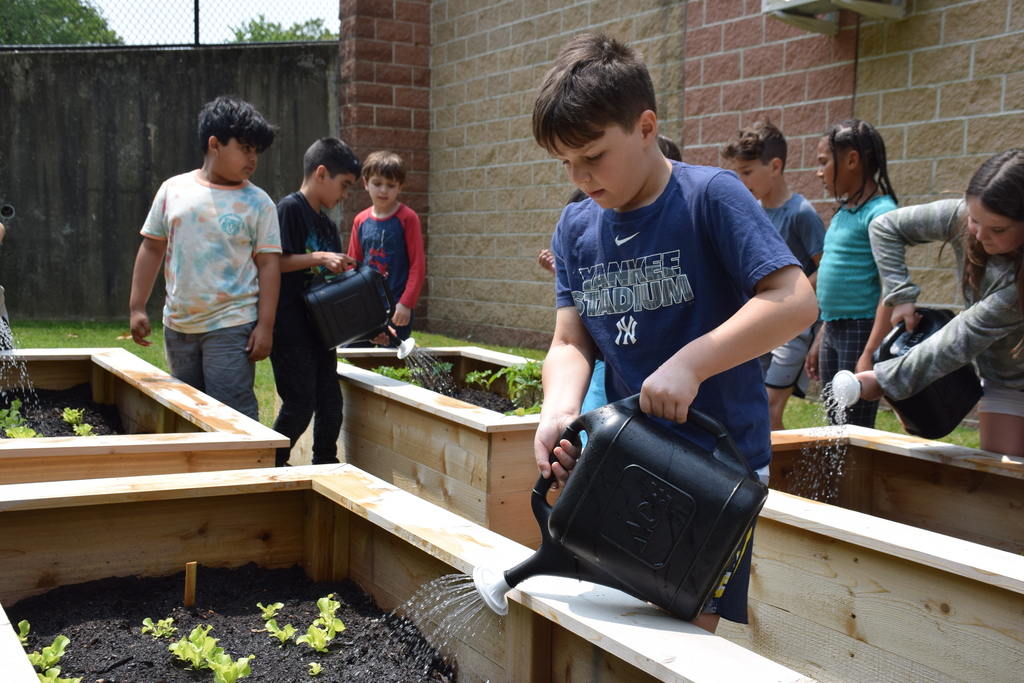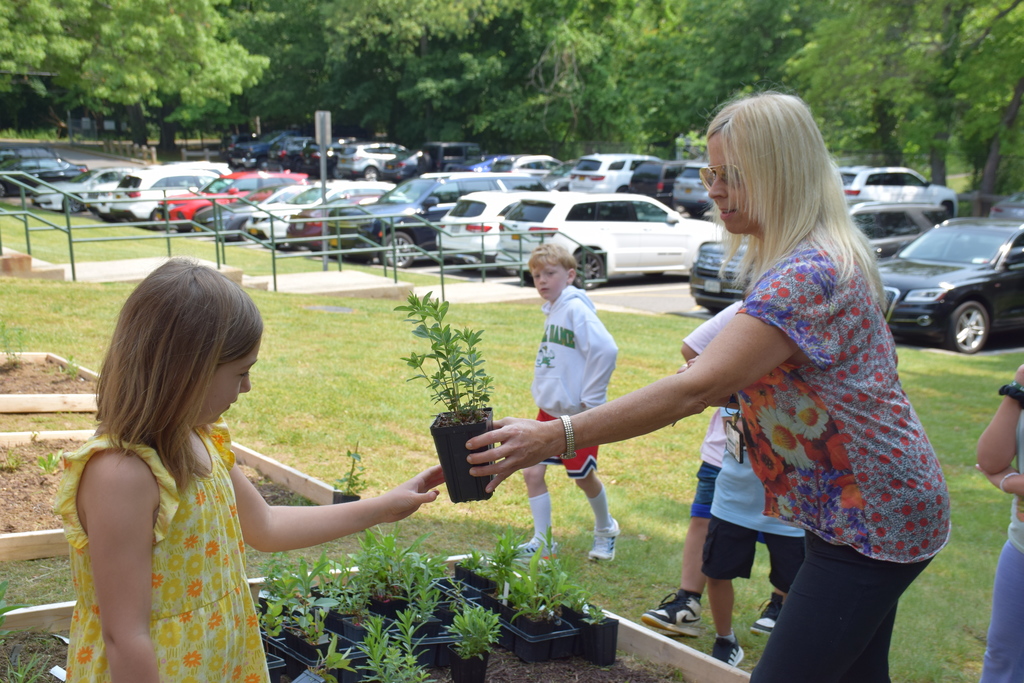 Students throughout the Locust Valley Central School District honored those who gave their lives in service to the United States during ceremonies at Ann MacArthur Primary School and Bayville Village Hall on May 26 and Locust Valley High School on May 30. Wearing red, white and blue, students performed patriotic songs, laid flowers and dedicated wreaths to honor the fallen.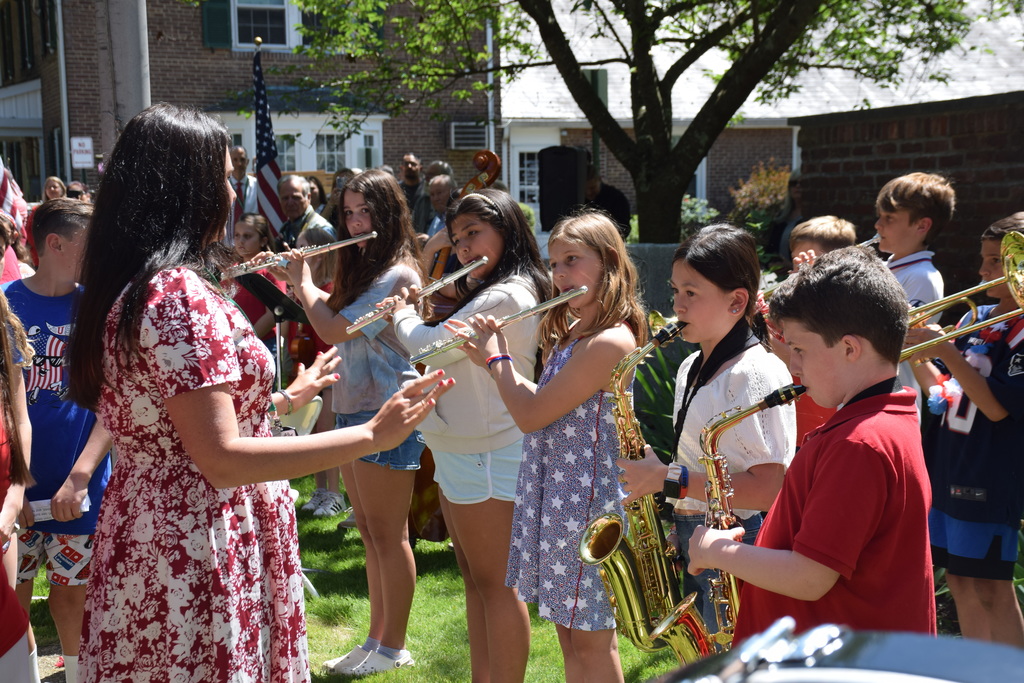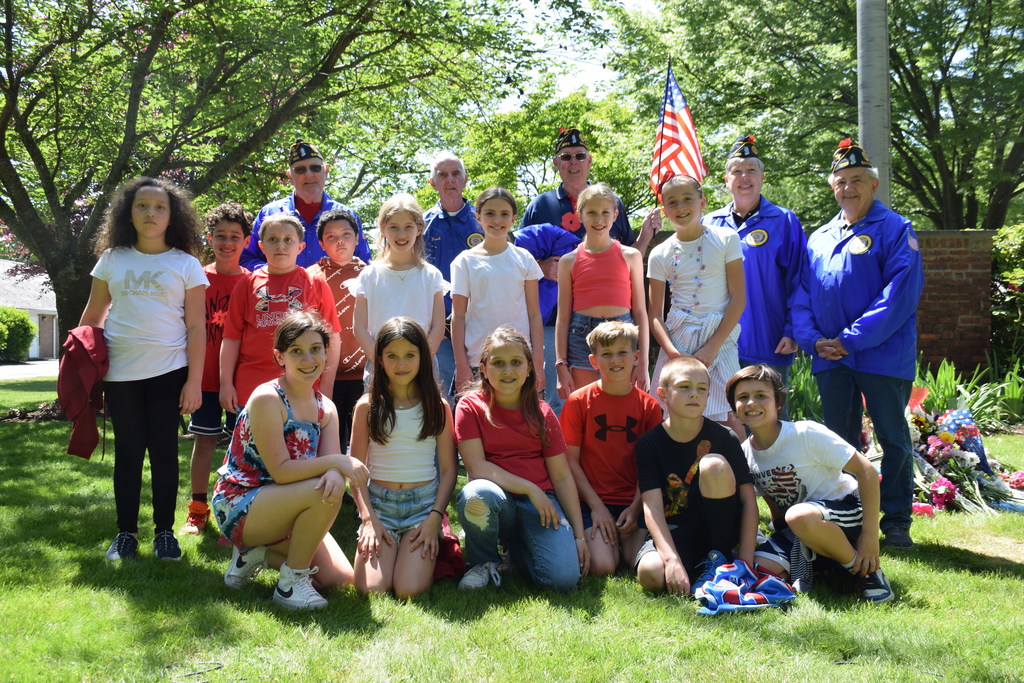 Today, the district remembers and thanks those brave individuals who gave their lives in service of our country.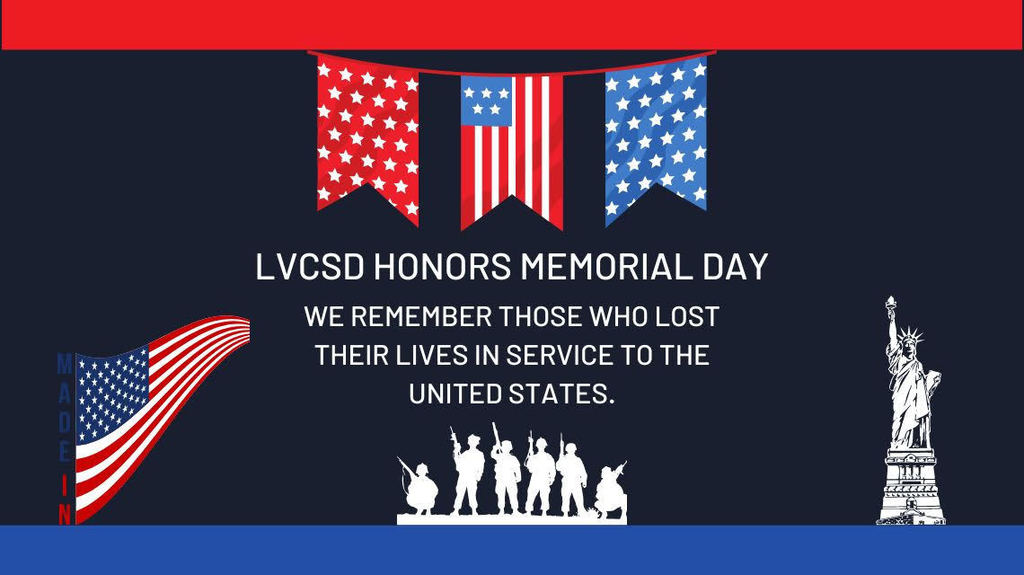 Dear Locust Valley Community, It is with great pleasure that we announce the official appointment of our new superintendent of schools, Dr. Kristen Turnow. We ask you all to join us in welcoming Dr. Turnow into our Falcon family. After an extensive search process, and with input from all stakeholder groups, we, the Board of Education, found Dr. Turnow's background, educational training, talents and expertise in the field of education to be the perfect combination for our future leader. As we noted during her appointment, Dr. Turnow went above and beyond during the interview process, providing the Board with a 90-day plan to lead the District into the future, and we are confident that her deep commitment to developing strong relationships with her team will help to maintain our district's excellence. We would like to thank the community, parents, staff and students for entrusting us with this tremendous responsibility. On behalf of the entire Board of Education, we congratulate Dr. Turnow, welcome her and look forward to all the future has in store for LVCSD! With thanks and congratulations, The Locust Valley Board of Education Margaret Marchand President John Del Tatto Vice President Shawn Steele Trustee Lauren Themis Trustee George Vassiliou Trustee Michele Schaeffer Trustee Nick J. Della Fera Trustee

Family, friends and faculty honored 19 members of the district as they head into retirement at a ceremony in the MS/HS courtyard on May 18. Building principals and administration thanked teachers and staff for their years of dedicated work creating a special environment for all in the district. Retiring staff: Meryl Alstadter, Bayville Primary School teacher (25 years in-district) Elizabeth Boudreau, Ann MacArthur Primary School teacher (30 years in-district) Robert Buonaspina, Locust Valley High School teacher (32 years in-district) Linda DeFeo, Locust Valley High School teacher (27 years in-district) James Doran, Bus driver (36 years in-district) Joan Florio, Bayville Primary teaching assistant (27 years in-district) Gina Gruter, Locust Valley Middle School Monitor (20 years in-district) Alison Guerriero, Ann MacArthur Primary School cook/leader (17 years in-district) Susan Hammerschmidt, district clerk (15 years in-district) Winnifred P. Herzog, Locust Valley High school custodian (25 years in-district) Lawrence Lynch, Locust Valley High School teacher (29 years in-district) Judith A. Maruca, Locust Valley High School teacher (27 years in-district) Anthony J. Perrone, Locust Valley High School teacher (29 years in-district) Santa Rovere, Bayville Primary School teacher (22 years in-district) Sheryl Silberman, Bayville Primary School teaching assistant (Seven years in-district) Alan Stella, Locust Valley High School teacher (24 years in-district) Robert Taylor, Locust Valley High School custodian (22 years in-district) Dawn M. Vissicchio, Bayville Intermediate School teacher (31 years in-district) Donna Wengrofsky, district assistant bus manager (27 years in-district)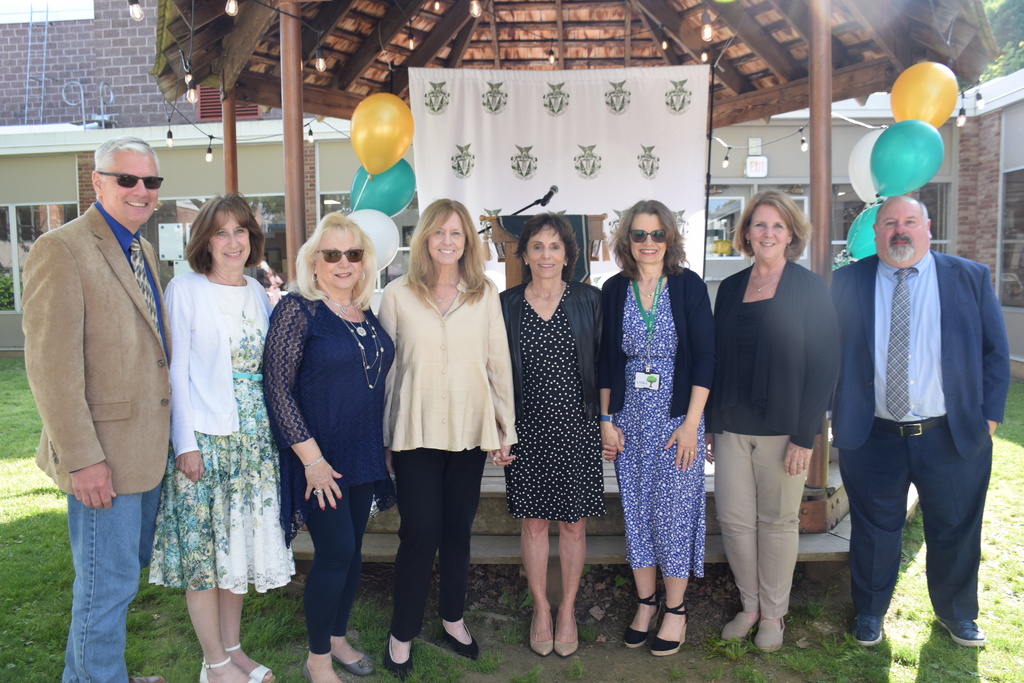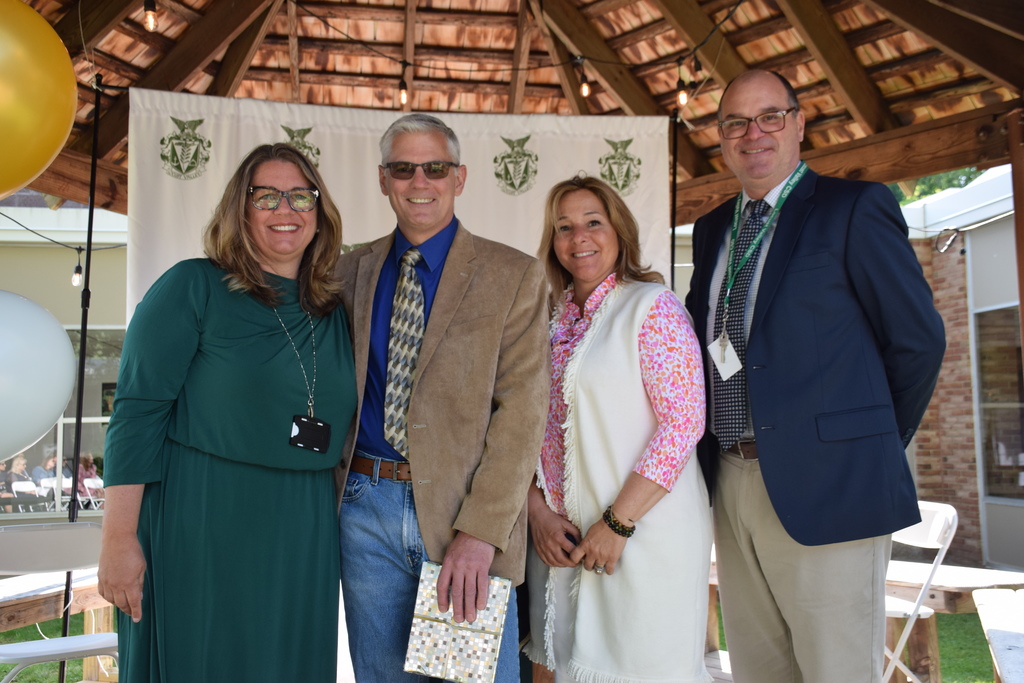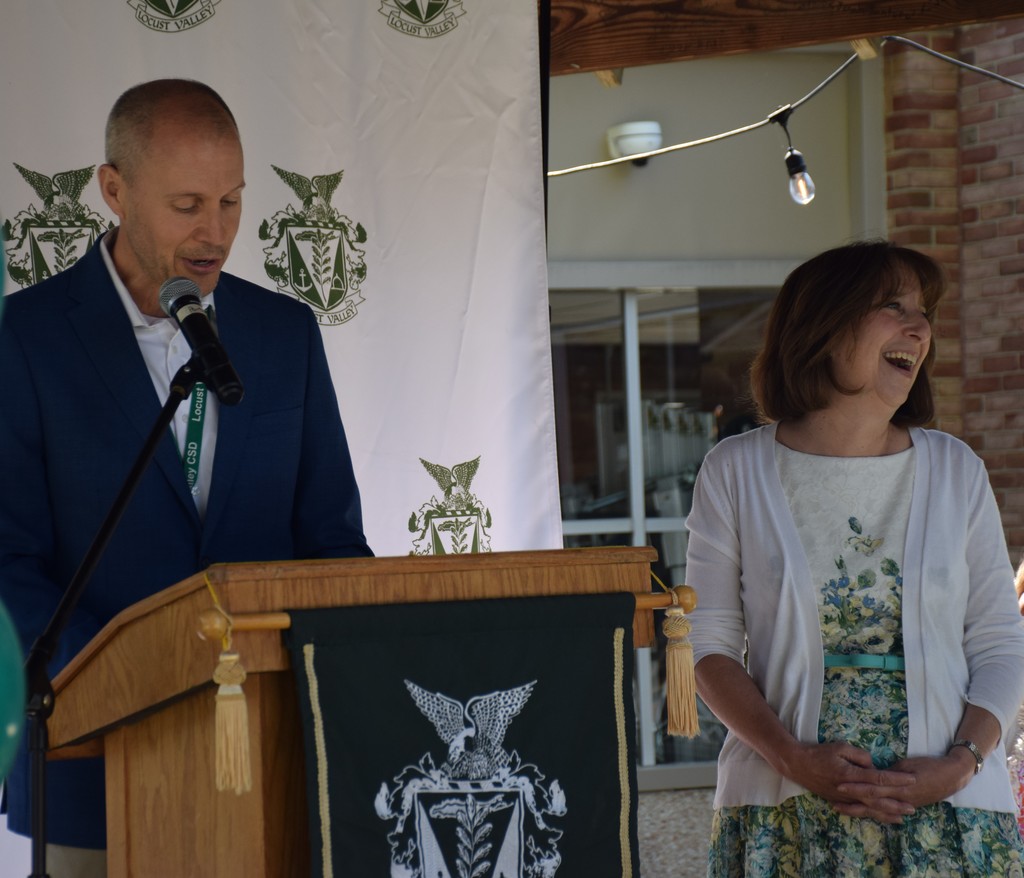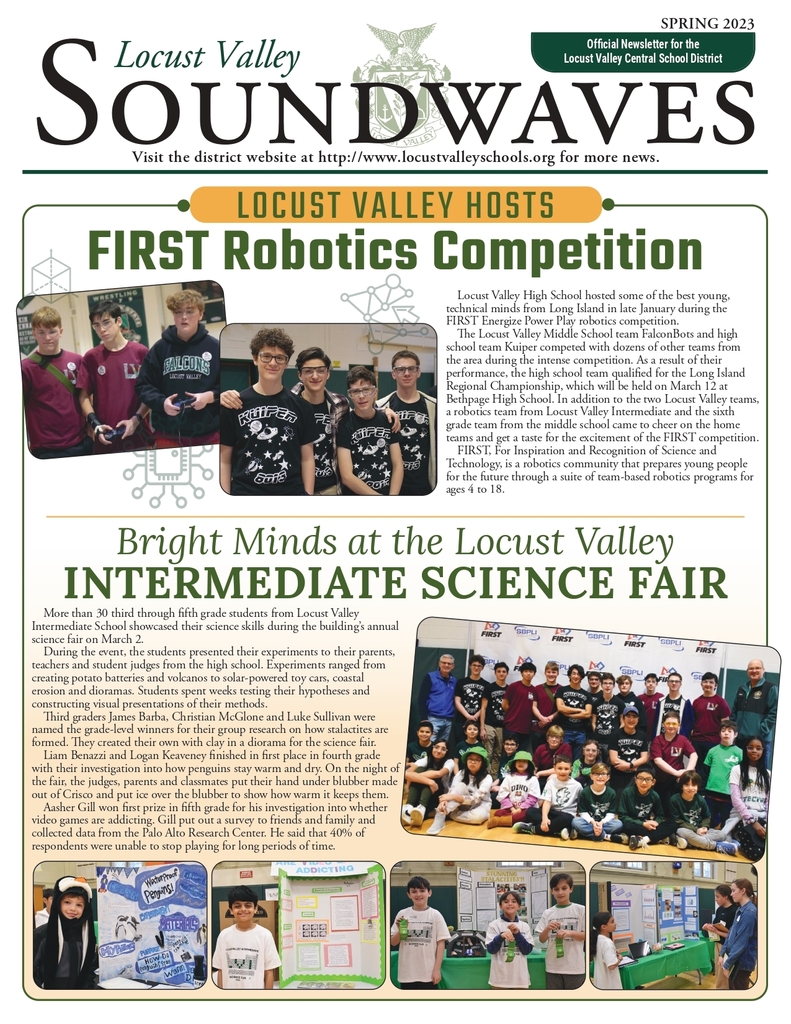 The Locust Valley CSD community came to the middle/high school on May 17 for the annual art show. Hundreds of drawings, paintings and sculptures adorned the hallways as student artists showed family and friends the projects they have completed this year.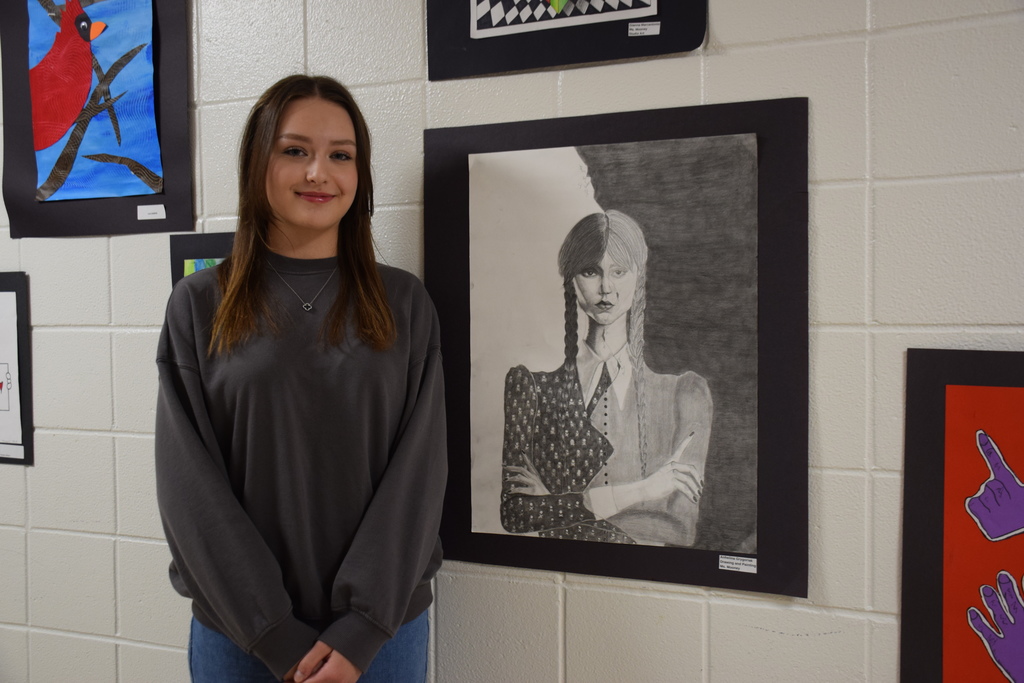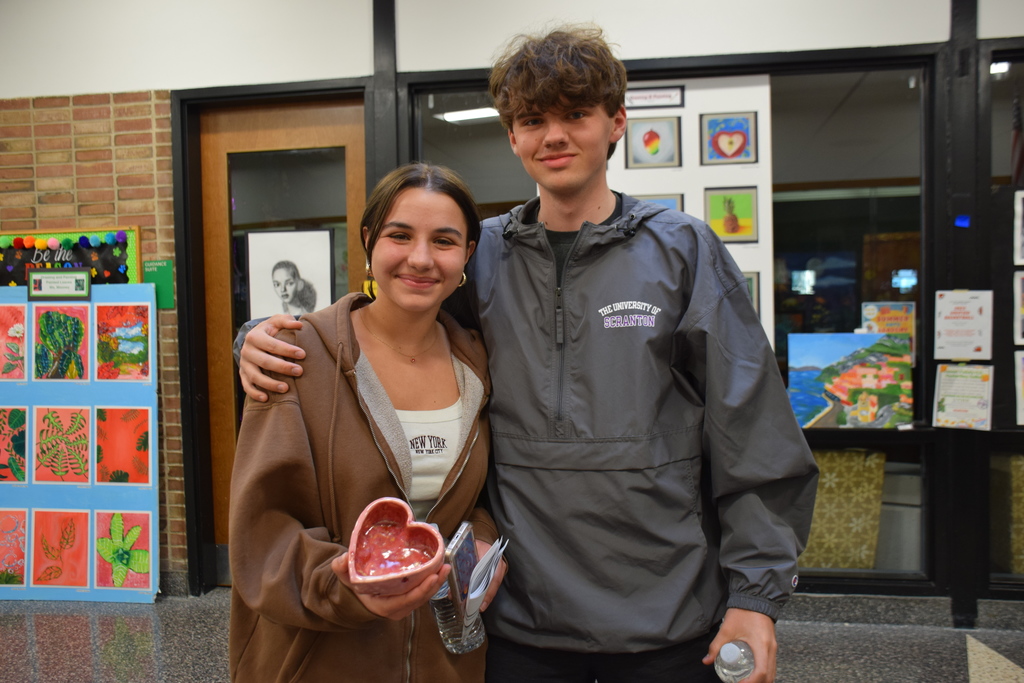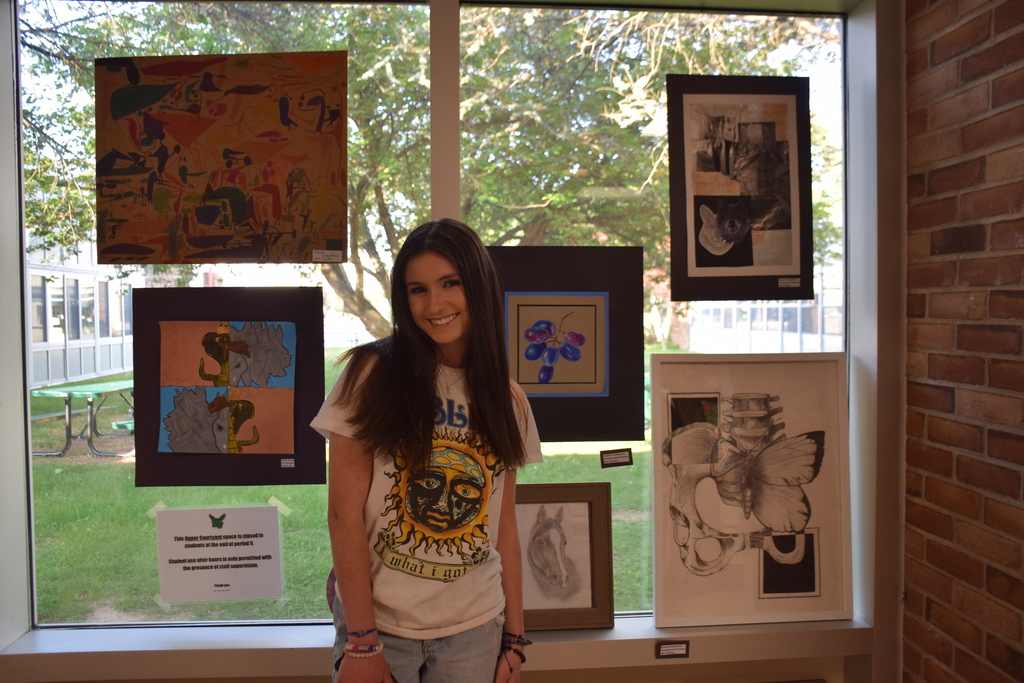 A memorable spring concert season was celebrated throughout the district over the past few weeks. During special performances, students and their conductors entertained many in the community with their hard work and incredible talent on the Locust Valley Middle/High School stage. Audiences were serenaded with a variety of performances from the bands, choruses and orchestras.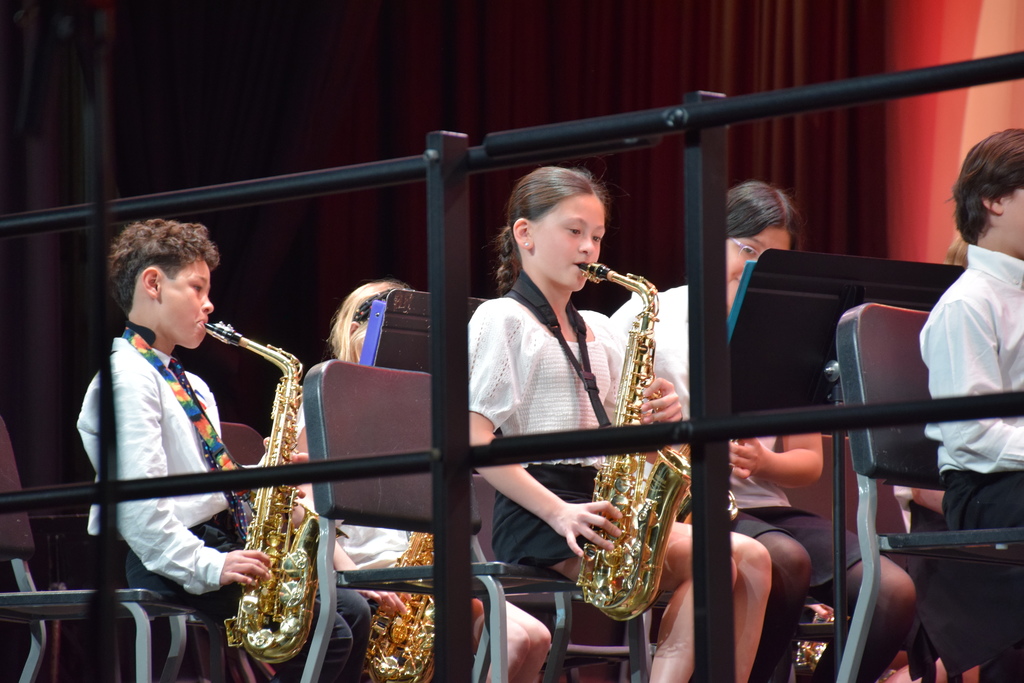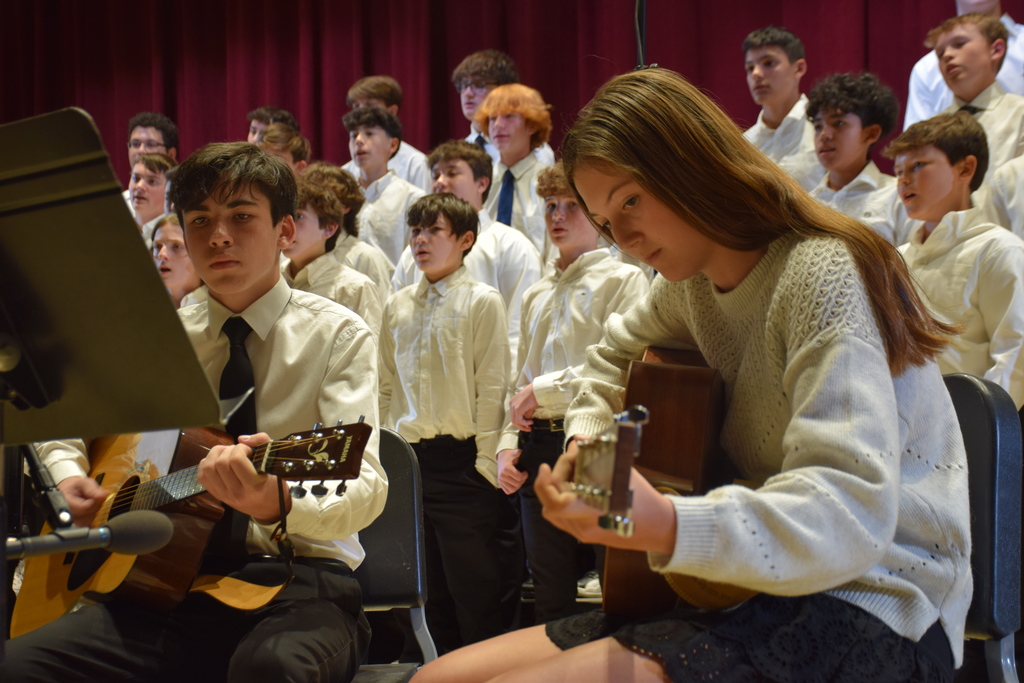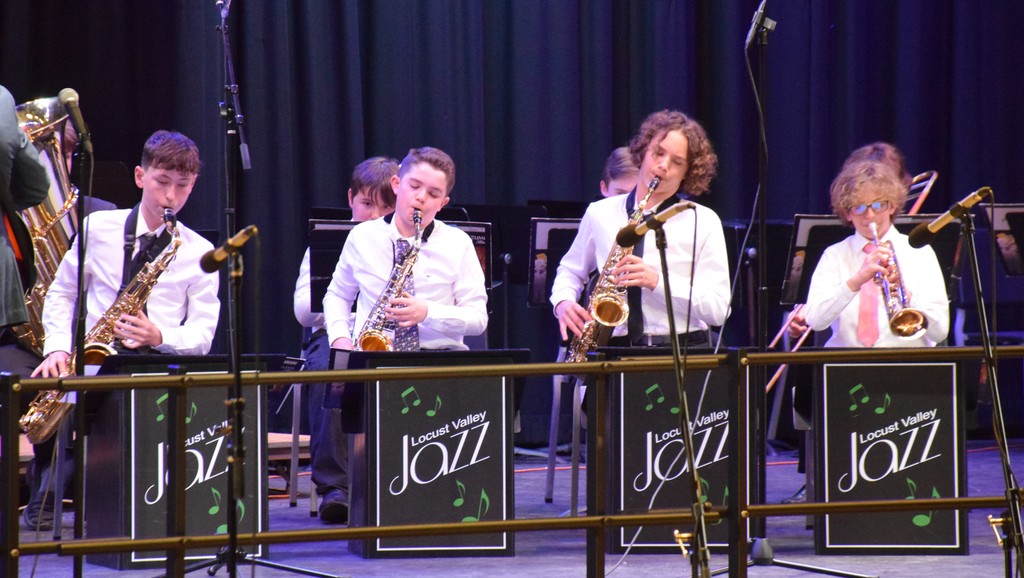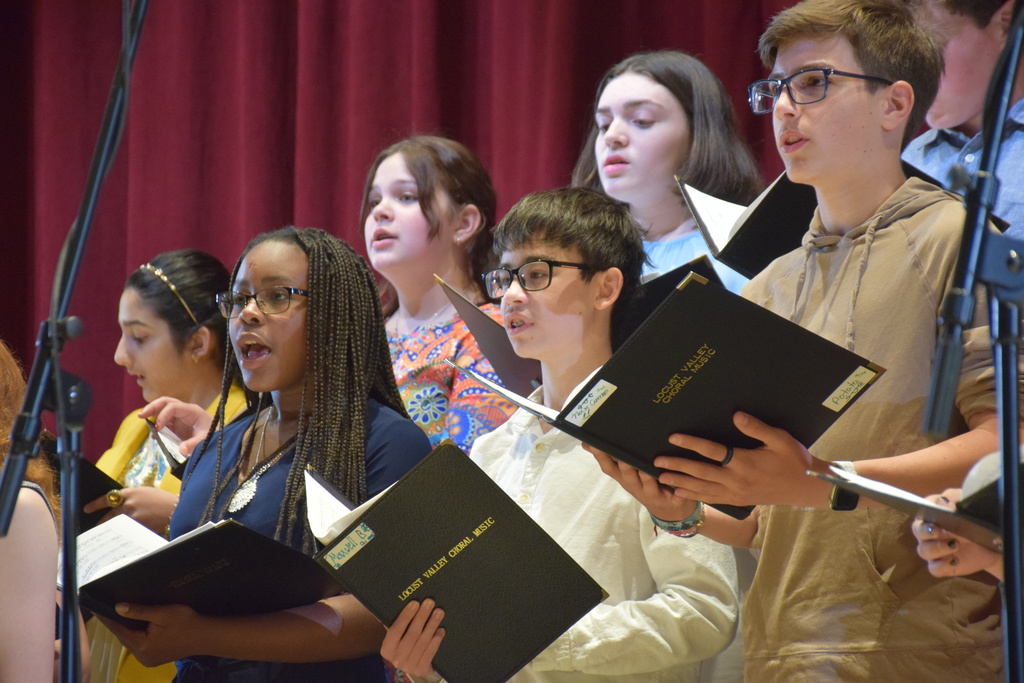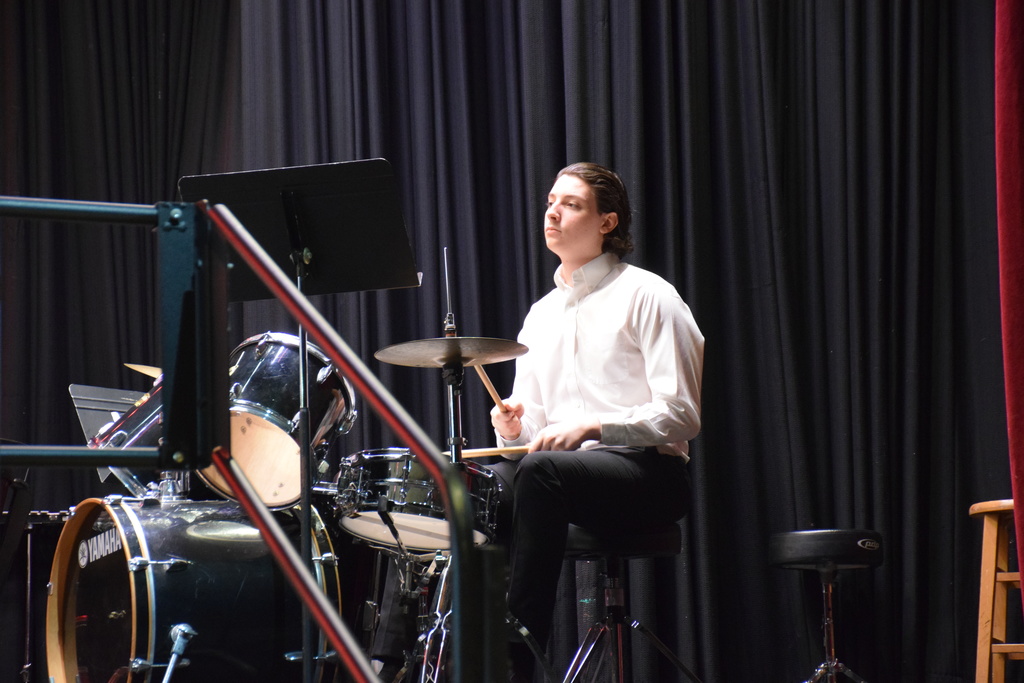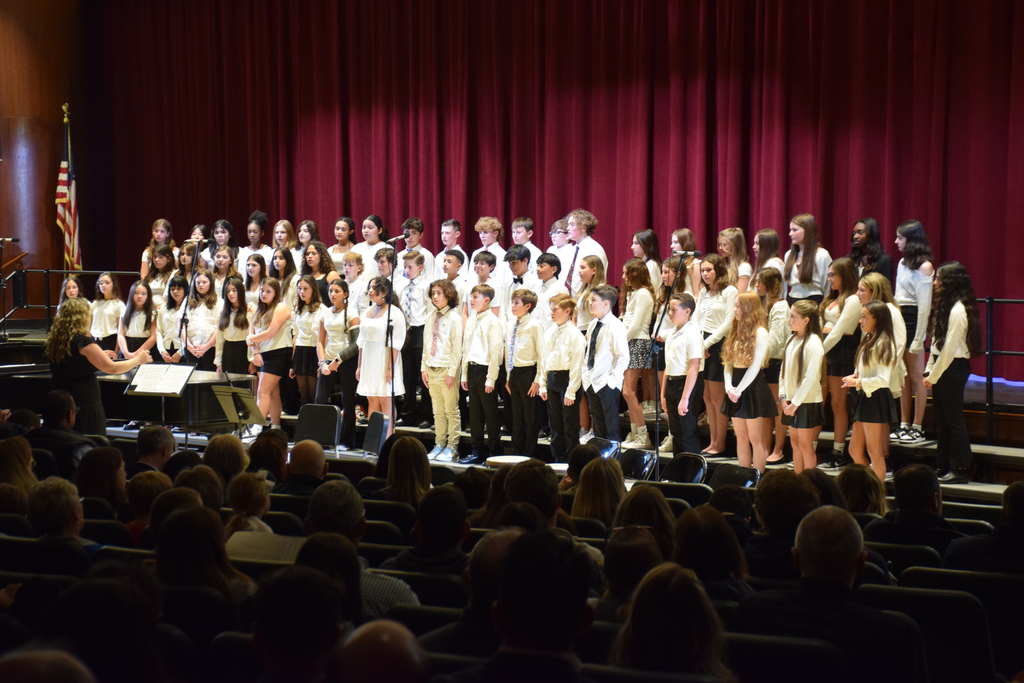 Following an extensive search, the Locust Valley School Board is excited to announce the upcoming appointment of our educational leader, Dr. Kristen Turnow. Dr. Turnow joins Locust Valley from the Springs School District in East Hampton where she served as the Director of Pupil Personnel and Chief Information Officer. Dr. Turnow brings more than 20 years of instructional, building, and central administration experience to Locust Valley. During the search, it became clear that Dr. Turnow was the educational leader that Locust Valley was seeking to stabilize and further academic excellence for all students. Dr. Turnow's strong leadership, clear vision, trust, teamwork, and effective communication skills were demonstrated in each phase of the interview process. She expressed that Locust Valley was a place she wanted to continue learning and share her expertise with making it her "home". The board of education was impressed by her breadth of academic knowledge and the time she took to research and learn about us as a community. Her genuine interest in wanting to be part of Locust Valley was clear. Throughout Dr. Turnow's career, her work has allowed the honing of her expertise in all competencies needed for the Superintendency. Her roles spanned from Director of Guidance, Director of Special Education, Program Administrator of Student Data Services, Director of District Wide Testing & Technology, building level administration, and teaching. As a lifelong learner, Dr. Turnow has been an adjunct professor teaching at multiple Colleges and Universities which include Stony Brook University, College of St. Rose, St. Joseph's College, and Dowling College. Her academic coursework ranges from, but is not limited to, educating future Administrators on Leadership and School-Wide Management to Research in Child Development, Educational Administration, Curriculum Development, Personnel Administration, Qualitative Research Methods, and Assessment of Program Planning for Diverse learners, to name a few. Dr. Turnow has expressed to the board that her "totality of administrative experience coupled with her never-ending quest for learning and teaching future educational leaders, has taught her the importance of building and fostering relationships to support teachers in performing their most important work: to educate our most vital asset — our children." Dr. Turnow, aside from being a leader and educator, is the proud parent of four children who attended public schools throughout their academic careers. The LV BOE will be appointing Dr. Turnow at a special board meeting on May 24 at 6:00 p.m. and her appointment will commence on July 1, 2023.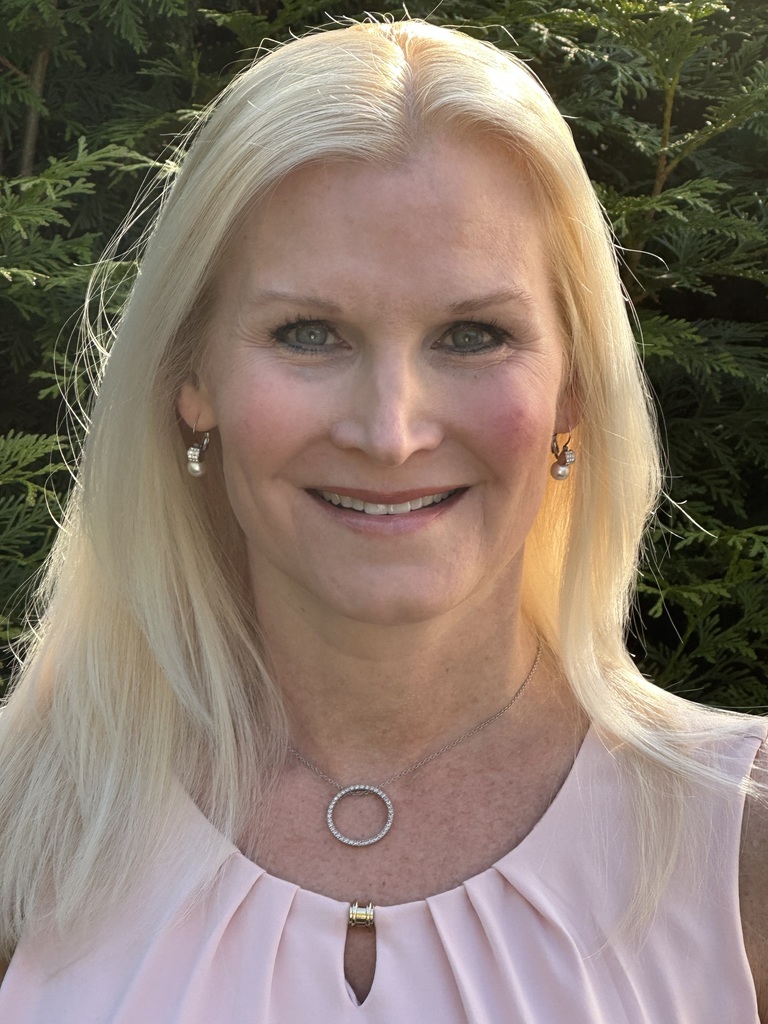 The Locust Valley Central School District thanks voters for supporting the 2023-2024 school budget!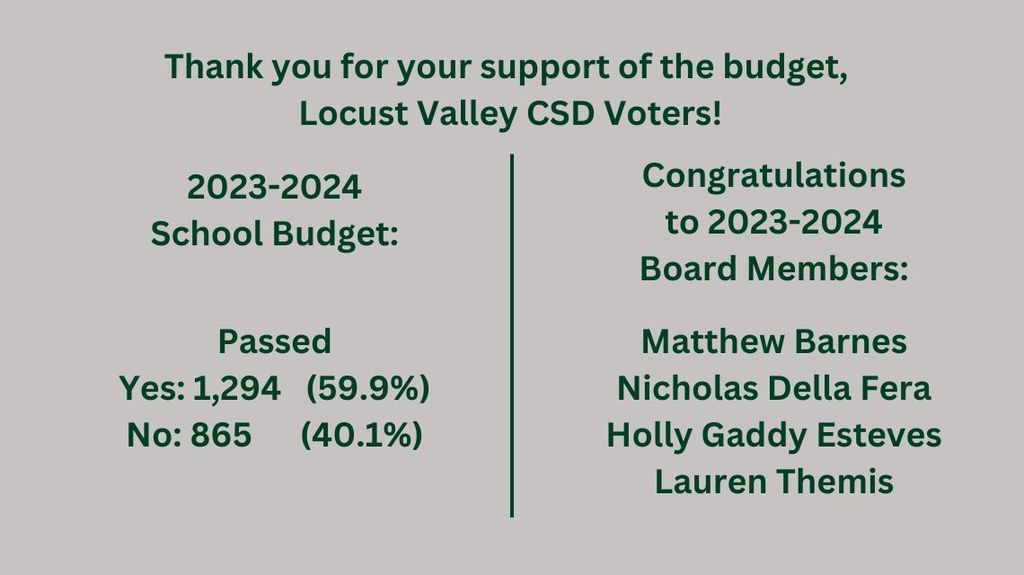 Locust Valley Central School District 2023-24 Budget and Board of Education Vote Results: Budget Results: Yes: 1294 No: 865 Proposition 2 (2023 Capital Reserve Fund): Yes: 1216 No: 529 Proposition 3 (LV Library Tax Levy 2023-24): Yes: 640 No: 207 Trustee Election (* indicates who was elected): John A. Acerra: 369 Matthew Barnes: 1109* Nicholas J. DellaFera: 1010* Mark Eisenberg: 448 Holly Gaddy Esteves: 1243* Lauren Themis: 1146* Krystina Tomlinson: 975 Meredith T. Wachter" 975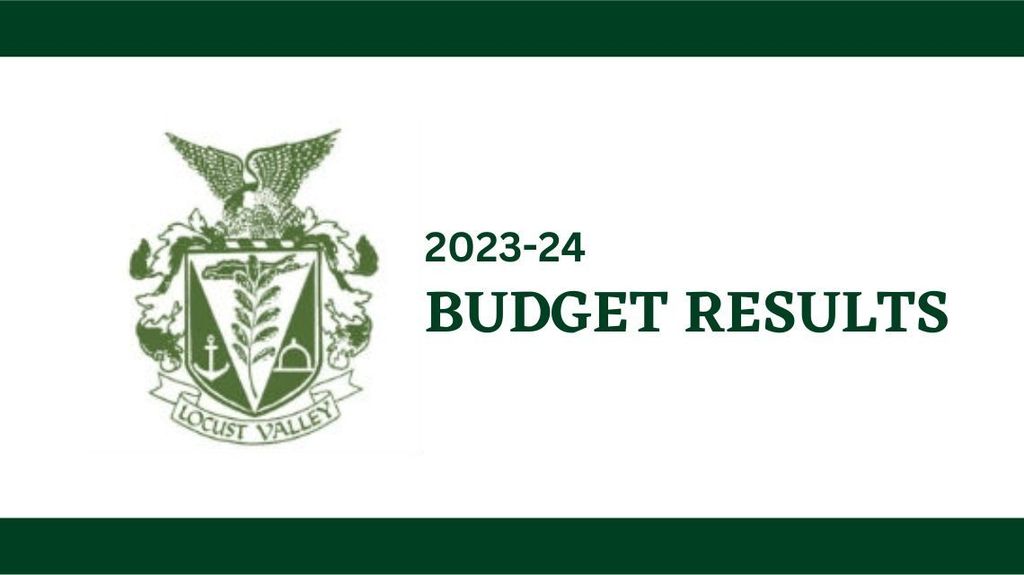 Visit Locust Valley Middle/High School on Wednesday, May 17, from 6 to 8 p.m. for the annual art show. Walk the hallways of the building and see the incredible projects our students have been working on all year.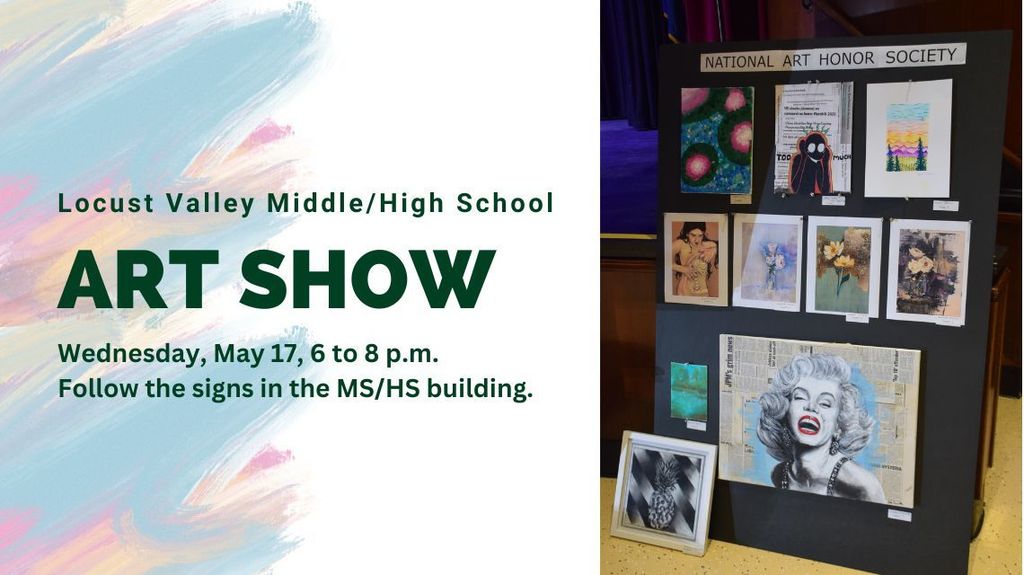 The Locust Valley Central School District's 2023-2024 Budget and Board of Education vote will be held tomorrow, Tuesday, May 16. Please visit your respective polling location: Bayville Intermediate School, the Community Hall of the Brookville Reformed Church or Ann MacArthur Primary School from 6 a.m. to 9 p.m. to cast your vote. For information on the proposed budget, please visit the Budget Information section of the district website.