It is opening night for the Locust Valley Middle School production of 'Freaky Friday!' Come out to the LVMS/HS Auditorium to support our talented performers at 6 p.m. Tickets are not required for in-person audience members. To access the livestream, please visit
https://www.showtix4u.com/event-details/69664
or go to the Linktree in our Instagram bio. Can't make it tonight? There is another performance tomorrow night at 6 p.m., as well!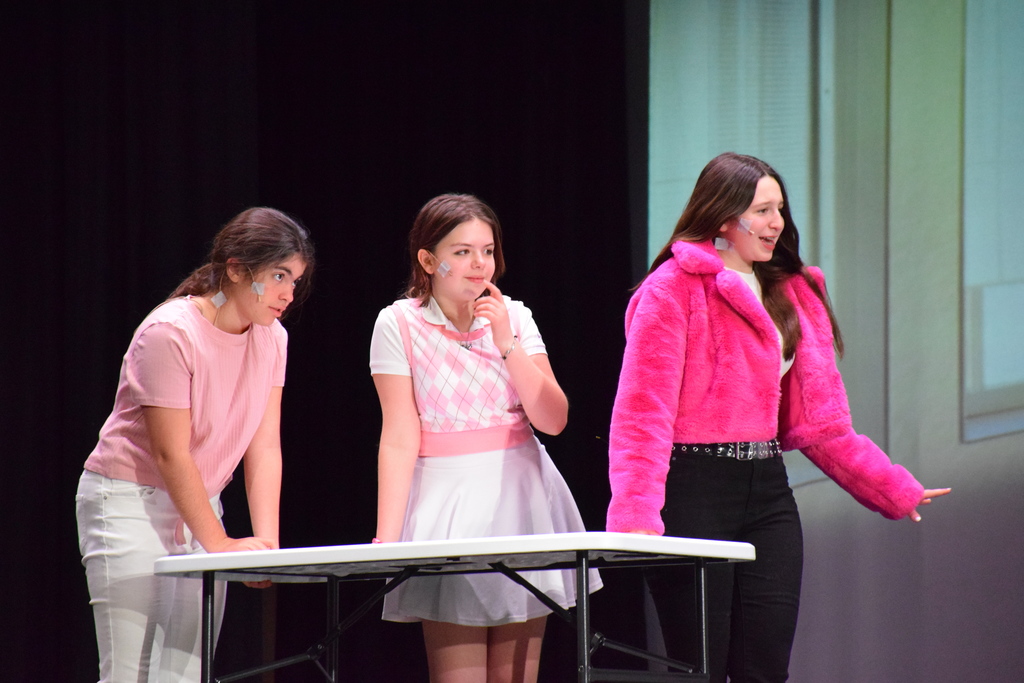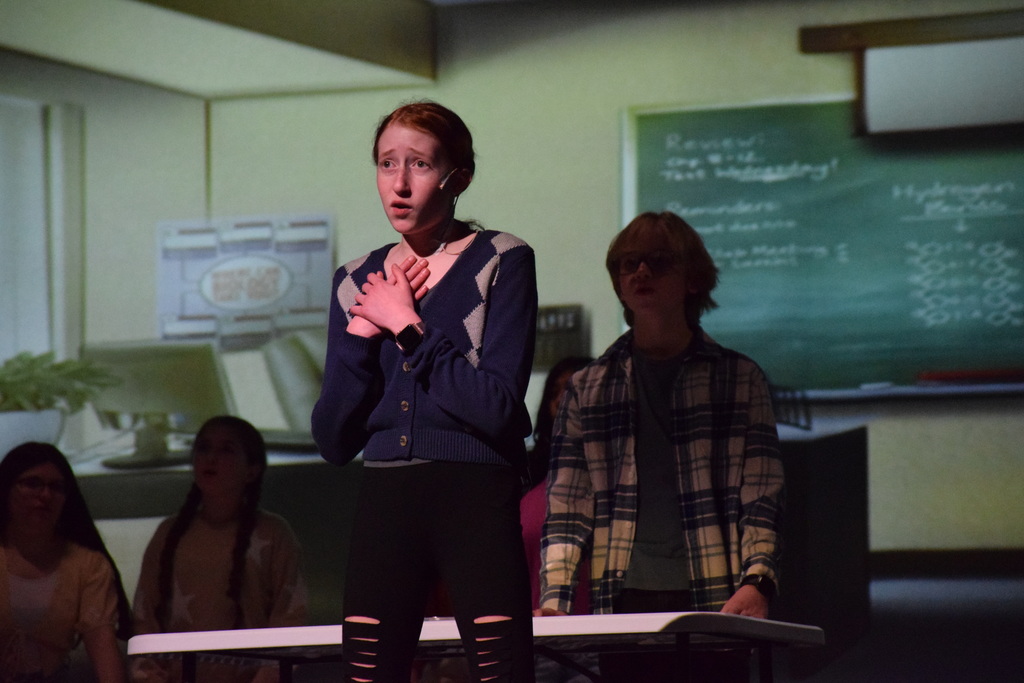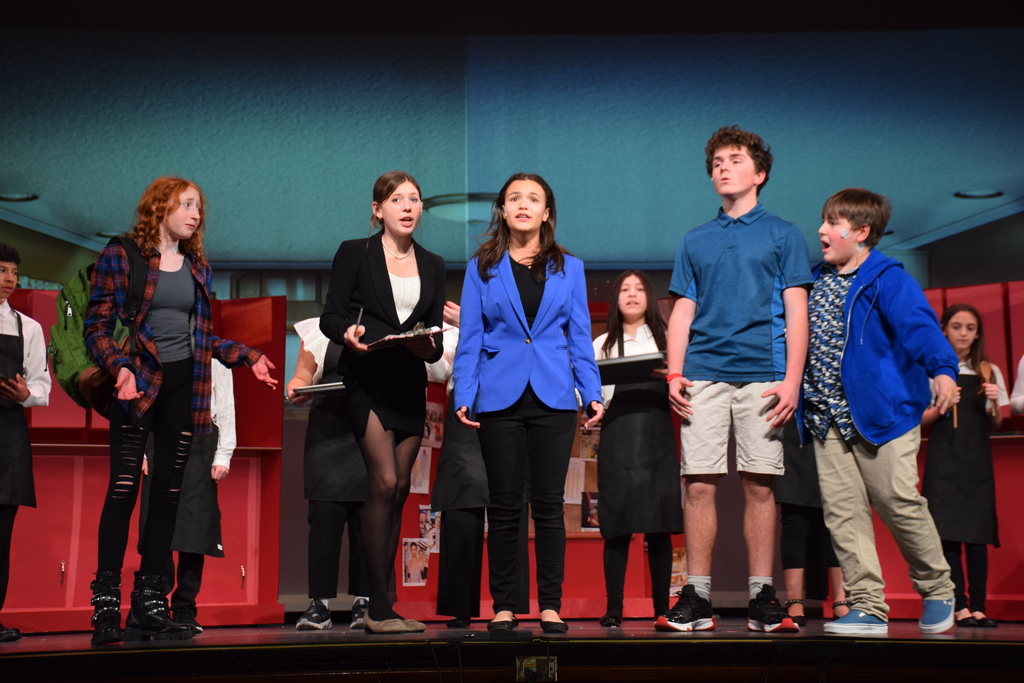 Please see the attached statement from the Locust Valley Central School District Board of Education on the departure of the Superintendent.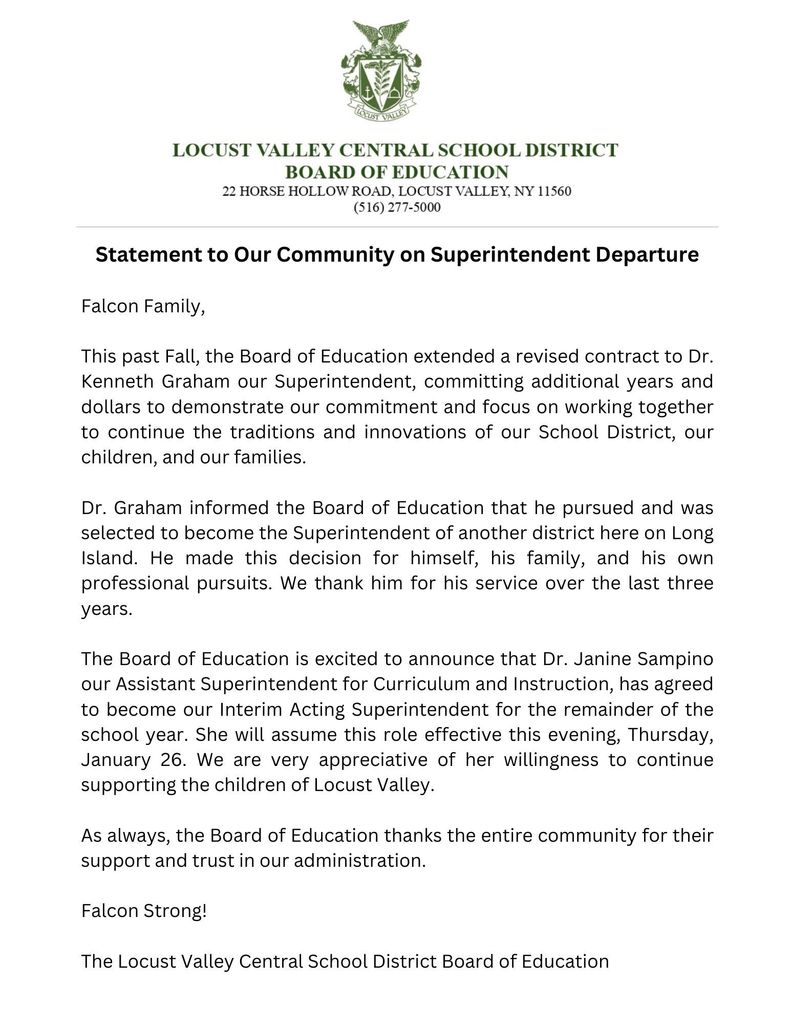 Come out to support the talented Locust Valley Middle School performers on Friday and Saturday night as they take the stage to perform "Freaky Friday: The Musical" at 6 p.m. No tickets required for in-person audience members. To access the livestream, please visit:
https://www.showtix4u.com/event-details/69664
.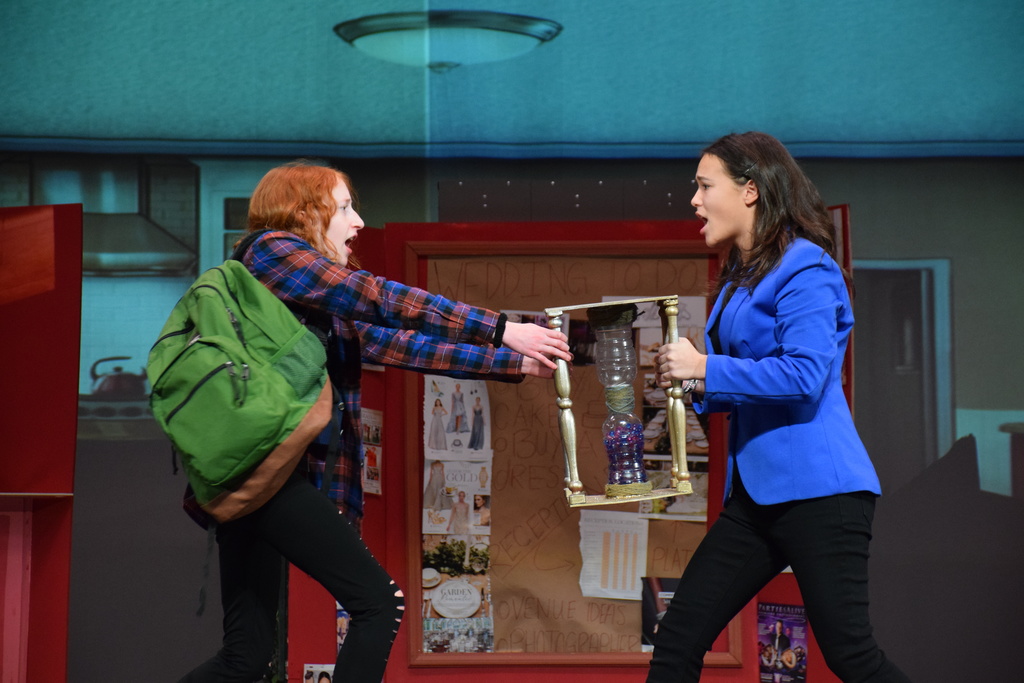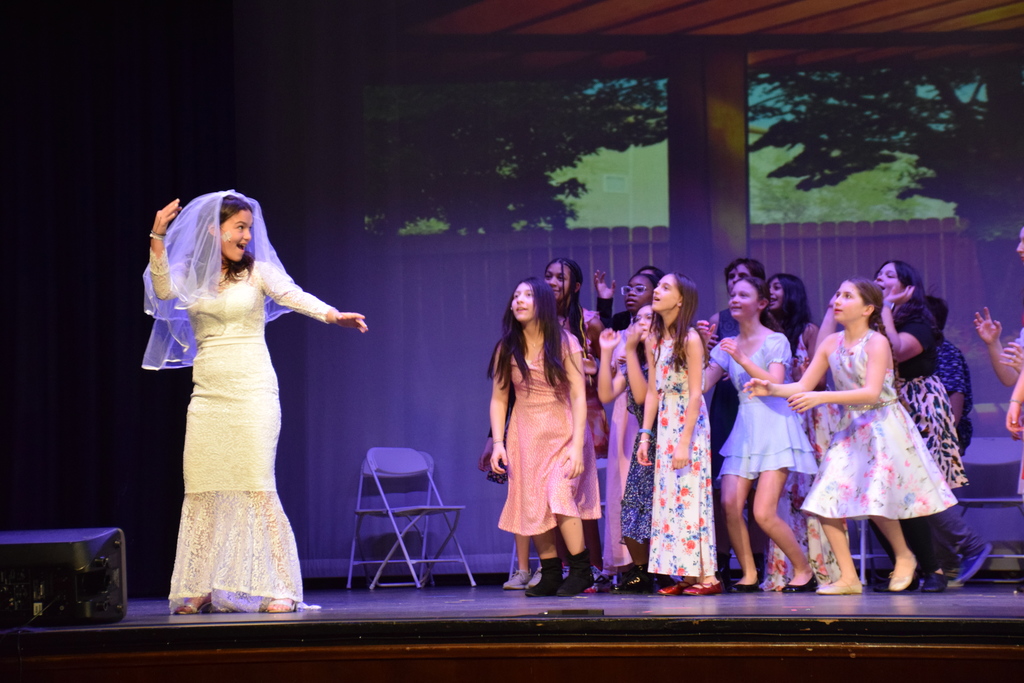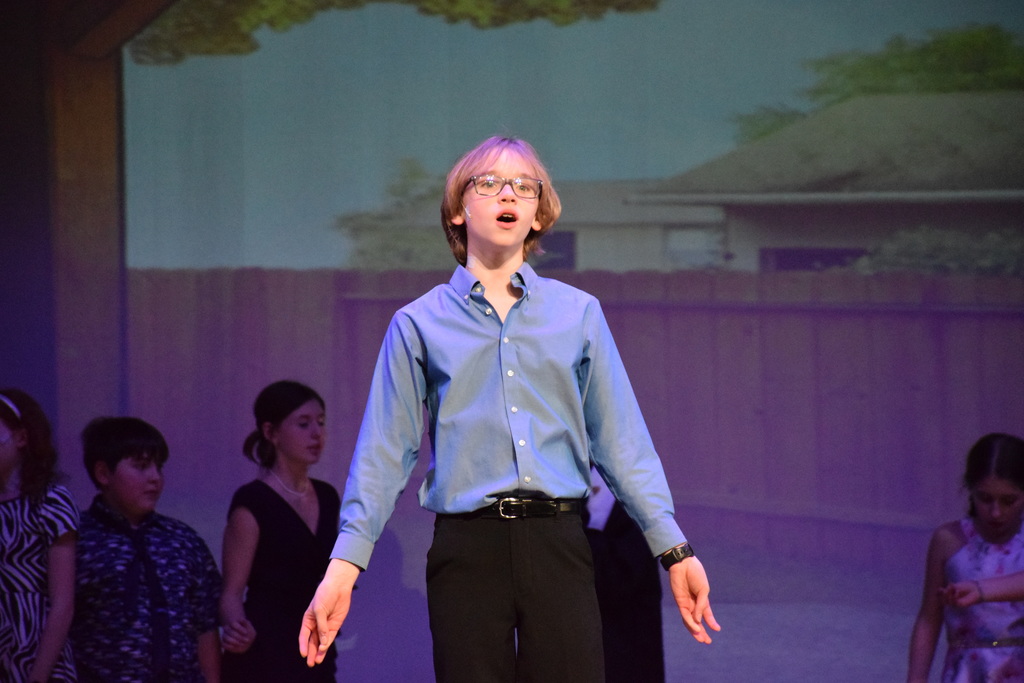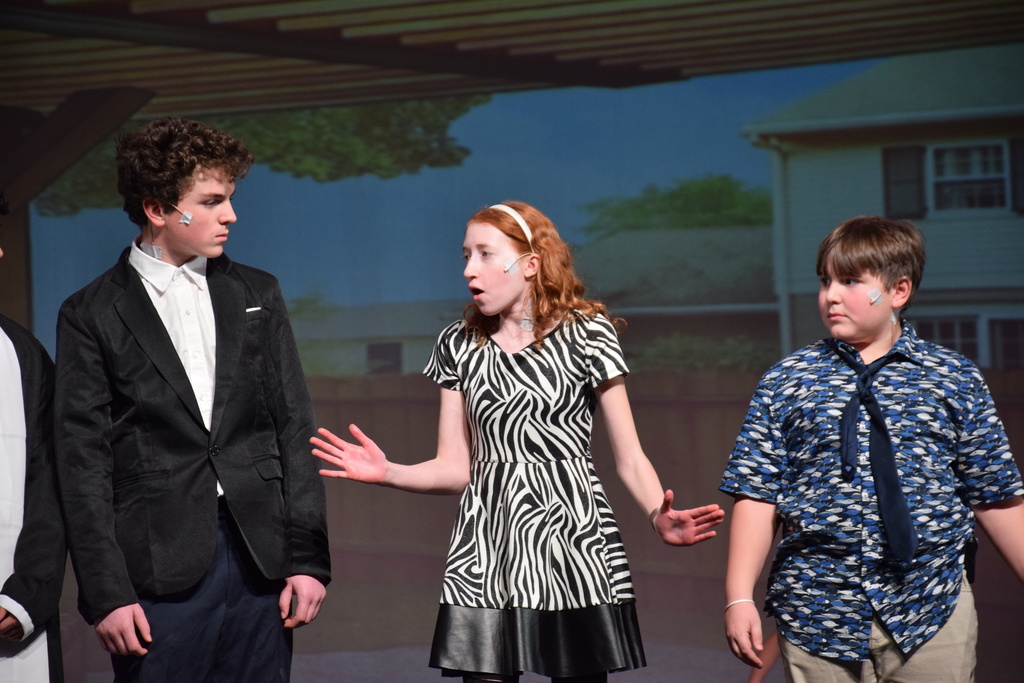 To help inspire the next group of budding artists, several talented Locust Valley High School student artists are hosting art talks this winter to share the inspirations and creative processes behind some of the original works they created as part of the IB Art program. Each Wednesday from Jan. 4 to March 1, the IB Art Talks program provides the students with the chance to display a rough draft of their final assessment, discuss the materials used, cultural and artistic influences and intentions for the viewers, while arranging their artwork in a way which displays the cohesive body of their work. "The Art Talks help showcase the students' talents and hard work. I am so proud to see their growth in the two-year class," Locust Valley High School art teacher Melanie Mooney said. "By senior year, the students really start to think like an artist. They realize how their thoughts, voice, art and concepts can be powerful and influential." Ms. Mooney brings her art classes to each talk throughout the school day to inspire underclassmen and upperclassmen alike on how to find their own artistic styles.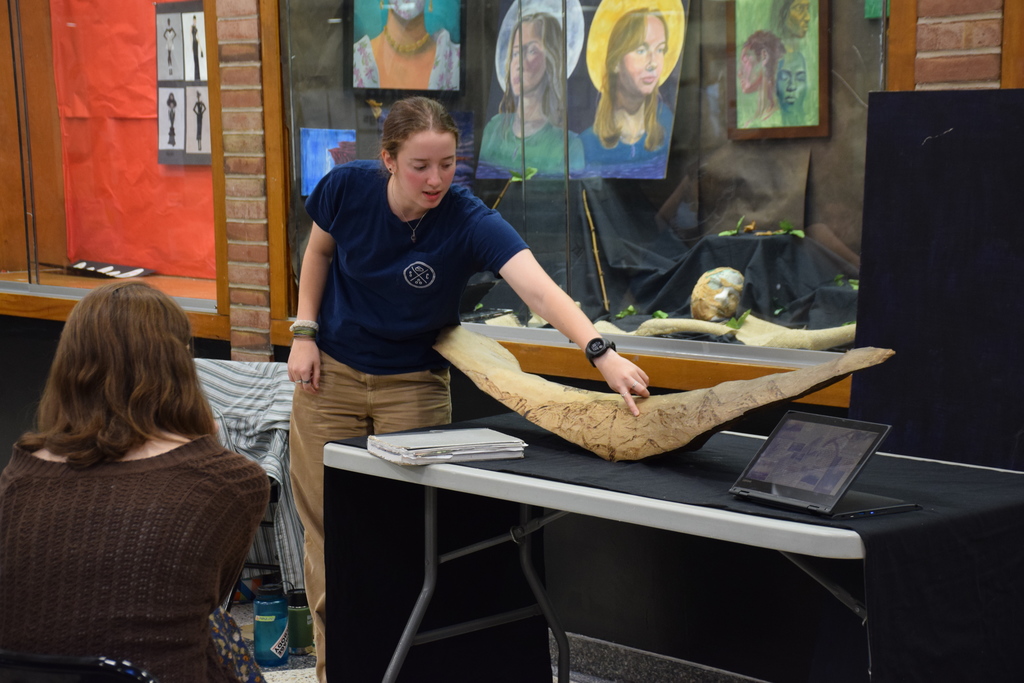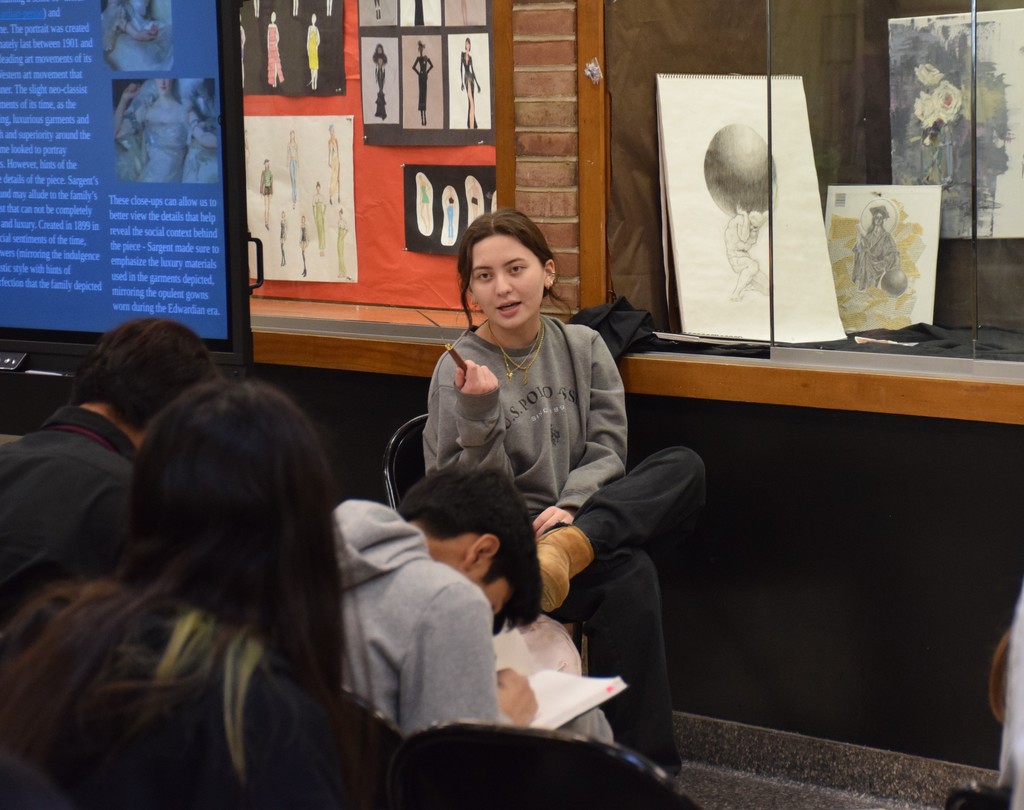 Last week was a busy one for the talented musicians in the Locust Valley Central School District as 42 students from Bayville Intermediate School, Locust Valley Intermediate School, Locust Valley Middle School and Locust Valley High School participated in All-County music festival rehearsals. Students were nominated by their teachers and selected in the fall by the Nassau Music Educators Association to perform in rehearsals at the Tilles Center for the Performing Arts on the Long Island University campus with the chance to attain All-County status. A committee of music educators makes the final selection of which students will perform in the various groups. Students representing Locust Valley will perform in band, chorus, jazz band, orchestra and vocal jazz categories. "We are incredibly proud of our highest-level music students for representing Locust Valley at the All-County Festival," Coordinator of Instructional Technology and Fine and Applied Arts for the district AnnMarie Buonaspina said. "The devotion to their musical craft is evident and being accepted to All-County is one of the greatest honors a young student musician can receive."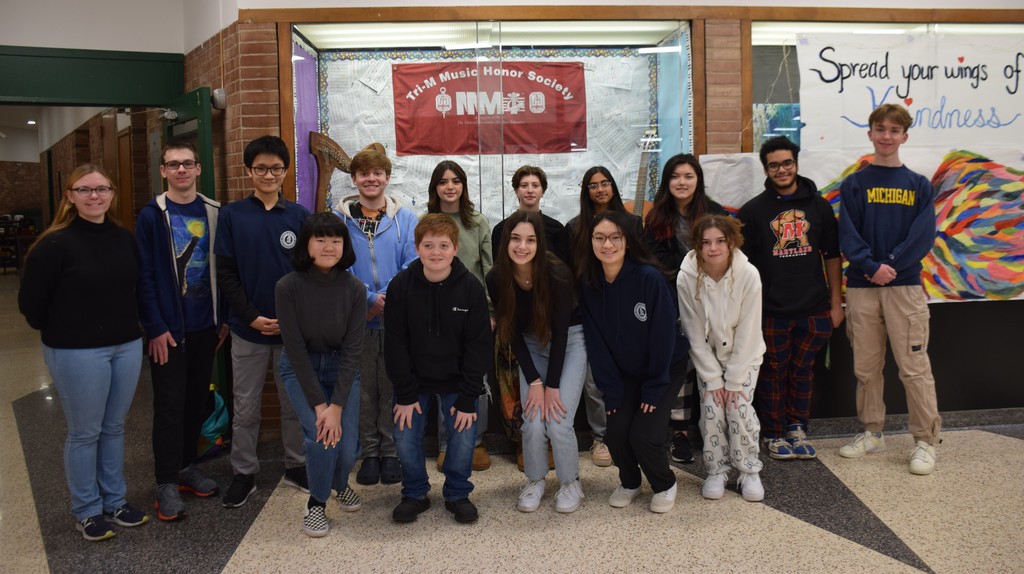 On Jan. 19, Locust Valley High School inducted 65 students into the National Honor Society in the school auditorium. Board of Education Vice President Margaret Marchand and LVHS Principal Patrick Clemente congratulated students on their hard work in class and leadership and service in their communities. The inductees maintained cumulative grade point averages of 85 or better in addition to volunteering their time to help others both during and after school hours.

Show your school pride this Falcon Friday by wearing green to school!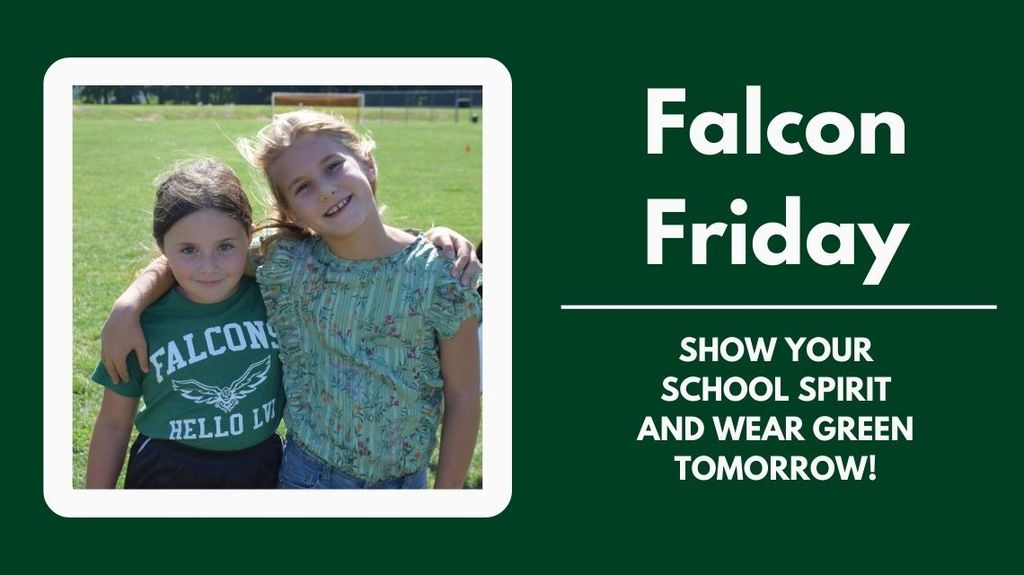 Stay connected with District updates and events by downloading the Locust Valley CSD, NY app.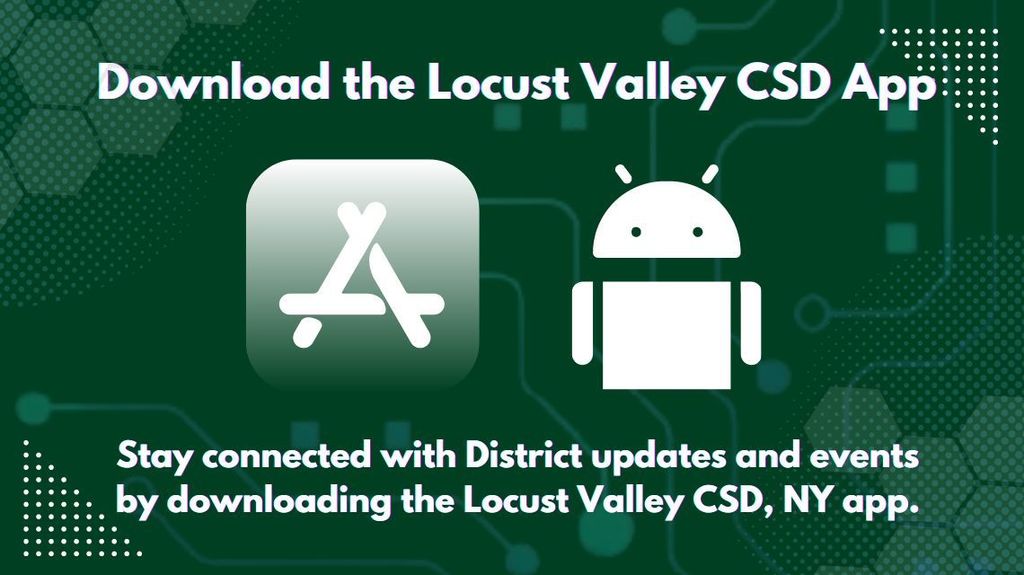 Make sure to wear green to school for Falcon Friday on Jan. 20!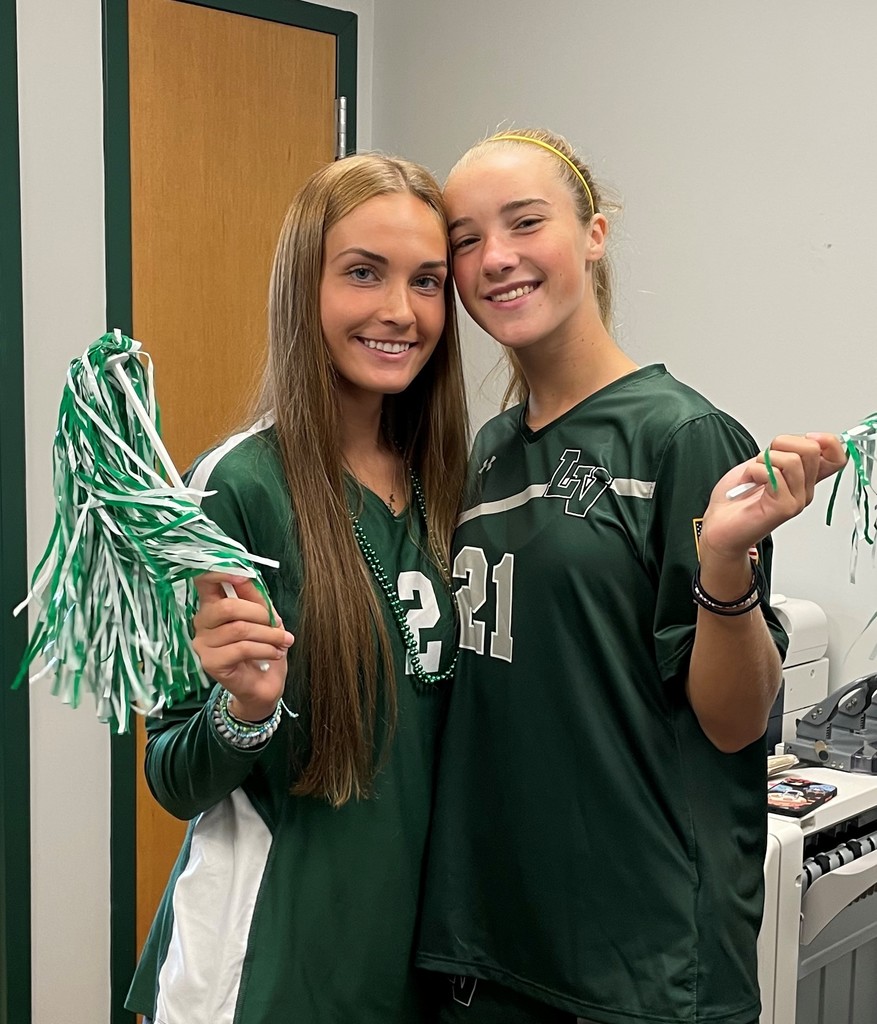 Join the Locust Valley Central School District Team! Go to
https://www.olasjobs.org/
to apply or call the district Human Resources Office at 516-277-5060 for more information.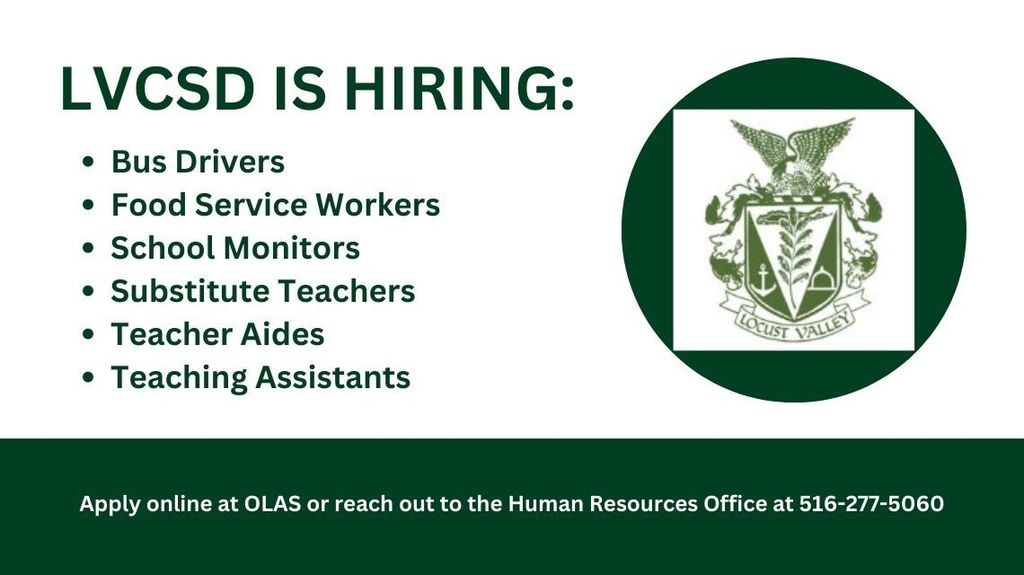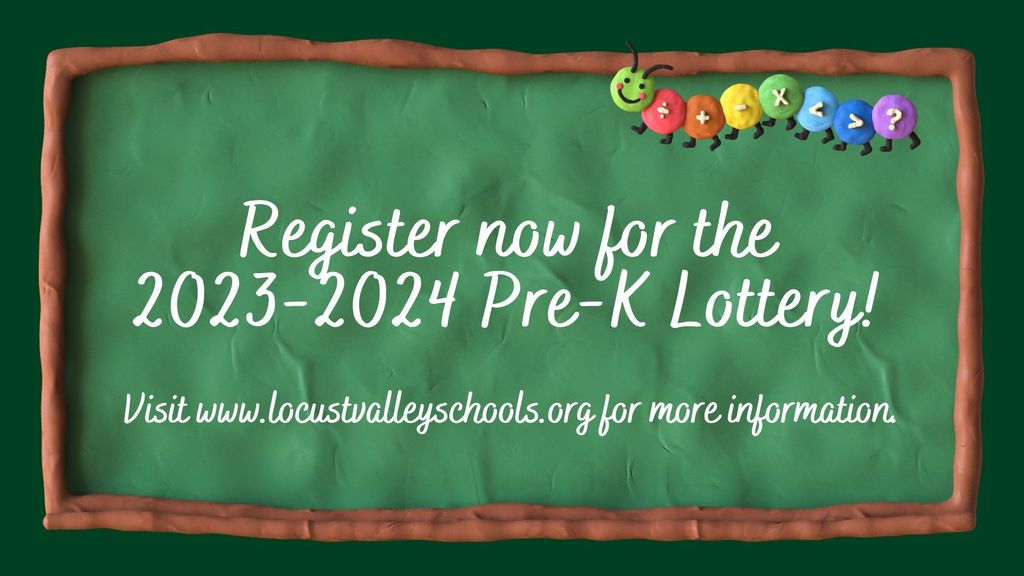 The Locust Valley Central School District welcomed pre-kindergarten students into Ann MacArthur Primary School and Bayville Primary school on Jan. 9, as the district opened the doors to its new full day universal pre-K program. Upon arrival on the first day at Ann MacArthur, students and their families were greeted with balloons from the Locust Valley Elementary Parents Council and the smiling faces of staff members. Similarly, at Bayville Primary School, Mrs. Miraglia waved pink pom poms and greeted arriving students as they entered the school for the first time. "The first day was absolutely spectacular," Ann MacArthur Principal Kurt Simon said. "We're so excited to see these new students walk through the doors for the first time. It far exceeded our expectations." The program was designed to provide students with play-based, developmentally appropriate learning activities aligned with the Next Generation Early Learning Standards to prepare them for kindergarten. Their days will include calendar activities, center time (dramatic play, blocks and building, creative arts, sensory science and discovery, writing and math), circle time, quiet time, lunch time, small group time, free play time, snack time, and art, music, physical education and library experiences.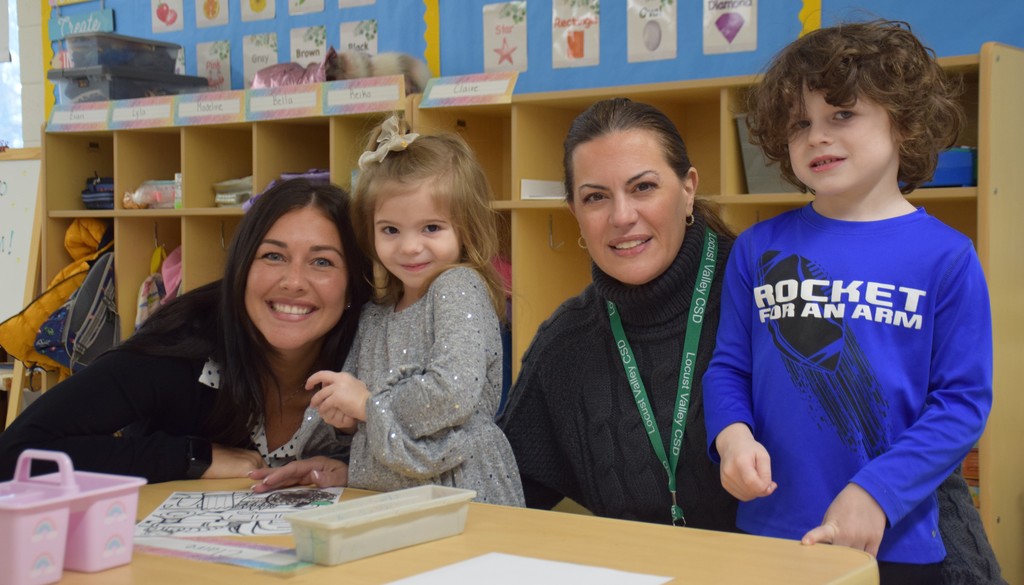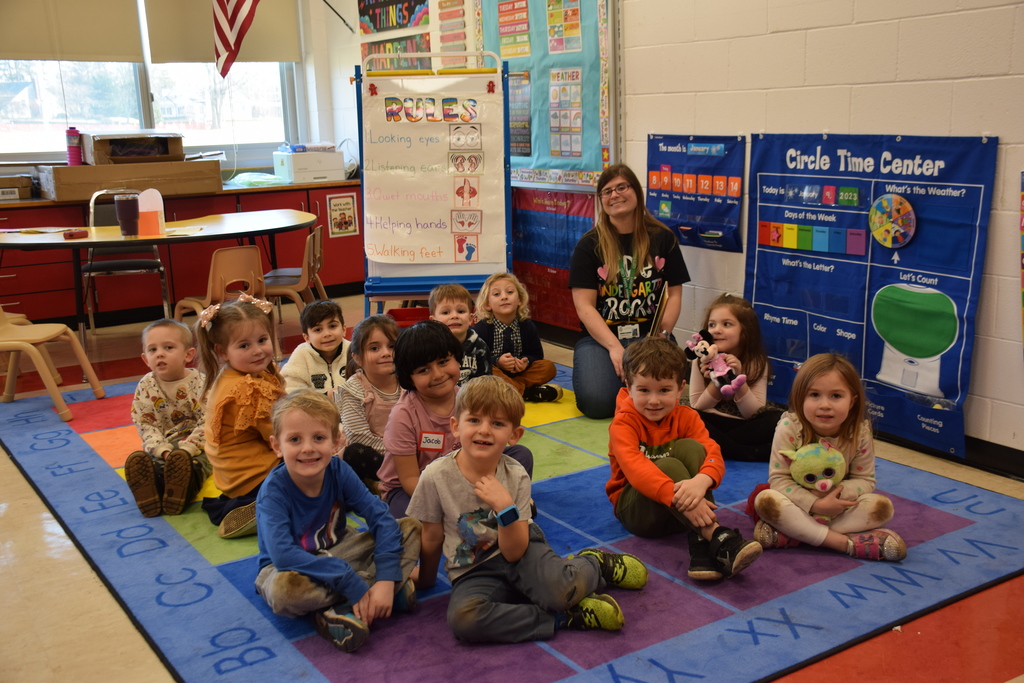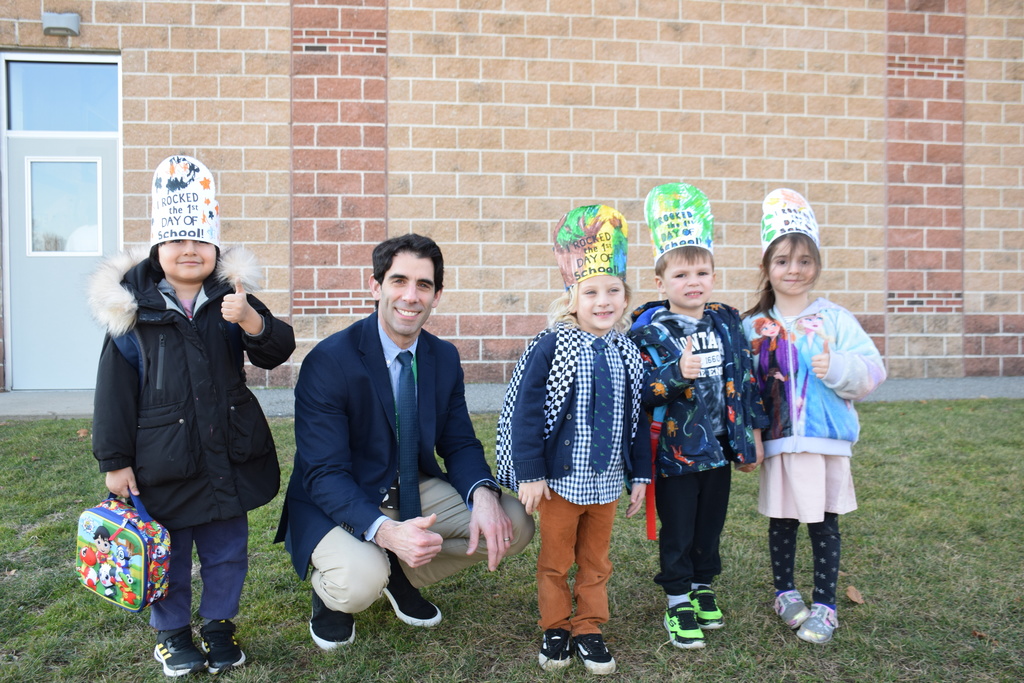 The talented young performers of the Locust Valley Middle School drama department will take the stage to perform "Freaky Friday: The Musical" at 6 p.m. on Jan. 27 and 28. The performances will be provided both in person and via a livestream link. No tickets are required for in-person attendees. To access the livestream, please visit:
https://www.showtix4u.com/event-details/69664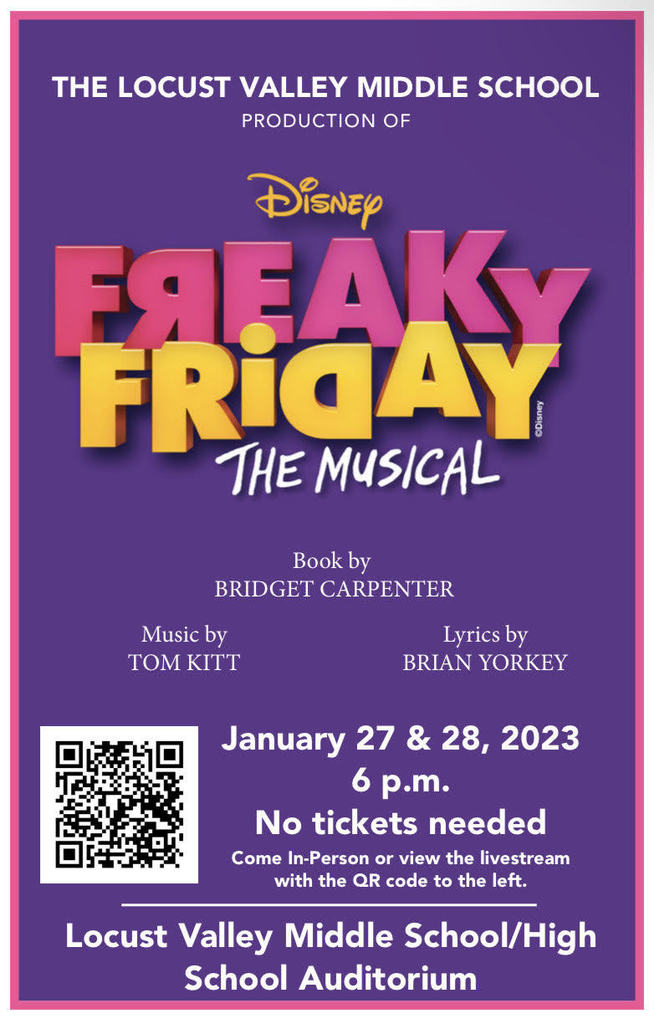 The Locust Valley Middle School robotics club is preparing for the First Lego League Robotics Competition, which will be held at Huntington High School in February. Every Wednesday for the next month, the team of sixth graders will work on challenges involving coding and robots on a field displaying various types of sustainable energy. In addition, they are charged with developing an innovation project highlighting their ideas for new sustainable energy sources, all the while fine-tuning core presentation skills such as professionalism and public speaking. Various robotics teams at AMP, LVI and the MS/HS who are enrolled in First Lego League's robotics have been studying this year's theme of energy, reimagining the future of sustainable energy.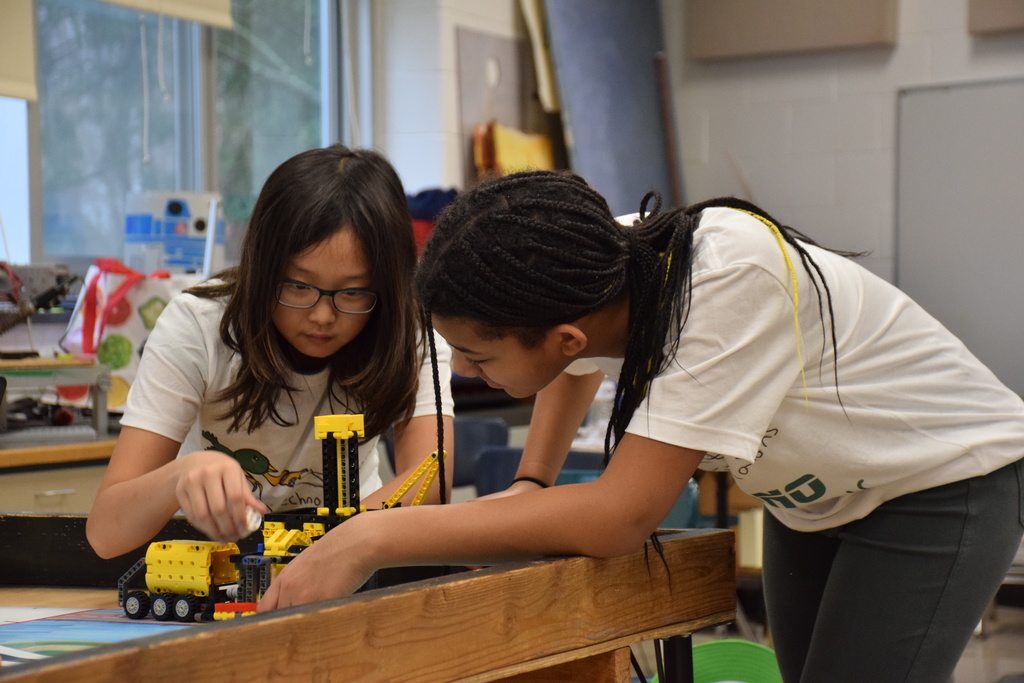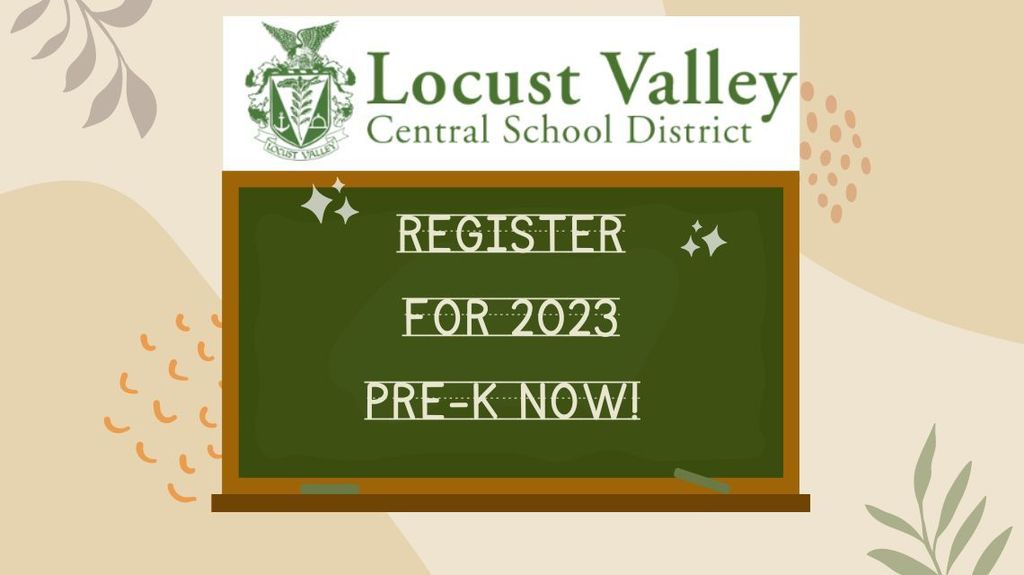 Before the holiday break, Locust Valley High School students in Ms. Craven's Chefs 1 class baked gingerbread houses from scratch. The young chefs baked the dough and created ornate structures and winter scenes outside the houses with a mix of cereals, candies, and snacks. Houses were judged based on a series of criteria, including the construction of the house, design of the roof and overall house, added details, tree design and overall neatness. After being graded, each house was given to a member of the school staff of the students' choosing.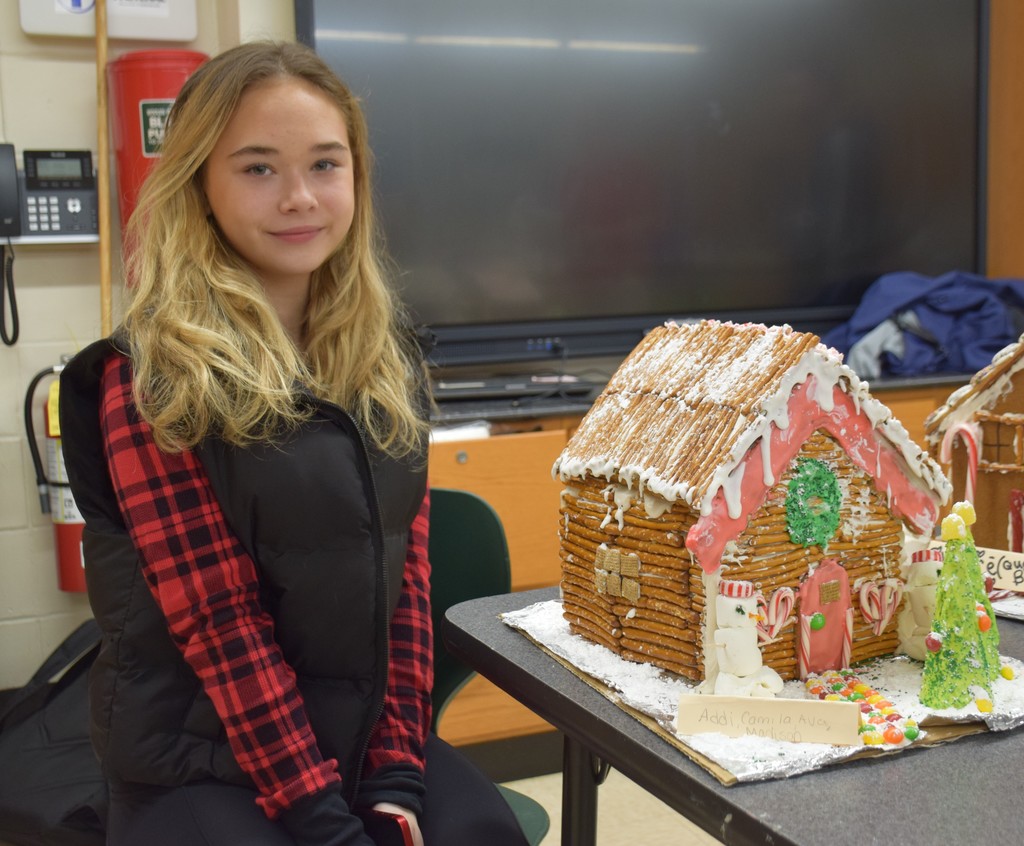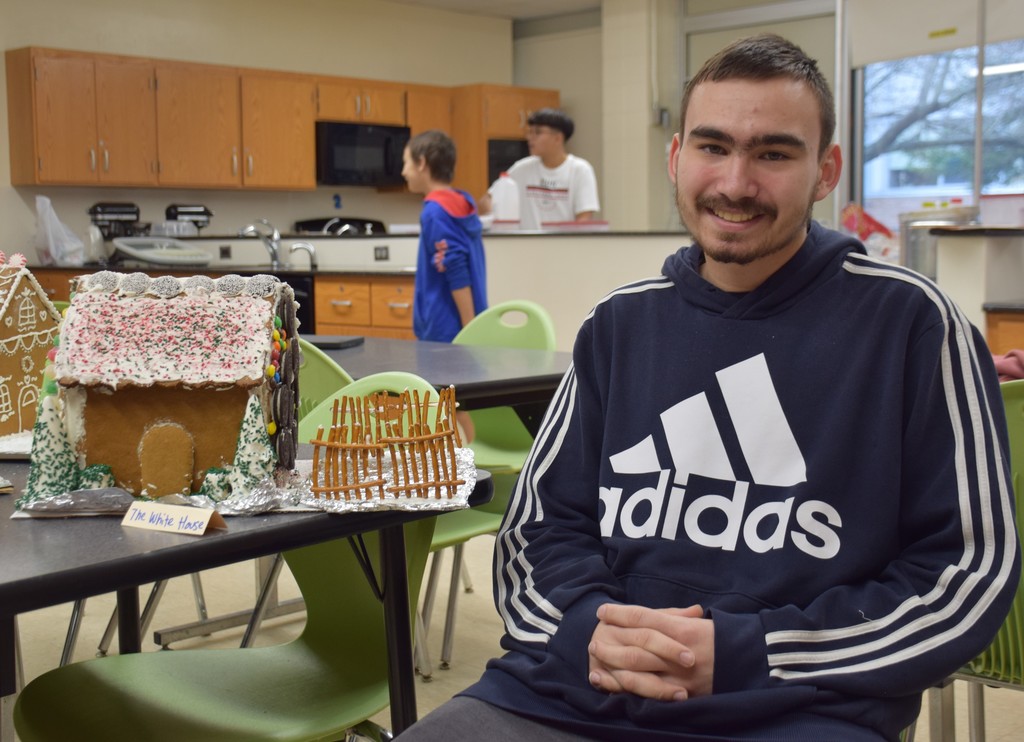 Locust Valley High School senior and starting point guard Payton Tini scored her 1,000th point for the Falcons during their game against the visiting Malverne Mules on Jan. 3. She became the fourth member of the undefeated 2020 team to achieve the feat, joining former teammates Lindsay Hogan, Paige O'Brien and Julia Sabatino. Tini stepped to the free throw line with the team ahead in the third quarter and hit nothing but net for her career milestone. After celebrating with her teammates during a timeout, Tini got back to the court, helping the Falcons secure a 53-39 win with an impressive stat line of 25 points, nine rebounds, six steals and four assists. Tini is a co-captain, who has played at the varsity level since she was in eighth grade. She was also a starter in every one of the 54 consecutive games the team won from 2020 to 2021, which is a Long Island record. The point guard was an All-County and All-State player last year. The basketball star also plays soccer and lacrosse for the Falcons and has committed to play lacrosse at Rutgers University in the fall.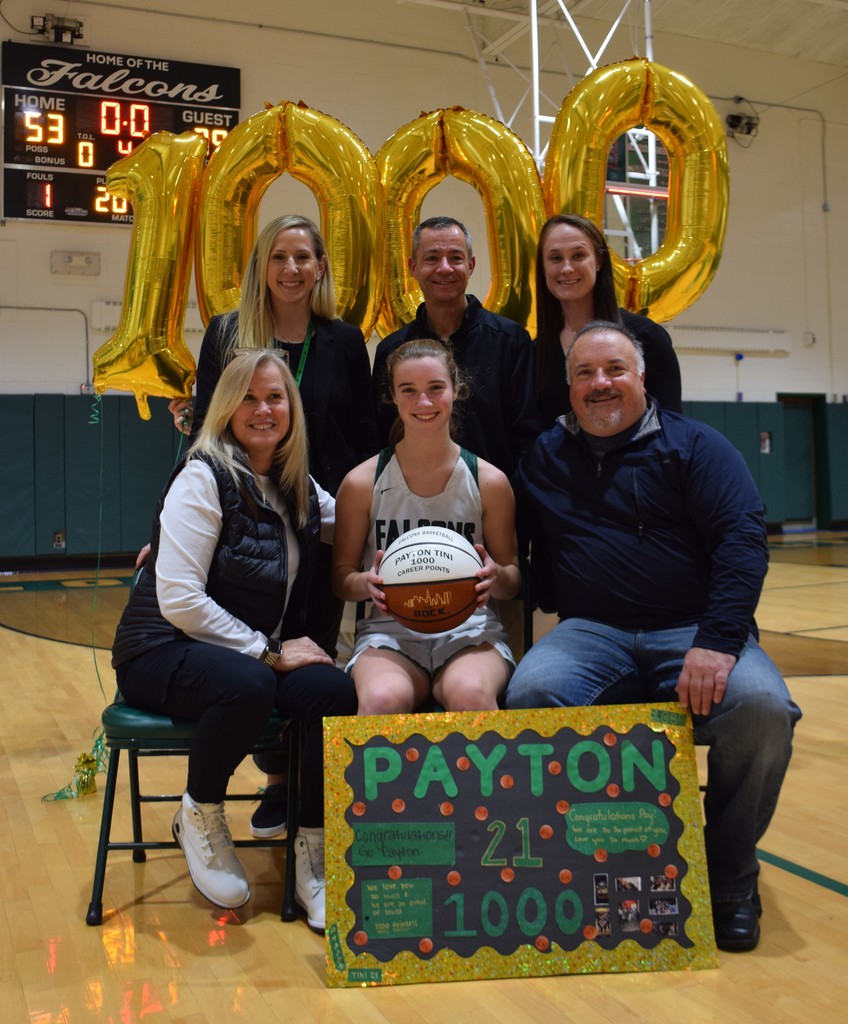 Locust Valley's Bayville Primary School second graders in Ms. Higgins and Mrs. Morales' class shared their new knowledge of science and literacy with older peers and teachers during the building's Learning Expo this winter. During the event, the class welcomed fourth graders from Bayville Intermediate and taught them about subjects such as crabs, spiders and wolves using the digital books and drawings they created after researching various topics. The event served as a culminating activity to Bayville Primary students' unit of study on non-fiction reading and writing.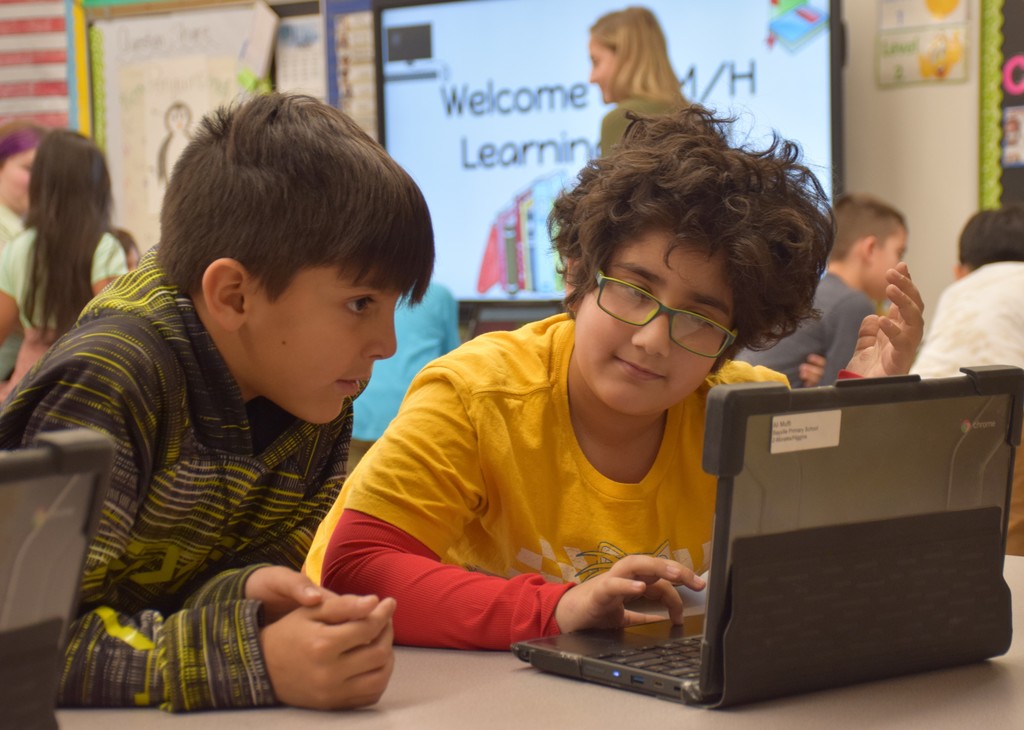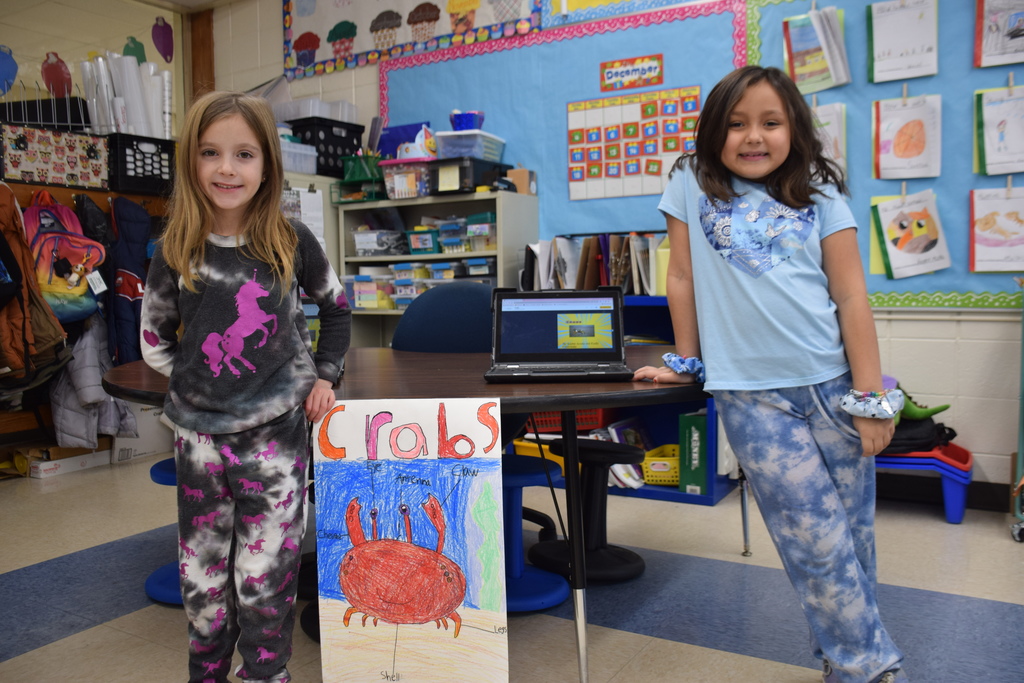 As part of an ELA project, Locust Valley Intermediate School third grade students in Ms. Yanez's class recalled memorable events in their lives and used those times as the inspiration to create original books. Through the lesson, the students learned how to add dialogue, insert transition words and utilize figurative language to give their writing some additional details. The classmates also peer edited each other's stories before reading their final versions out loud. Once completed, the students had the chance to read their books to visiting family members in class.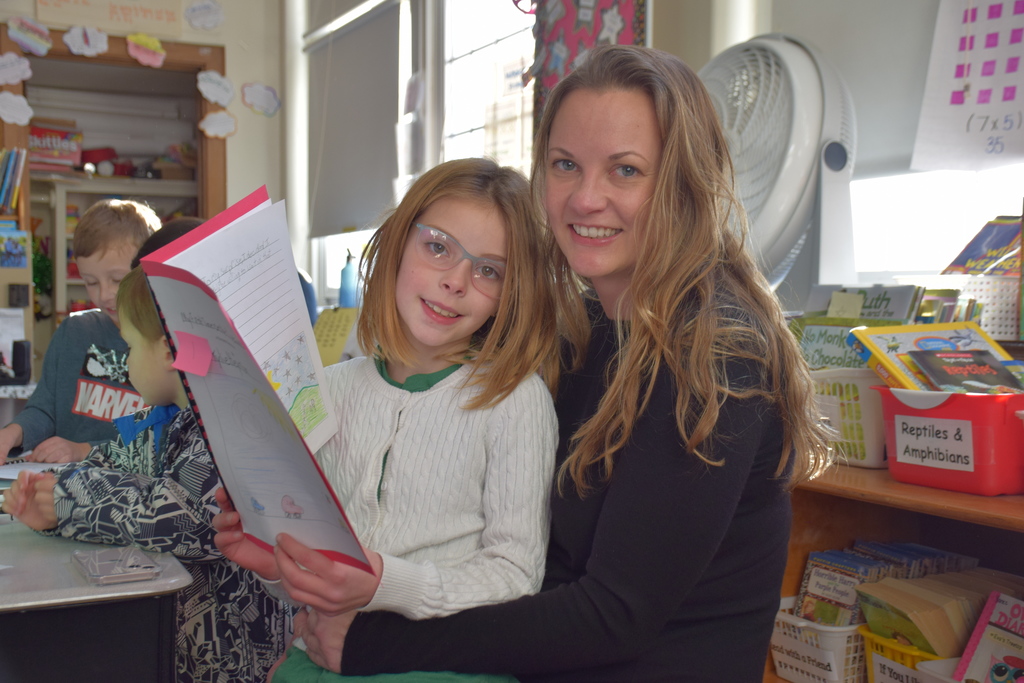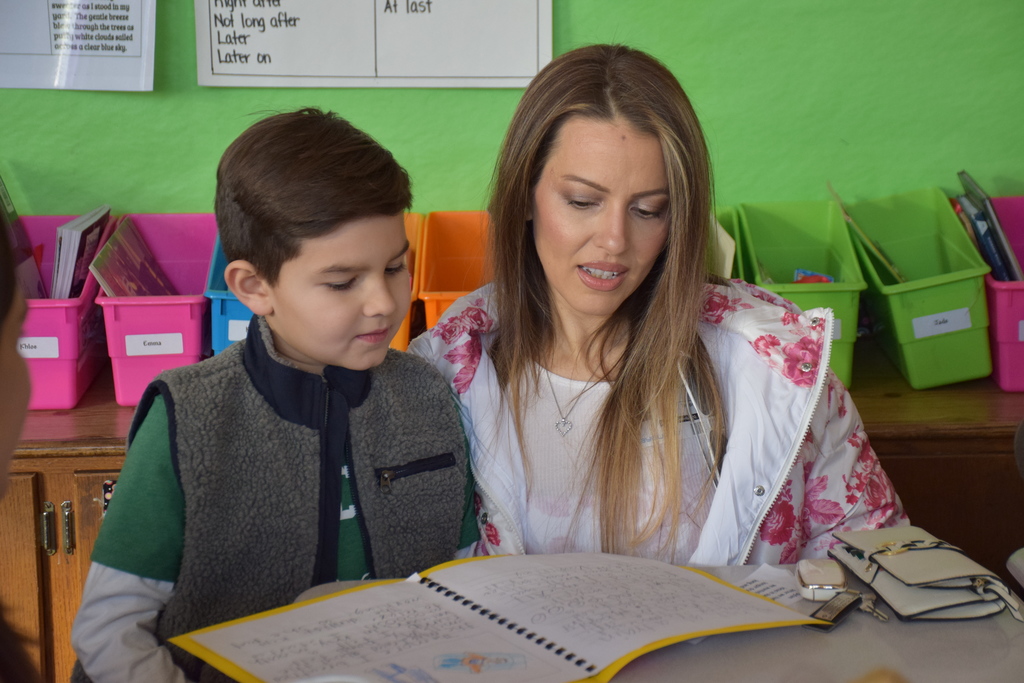 Members of the Locust Valley High School varsity wrestling team brought season's greetings in December when they caroled in Bayville to raise money for the Olivia Hope and Matthew Fetzer Foundations. On the day of the event, coach John Brush dressed up as Santa Claus and accompanied the team as they paraded through the neighborhood across from St. Gertrude's Church. There, the student athletes handed out flyers with information on how to donate to the charities before serenading residents with holiday tunes like "Feliz Navidad," "Last Christmas" and "Deck the Halls" among others. The team conceived the event as a way to give back, as the community has been so supportive of them. They are still raising money for the two charities via gofundme.com under the name "Wrestling Against Childhood Cancer."