Students at Bayville Primary School had some special guests visit their classrooms on Dec. 19. Lucie the Golden Doodle from Therapy Dogs of Long Island and BP teacher Mrs. Maggie Holtz's certified therapy dog Holly the Golden Retriever came to spread some holiday cheer. Students enjoyed a relaxing moment before the winter break by petting and reading to the dogs.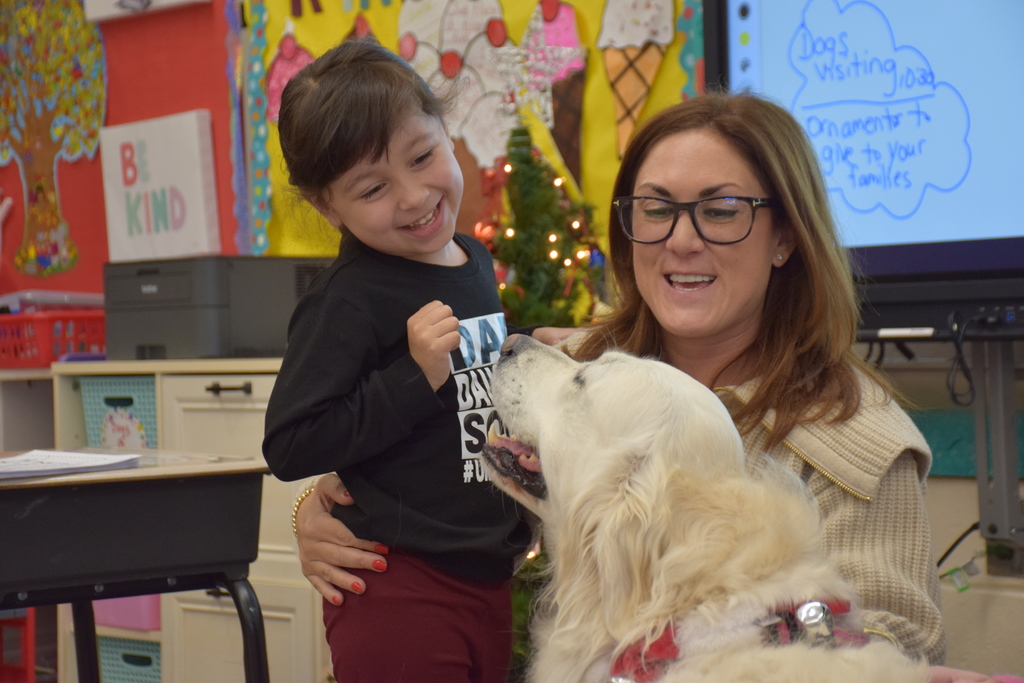 As a result of their performance on and off the field, 148 Locust Valley High School student-athletes recently received New York State Public High School Athletic Association Fall 2022 Scholar-Athlete Individual Awards. In addition, seven fall teams also attained Scholar-Athlete Team status. To earn the individual honors, those 148 Falcons maintained GPAs of 90 or higher during their seasons. The team honors were given to the boys cross country and volleyball teams, the girls cross country, tennis, volleyball and field hockey teams and the high school swimming team in recognition of the teams cumulatively maintaining a GPA of 90 or higher.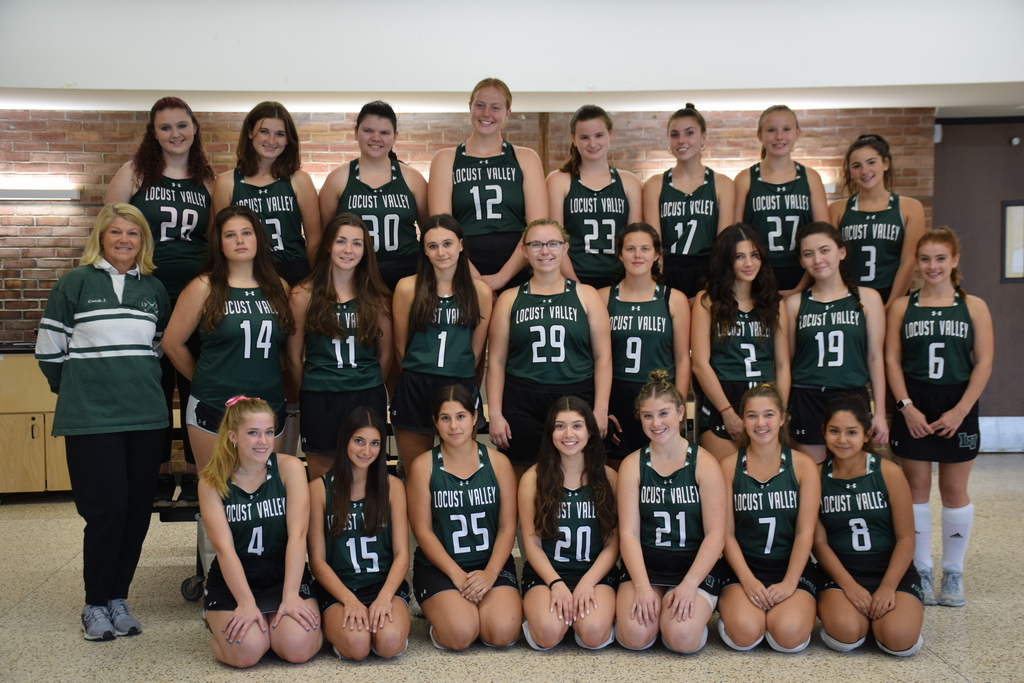 Twenty-seven Locust Valley Middle School students competed in the school spelling bee in front of their friends and family in the MS/HS auditorium on the morning of Dec. 19. Humnaa Abid took first place, clinching the school title on the word "Leander." Katelyn DiLorenzo finished in second and will join Abid in the regional level competition the ScholarSkills Long Island Spelling Bee. Students from sixth to eighth grade qualified by winning their classroom spelling bees and did their classes proud by navigating around a dozen rounds of challenging words. Abid and DiLorenzo, both eighth graders, will participate in the first round of the Long Island Regional Spelling Bee, which is a written spelling and vocabulary contest administered by ScholarSkills officials via Zoom, in February. Students with the top scores will proceed to the second and final round in March.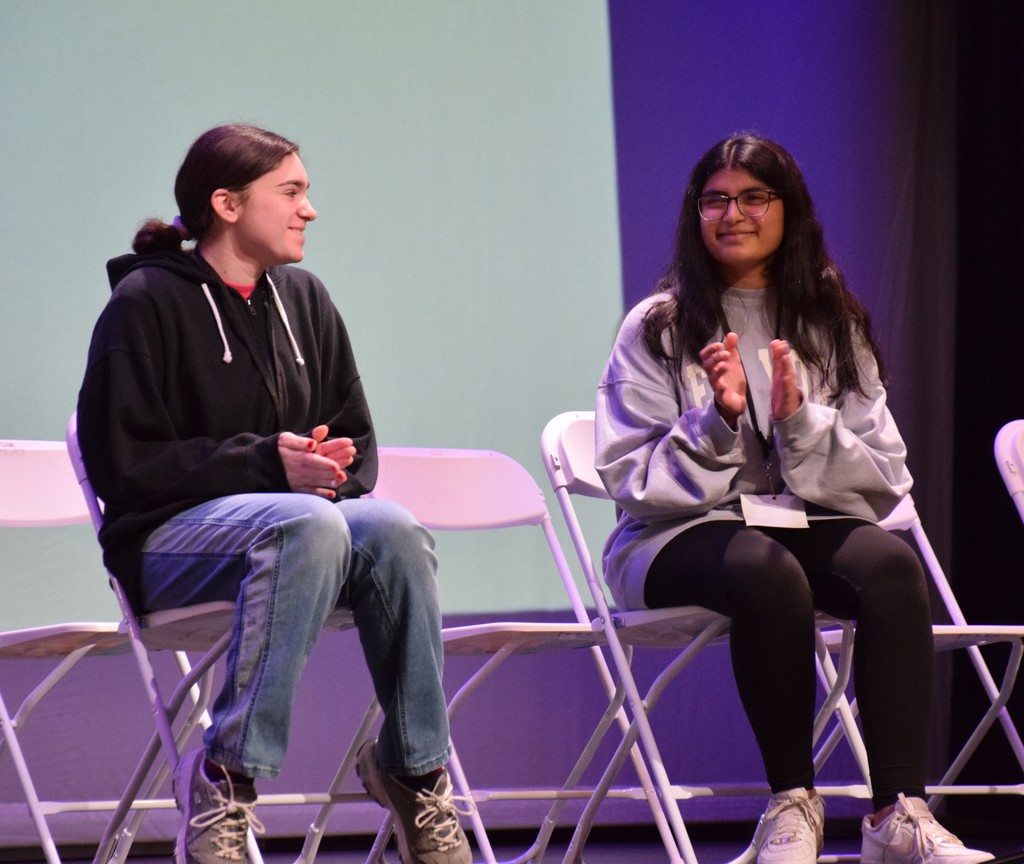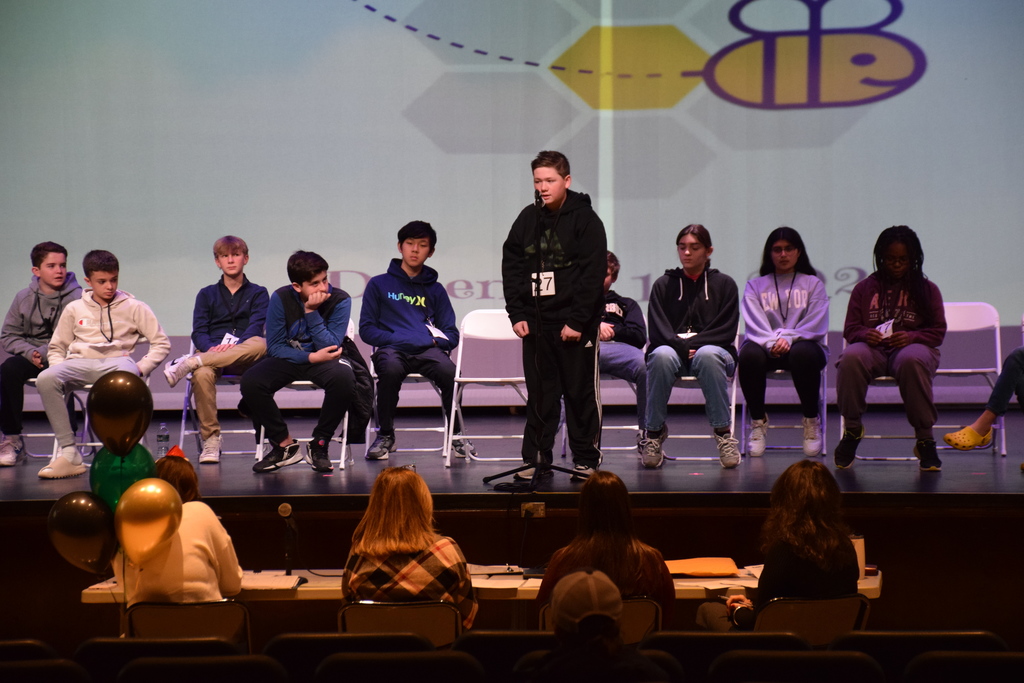 Winter Concert season brought the school community together across Locust Valley this past week. Hundreds packed the MS/HS and Locust Valley Intermediate auditoriums from Dec. 12-15 to watch the incredibly talented students and conductors of the chorus, bands and orchestras perform songs they have put months of work into. Students brought holiday cheer with tunes, such as "Carry the Light (Shalom)," "Feliz Navidad," "Frosty the Snowman," "Sleigh Ride" and many classics and modern favorites.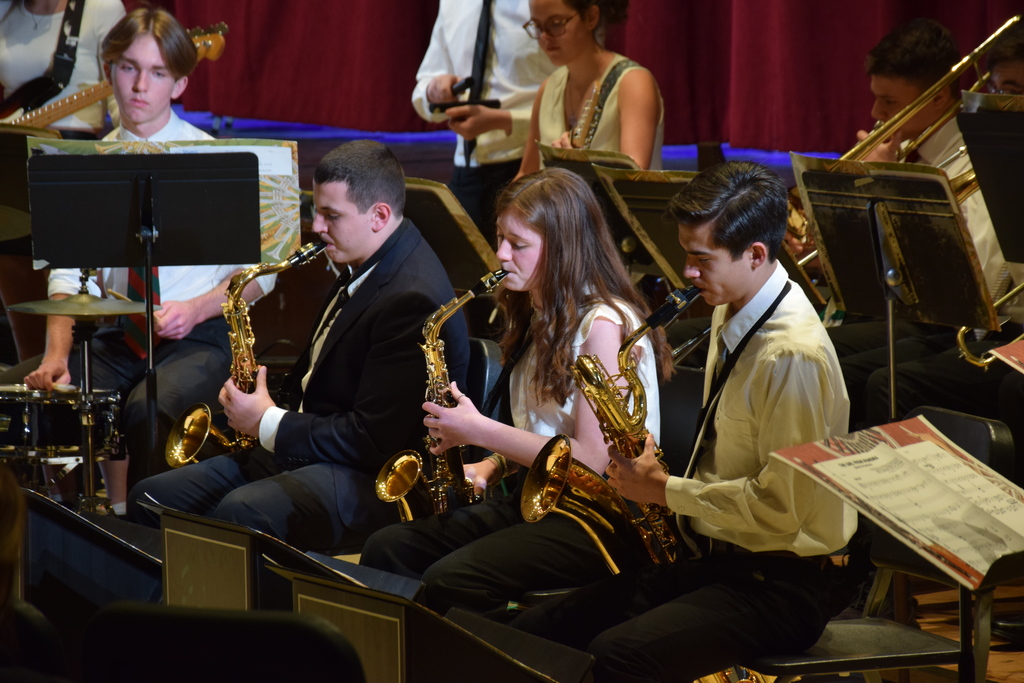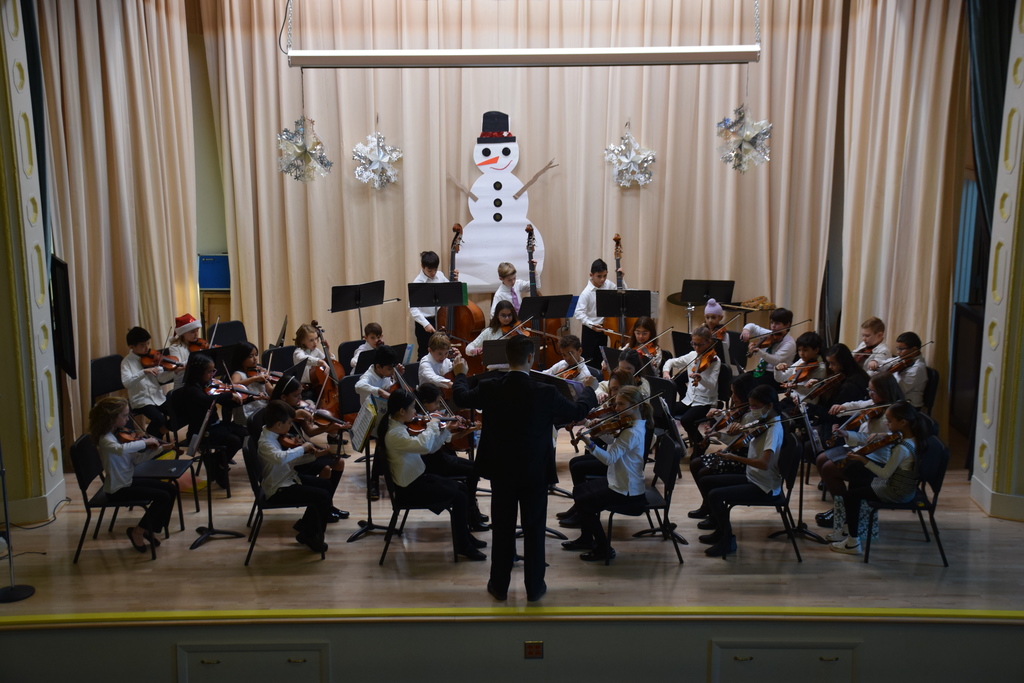 The Locust Valley Elementary Parents' Council hosted its annual Holiday Boutique on Dec. 13 and 14. During the event, students from Ann MacArthur and Locust Valley Intermediate searched for gifts for their families, friends, pets and others. There were many options for the students to choose from, including team pennants, coffee mugs and jewelry. The event reinforced real-world math skills, as the students worked to purchase items within their allotted budgets.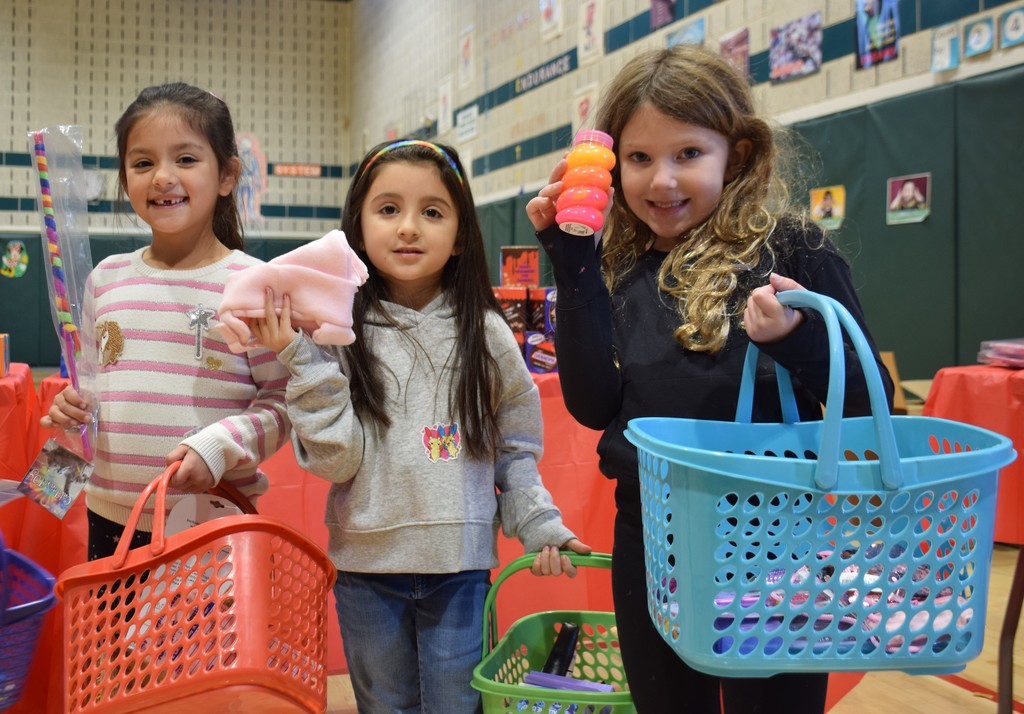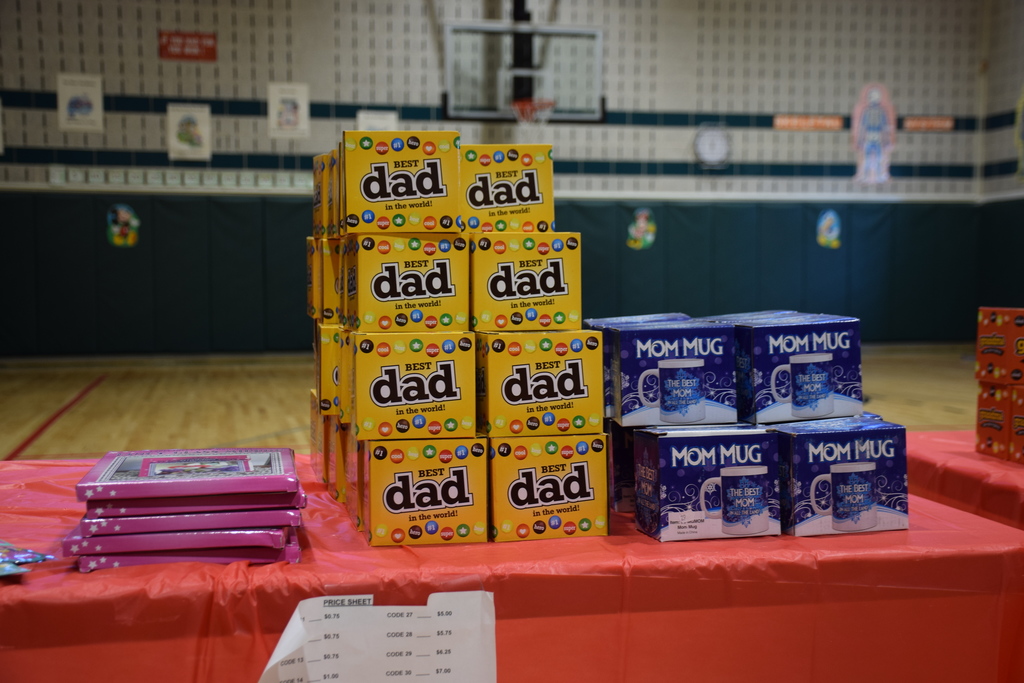 The Locust Valley High School boys varsity soccer team took home several awards at the county awards dinner on Dec. 6. Senior forward Brandon Villanueva was named Nassau County Class B Player of the Year, Conference Offensive Player of the Year and earned All-State Honors, as well. Falcons Juniors Johnny Guillen and Daniel Ceja received All-County honors and Ceja was also named the County Finals Most Valuable Player. Junior Daniel Green was an All-County Honorable Mention. Gerardo Salinas, Miklos Argyelan, William Guillen and William Jacobs were named All-Conference players. The Falcons were Class B finalists, managing a 9-3-1 conference mark and 11-3-1 overall record.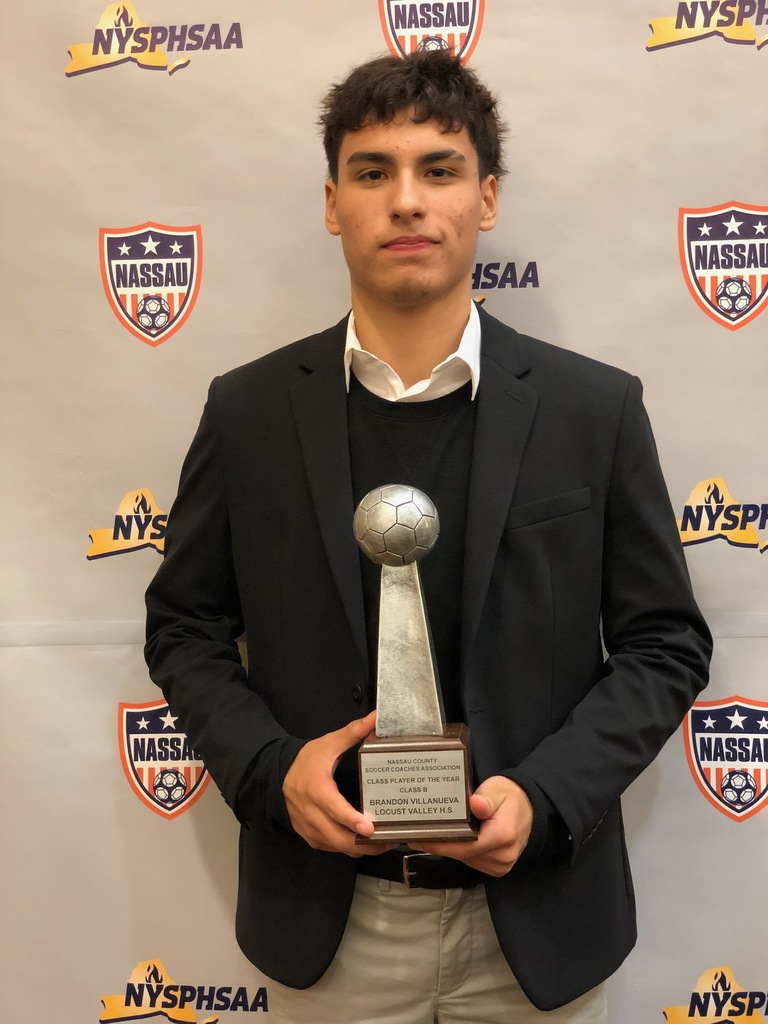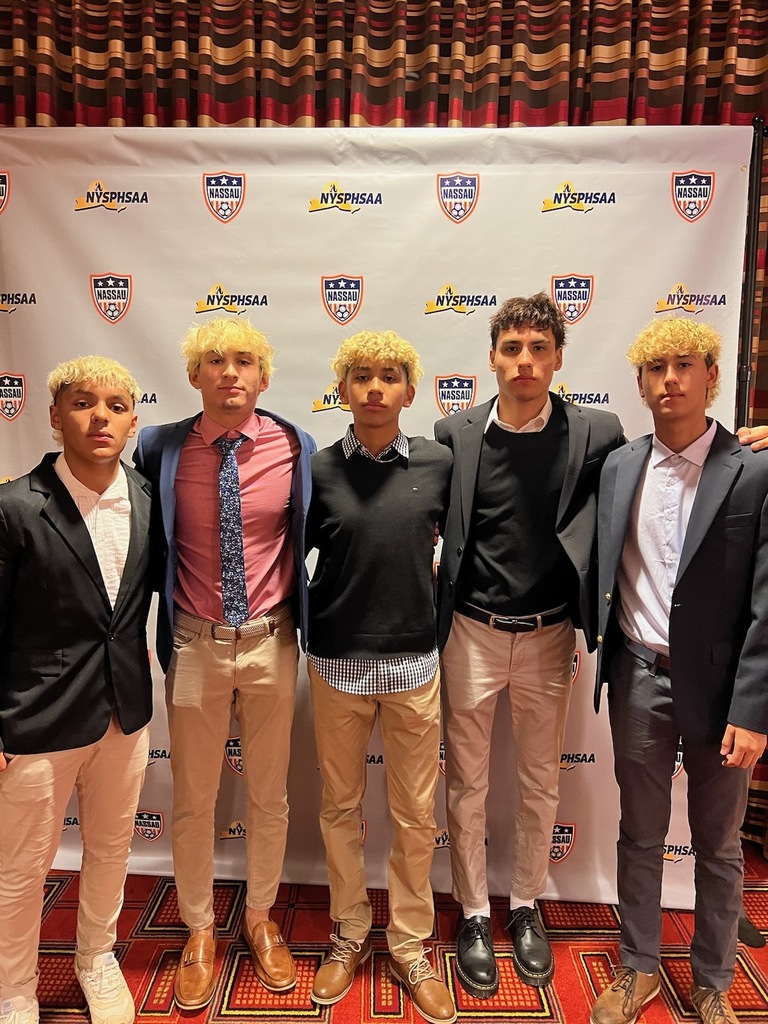 This year's winter concert season commenced on Dec. 8 as Locust Valley Middle School's sixth grade orchestra, chorus and band took to the stage in the high school auditorium. The talented sixth graders played a variety of classic and modern holiday tunes, including "Frosty the Snowman," "Santaland Jam" and "Sparklejollytwinklejingley" in front of friends and family. The holiday spirit continued to shine through as Bayville Intermediate School students performed for Bayville Primary School students on Dec. 12 and during an encore show for friends and family on Dec. 13 in the BI auditorium. During the shows, the school's orchestra, chorus and band played songs including "A Jamaican Christmas," "Boogie Woogie Holiday" and "Chanukah Lights & Dreidels."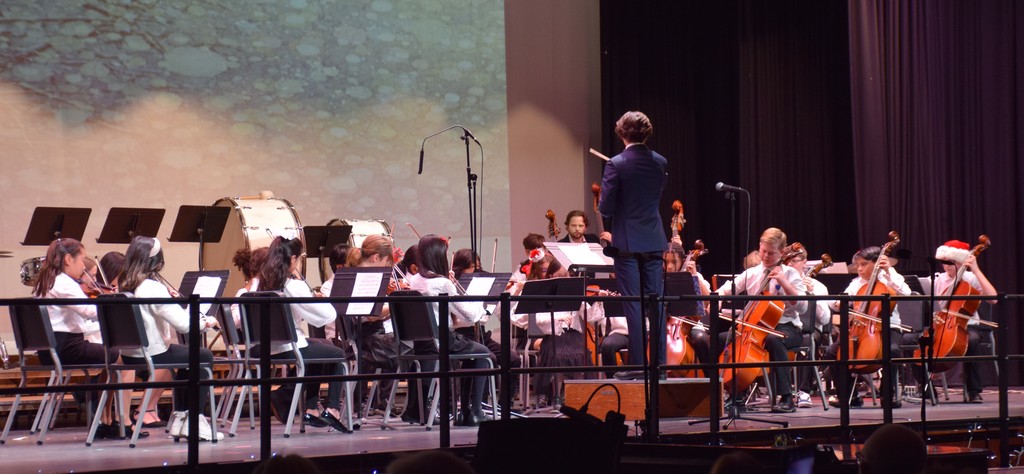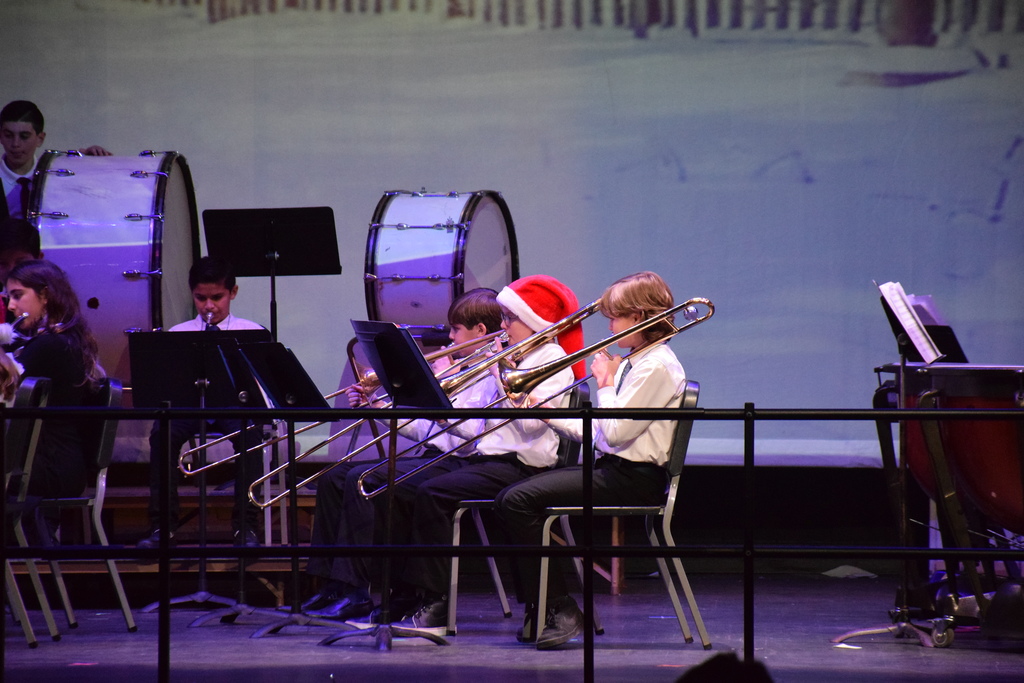 The holiday season is in full swing in Locust Valley and Bayville! Students from the high school's Interact Club made their way over to Bayville Primary on Dec. 8 to help Brittany Fassari's class create beautiful and sweet gingerbread houses. Ms. Fassari's students used frosting, M&M's, gum balls, Froot Loops, candy canes and more to dress up their houses and ice cream cone trees. Ann MacArthur Primary students got their chance to create ornate gingerbread houses with their parents and volunteers from the high school's Animals and Environmental Awareness Club on Dec. 9. Members of the club provided bags of candy, hot chocolate, coloring books and stuffed animal "pet pals" to AMP students and assisted them with their gingerbread house designs.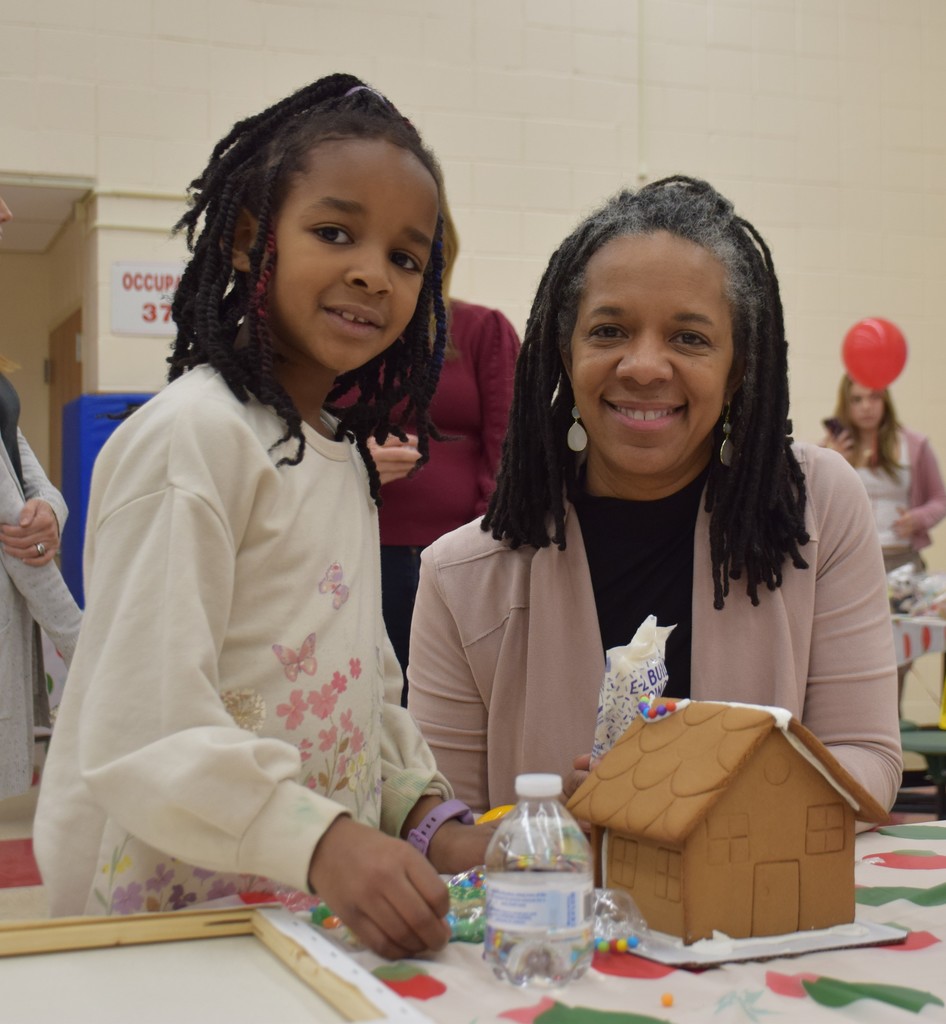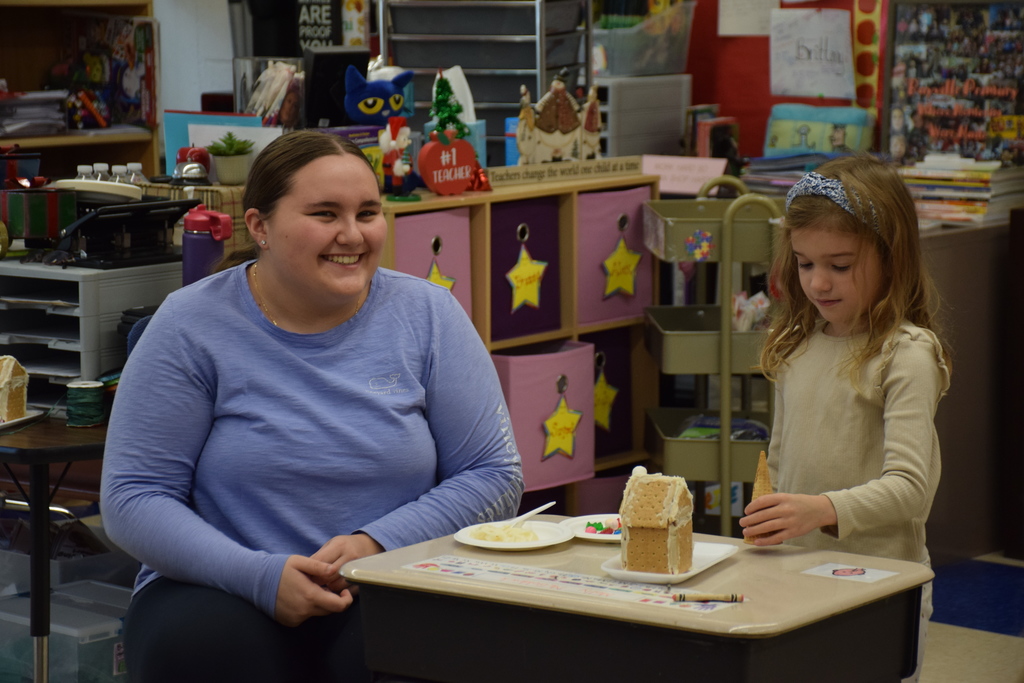 Bayville students flocked to Bayville Primary on Dec. 6 and 7 to grab gifts for their friends, family, pets and others at the Bayville Elementary Parents' Council Holiday Boutique. The parent council provided candy and gifts like stuffed animals, ornaments, squeaky toys for pets and more on tables at the school's stage.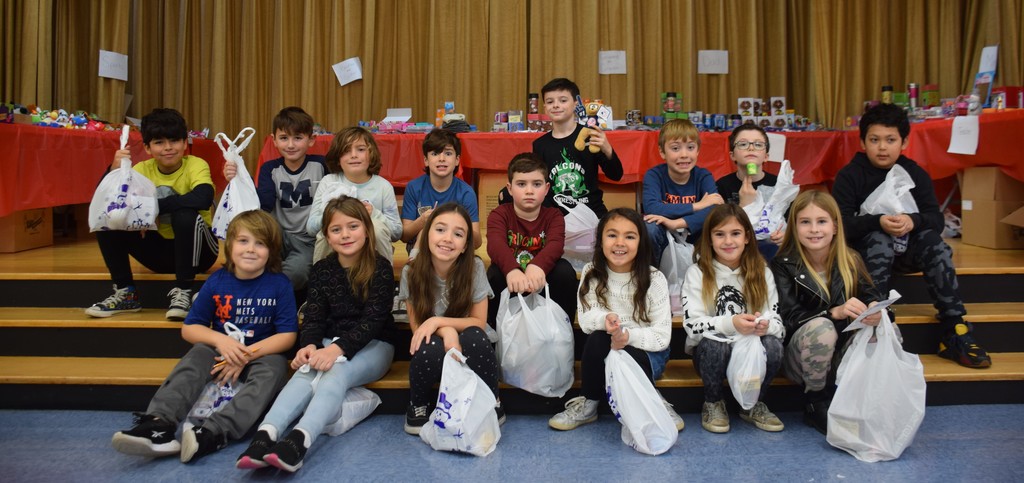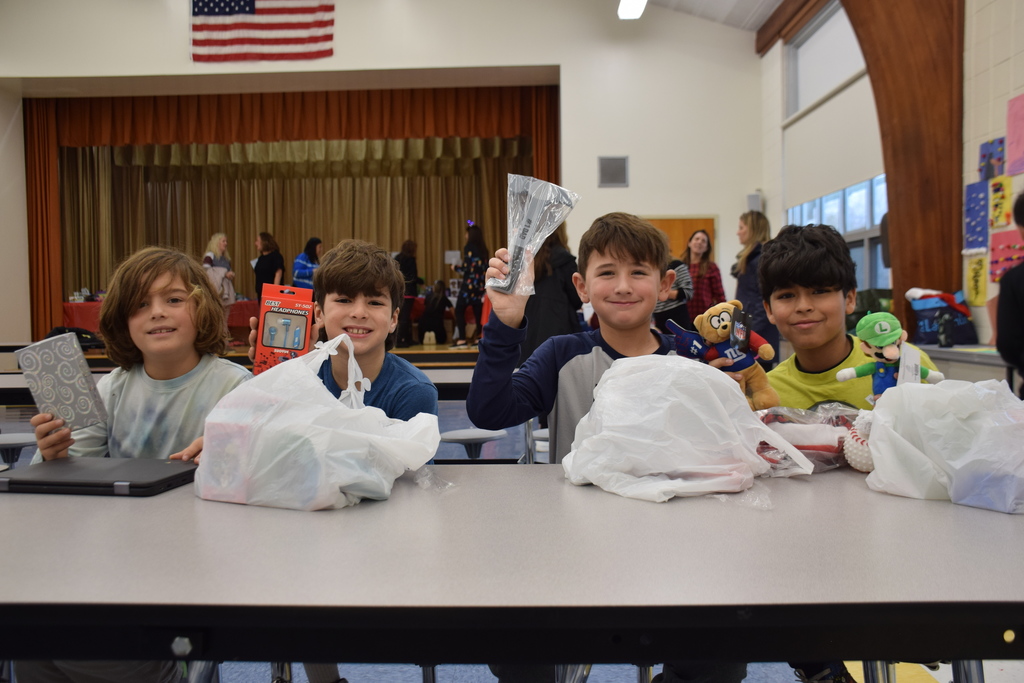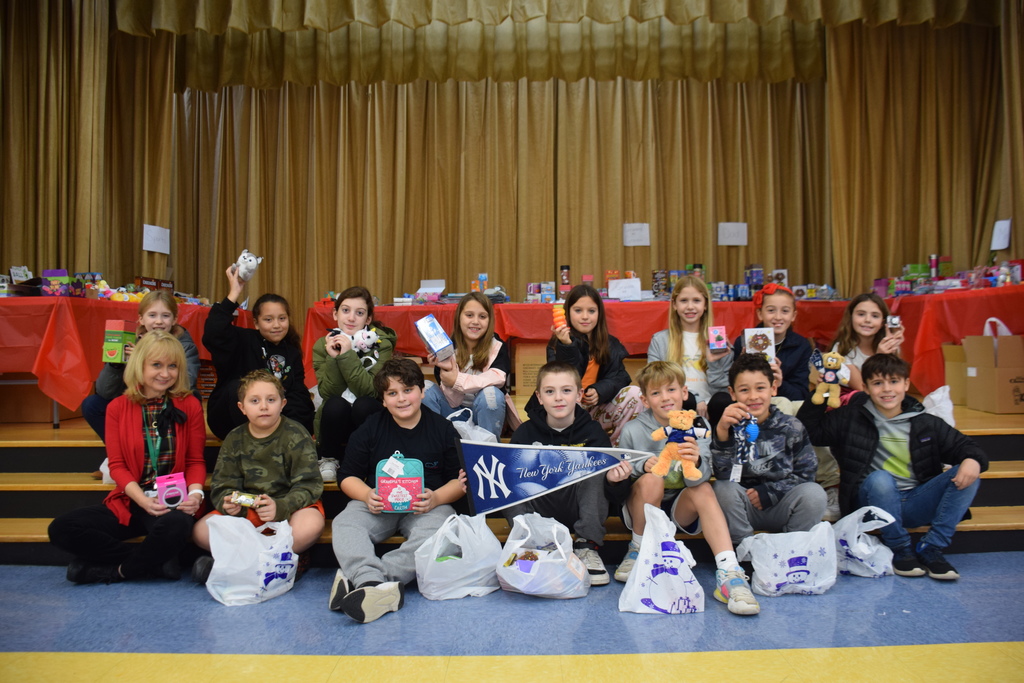 The Locust Valley High School stage band and chamber singers brought season's greetings this week by performing classic Christmas and Hanukkah tunes at the Bayville and Locust Valley tree lightings on Dec. 3 and 6. The band and singers braved the pouring rain on both nights with the help of the Town of Oyster Bay bandshell in Bayville and the gazebo at Thomas Park in LV and introduced Santa riding in on local firetrucks.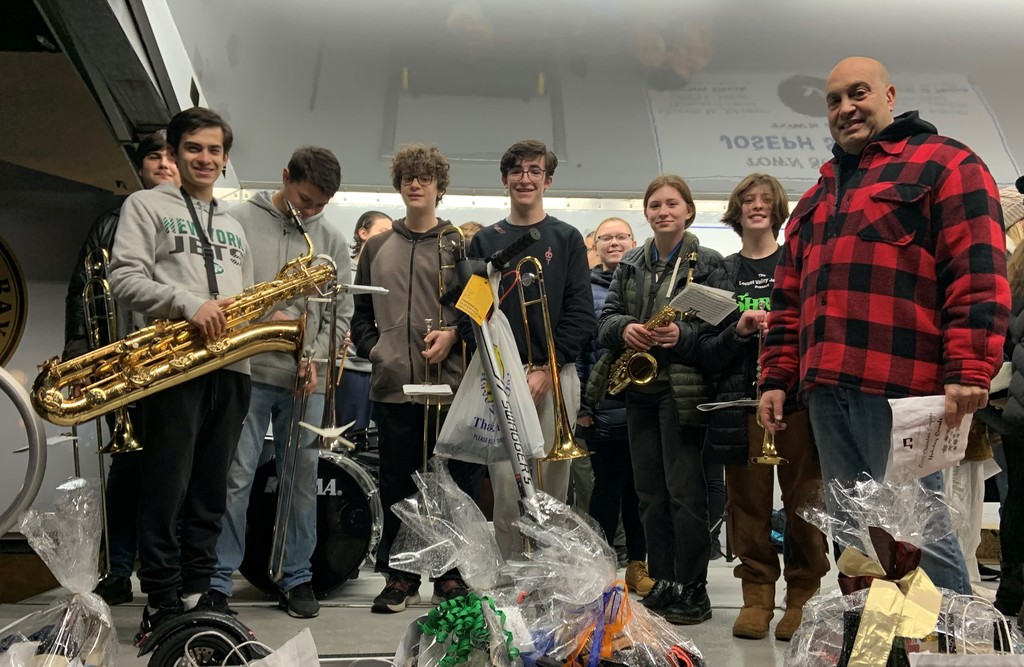 A Locust Valley High School alumna is taking her talents to New York City in January. Locust Valley Jesters veteran Brooke Di Spirito (LVHS Class of 2018) is set to bring her musical adaptation F. Scott Fitzgerald's novel "The Beautiful and the Damned." But that is just the start of her exciting 2023, as Di Spirito will travel to Sweden in late June to present at the F. Scott Fitzgerald Society Conference. Di Spirito adapted the Fitzgerald novel into a musical over the course of three years while she worked toward her English degree at Northeastern University. The show was cancelled three times because of the pandemic but will finally make it to Manhattan on January 17 at the lounge 54 Below. The show debuted at the Jeanne Rimsky Theater in Port Washington in July. "I totally freaked out," DiSpirito said of finding out her show was picked up by 54 Below. "I was trying not to get my hopes up because I had reached out to about 90 venues over the few years, I got responses from three. I'm really flattered and shocked that professionals are going to perform in it and sing my songs." Di Spirito based her senior thesis at Northeastern on the Fitzgerald novel and convinced the school to put the show on in 2021, but the lingering pandemic prevented the show from going forward. After graduating and returning to New York, she continued to try to find a home for her show until finally getting the good news from 54 Below. The 22-year-old has worn quite a few hats for the production including writer, lyricist and choreographer. Her love for the performing arts world started at an early age as a ballet dancer and continued into high school through her freshman English teacher Mr. Lynch's class. There, Di Spirito wrote a dramatic monologue and performed it in front of her class. After that positive experience, Di Spirito requested to be in Mr. Lynch's class for IB English and IB Philosophy. "He was a mentor to me," Di Spirito said. "I would show up with something that didn't make a ton of sense and he would workshop it with me. I would bring my friends and we would stand on the stage in his classroom until something came out of it. He (Lynch) was always cheering us on." As a member of the Locust Valley Jesters, Di Spirito appeared in musicals "The Music Man," "State Fair," "Pippin" and "Les Misérables" and shows like "12 Angry Jurors" and "All I Needed to Know I Learned in Kindergarten." "I was not really much of a singer or an actress, but I was always recruited to help with the choreography on musicals," Di Spirito said. "That led me into the plays and I was like 'OK, maybe I'll learn to act a little bit.' There were a ton of opportunities to be involved and see how musicals worked." DiSpirito is not the only Locust Valley High School talent involved in the production. Beatrix and Griffin Postley (Class of 2020 and 2022) performed in the show in Port Washington, with Beatrix also serving as musical director and vocal arranger. Hans Kiessling ('20) and Brooke's brother Michael DiSpritio ('20) both played in orchestra. Beatrix Postley, Kiessling and Michael DiSpirito will also help in the January show. In Sept. 2022, DiSpirito received an email from at the F. Scott Fitzgerald Foundation. A professor who is part of the society told Di Spirito that he had seen her show and published a glowing review in the society's newsletter. The editor of the newsletter then extended an invitation for Di Spirito to come to the conference in June and talk about her experience adapting the musical. "I was very surprised and extremely flattered," Di Spirito said. "When I started this, I was 19 and had no plans that anyone would see it. I thought maybe we would do it at my school and my friends would come see it." The responsibility of adapting the work of an author with an entire society based around them is not lost on Di Spirito, but she is looking forward to conversations that will come out of the show. Members of the society will be in attendance when the show hits the stage next month.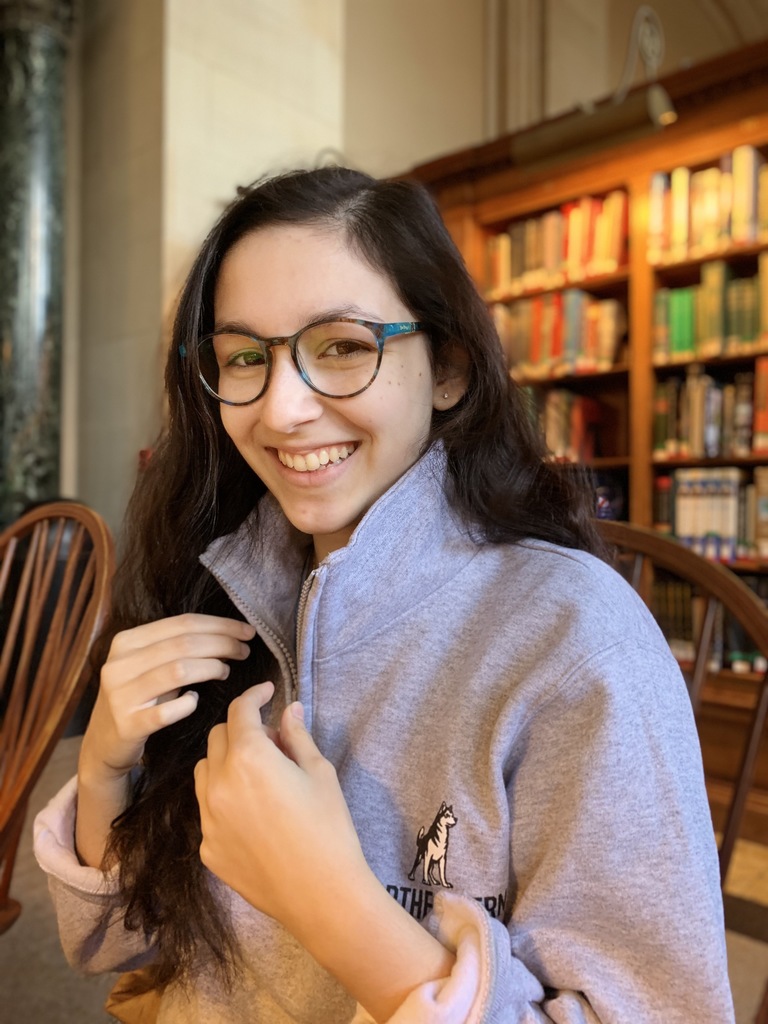 On Dec. 5, Locust Valley High School welcomed New York State Supreme Court Justice Timothy Driscoll and Nassau County Family Court Judge Colin O'Donnell to speak to juniors and seniors about civics and career opportunities. Justice Driscoll and Judge O'Donnell, residents of Locust Valley and Bayville, discussed freedom of speech, Miranda rights, teenage impact on voting and careers in the court system. The district was happy to have these local leaders provide their experience and expertise to its students.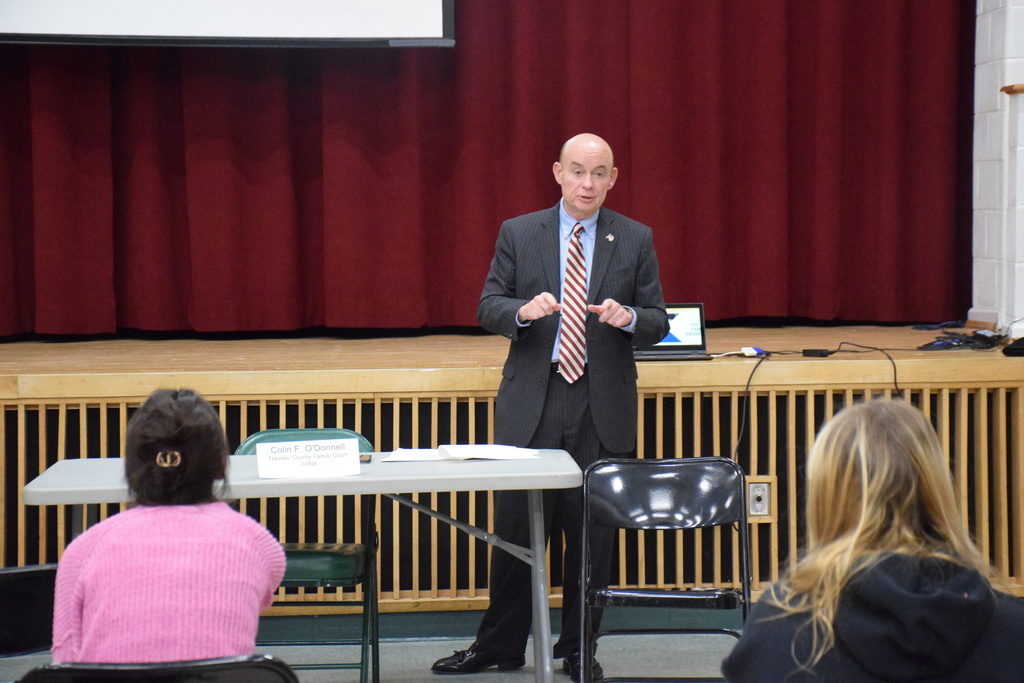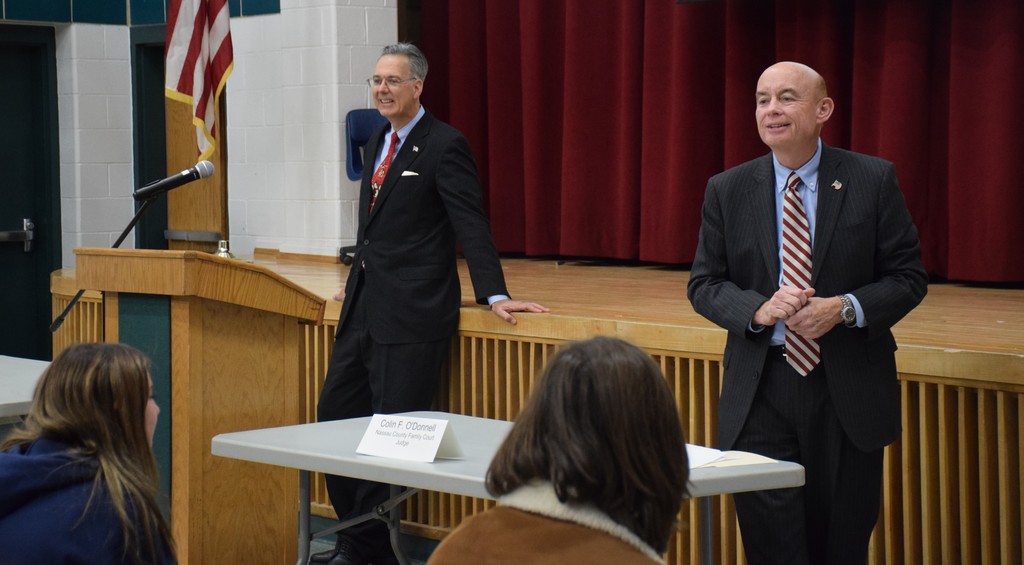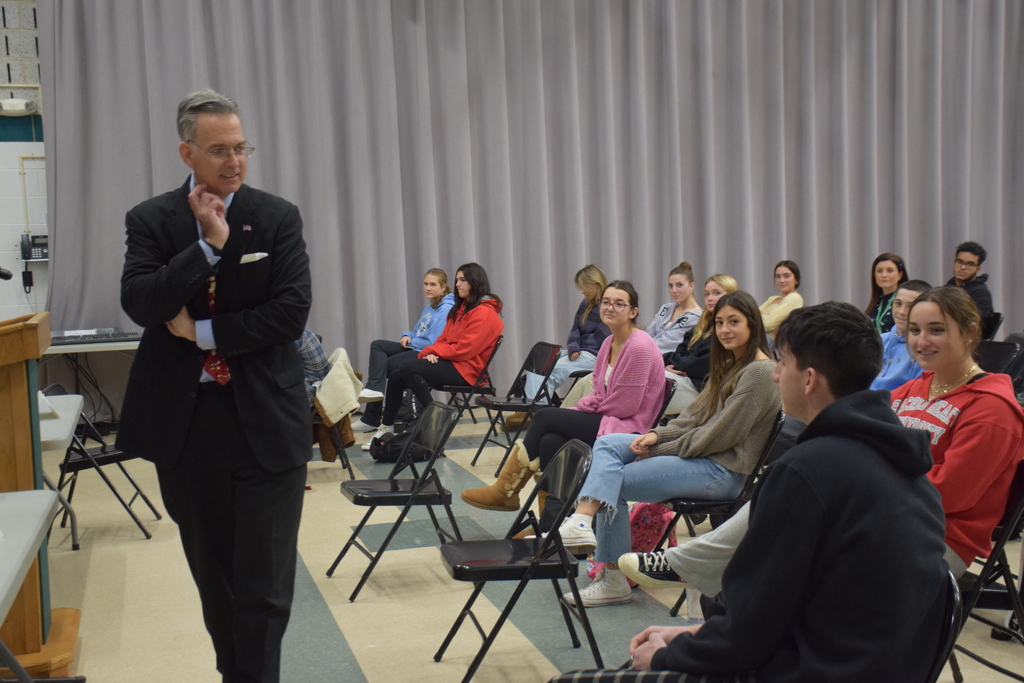 Locust Valley Intermediate's class 3CG held a Writing Celebration on Nov. 30 where students showed their parents books they wrote and assembled. The celebration was the culmination of the class' first writing unit in which Ms. Gauck and Mrs. Carrara taught students about the writing process.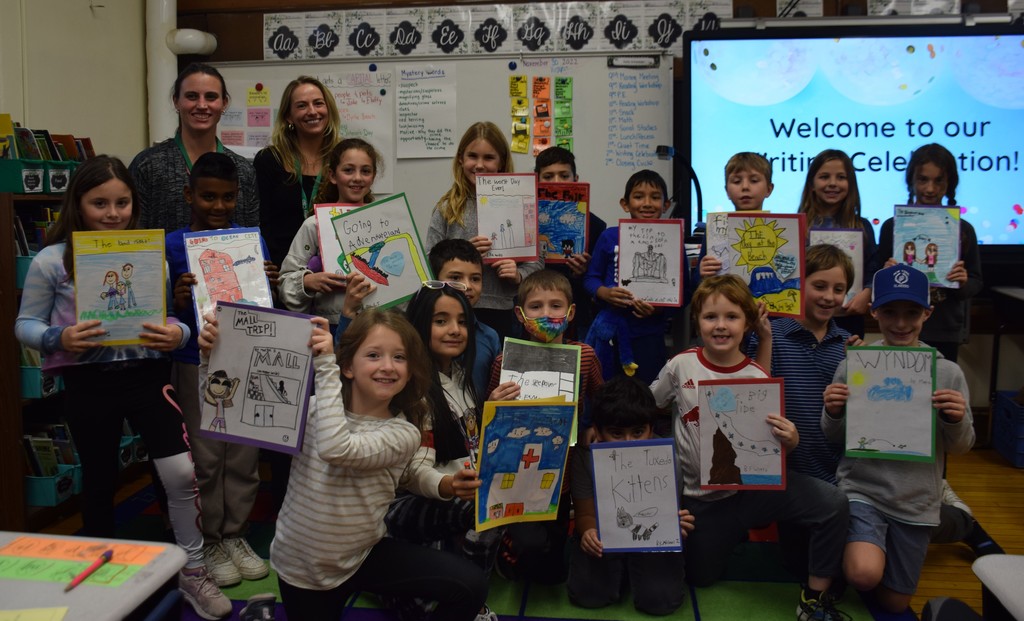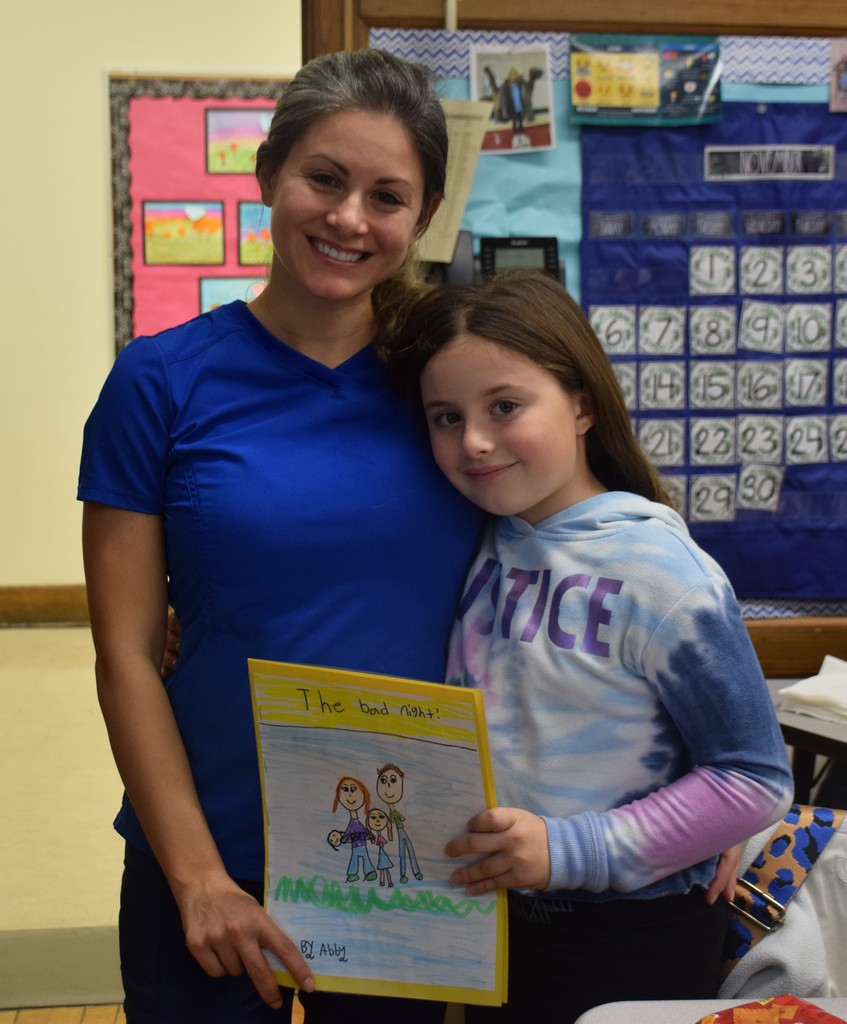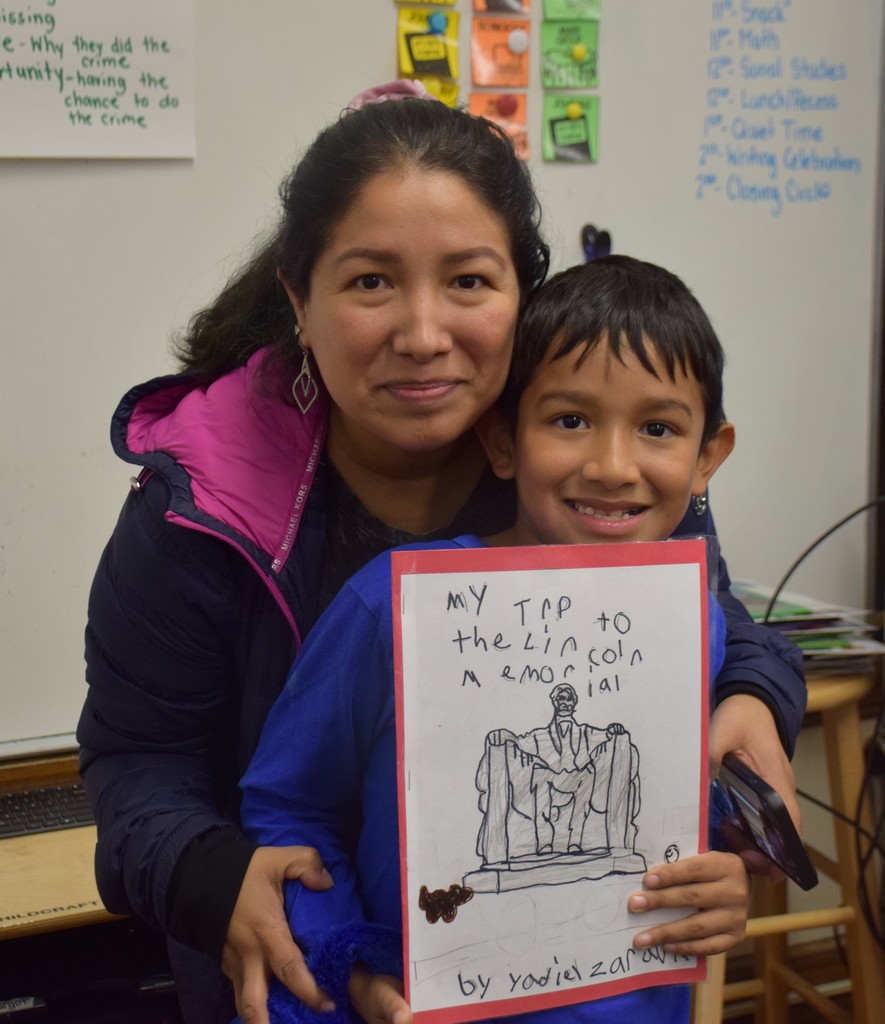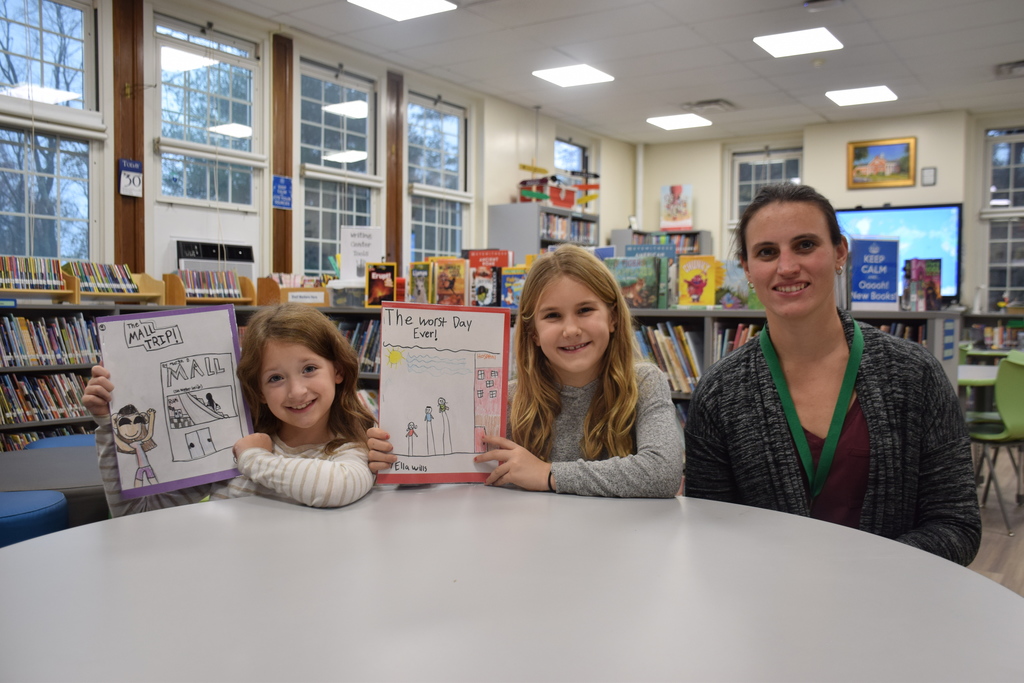 The Locust Valley Falcons had a fantastic showing at the Nassau County Girls Soccer Coaches Association awards dinner on Nov. 28. Senior forward Payton Tini was named All-County and a Senior Scholar Athlete. Tini also took home the Sue Link Memorial Scholarship Award which goes to a senior who demonstrates high academic achievement, exceptional athletic ability and an overall commitment to excellence. Sophomore forward/midfielder Angelica Sheehan and junior defender Heather Loeffler were named All-County Honorable Mentions. Sophomore forward Katie Nabet and eighth grade defender Lillian DeNatale took home All-Conference honors.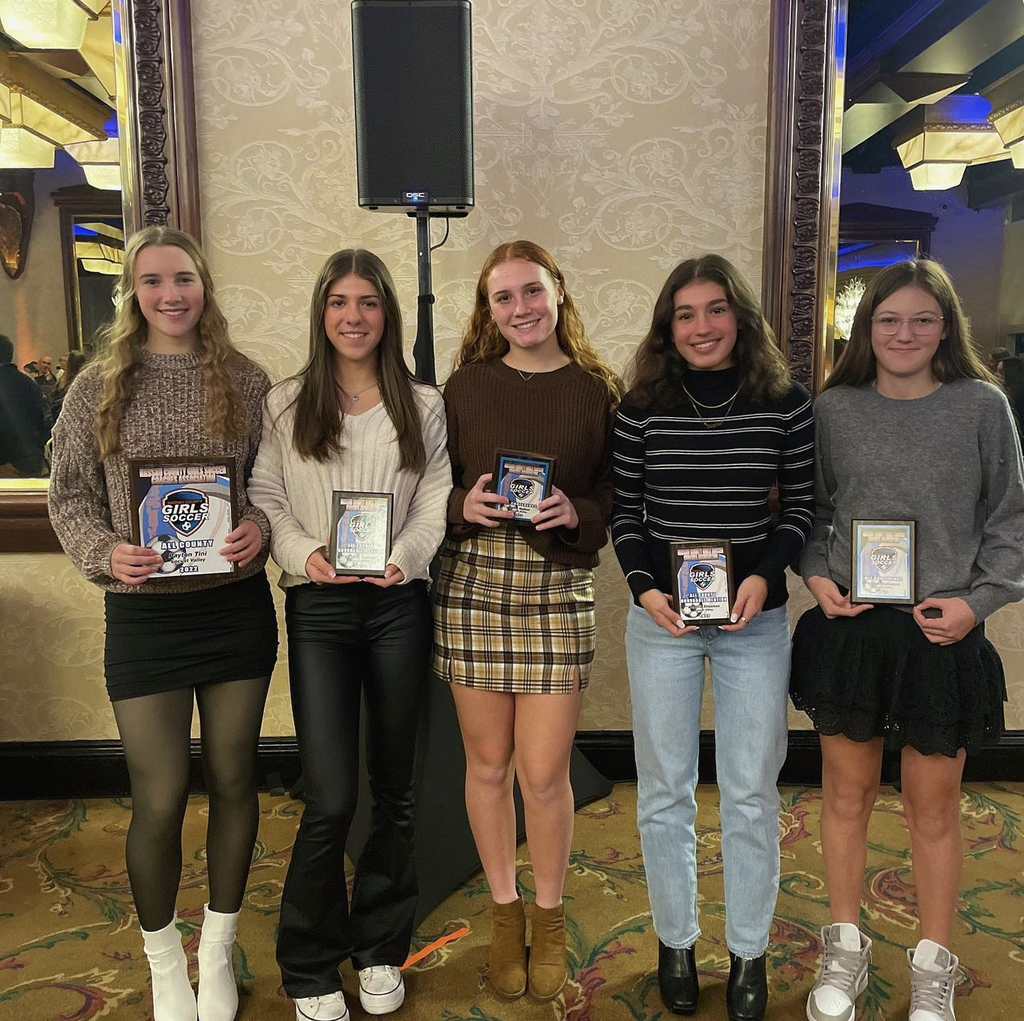 Locust Valley SEPTA is sponsoring a screening of "Avatar: The Way of Water" at the AMC Glen Cove on Dec. 17. Doors open at 12:30 p.m. and the movie starts at 1 p.m. Tickets are on sale now for $20 per person at
https://saturday-afternoon-movie.cheddarup.com/
and door tickets will be sold on a first-come, first-served basis. Contact Corinna Creedon with any questions at 917-837-6986.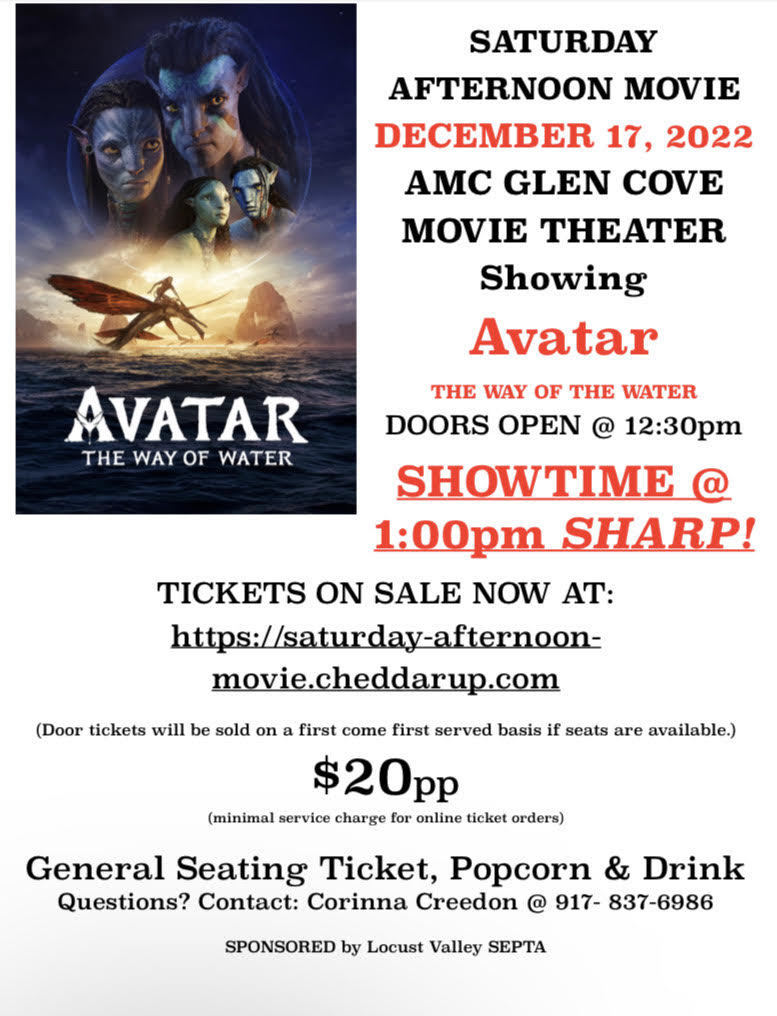 Several young musicians from Locust Valley Intermediate and Bayville Intermediate took part in the Nassau Music Educators Association's Parents Educators and Kids (PEAK) festival on Nov. 19. LVI students Henry Gianastasio, Fallyn Gorham, Jennah Hassan, Nicholas Karousas, Stavros Pasztor and Tenley Walsh and BI students Michaela Blough, Charlotte Merten and Isabella Skelly participated in workshops throughout the day, culminating in a final performance to prepare them as future All-County musicians.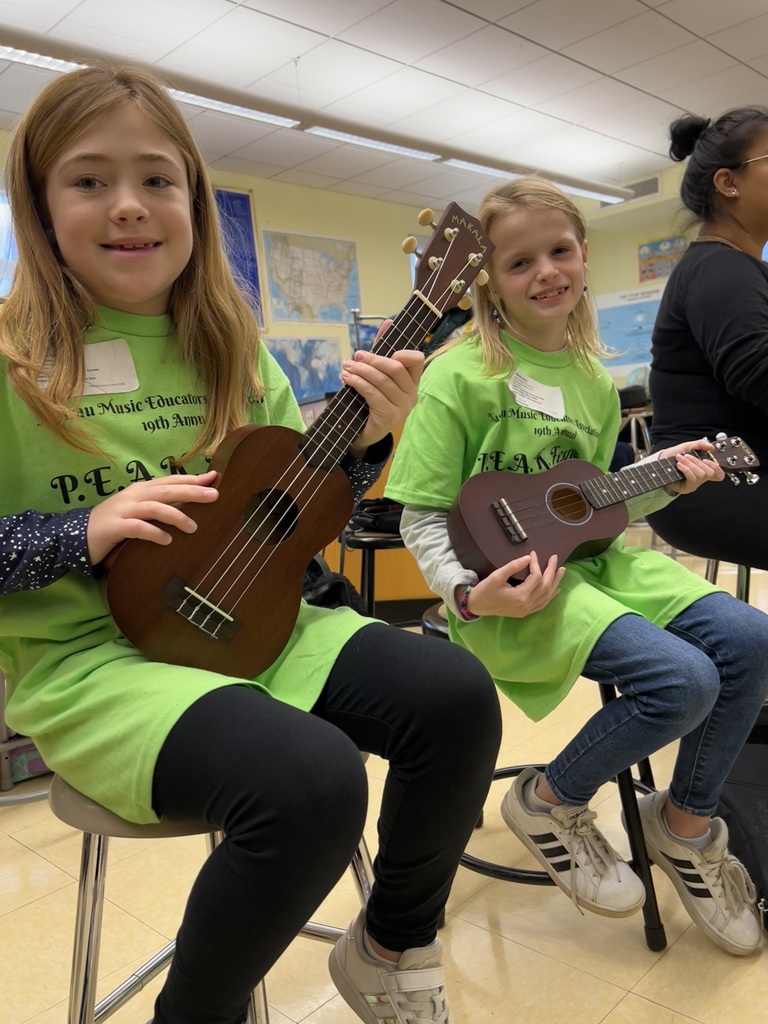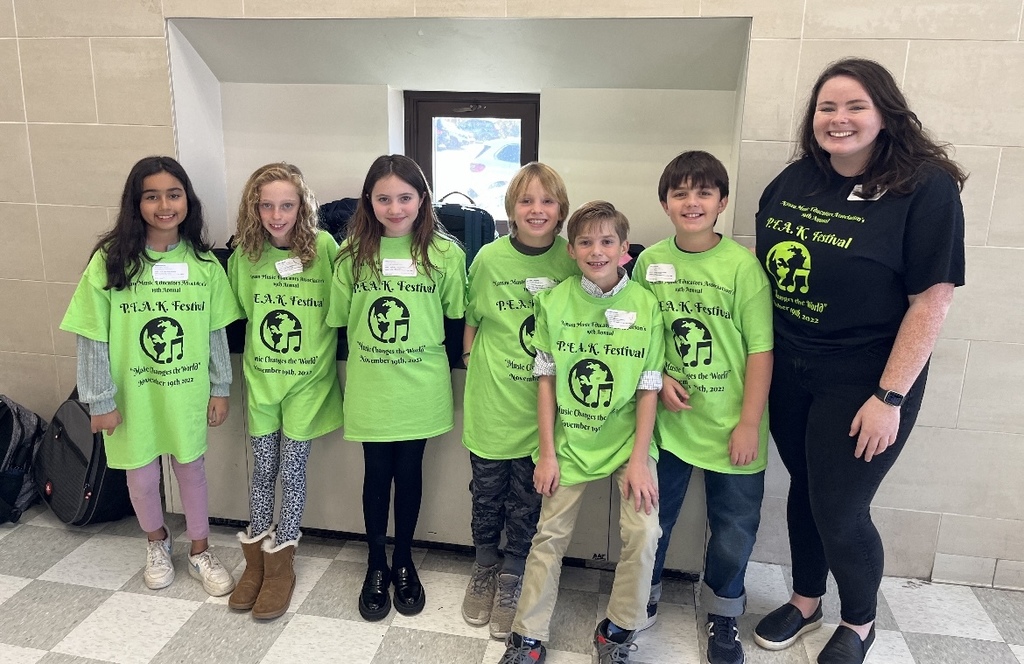 In anticipation of Thanksgiving, Bayville Primary and Bayville Intermediate put on creative and informative classroom exercises last week. Mrs. Fassari's class sailed tin foil Mayflower ships with marshmallow pilgrim passengers and animal cracker pets to Plymouth Rock. Meanwhile, the fourth grade at Bayville Intermediate learned about Native American culture, getting hands-on experience with their clothes, tools, art and more.

Scenes from the Thanksgiving celebrations at Ann MacArthur Primary, Bayville Primary and Bayville Intermediate today.