As a culmination of three weeks of planning and engineering, the fifth-grade students at Bayville Intermediate recently showcased their Rube Goldberg machines – a chain reaction type device designed to perform a simple task. As part of the Library Enrichment for All Program or LEAP, students spent their library time with their teachers and librarian Dr. Jennifer Farrell working in groups and to create elaborate contraptions out of simple machines, such as levers, pulleys and inclined planes, to complete tasks such as dipping chips in salsa and filling a dog bowl with food. Some of the students' parents took time out of their days to help plan and construct the machines from late January into early February.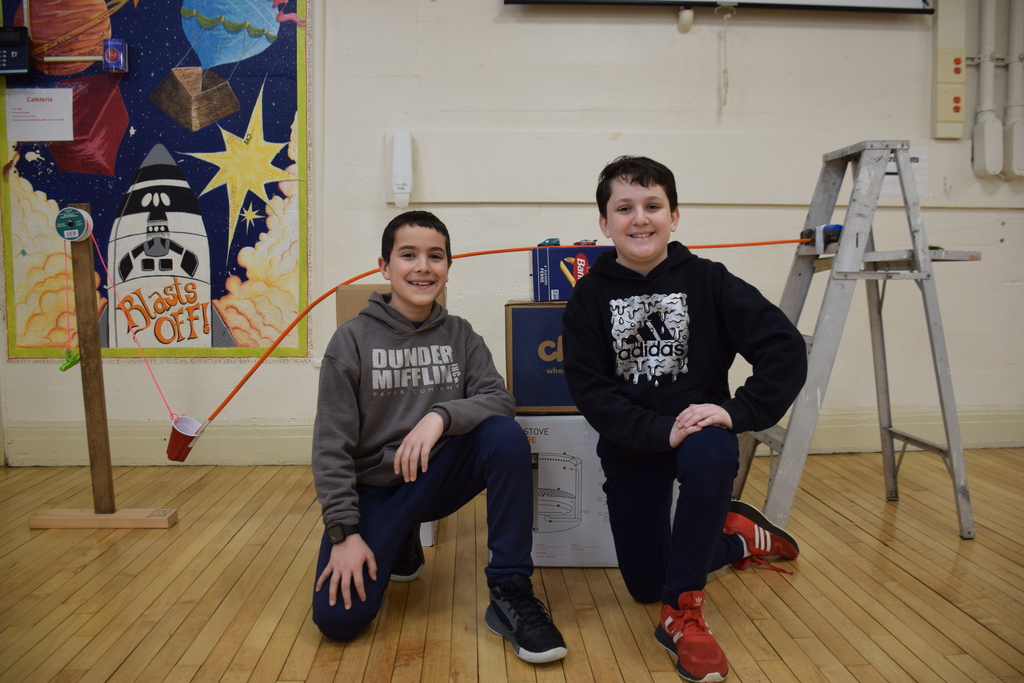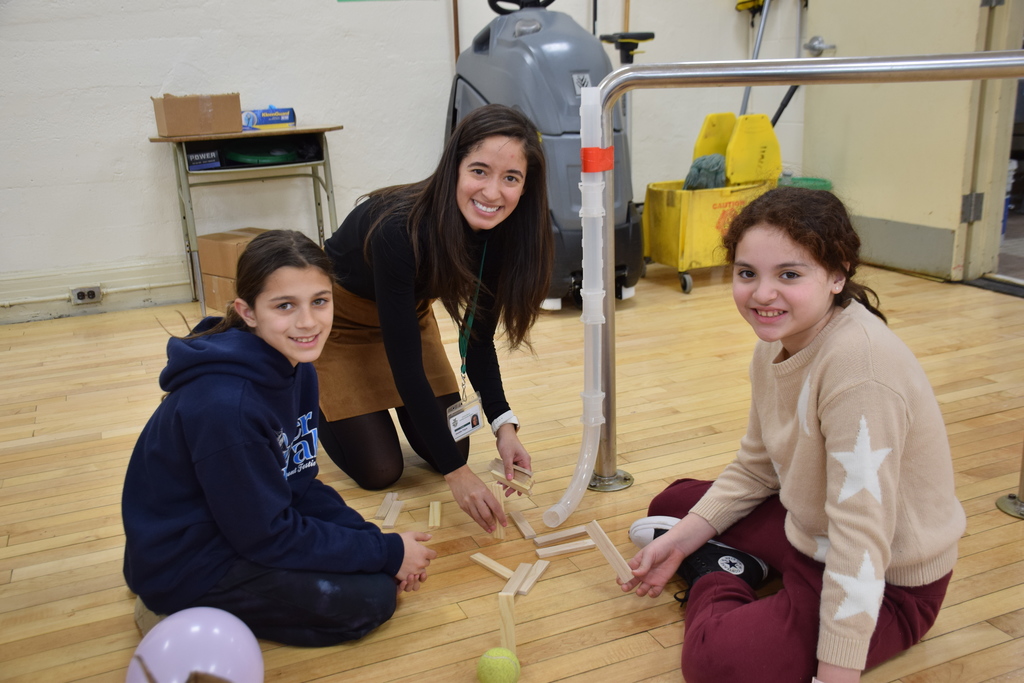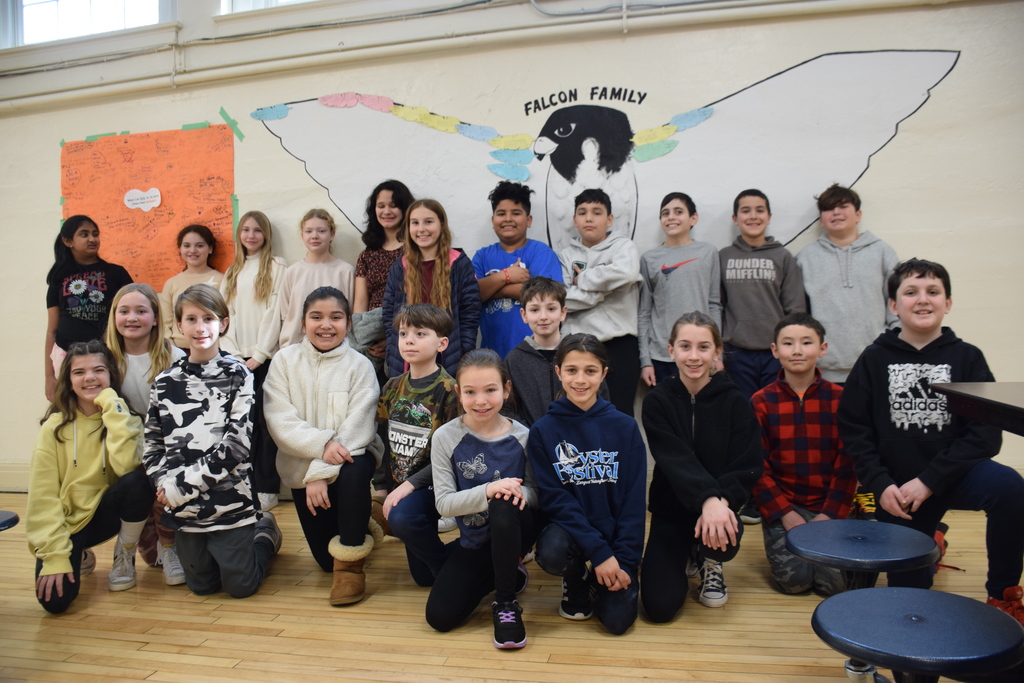 Locust Valley High School is seeking professionals to speak about their careers and trade work during the school's upcoming Career Fair, which is scheduled for March 15 beginning at 8:30 a.m. Anyone interested in volunteering as a presenter is encouraged to register by visiting Career Fair Registration Form 3/15/23 (google.com) by March 10. Please contact Ashley Gruter if you have any questions.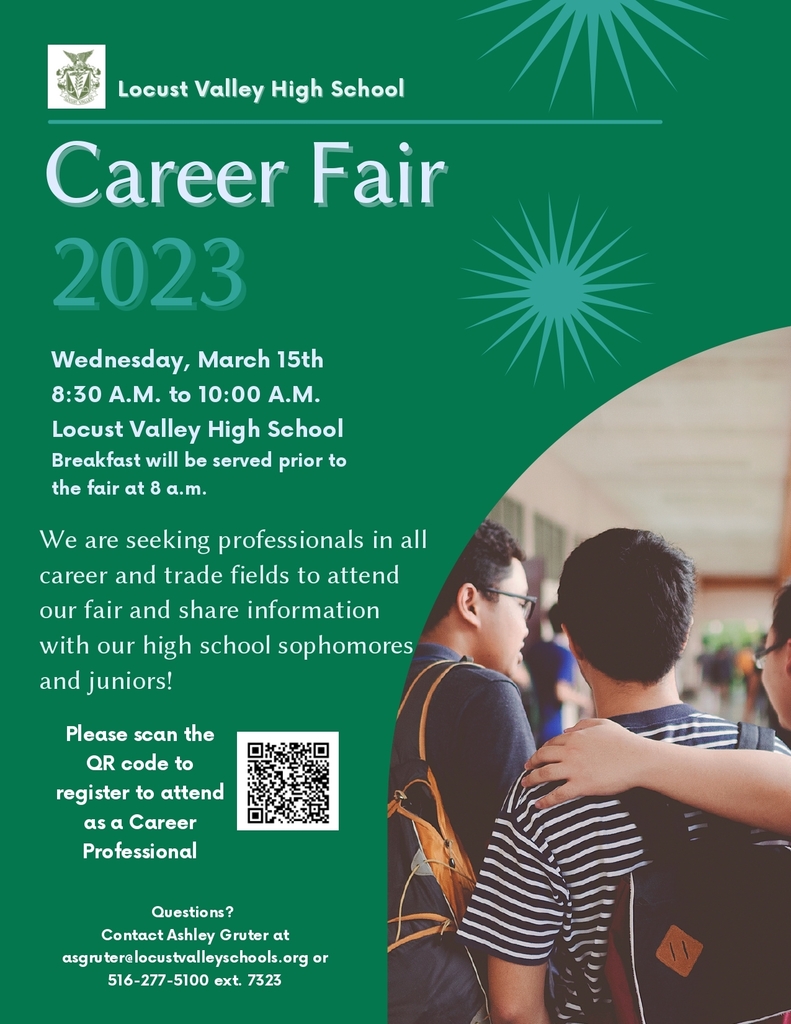 The Locust Valley High School boys and girls varsity basketball teams each played in memorable semifinal games at Hofstra University on Feb. 22. At 1 p.m., the 15-3 girls team took on the 12-8 Seaford High School Vikings. The Falcons trailed by 11 points after the first quarter and seven points coming into the fourth quarter. Guards Reily Roberts and Payton Tini led the way with 19 and 15 points, respectively, as the Falcons outscored the Vikings 20-8 in the final frame to send the team to the county championship with a 45-40 victory. They will take on Cold Spring Harbor at Hofstra at 4:30 p.m. on March 1. Immediately following the girls' comeback win, the boys tried to recreate their comeback magic against the Malverne High School Mules. After a tight first half ended with a 17-14 Mules lead, the deficit ballooned to 14 going into the fourth. The boys played an inspired fourth quarter, led by forward Mike Hancock, who scored a team-high 16 on the day. Despite their best efforts, the Falcons were defeated by Malverne in a final score of 57-51. The Locust Valley community is very proud of the sportsmanship and hard work the student-athletes showed, not only during the playoffs, but the entire season.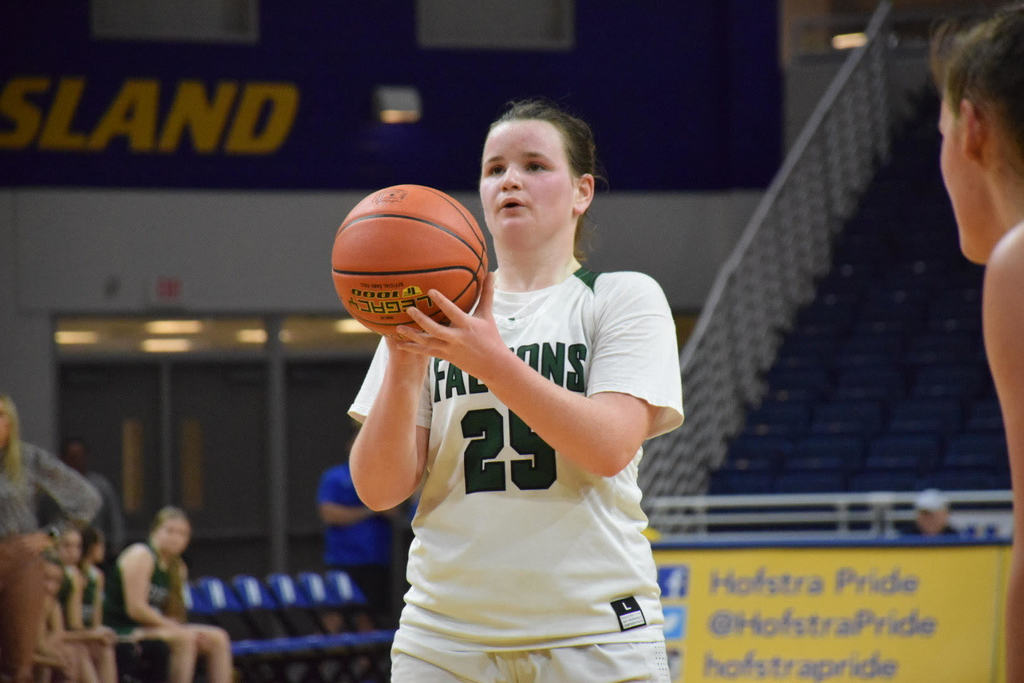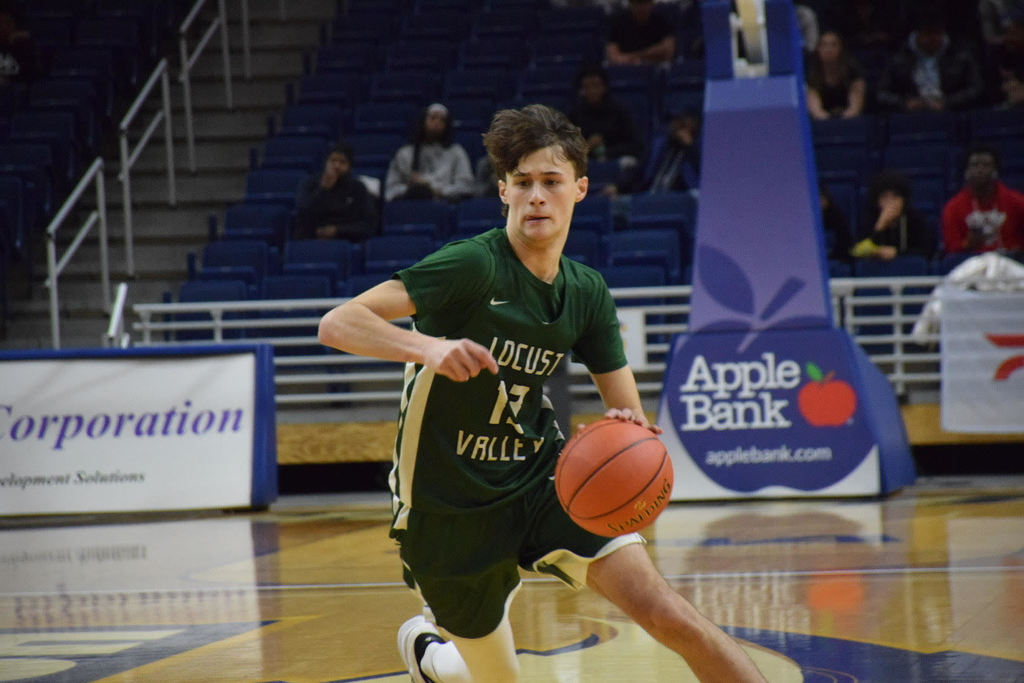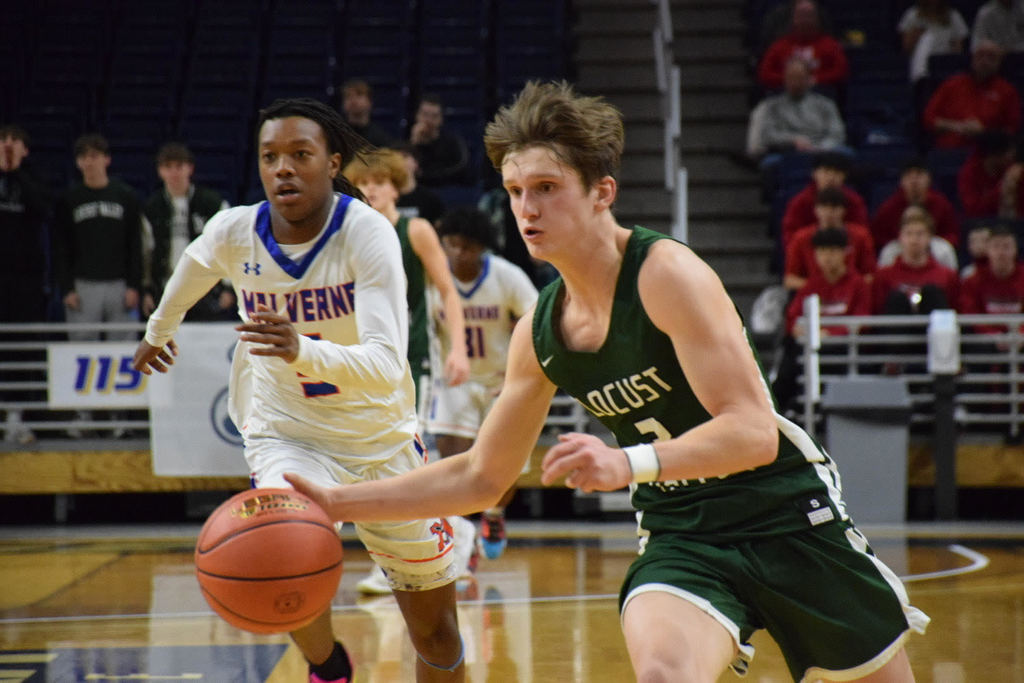 Online registration for Continuing Education for spring 2023 is available now on the district website. The district offers a robust list of health, physical fitness and special interest activities and classes. Online registration is open until Wednesday, March 8. If the registration deadline has passed, please call Wendy Pierno at 516-277-5541 or email her at
wpierno@locustvalleyschools.org
. In person enrollment is one night only on Wednesday, March 1 from 6 to 8 p.m. at Locust Valley High School.

Locust Valley Central School District's elementary schools found creative ways to celebrate the 100th day of classes on Feb. 14. Students at Ann MacArthur Primary School were encouraged to dress like they were 100 years old and many students went all out with wigs, canes, glasses and more. Meanwhile at Bayville Primary, students did 100 different exercises to start their day and estimated how many candy hearts were in jars by the entrance of the school. Some students also found fake $100 bills under their seats at lunch and won prizes.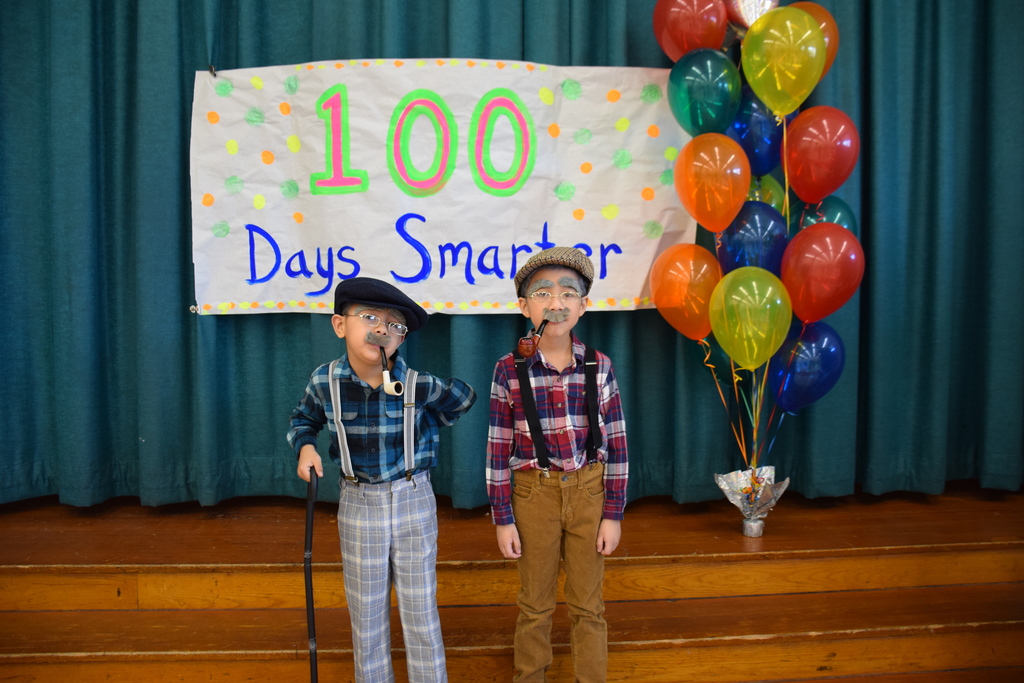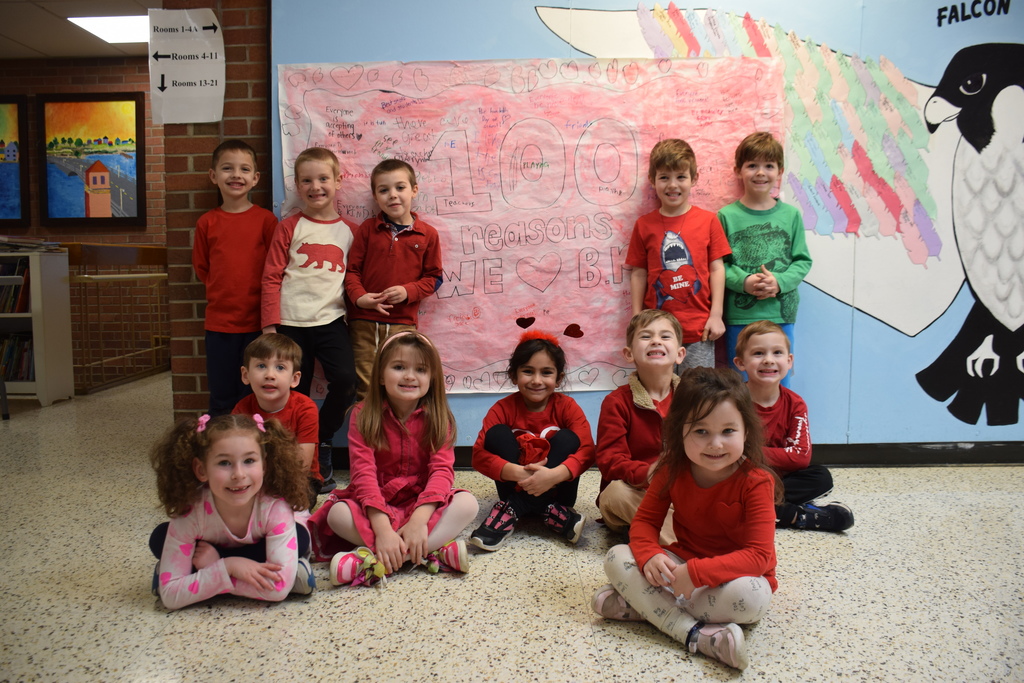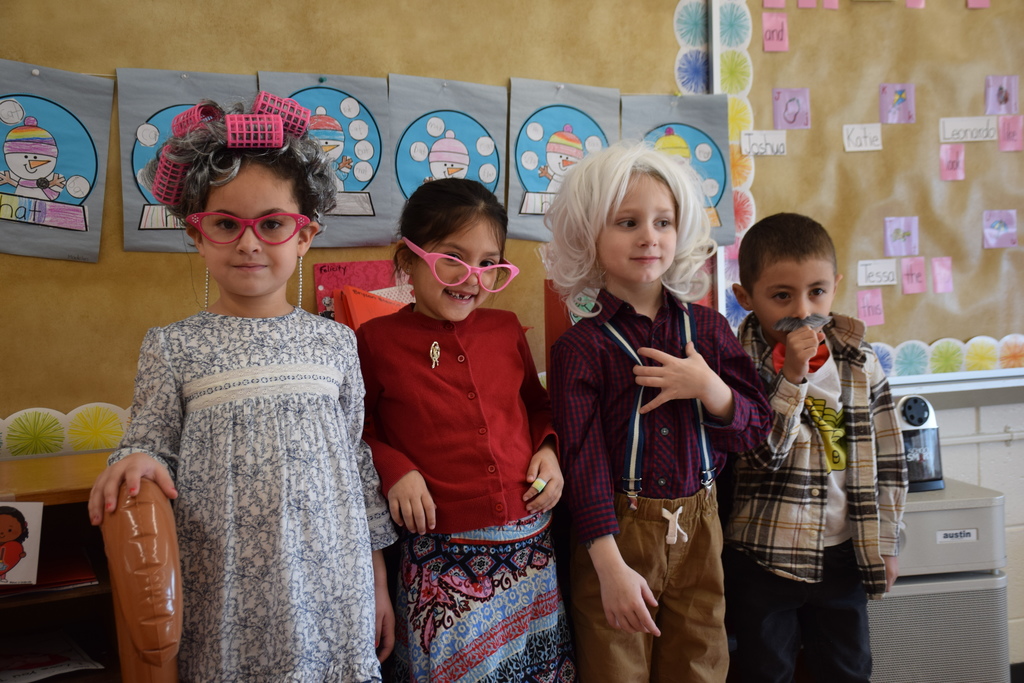 Bayville Intermediate School fifth grader Haichen Cotten and Bayville Primary School first grader Lucas Kim have been chosen to have their artwork exhibited at the Long Island Museum in Stony Brook from Feb. 17 through April 8 as part of the 24th annual Colors of Long Island student art show. Haichen's watercolor autumnal scene mixes warm and cool colors during his art class with Donna Chaplin. The young artist usually likes to draw cars, planes and animals, so this project was something different for him. "I like knowing that people like my art," Haichen said. "It makes me happy." Lucas Kim had his chalk drawing of Christmas lights selected. He chose a glowing yellow for the top light because it is his sister's favorite color and a light blue because it is his favorite color. Both students are looking forward to visiting the exhibit with their friends and family.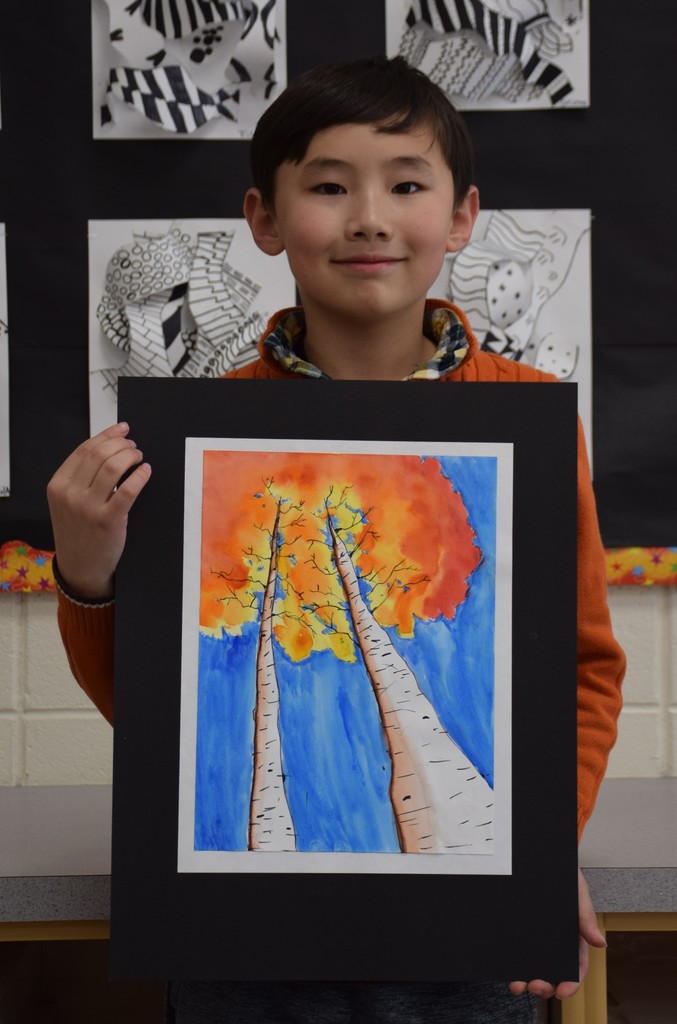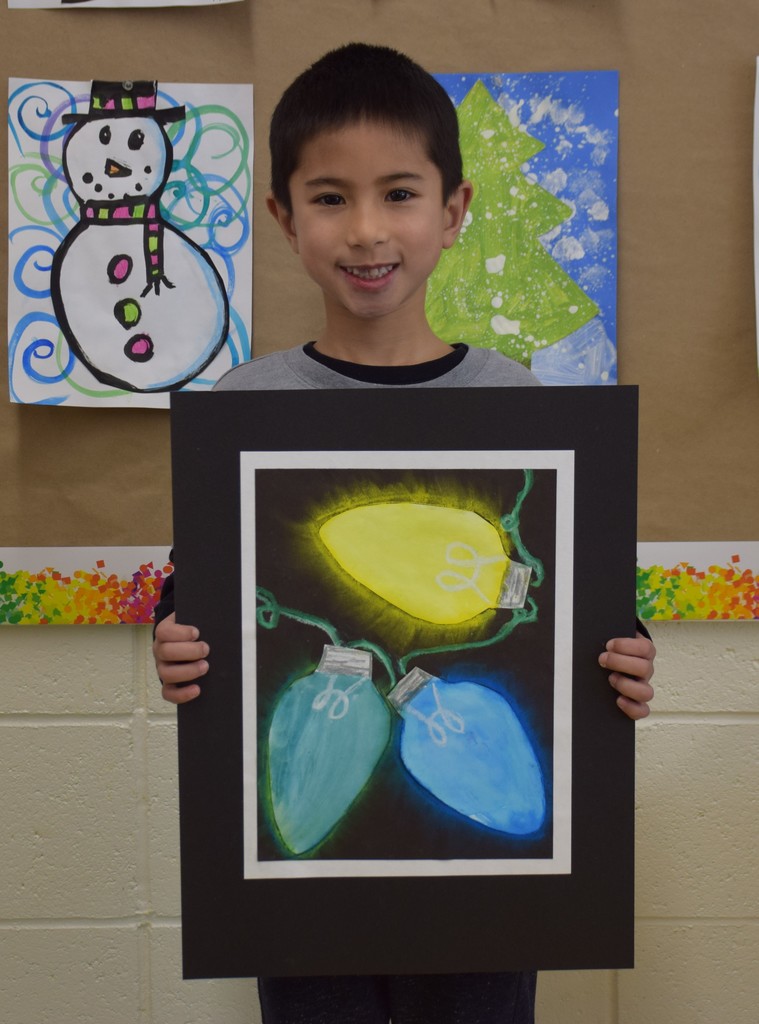 Locust Valley athletics have plenty to celebrate as both the boys' and girls' basketball teams qualified for the playoffs, a shot-put star received All-County honors and five wrestlers qualified for the state tournament. The boys' basketball team punched their ticket to the Nassau County Class B Tournament on the back of a four-game winning streak to finish the season, capping an 8-4 conference record. Meanwhile, the B1 conference champions girls' team go into the playoffs having won 13 of their last 14 games, finishing with a 11-1 conference record and 15-3 overall record. Locust Valley High School senior Sophia Del Giudice was a conference champion and received All-County honors in girls' winter track for her performance in shot-put. The wrestling team took home several accolades, as seniors Charlie Dickman and Evan Shriberg and juniors Justin Dvorak, Jesse Firestone and C.J. Kelly all qualified for the NYSPHSAA Tournament in Albany on Feb. 24 and 25. Dickman, Kelly and Shriberg were all crowned county champions, as well.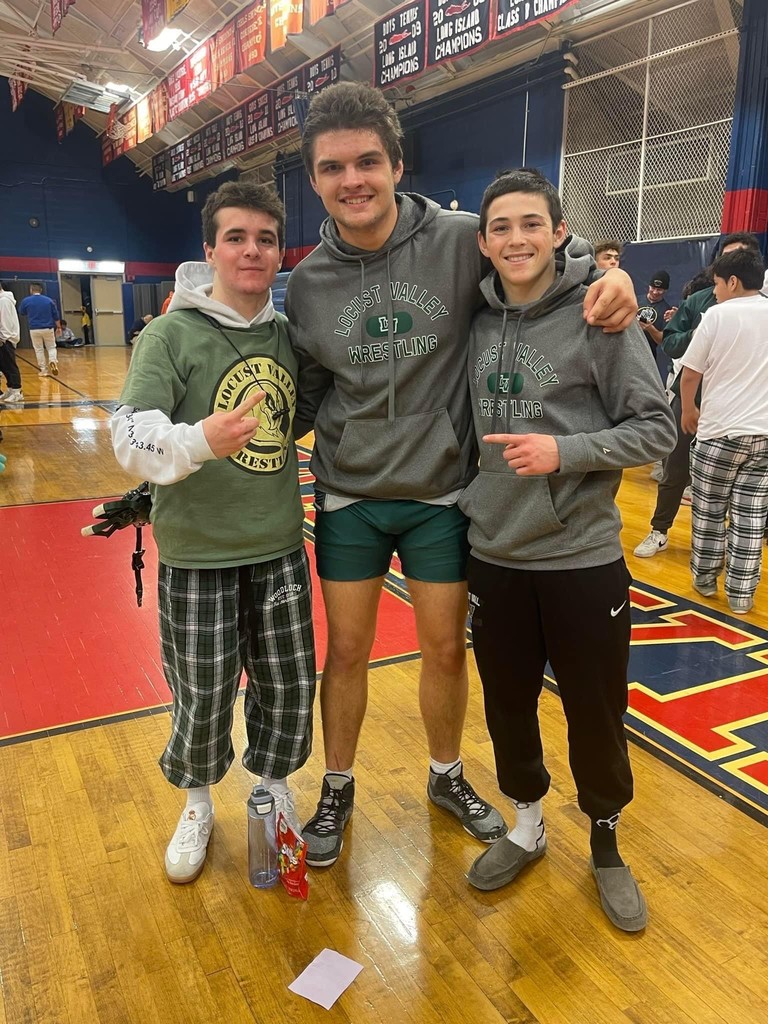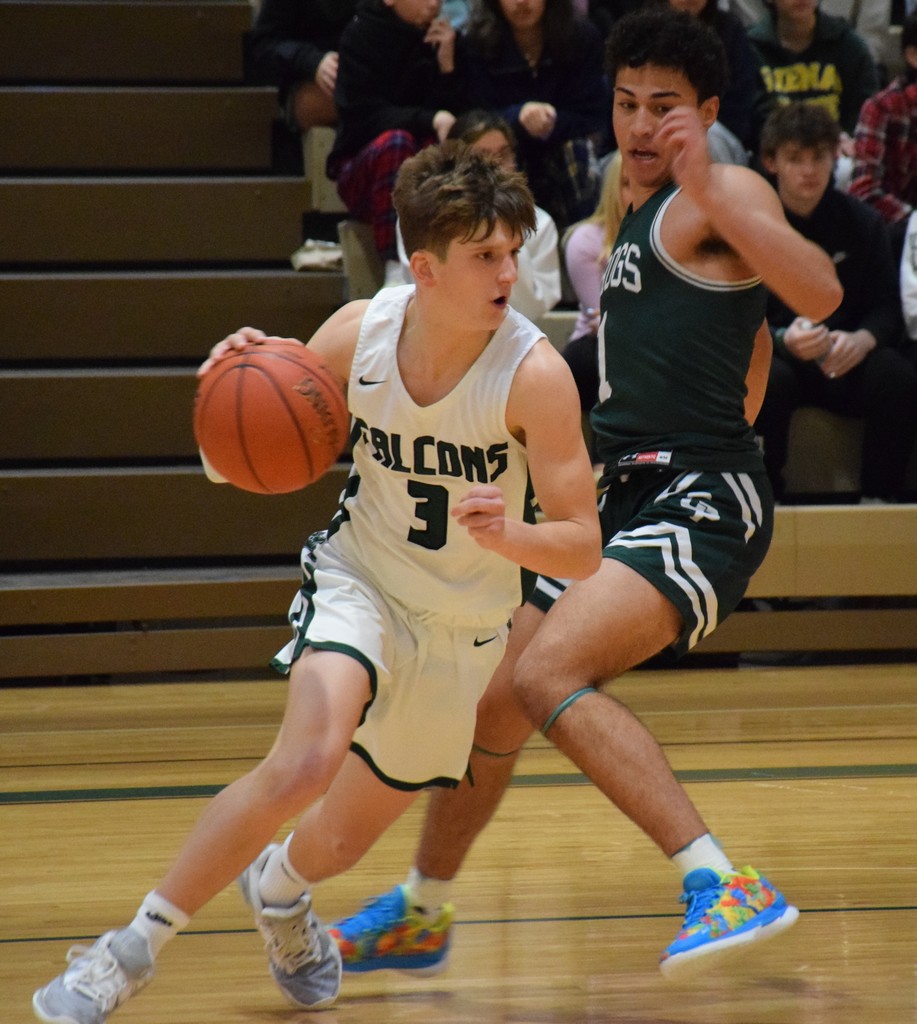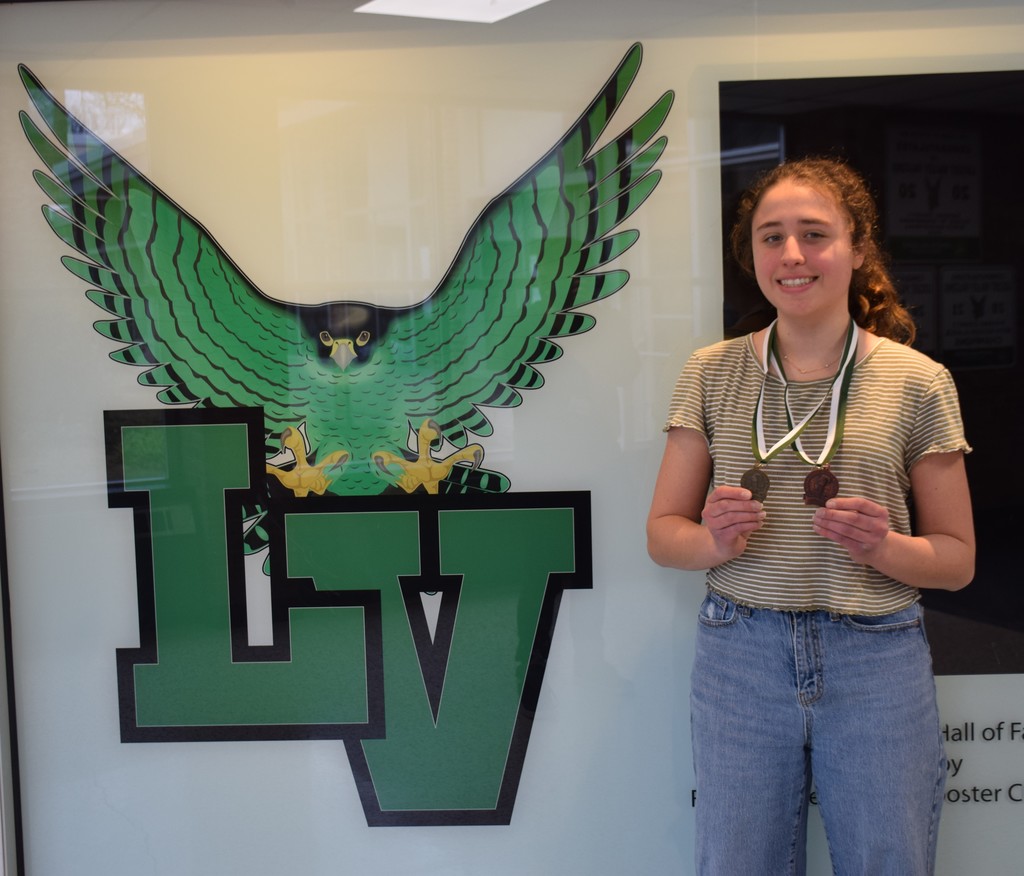 A Letter from our Interim Superintendent, Dr. Sampino.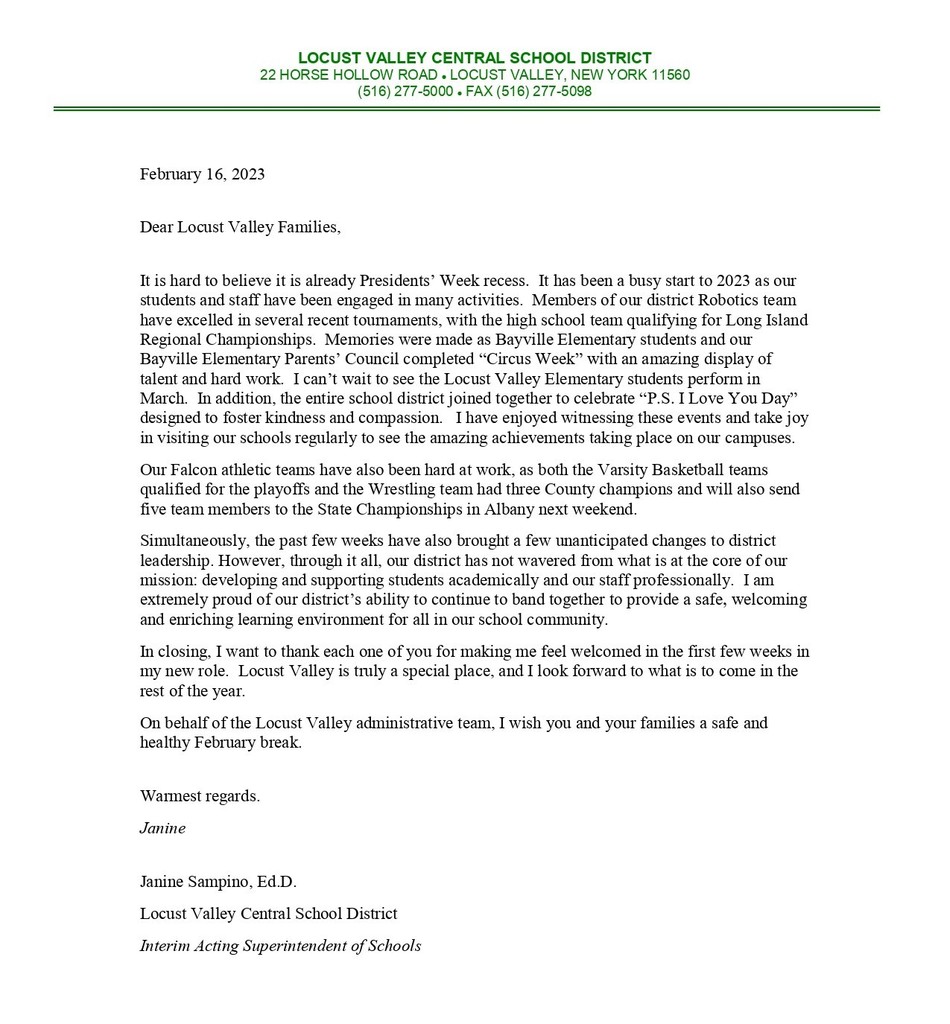 Locust Valley and Bayville schools celebrated Valentine's Day by spreading love around the district and beyond. At the high school, the girls club decorated the hallways with red. Meanwhile, the LVHS Pre-Health Club continued "I Love My Heart Week" by wearing red and promoting heart health. The club gave out stress balls in the shape of hearts to help students meditate. At Ann MacArthur Primary School, pre-K students worked with their parents on classroom decorations in the shape of hearts. And throughout the district, students sent Valentine's Day cards to members of our armed forces.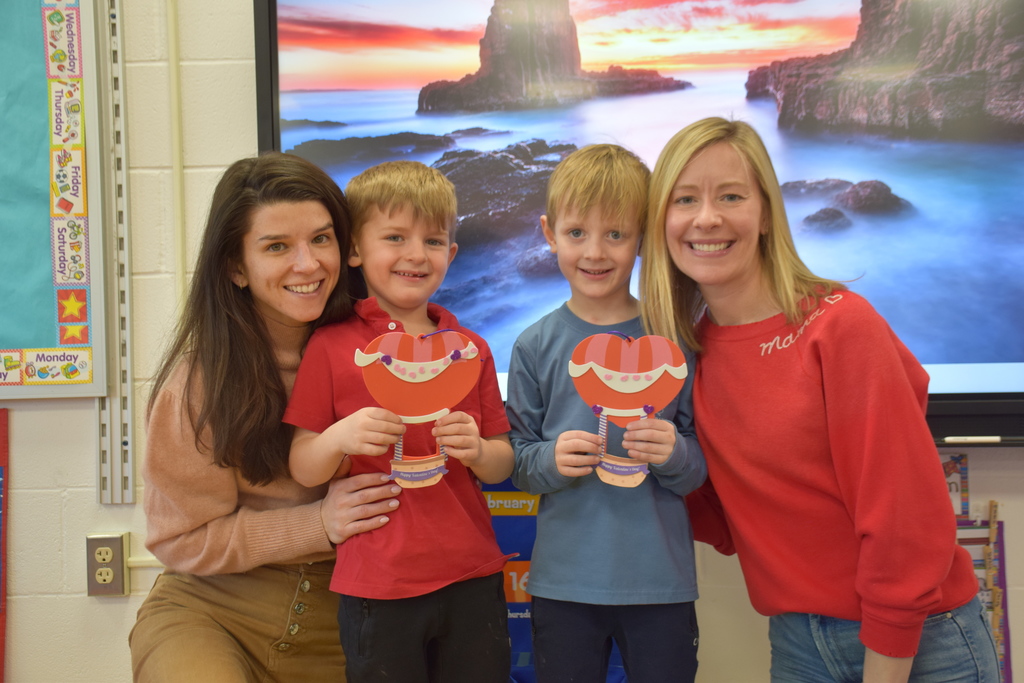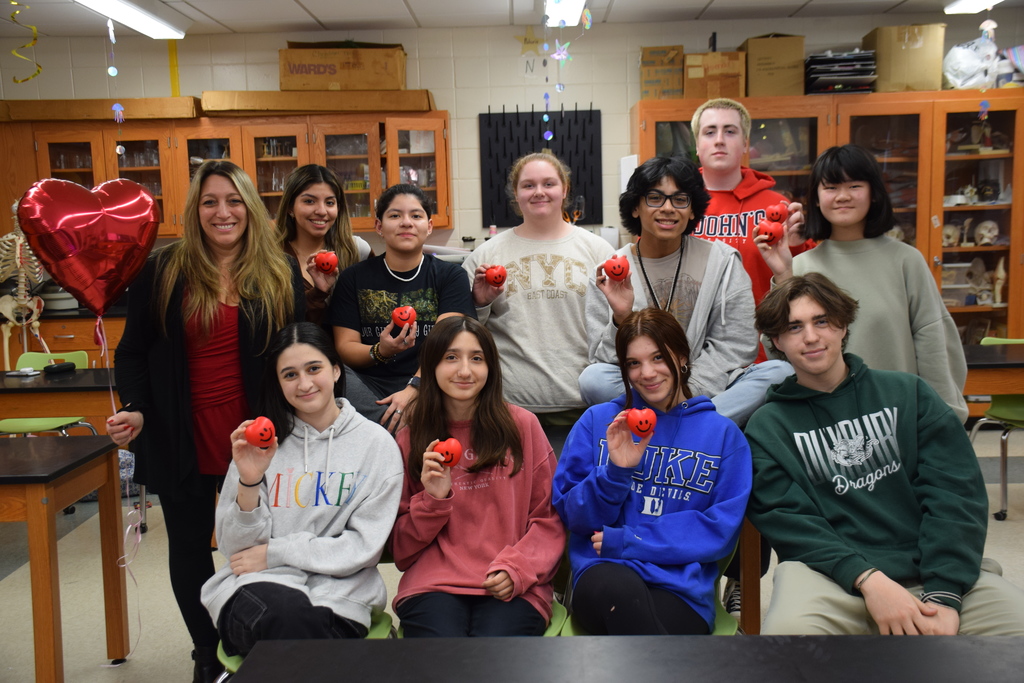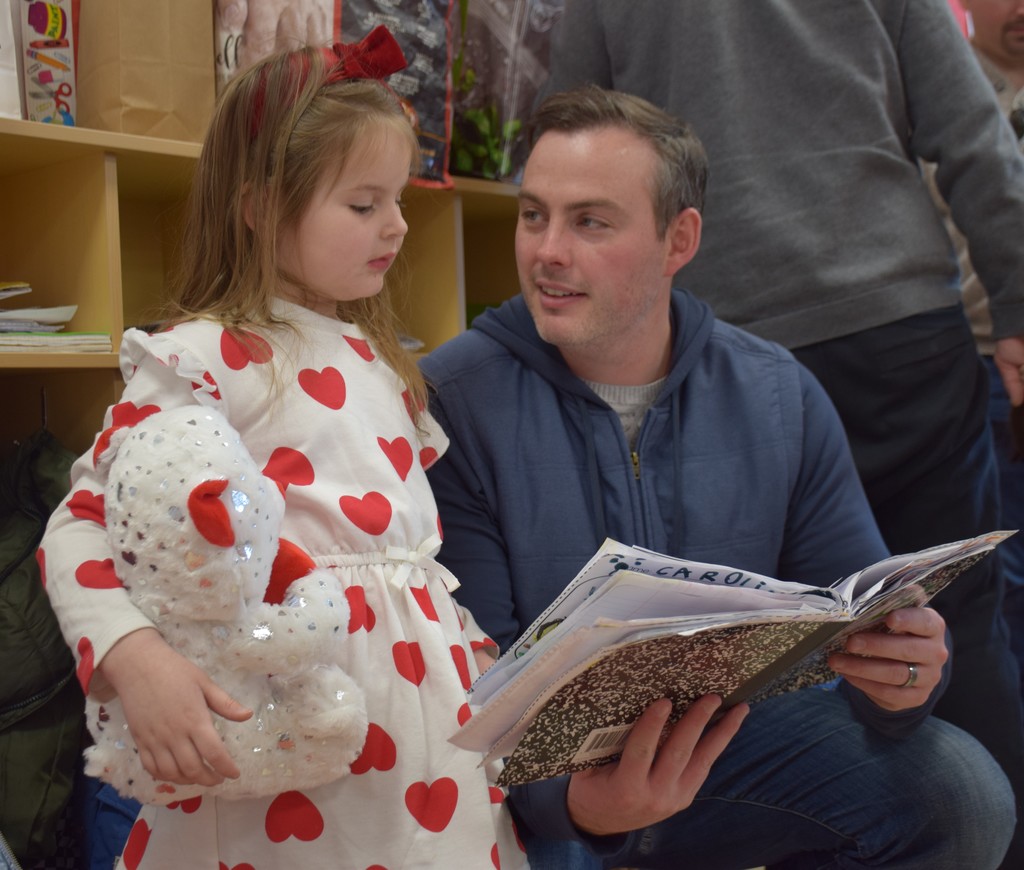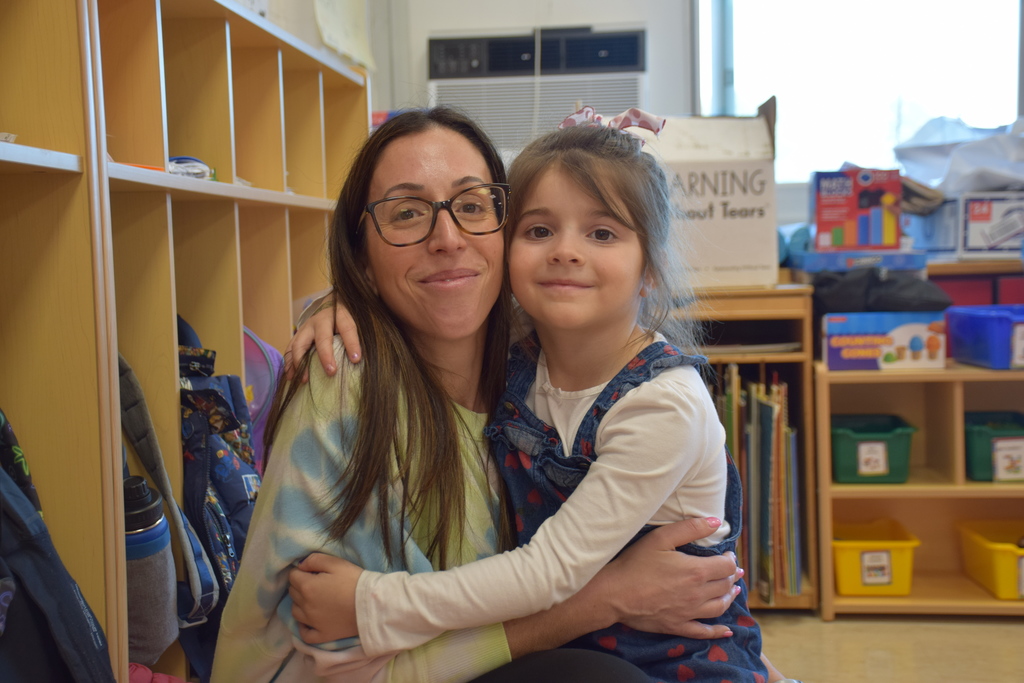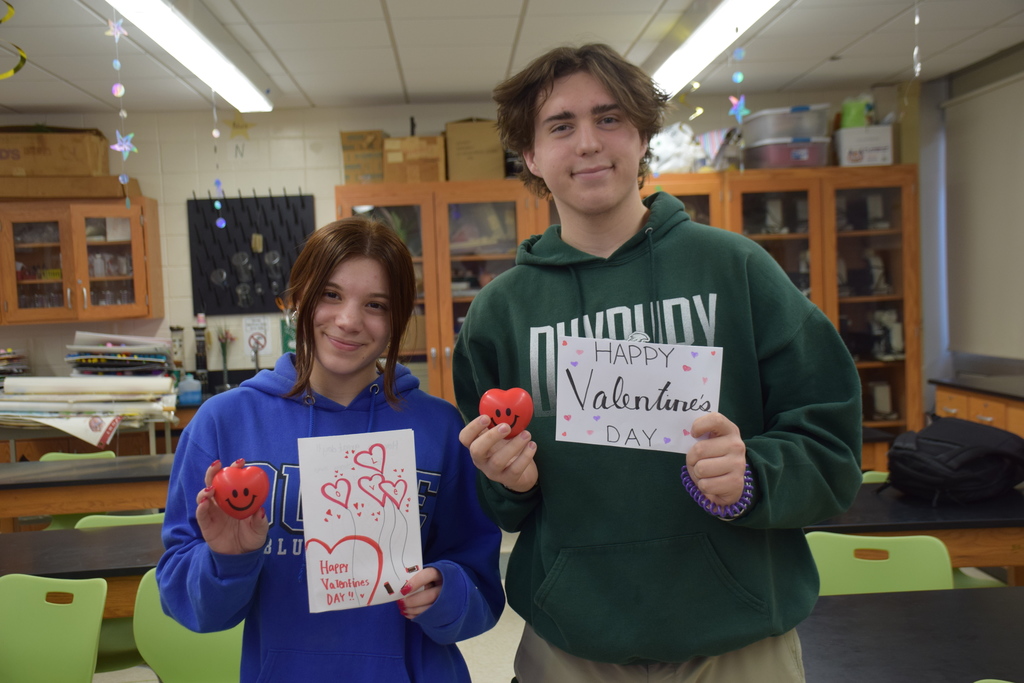 The Locust Valley High School boys and girls basketball teams celebrated their hardworking seniors last week and capped off their respective games with wins by each Falcons team. On Feb. 8 the girls team thanked Payton Tini for her incredible efforts over the past four years, which helped lift the team to a Long Island record 54-straight wins from 2019 to 2021, two Nassau County titles and a Long Island championship win. Payton Tini, who recently scored her 1,000th point, got to savor the moment during a pregame presentation with her family, teammates and coaches. On Feb. 11, the boys team honored its six seniors before a win over West Hempstead. Charles Ehni, Michael Rice, Preston Rothkrug, Matthew Sarubbe, Phil Strauss and Samuel Tini met family members at center court with flowers, thanking them for their support over the past four years. Each senior played a part in the team's success this year. Both Locust Valley teams will compete in the conference playoffs with the boys taking on West Hempstead at home on Feb. 18 at 2 p.m. and the first-seeded girls will play in the semifinals at Hofstra University on Feb. 22 at 1 p.m.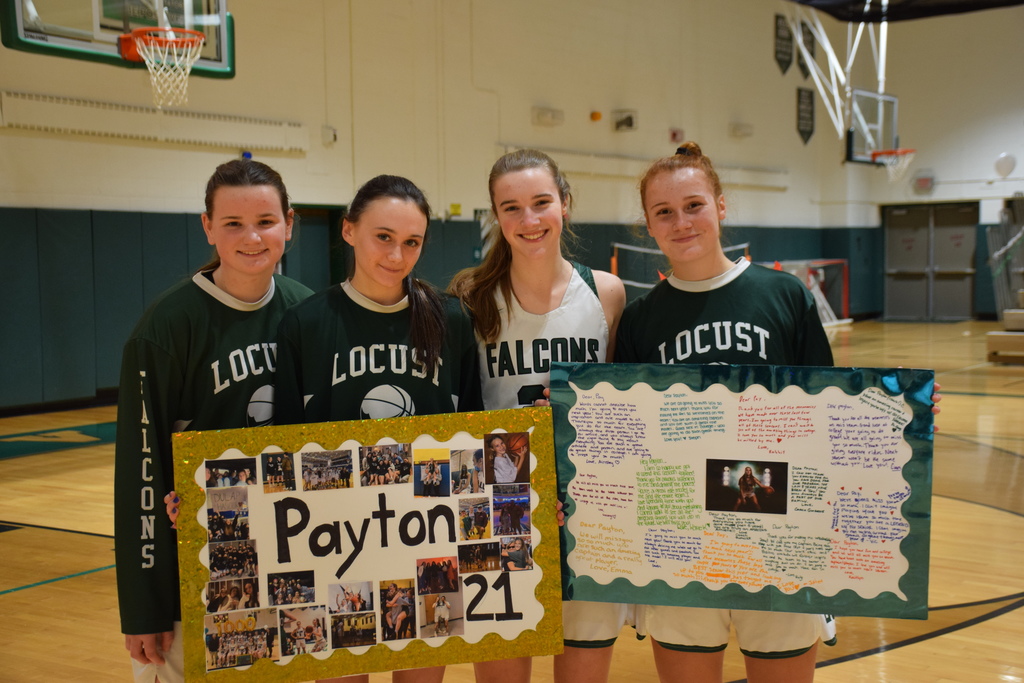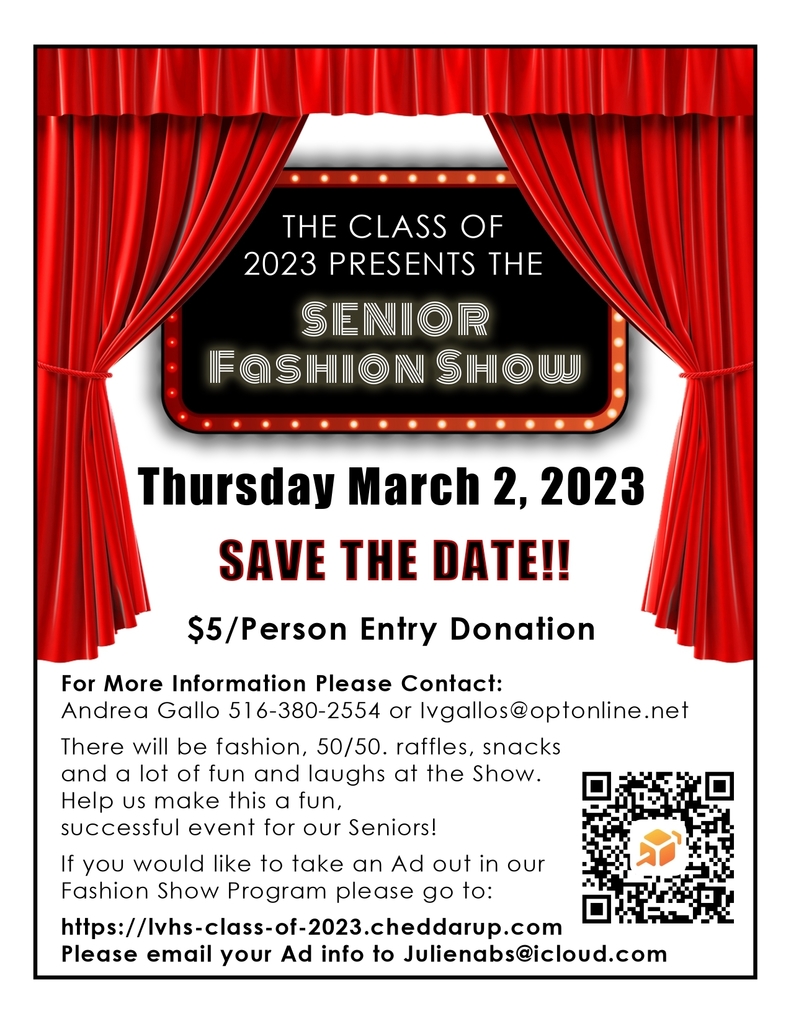 Locust Valley Middle/High School will host its first International Night in the school cafeteria on Tuesday, March 7 from 6 p.m. to 9 p.m. to celebrate the wonderful cultures represented in our schools. Participants will be able to "visit" different countries, sample their foods and explore different cultures. Register with the Google Form here:
https://forms.gle/nJYtgr7uFvpnDXJS7
. If you have any questions, contact Jennifer Masa at
jmasa@locustvalleyschools.org
or 516-277-5120 or Amy Watson at
awatson@locustvalleyschools.org
or 516-277-5220.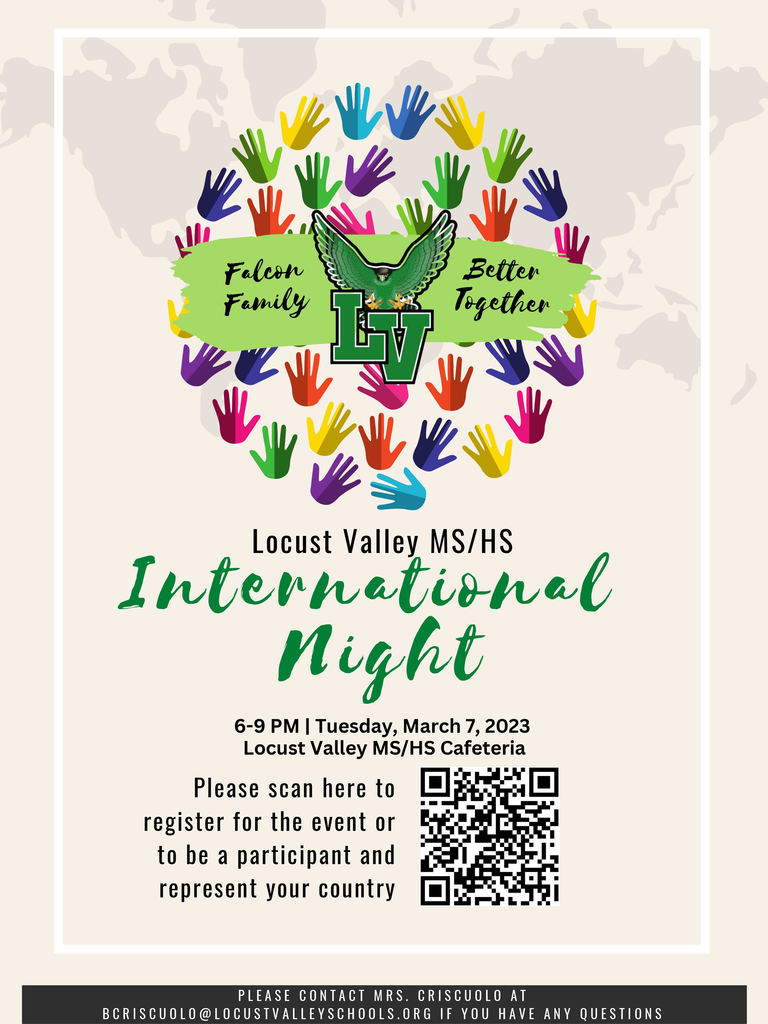 LVCSD Board of Education Statement on Brian Nolan's Resignation The Locust Valley Board of Education has accepted President Brian Nolan's resignation, effective immediately. We would like to thank Mr. Nolan for his dedication and service to the Locust Valley Central School District. Over the past eight years, he has committed countless hours not only as a trustee but serving as Board president. We wish him well in his future endeavors. Declaración de la Junta de Educación de LVCSD sobre la Renuncia de Brian Nolan La Junta de Educación de Locust Valley ha aceptado la renuncia del presidente Brian Nolan,efectivo inmediatamente. Nos gustaría agradecer al Sr. Nolan por su dedicación y servicio a el Distrito Escolar Central de Locust Valley. Durante los últimos ocho años, se ha comprometido innumerables horas no solo como fideicomisario sino también como presidente de la Junta. Le deseamos lo mejor en sus futuros emprendimientos.

The entire Locust Valley Central School District joined together to celebrate P.S. I Love You Day on Feb. 10 with activities designed to help students appreciate the great qualities in themselves and their classmates. P.S. I Love You Day is held annually on the second Friday of February and celebrated in schools across the region. To mark the event, students are asked to wear purple and stand up against bullying, help those battling depression and prevent suicide. At Bayville Intermediate School, students in Beth Berglund's fourth grade students wrote compliments to each other on one side of purple heart flyers and then traits about themselves that they liked on the other. At each school, students were greeted with uplifting music and purple heart stickers as they arrived in the morning.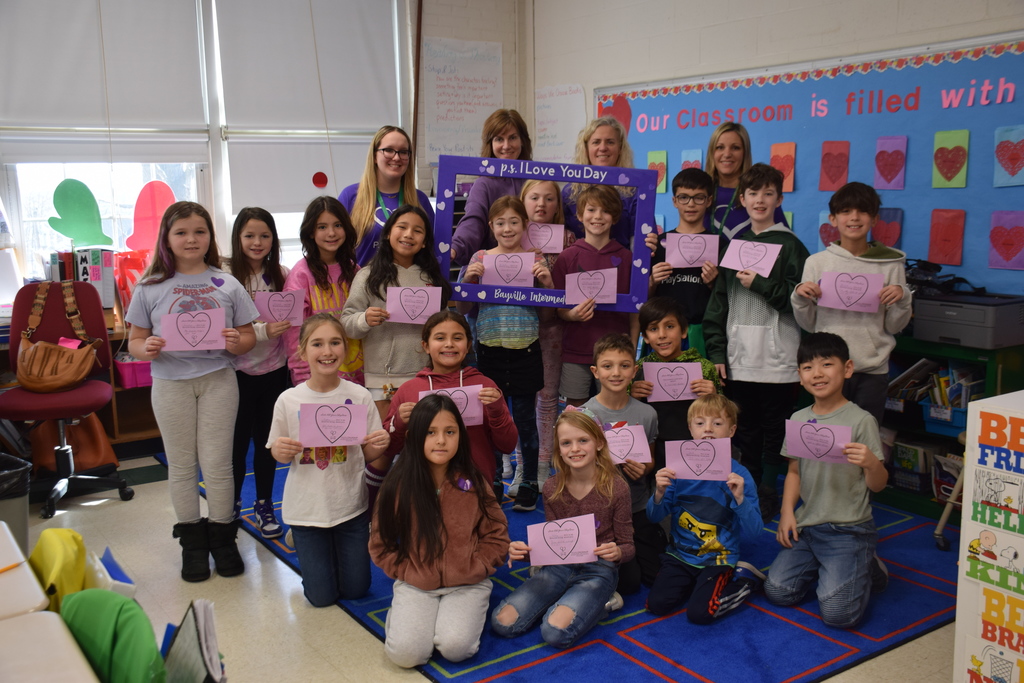 The Techno Talons and Falcon Brick Movers from Locust Valley Middle School's sixth grade and Locust Valley Intermediate School, respectively, showcased their talents and creations during the FIRST Lego League competition held at Huntington High School on Feb. 5. Both teams spent months designing and coding their robots to navigate a Lego field and complete tasks, such as picking up and pushing objects. Students also presented an innovation project with an elaborate skit and answered judges' questions. The competition was the first for many of the students. After watching the middle school's seventh and eighth grade team and the high school team compete on Jan. 29, the Techno Talons and Falcon Brick Movers were eager to showcase their own team skills and technological savvy during the Feb. 5 event.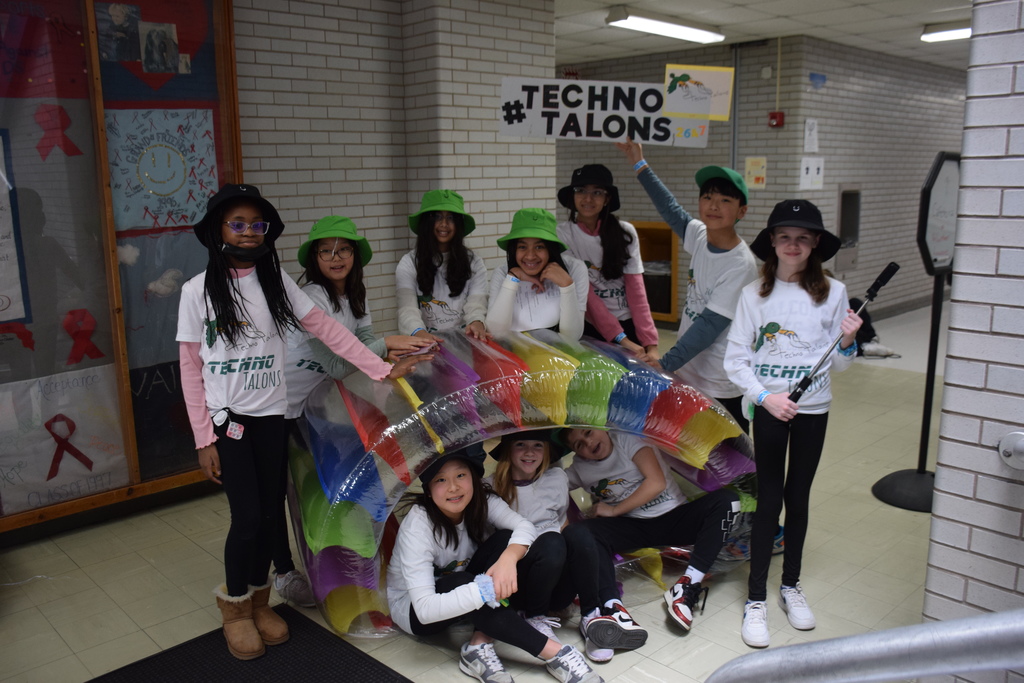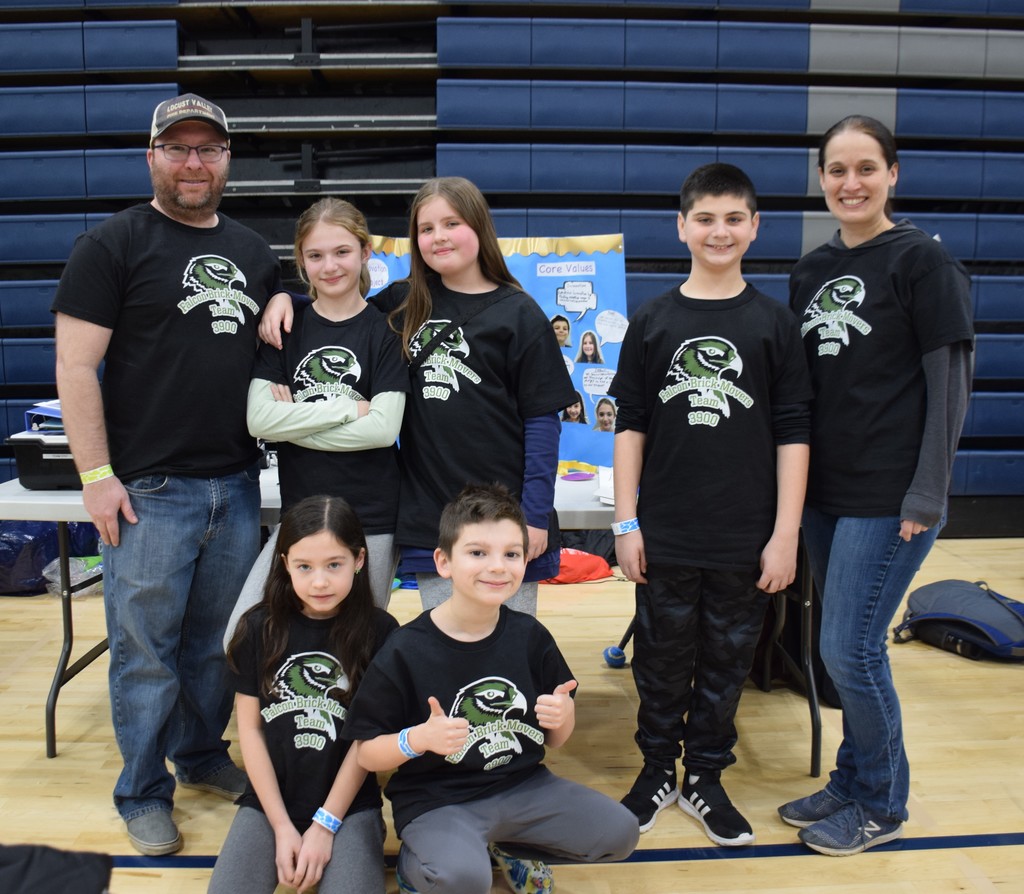 Locust Valley High School drama students gave powerful performances during the 17th Annual Writers/Directors' Workshop on Feb. 1. The talented students spent weeks writing their original monologues and scenes with their classmates and performed in front of a large crowd of friends and family in the mini-theater last week. Club adviser Lawrence Lynch produced and directed the performance and worked with students in the weeks leading up to the workshop fine- tuning aspects of each scene.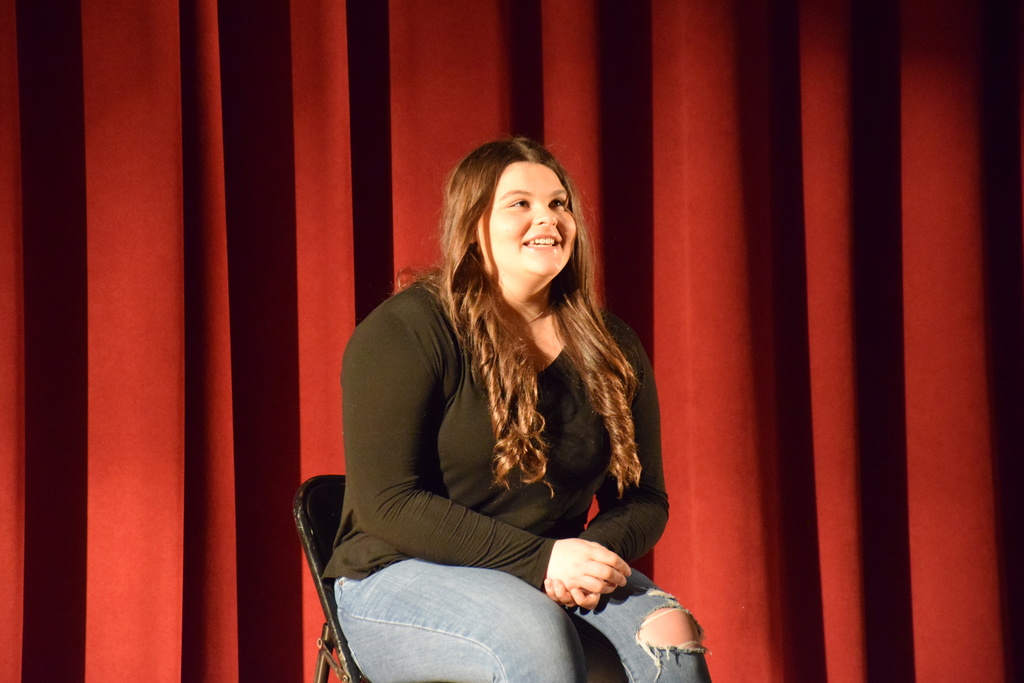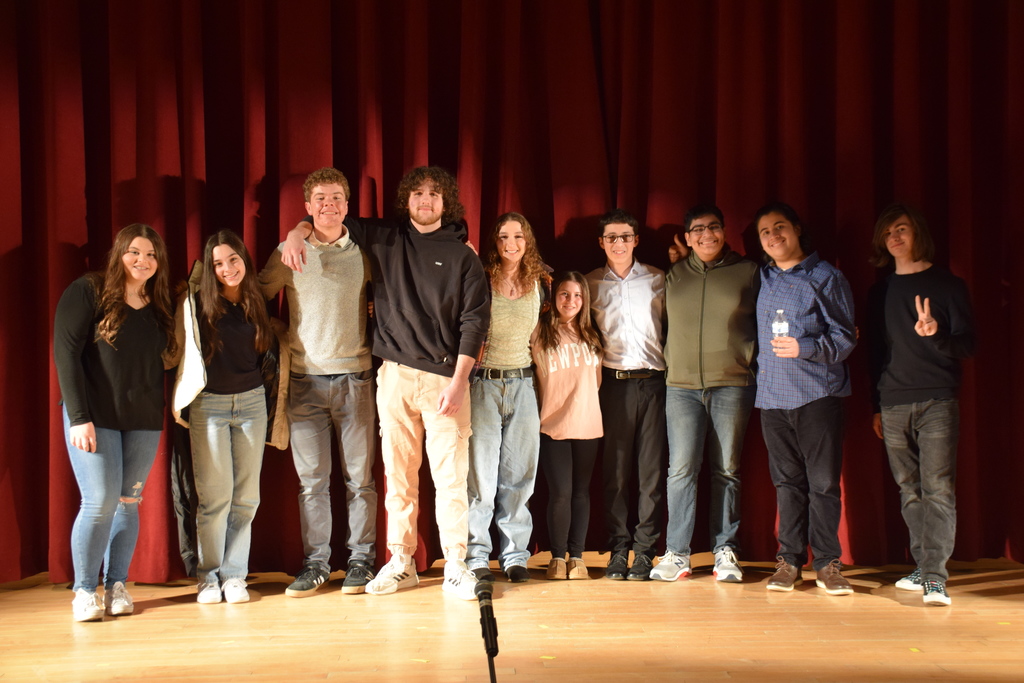 As an extension of their physical education classes, Bayville Intermediate School fifth-graders learned a number of new skills during the annual Bayville Elementary Parents' Council Circus Week. The highly anticipated program kicked off on Jan. 30 when Bayville Intermediate and Bayville Primary School students attended an assembly program with circus performers Andrew Scharff and Rob Lok from the National Circus Project. They marveled as they showcased a myriad of circus skills, including juggling, yo-yo tricks, plate spinning, balance acts and more. The students worked throughout the remainder of the week to learn a different circus talent, which they showcased during a performance for family and friends on Feb. 3.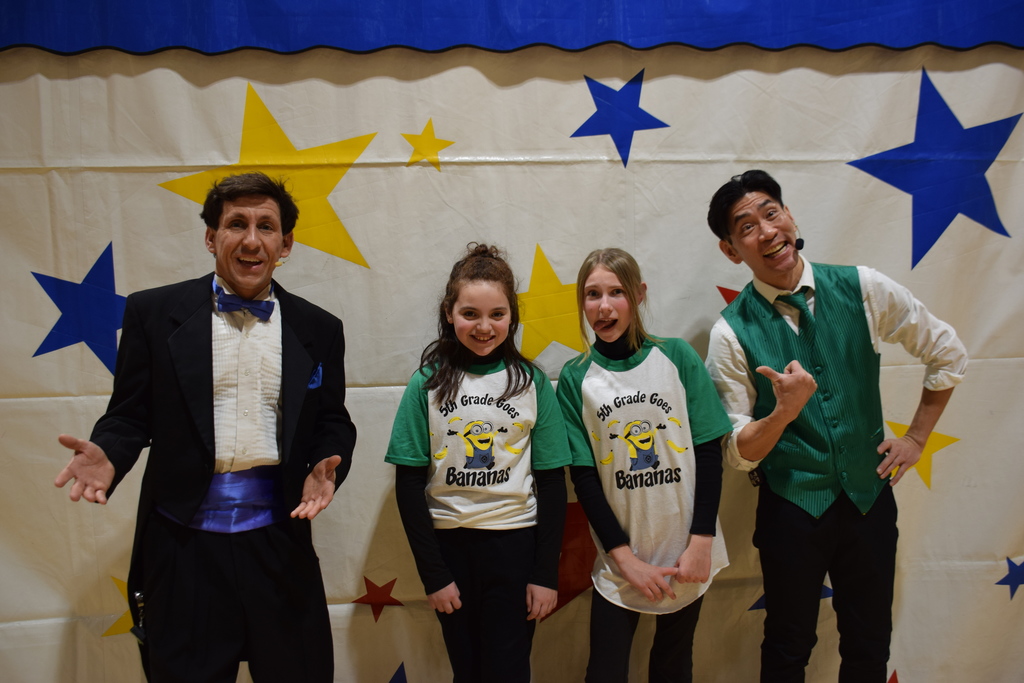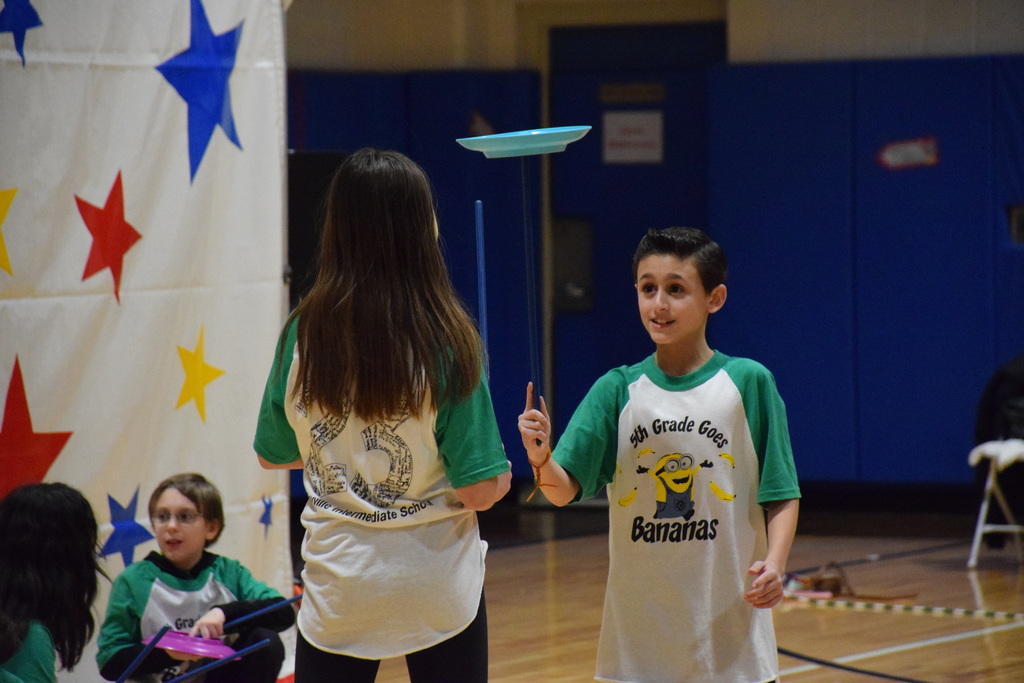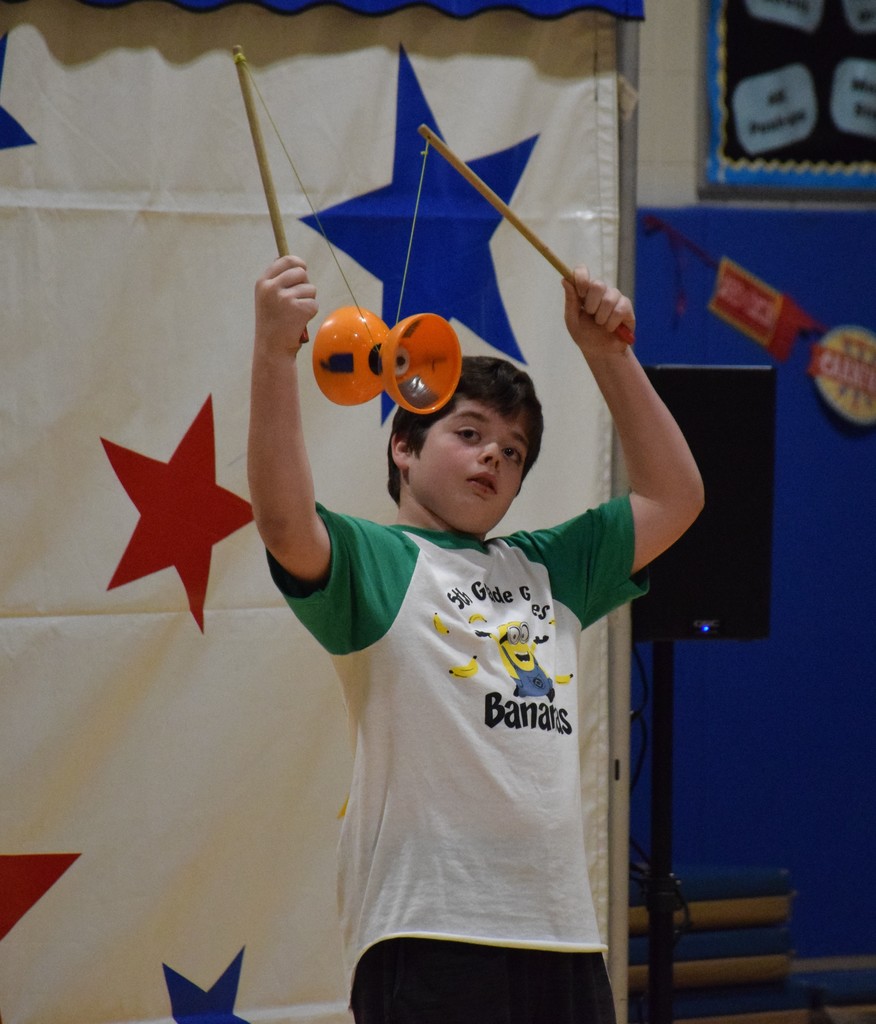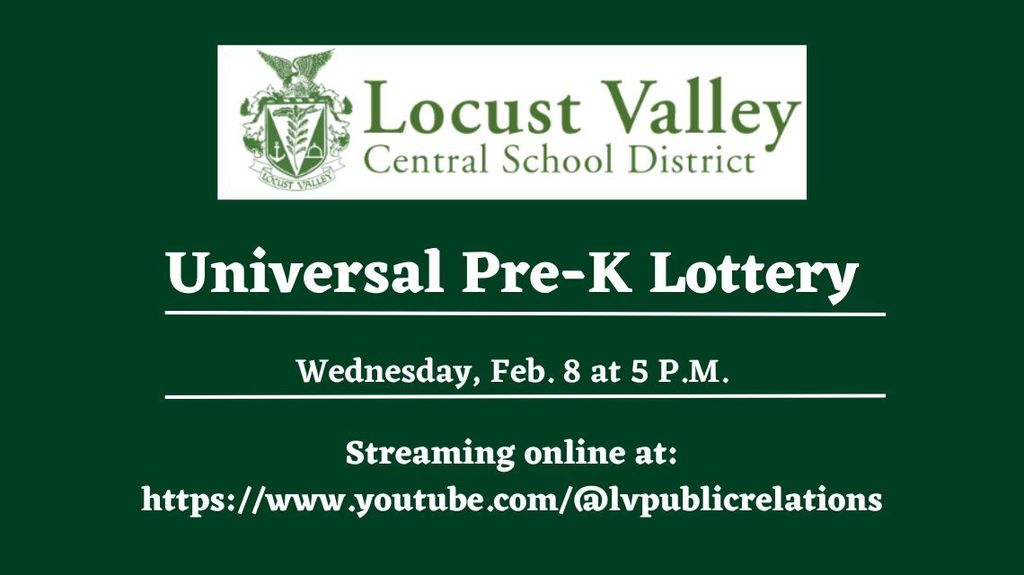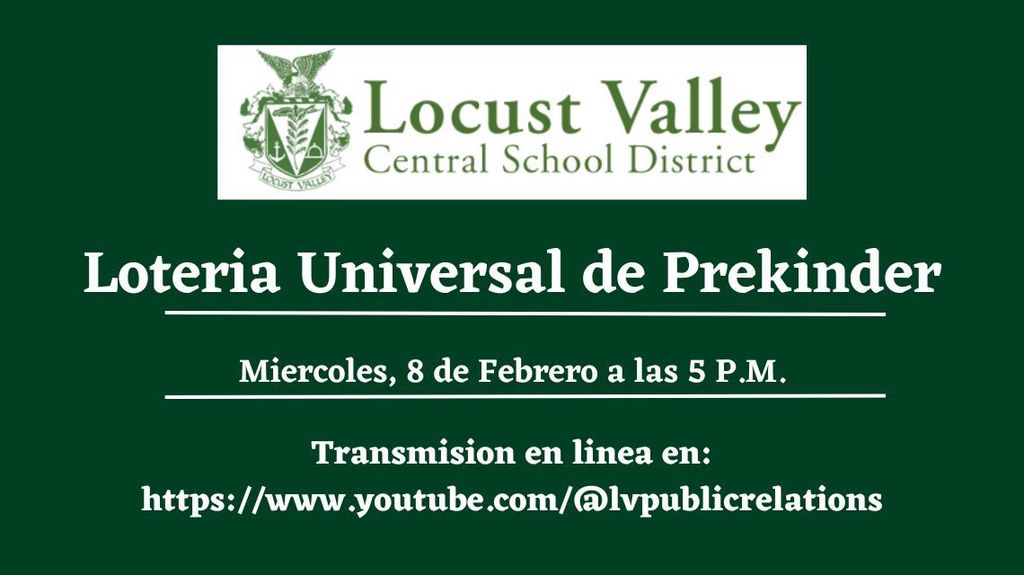 Go to the link below to read about the exciting happenings in our schools during winter, from the opening of Universal Pre-K in AMP and Bayville Primary to Thanksgiving, Christmas and Hanukkah celebrations and more.
https://www.locustvalleyschools.org/article/986547

Experienced artists Sandra Carrion and Patricia Beary visited Locust Valley High School on Jan. 31 to teach the IB Art students photo transfer techniques. Carrion and Beary, who taught at Nassau Community College and Wantagh High School, respectively, showed Melanie Mooney's class how to transfer photos onto different materials using hand sanitizer and a paint roller.